Popular Artist Mac Glitzy Is Taking A Stand in The Music Industry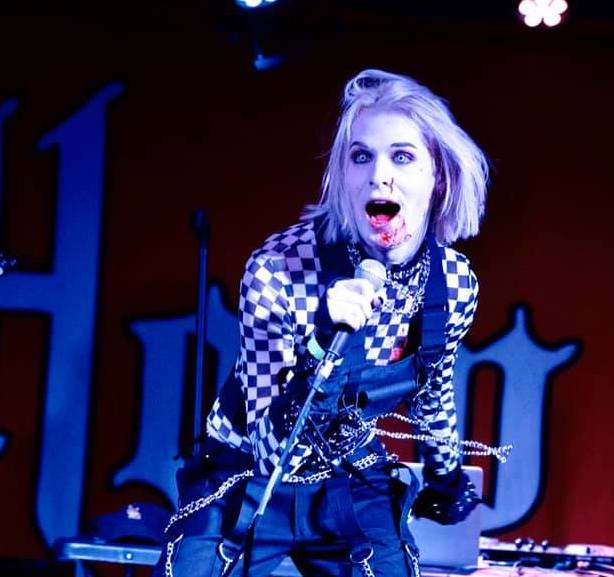 "Never fitting in has never felt so good." – Mac Glitzy
Meet Mac Glitzy the non-binary, emo-trap recording artist and social media star (pronouns: they/them/theirs/dude) making music and content with a gothic flair while defying gender norms.
Born Mackenzie Roberts February 27, 1997 in the small rural community of New Martinsville W.V. to family of Italian American decent.
Glitzy's content has gained a dedicated queer & emo following thanks to their spin on mixing pop-punk vocals, with metal-trap beats along with visual satire of colliding the worlds of glam and grunge together.     
Glitzy's first mixtape "Devil Baby" released on Soundcloud in 2019 featured many emo – soundcloud heavy weights, such as Attack on the Coast & Doc Hellish and gained attention of many underground music bloggers in the SoCal emo/trap community as well as radio interviews at Dash Radio & Casting Frontier.
Mac's debut EP "Emo Trash Princess" released in Spring of 2020 on all music streaming platforms accompanied by music video visuals through production company NoFacefilms & Hollywood Gothic Productions for songs such as Teach You Right, Brain Freeze, E-girl Anthem, & M.O.N.E.Y. featuring Emo Flytrap & Foreign Hype.
Mac Glitzy identifies as non-binary (expressing characteristics not entirely male nor female. They/them/theirs) and hopes to be an advocate for LGBQT youth as well as shed light on mental health awareness with their own personal opticals overcoming anxiety disorder and depression.
Glitzy's latest single & music video Bottom of the Ocean, released Feb. 19. 2021 directed by CherryWave on Youtube & all music streaming services explores coping with mental health issues such as depression and anxiety in a deep-sea, alternative fashion, emo dreamscape.
Bottom of the Ocean marries wavy hip-hop beats with Glitzy's poppy moody lyrics are an unlikely mix but definitely quenches the thirst for something strongly needed in a growing overly saturated Soundcloud market. Bottom of the Ocean is a visually stunning emo-trap love story.
Follow Mac Glitzy: @Mac_Glitzy
Spotify: Mac Glitzy
Soundcloud: Mac Glitzy
YouTube: Mac Glitzy
Retro-Inspired Rock…Nathalie Miranda With New Single 'Battle Scars'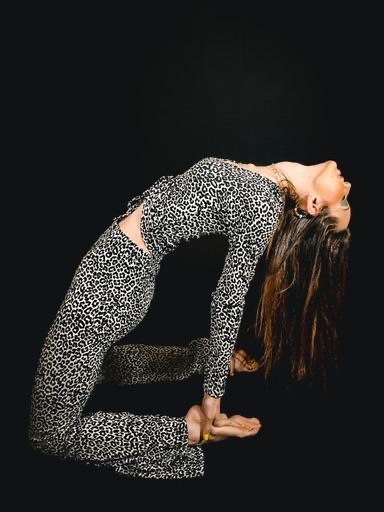 Powerful Music By Nathalie Miranda In Her New Single 'Battle Scars'
The emerging artistic force Nathalie Miranda is notable for her unique, soulful voice and extremely high energy performances. Nathalie is known for her engaging music and social media posts with numerous fans on Patreon, StageIt and Instagram. She has performed several special live streams and exclusive online performances on the platforms. Her singles 'Poltergeist', 'Catch-22', and 'Battle Scars' are all out now and available on all streaming platforms.
'Battle Scars' Is Out Now!
This song is about a woman who has been hurt and is back to let the guy know that she won't let him get away with hurting her. The retro and soulful vibe of 'Battle Scars' is what grabs your attention in this powerful song. Taking inspiration from the music and TV shows of the 70s, the song is a tribute to classic rock music and fashion of a time gone by.
Pop-star Nathalie Miranda's Start In The Music World
Nathalie Miranda is a London-based music star born to Greek-Cypriot parents.
Music is so deeply ingrained in Nathalie. Her grandfather was a violinist and she has cousins in Cyprus who are also professional musicians.
Singing has always been Nathalie's passion. When she was 15, she decided to get up and sing 'Hopelessly Devoted to You' at a karaoke night. This was the turning point where she got a great response from her parents and the audience who were truly shocked. That's when she realised she was going to be a singer, and she would do everything to make that happen.
Nathalie also collaborates with other writers and features as a vocalist on several House tracks. She also appeared on a 'Later… with Jools' show in 2018 as a backing vocalist for the British band James. With her true ambition to be on centre stage and releasing her own music for the world to enjoy, she slowly pursued it with more expertise, creativity and time. Her first release was in 2017. It was an EP called 'Bulletproof' which contained the songs 'Red Light', 'Bulletproof' and 'We Got It Right'. The singles 'Poltergeist', 'Catch-22', and 'Battle Scars' are some of Nathalie's fans favourite songs to date.
Nathalie shares her best tip on how to get closer to your goals – 'I'd say to surround yourself with positive people, believe in yourself, and never give up on your dreams, whatever they are.'
To check out Nathalie's discography click on the Website.