Rapper Dukez releases new album "Gametime"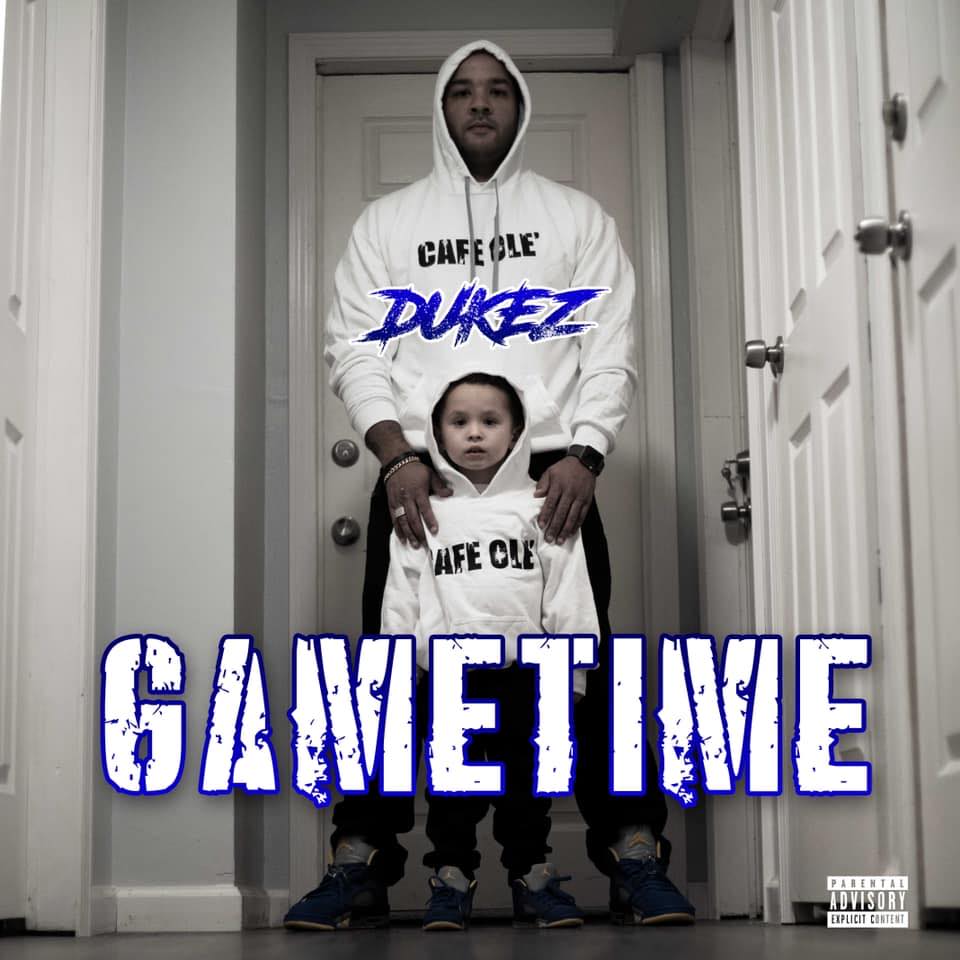 Two years have passed since the rap star Dukez released his previous album "Instaboothinalized." Fans were quick to love all 20 of the songs on the album along with the smash hits such as the smooth bright "Jerry Garcia" and the hard hitting banger "Penny Pinching." With Instaboothinalized being a successful album amongst fans, the"Look At Me" rapper took a few years to work on his next project and enjoy time with family and his five-year-old son Gevarri.
In March 2020 Dukez announced on Instagram that his new album "Gametime" was completely finished and fans were patiently waiting for its arrival in the new year. With the title meaning "Gevarri And My Entire Team Is My Energy,"Dukez explains all of his thoughts and feelings in a solid and charming way with many different vibes once again. With Gevarri having a massive impact on his life, the lead single "Gevarri Tingz" is a remarkable dedication to his son. In the song he quotes "just like that a year went by, it makes me feel so alive when I look up in your eyes."
Along with dedicating the album to his son, he in addition has a couple of wavy songs like "Wifey Tingz"and "Cypress Hill" that will sure take you to a tropical beach and get you into the zone. Starting the year with an essential album such as "Gametime," merely says this year is sure to remain an excellent one.
You can find Dukez on all platforms & music services @ Dukez and listen to his new album here: https://song.link/i/1548099571
Charlotte Fenna Aim to Embark on a Humble Quest With EP
Humble Quest, as Charlotte Fenna explains in a letter accompanying the announcement, was born out of the uncertainty of the pandemic. "What do you write about when the show can't go on?" she says. "I think every songwriter in the world had a few months of that question at the beginning of the pandemic."
Charlotte is a household name in the Freelancing Community, The young R&B singer announced her new Ep Icy Rain. The five track Illingsworth-produced EP is scheduled for release in February, Ep will feature contributions from Arthur Verocai, Dina El, and Carmen Suleiman, Creativity and versatility is all we should expect in her debut EP.
This Ep is about the mechanisms that are used to hide your vulnerabilities and carry on," explains Charlotte "But also, the feeling of being about to burst and how cathartic it could be to allow yourself to let your emotions out and feel the world around you.