Mekke'l Carter, Rockstar performer, Creative SongWriter is coming with new song 'Now'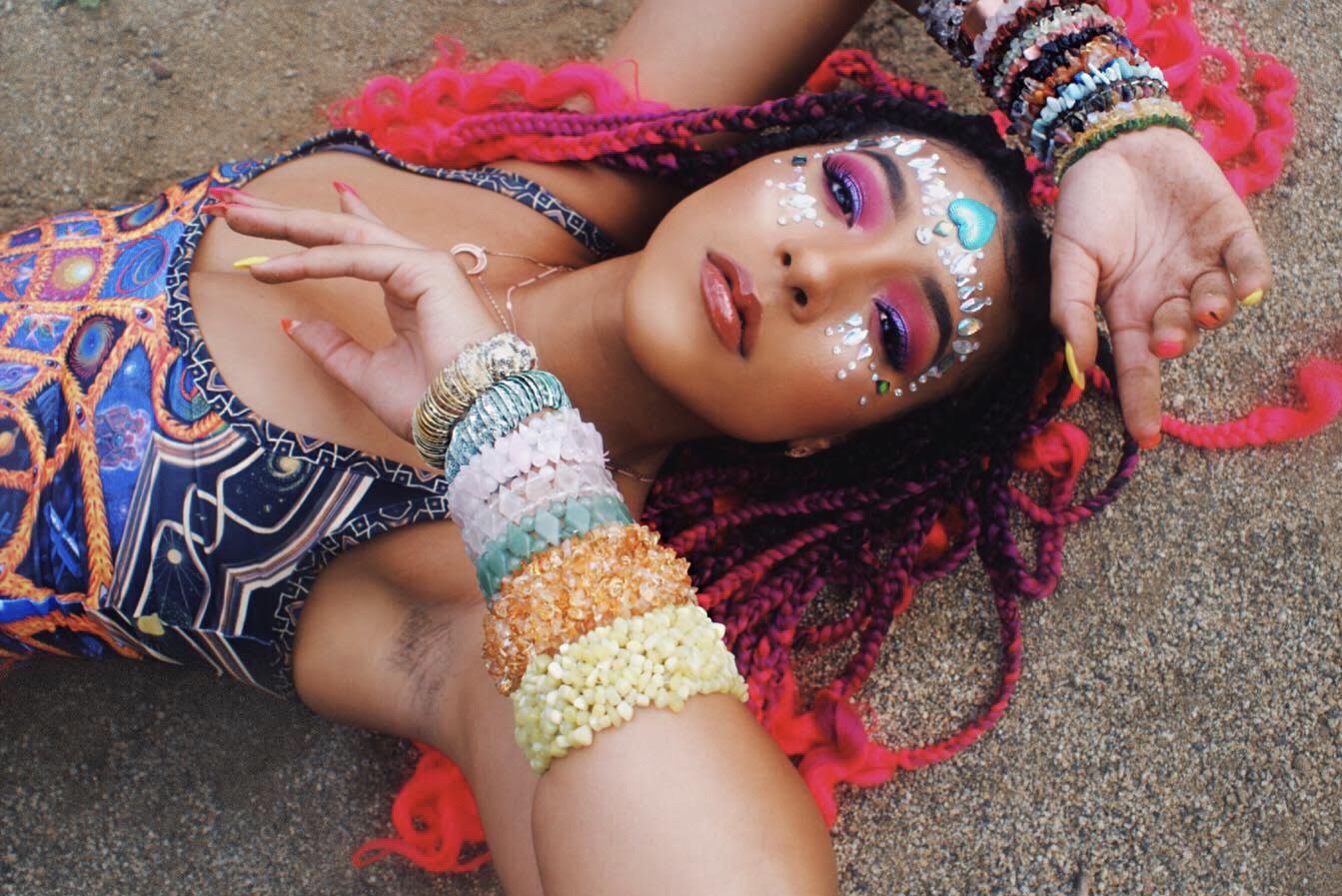 While this may absolutely sound true for most songs that mimic the most recent trends, you'll notice a clear difference once you get into the top charts' upper level.
Like Mekke'l Carter, Trendsetters possess different & clever characteristics that enable them to stand out from the pack. The deal is that they combine these features with the "familiar," enabling them to push the limits of what has been done before while easily relating to their intended demographic. Combined, this considerably increases a song's chance for unlimited success.
One of the most powerful ways to stand out from the other performers is through the effective fusion of multiple styles within a single song. To see examples of how this is done, you need not look at
Mekke'l Carter performances.
Multidimensional Artist:
Mekke'l Carter is a multidimensional music artist & mogul that shows limitless talent, drive, energy, and a courageous passion for music & art. She is an absolute and top talent for the fusion of Hip Hop, R&B, Pop Melodics, & Soulful Spirituality with an eclectic urban fashion style, striking dance moves, and global-ready songs.
She is a multi-talented artist who is very skilled in a perfect combo because she can give you her stunning voice, dance, rap, act, direct, model, and even write & produce music for herself and other A-List artists.
Musical Background:
Born in Canton Ohio's Musical family, it was no question that she would too showcase the same talent like her family members. She proved her talent at the tender age of seven. Mekkent'l and her two brothers headed out to Los Angeles, California, to pursue music and acting careers.
The Carter Group:
Mekke'l Carter's group "The Carter" received mentoring from legend Michael Jackson's father Joe Jackson, who helped curate and develop the young siblings into the next generations "Jackson 5" They even filmed this process on Joe's reality show until the unfortunate passing of The King Of Pop in 2009.
Top Model and face of best fashion Brands:
Other than the music she has been model for top brand Tommy Hilfiger and French fashion designer, Christian Audigier known for his clothing lines "Ed Hardy" & "Von Dutch". The actress was managed by Linda Henrie, momager of David Henrie & Selena Gomez in Disney's "Wizards Of Waverly Place", and worked on several Disney and Nickelodeon projects.
In 2008, the Carters recorded a song with Lil Chuckee of Young Money which received viral attention on World Star Hip-Hop, XXL, YoungMoney.com and other pop culture sites.
Mekke'l Carter has recently received mentoring by 6x Grammy Award Winner Malik Yusef of Kanye West's GOOD MUSIC.
Creative SongWriter who is writing for Rihanna, Kelly Rowland, Snoh Aalegra:
Her talent doesn't stop singing and modelling; she is a fantastic and creative songwriter. Her songwriting career took off in 2016 when she wrote a holiday hit single for Kenny Latimore "Real Love This Christmas" that reached TOP 5 on the Billboard charts. That then led her to attend the 2017 Grammy Awards with Malik for writing Beyonce's powerful ballad "Sandcastles" and winning his most recent Grammy for Best Urban Contemporary Album. She is currently doing songwriting for Rihanna, Kelly Rowland, Snoh Aalegra & other highly esteemed artists on their upcoming albums.
Collaboration with Roc Nation Artist:
Mekke'l is best noted for collaboration with Roc Nation artist, Vic Mensa on his debut album "The Autobiography" where you can hear her harmonies and additional vocals in the songs "Wings" with Pharrell Williams and "Down For Some Ignorance with Chief Keef and Joey Purp.
She also wrote a hook and vocal produced for Snoh Aalegra on the record "XGAMES" and features on another track with SAINt JHN called "2HONEST" on his latest release "V TAPE". She has worked closely with Executive Producer NO I.D., Pharrell Williams, Hit-Boy, Wyclef Jean, Kelly Rowland, Ty Dolla $ign, Wiz Khalifa, Mike Dean, Young Guru, and many more. She also got to be present for the studio's creative process to create Jay-Z's 4:44 Album.
Youtube Channel:
Mekke'l Carter has recently launched her YouTube Channel for Beauty, Fashion, Fitness, Lifestyle, Spirituality & Music called "Rose Gold Goddess". She performs Guided Meditations, Sound Healing, educates people about metaphysics, crystals, herbal medicine, chakras, reiki energy, and all things Spirituality! She is also owner & Brand Ambassador of her new upcoming cosmetics line "FACE GOD". Mekke'l is in the home stretch of her debut project "ON GODDESS"…
New Song "NOW":
Her hit single "NOW" hit the airwaves making its radio premiere on Las Vegas' #1 Hit Music Station 98.5 KLUC! Be on the lookout for a brand new hit single she is dropping called "Shine Time" that she wrote in collaboration with Strick of Young Thug's label "YSL". Her new pop banger "Bling" is now available on all streaming platforms!
Party Comedy Movies that are an absolute must-watch!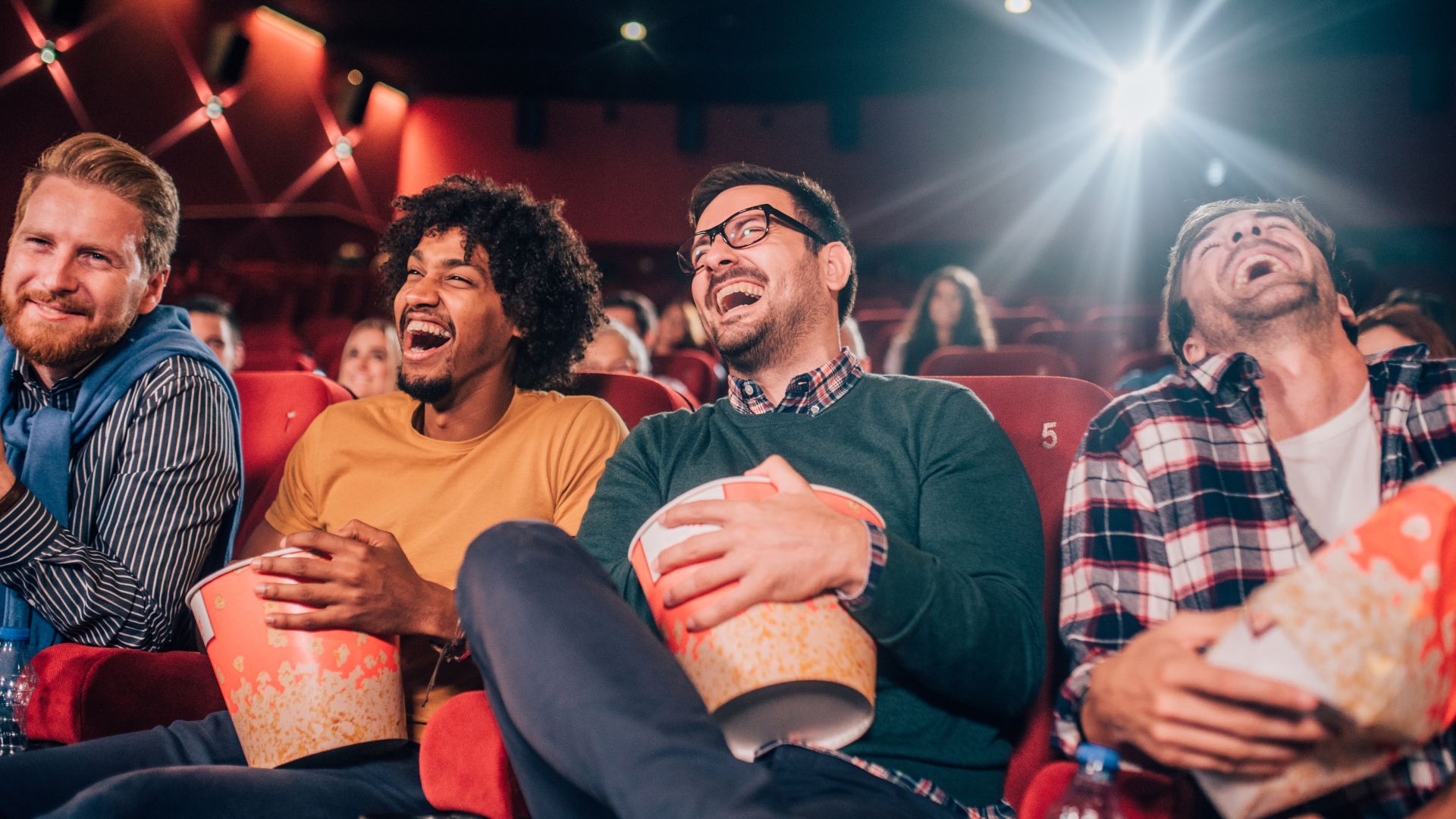 If you can't spend a weekend partying, why not dive into some movies that are centred around partying. Even better when humour is involved. Stay tuned as we jump into some party comedy movies that are not the ones to miss!  
The Hangover 
On a list revolving around party comedy movies, it's only right that we begin with the original movie of one of the most popular movie franchises we have seen to date. The first Hangover movie was the origin of The Hangover's success as it followed the storyline of four friends embarking on a trip to Sin City for Doug's bachelor party. However, when events take a turn for the worst and Doug appears to be missing, it's up to his brother-in-law, Alan, and two best friends Phil and Stu to find him. But, when retracing their steps, they are shocked at the events that unfolded the night before the disappearance! 
Neighbors 
When Mac and Kelly begin their life as new parents to their daughter Stella, they slowly convert to their new lifestyle and ditch their old partying habits. However, to throw a spanner in the works, they are greeted by new neighbours next door, which…also happens to be a college fraternity, and we all know what comes along with that! Partying, partying, and more partying. In an attempt to compromise and hopefully keep the large group of boys on their side, Mac and Kelly prove that they are cool parents. However, it's not long before the fraternity, which consists of Zac Efron and Dave Franco, begins to bend the rules causing a feud between the two parties. Highly entertaining and hilarious, this film is a must-watch!  
21 Jump Street 
When high school students, Jenko and Schmitt reunite after high school as members of the Police Academy, the pair are assigned a high school scheme to infiltrate the setting and find the origination of a new street drug on the scene. Becoming students to carry out the task, the duo, played hilariously by Jonah Hill and Channing Tatum, begin to start high school life again, and surprisingly, take completely alternative routes from their previous high school experience. Making friendships, building relationships, and partying with their fellow students along the way, there is never a dull moment in this fast-paced, action-packed comedy. Check it out today! 
Superbad 
Revolving entirely around the partying and alcohol scene, Superbad is one film that will always keep us laughing endlessly. Oh, and we think that may be something to do with the cast that includes Jonah Hill, Seth Rogen, Christopher Mintz-Plasse, Michael Cera, and Emma Stone, as well as many others! Hill and Cera star as two best friends, Seth and Evan who cause carnage at a typical high school house party. With cops who disobey the rules, drunk antics and a fake ID with the name "McLovin", this 2007 masterpiece is timeless. 
American Pie 
American Pie is certainly not a party comedy movie that will be loved by all. With crude and inappropriate scenes, this movie is nonetheless comedy gold. When a group of five divergent high school friends all attempt to lose their innocence before one another, the competition begins to get serious. With the senior prom as their task deadline date, each of them goes through severe embarrassment and public humiliation to complete the task at hand. Oh, and you don't even want to know where the name of the film originated from! Check out this fun, party-orientated film today, the cast will certainly not let you down that's for sure! 
We Are Your Friends 
Not only does this film have a hit playlist to go alongside the party comedy movie setting, but it also displays the struggles of being a beginner in the music industry. When Cole, a young college dropout, played by Zac Efron, makes his big break with DJ, James Reed, he finally gets somewhere with his career. However, after a few bust-ups including an intimate moment with Reed's girlfriend, played by Emily Ratajkowski, he returns to normality and his three best friends. To his surprise, they are all attempting to move on with their lives outside of the party lifestyle. Don't fret, the film does have a positive ending! 
Project X 
It would only be acceptable to end the list with one of the wildest on-screen parties we have ever seen, the famous, Project X. When high school friends, Thomas, Costa, and J.B plan to throw a party for Thomas' 17th birthday, they worry that the party will be a flop due to their unpopularity. However, it is, in fact, the complete opposite, and one of the craziest parties ever. Picture this, a flash Mercedes in a pool, surrounding trees and homes on fire, and someone in the oven, shall we say anymore? For a more intense watch, make sure to check out this film on a flat-screen, wall-mounted TV. You may even feel like you are there! Click here for TV wall mounting services.