Mekke'l Carter, Rockstar performer, Creative SongWriter is coming with new song 'Now'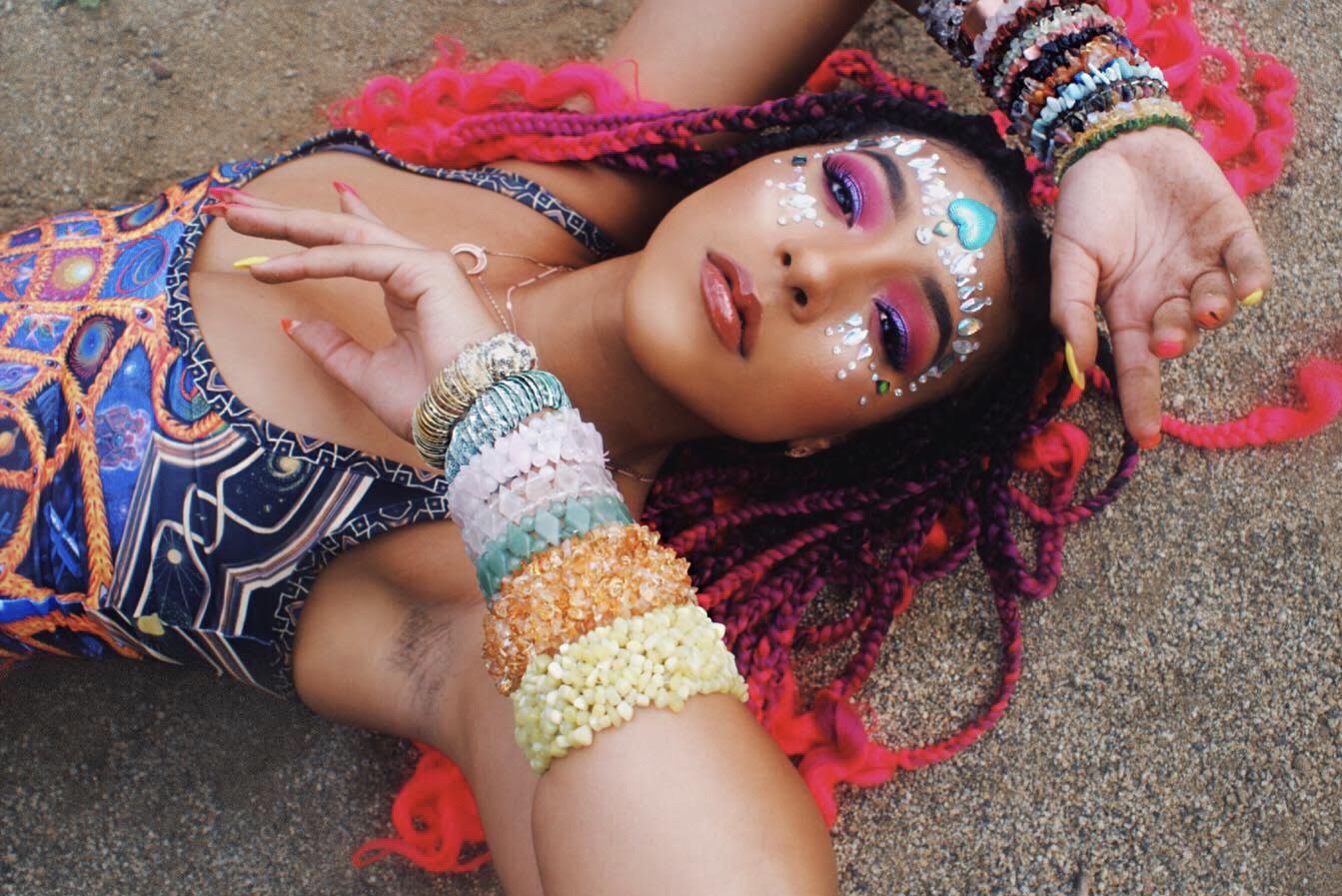 While this may absolutely sound true for most songs that mimic the most recent trends, you'll notice a clear difference once you get into the top charts' upper level.
Like Mekke'l Carter, Trendsetters possess different & clever characteristics that enable them to stand out from the pack. The deal is that they combine these features with the "familiar," enabling them to push the limits of what has been done before while easily relating to their intended demographic. Combined, this considerably increases a song's chance for unlimited success.
One of the most powerful ways to stand out from the other performers is through the effective fusion of multiple styles within a single song. To see examples of how this is done, you need not look at
Mekke'l Carter performances.
Multidimensional Artist:
Mekke'l Carter is a multidimensional music artist & mogul that shows limitless talent, drive, energy, and a courageous passion for music & art. She is an absolute and top talent for the fusion of Hip Hop, R&B, Pop Melodics, & Soulful Spirituality with an eclectic urban fashion style, striking dance moves, and global-ready songs.
She is a multi-talented artist who is very skilled in a perfect combo because she can give you her stunning voice, dance, rap, act, direct, model, and even write & produce music for herself and other A-List artists.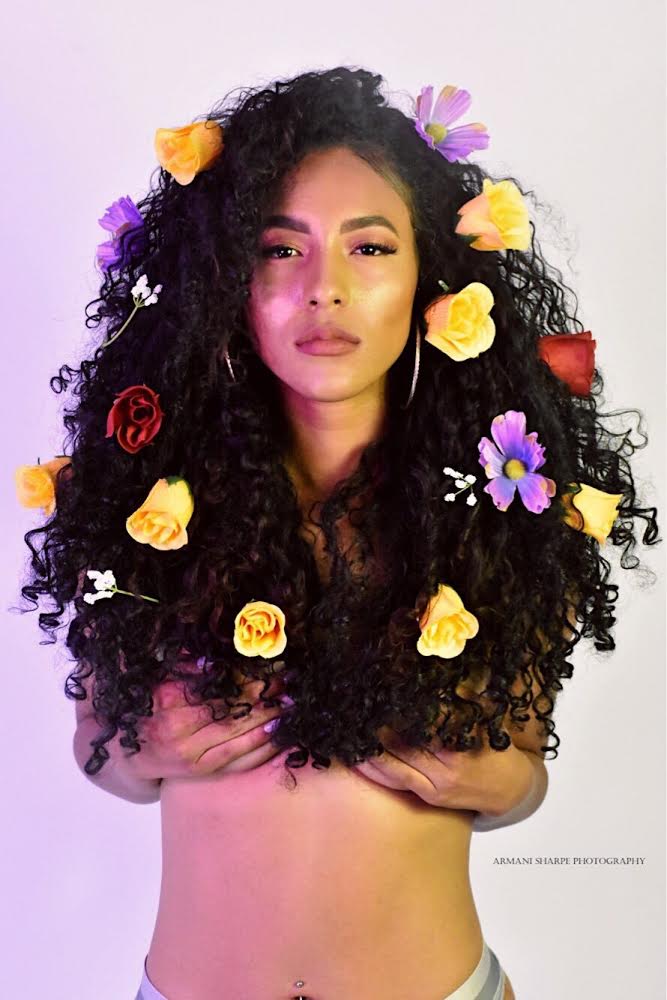 Musical Background:
Born in Canton Ohio's Musical family, it was no question that she would too showcase the same talent like her family members. She proved her talent at the tender age of seven. Mekkent'l and her two brothers headed out to Los Angeles, California, to pursue music and acting careers.
The Carter Group:
Mekke'l Carter's group "The Carter" received mentoring from legend Michael Jackson's father Joe Jackson, who helped curate and develop the young siblings into the next generations "Jackson 5" They even filmed this process on Joe's reality show until the unfortunate passing of The King Of Pop in 2009.
Top Model and face of best fashion Brands:
Other than the music she has been model for top brand Tommy Hilfiger and French fashion designer, Christian Audigier known for his clothing lines "Ed Hardy" & "Von Dutch". The actress was managed by Linda Henrie, momager of David Henrie & Selena Gomez in Disney's "Wizards Of Waverly Place", and worked on several Disney and Nickelodeon projects.
In 2008, the Carters recorded a song with Lil Chuckee of Young Money which received viral attention on World Star Hip-Hop, XXL, YoungMoney.com and other pop culture sites.
Mekke'l Carter has recently received mentoring by 6x Grammy Award Winner Malik Yusef of Kanye West's GOOD MUSIC.
Creative SongWriter who is writing for Rihanna, Kelly Rowland, Snoh Aalegra:
Her talent doesn't stop singing and modelling; she is a fantastic and creative songwriter. Her songwriting career took off in 2016 when she wrote a holiday hit single for Kenny Latimore "Real Love This Christmas" that reached TOP 5 on the Billboard charts. That then led her to attend the 2017 Grammy Awards with Malik for writing Beyonce's powerful ballad "Sandcastles" and winning his most recent Grammy for Best Urban Contemporary Album. She is currently doing songwriting for Rihanna, Kelly Rowland, Snoh Aalegra & other highly esteemed artists on their upcoming albums.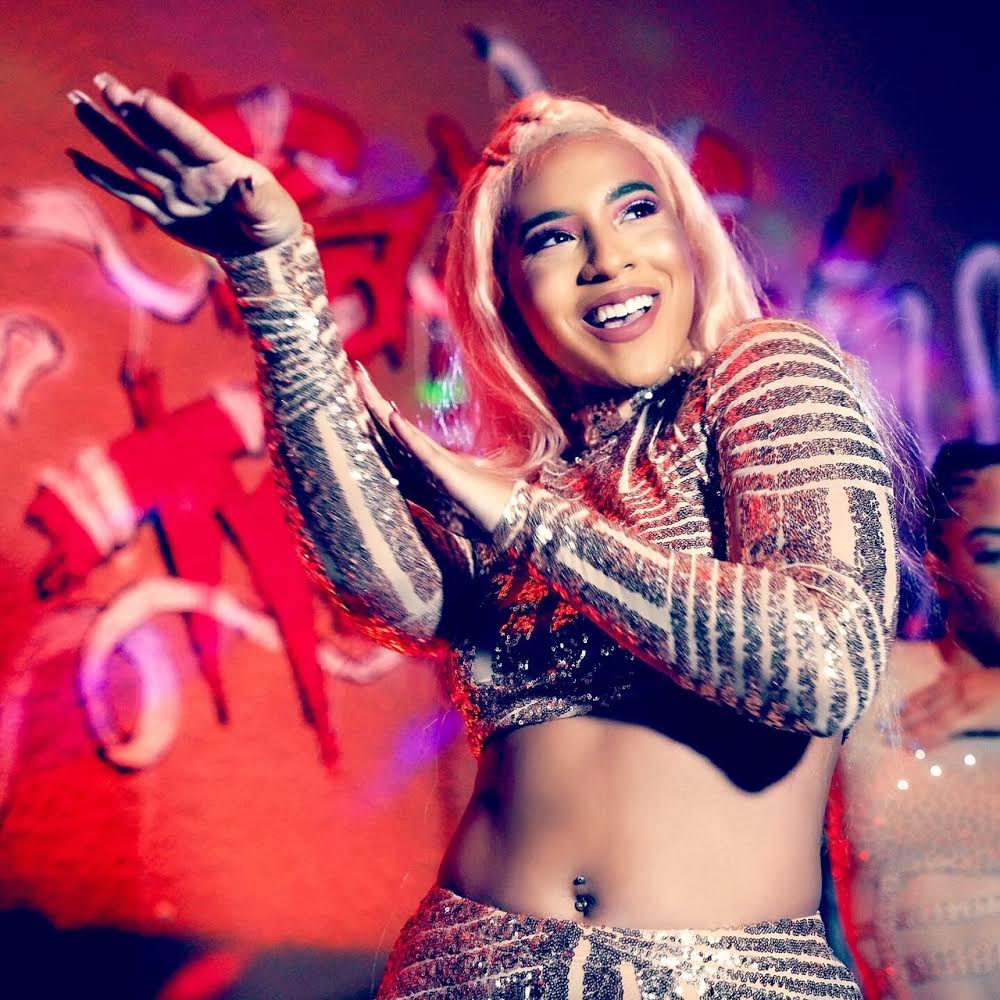 Collaboration with Roc Nation Artist:
Mekke'l is best noted for collaboration with Roc Nation artist, Vic Mensa on his debut album "The Autobiography" where you can hear her harmonies and additional vocals in the songs "Wings" with Pharrell Williams and "Down For Some Ignorance with Chief Keef and Joey Purp.
She also wrote a hook and vocal produced for Snoh Aalegra on the record "XGAMES" and features on another track with SAINt JHN called "2HONEST" on his latest release "V TAPE". She has worked closely with Executive Producer NO I.D., Pharrell Williams, Hit-Boy, Wyclef Jean, Kelly Rowland, Ty Dolla $ign, Wiz Khalifa, Mike Dean, Young Guru, and many more. She also got to be present for the studio's creative process to create Jay-Z's 4:44 Album.
Youtube Channel:
Mekke'l Carter has recently launched her YouTube Channel for Beauty, Fashion, Fitness, Lifestyle, Spirituality & Music called "Rose Gold Goddess". She performs Guided Meditations, Sound Healing, educates people about metaphysics, crystals, herbal medicine, chakras, reiki energy, and all things Spirituality! She is also owner & Brand Ambassador of her new upcoming cosmetics line "FACE GOD". Mekke'l is in the home stretch of her debut project "ON GODDESS"…
New Song "NOW":
Her hit single "NOW" hit the airwaves making its radio premiere on Las Vegas' #1 Hit Music Station 98.5 KLUC! Be on the lookout for a brand new hit single she is dropping called "Shine Time" that she wrote in collaboration with Strick of Young Thug's label "YSL". Her new pop banger "Bling" is now available on all streaming platforms!
Discovering The Influence of Jazz and Soul in Hip-Hop Sampling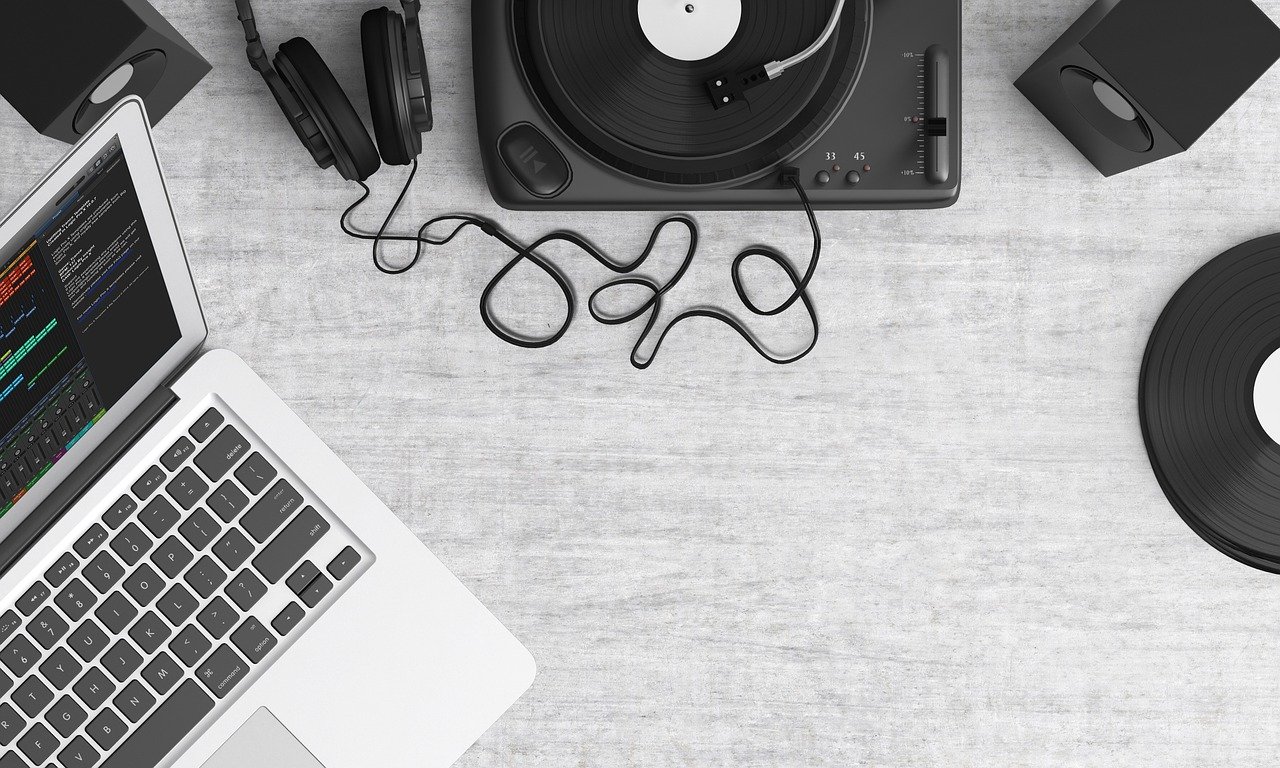 Hip-hop music has taken over the world since its ascension from the streets of the Bronx in New York City. Characterized by its unique blend of poetry, rhythm, and beats, hip-hop has produced some of the world's most iconic musicians and songs. One of the hallmarks of hip-hop music is its creative sampling techniques, which involves using snippets of music from old records to recreate new sounds. But where do these samples come from? And what has been the major influence behind hip-hop sampling?
The answer is jazz and soul music. In this blog post, we'll put jazz and soul music under the microscope as expert Benjy Grinberg explores how these genres have influenced hip-hop sampling.
Jazz Music Influence On Hip-Hop Sampling
Jazz music was a major inspiration behind the early days of hip-hop music. Jazz music was all about improvisation and freestyling, which is very much in the DNA of hip-hop. In the early days of hip-hop, DJs often looped beats from jazz records to create breakbeats, which became the building blocks of early hip-hop music. One of the most sampled jazz artists in hip-hop is none other than the legendary saxophonist John Coltrane. Coltrane's music has been sampled in countless hip-hop songs, and his influence can be felt in the music of many hip-hop icons, including Wu-Tang Clan, Nas, and Kendrick Lamar.
Soul Music Influence On Hip-Hop Sampling
Soul music, on the other hand, was all about emotion and expression. The raw, unfiltered passion of soul music was aptly captured in the sampling techniques of early hip-hop producers. One of the most sampled soul artists in hip-hop is James Brown. Brown's unique blend of funk, soul, rhythm, and blues has been sampled in countless hip-hop tracks. Brown's "Funky Drummer" has become one of the most iconic samples in hip-hop and has been used by everyone from Public Enemy and Run-DMC to Dr. Dre and Kanye West.
Jazz And Soul Music As A Source Of Inspiration For Hip-Hop Sampling
As hip-hop music evolved, so did its sampling techniques. Producers and artists began to look beyond just using samples to create beats but also as a source of inspiration for their lyrics and melodies. Jazz and soul music became fertile ground for this kind of experimentation. Artists like A Tribe Called Quest, De La Soul, and The Roots infused jazz and soul samples into their music, not just for the danceable beats but also to add depth and richness to their lyrics and melodies.
Other Examples Of Jazz And Soul Sampling
Hip-hop's rich history is peppered with countless examples of jazz and soul samples. Some of the most iconic tracks in the genre owe their existence to these tried-and-true sources. One example of hip-hop greatly influenced by these genres is "N.Y. State of Mind" by Nas. The track samples Joe Chambers' "Mind Rain," featuring a haunting and soulful beat with Nas's gritty and introspective lyrics. Another iconic track that has sampled jazz is "Electric Relaxation" by A Tribe Called Quest. The track heavily samples Ronnie Foster's "Mystic Brew," creating a hypnotic and smooth rhythm that complements Q-Tip and Phife Dawg's playful yet insightful lyrics. These songs and many more showcase the versatility and creative genius of hip-hop producers who have skillfully incorporated jazz and soul samples to create a new wave of music.
Final Thoughts
In conclusion, jazz and soul music have significantly influenced hip-hop music. Jazz represents the improvisational spirit and freestyling DNA that runs through hip-hop music, while soul represents the raw, unfiltered emotions that hip-hop music embodies. Jazz and soul music have been sampled and used as inspiration by countless hip-hop producers and artists, and their influence can be felt in the music of some of hip-hop's most iconic names, from Wu-Tang Clan, Nas, and Kendrick Lamar to Public Enemy, Run-DMC, Dr. Dre, and Kanye West. According to Benjy Grinberg, without jazz and soul music, hip-hop music would not be what it is today – a global phenomenon that has influenced not just music but also fashion, art, and culture.