Mekke'l Carter, Rockstar performer, Creative SongWriter is coming with new song 'Now'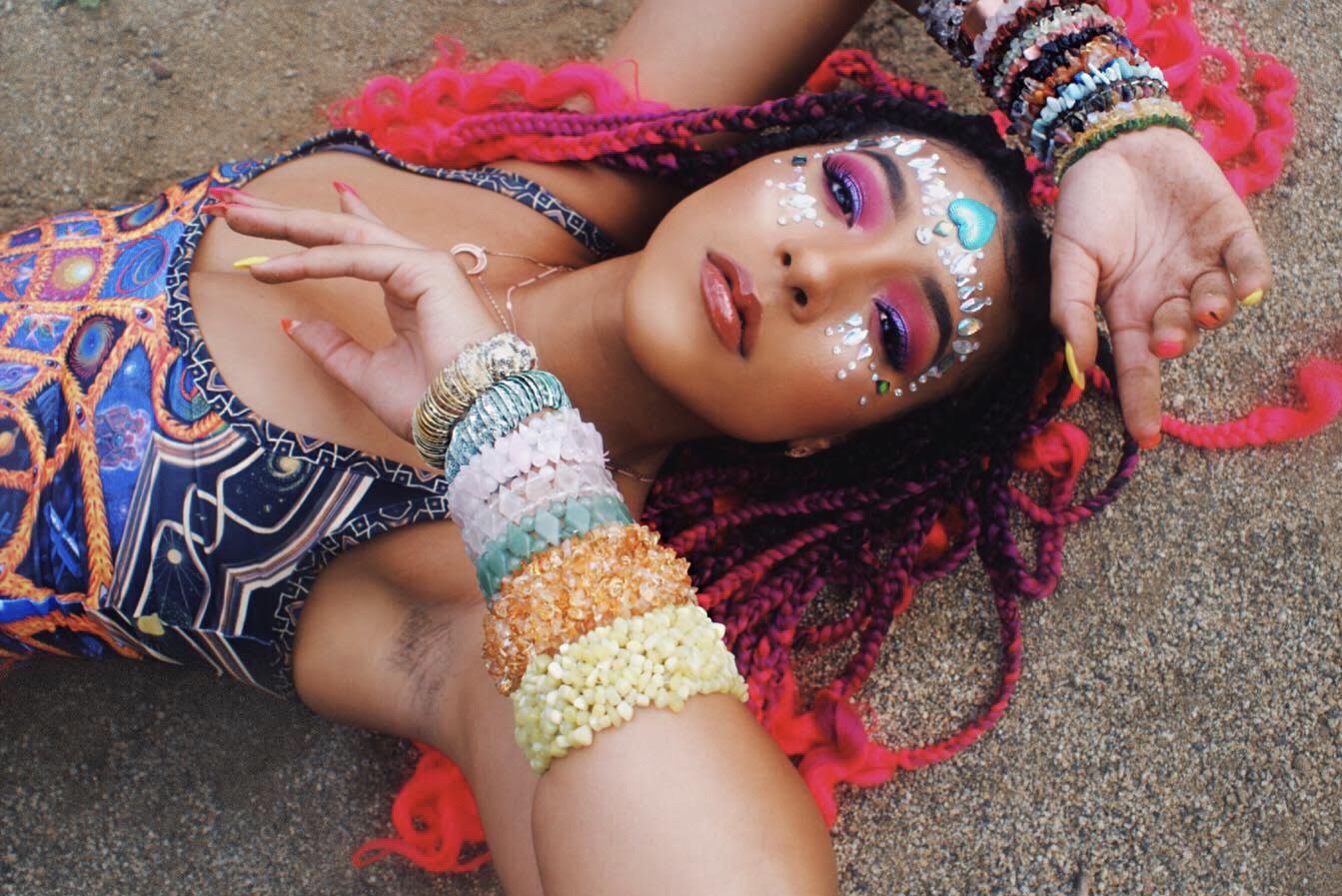 While this may absolutely sound true for most songs that mimic the most recent trends, you'll notice a clear difference once you get into the top charts' upper level.
Like Mekke'l Carter, Trendsetters possess different & clever characteristics that enable them to stand out from the pack. The deal is that they combine these features with the "familiar," enabling them to push the limits of what has been done before while easily relating to their intended demographic. Combined, this considerably increases a song's chance for unlimited success.
One of the most powerful ways to stand out from the other performers is through the effective fusion of multiple styles within a single song. To see examples of how this is done, you need not look at
Mekke'l Carter performances.
Multidimensional Artist:
Mekke'l Carter is a multidimensional music artist & mogul that shows limitless talent, drive, energy, and a courageous passion for music & art. She is an absolute and top talent for the fusion of Hip Hop, R&B, Pop Melodics, & Soulful Spirituality with an eclectic urban fashion style, striking dance moves, and global-ready songs.
She is a multi-talented artist who is very skilled in a perfect combo because she can give you her stunning voice, dance, rap, act, direct, model, and even write & produce music for herself and other A-List artists.
Musical Background:
Born in Canton Ohio's Musical family, it was no question that she would too showcase the same talent like her family members. She proved her talent at the tender age of seven. Mekkent'l and her two brothers headed out to Los Angeles, California, to pursue music and acting careers.
The Carter Group:
Mekke'l Carter's group "The Carter" received mentoring from legend Michael Jackson's father Joe Jackson, who helped curate and develop the young siblings into the next generations "Jackson 5" They even filmed this process on Joe's reality show until the unfortunate passing of The King Of Pop in 2009.
Top Model and face of best fashion Brands:
Other than the music she has been model for top brand Tommy Hilfiger and French fashion designer, Christian Audigier known for his clothing lines "Ed Hardy" & "Von Dutch". The actress was managed by Linda Henrie, momager of David Henrie & Selena Gomez in Disney's "Wizards Of Waverly Place", and worked on several Disney and Nickelodeon projects.
In 2008, the Carters recorded a song with Lil Chuckee of Young Money which received viral attention on World Star Hip-Hop, XXL, YoungMoney.com and other pop culture sites.
Mekke'l Carter has recently received mentoring by 6x Grammy Award Winner Malik Yusef of Kanye West's GOOD MUSIC.
Creative SongWriter who is writing for Rihanna, Kelly Rowland, Snoh Aalegra:
Her talent doesn't stop singing and modelling; she is a fantastic and creative songwriter. Her songwriting career took off in 2016 when she wrote a holiday hit single for Kenny Latimore "Real Love This Christmas" that reached TOP 5 on the Billboard charts. That then led her to attend the 2017 Grammy Awards with Malik for writing Beyonce's powerful ballad "Sandcastles" and winning his most recent Grammy for Best Urban Contemporary Album. She is currently doing songwriting for Rihanna, Kelly Rowland, Snoh Aalegra & other highly esteemed artists on their upcoming albums.
Collaboration with Roc Nation Artist:
Mekke'l is best noted for collaboration with Roc Nation artist, Vic Mensa on his debut album "The Autobiography" where you can hear her harmonies and additional vocals in the songs "Wings" with Pharrell Williams and "Down For Some Ignorance with Chief Keef and Joey Purp.
She also wrote a hook and vocal produced for Snoh Aalegra on the record "XGAMES" and features on another track with SAINt JHN called "2HONEST" on his latest release "V TAPE". She has worked closely with Executive Producer NO I.D., Pharrell Williams, Hit-Boy, Wyclef Jean, Kelly Rowland, Ty Dolla $ign, Wiz Khalifa, Mike Dean, Young Guru, and many more. She also got to be present for the studio's creative process to create Jay-Z's 4:44 Album.
Youtube Channel:
Mekke'l Carter has recently launched her YouTube Channel for Beauty, Fashion, Fitness, Lifestyle, Spirituality & Music called "Rose Gold Goddess". She performs Guided Meditations, Sound Healing, educates people about metaphysics, crystals, herbal medicine, chakras, reiki energy, and all things Spirituality! She is also owner & Brand Ambassador of her new upcoming cosmetics line "FACE GOD". Mekke'l is in the home stretch of her debut project "ON GODDESS"…
New Song "NOW":
Her hit single "NOW" hit the airwaves making its radio premiere on Las Vegas' #1 Hit Music Station 98.5 KLUC! Be on the lookout for a brand new hit single she is dropping called "Shine Time" that she wrote in collaboration with Strick of Young Thug's label "YSL". Her new pop banger "Bling" is now available on all streaming platforms!
D KIRK pulling in crowds with his sensational rap music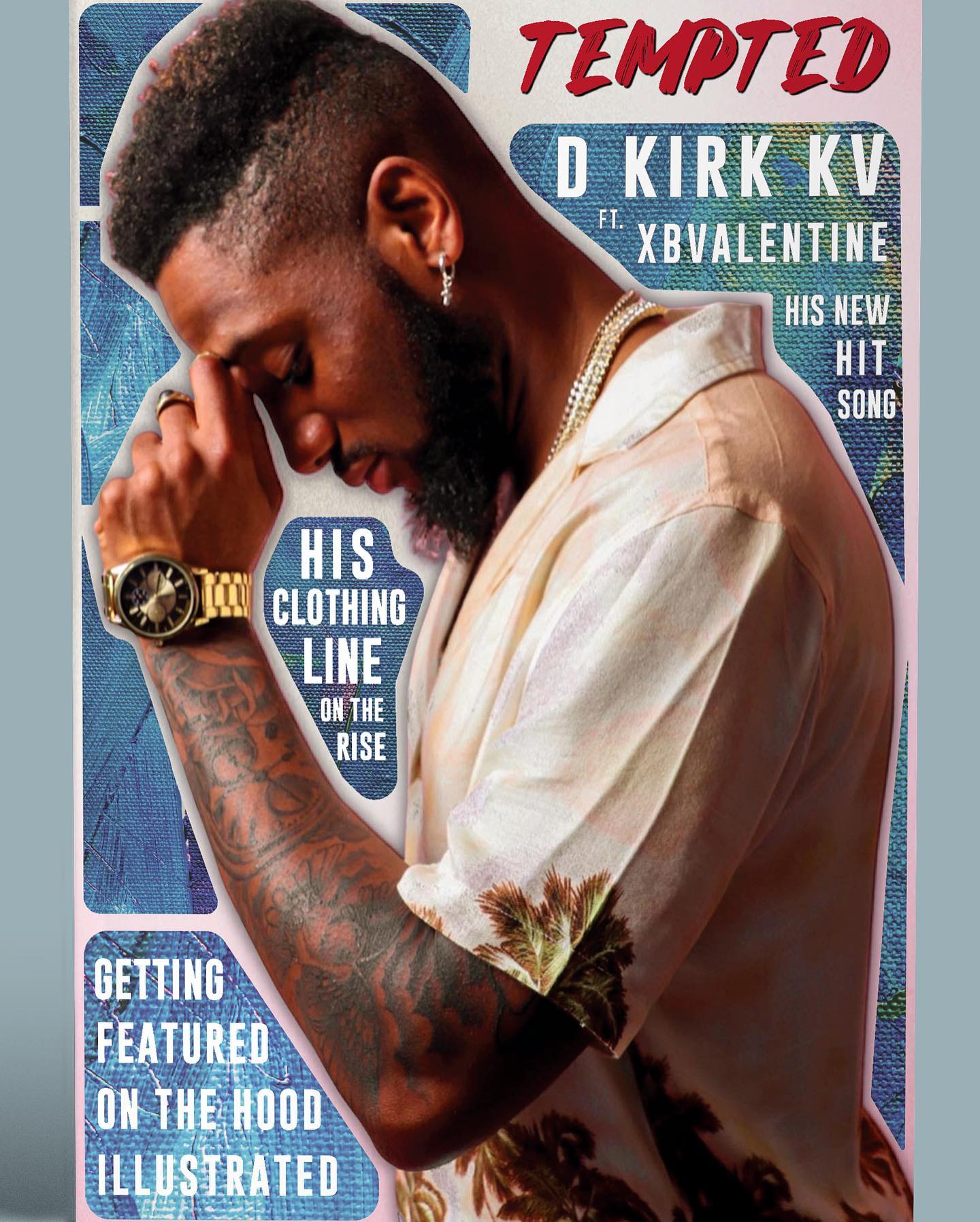 DKIRK KV is a name that doesn't need an introduction among hip-hop music lovers anymore. The rapper has made a mark in the music industry in a very short time thanks to his phenomenal music-producing skills. 
DKIRK KV's exceptional musical talent comes from his childhood. The US rapper's father was a DJ who played all around the world. Hence, the music star had early access to music and its different sounds. The artist says, "My ears were engulfed by the sounds of Nelly, LL Cool, Michael Jackson, and Seal Paul." 
The half Jamaican and half American singer hails from Philadelphia, Pennsylvania. He says that music officially came into his life in 2013. Kirk shares that he developed a love for the flows and rhythms of music, and set out to make his own mark in the music world. He is aware that his music has a great following already amongst youngsters and new rappers who see him as a solid role model. Even his contemporaries look at him with respect and admiration.
The rapping star describes his genre as rap and his style of music as dance hall. DKIRK KV himself has a list of people he wants to collaborate with. He says that those on the top of his list are Chris Brown, Tyga, Kid Ink, Big Sean and Tory Lanez. Even though each one of these artists have different vibes and music styles, D Kirk KV wants to get their guidance and be able to experience their process of creating music from up close. In a sense, all these artists are the rapper's ideal musicians!
However, Kirk's biggest inspiration is the Notorious B.I.G. The hip-hop star says that he can relate to BIGGIE in a lot of ways; he loves how much BIGGIE's music is about culture and never giving up in life. He says that he's learnt that one must constantly keep pushing themselves if they want to grow as an artist and make their name in the music industry.
One thing that he loves about music is that it is so personal and individualistic. One can pour their personality into their music and bring forward different perspectives through their sound. Nobody is restricted to only one sound, which makes the process of producing music and songs much more enjoyable. 
Sharing his goals for 2023, the rapper says that he wants to accomplish all his dreams and become a top choice musician. He says that it would be a dream cum true if he were on the BET Cypher list, which is a great recognition for a hip-hop artist! When asked what would he be doing if he were not a musician today, DKIRK KV says that he probably would have been a professional fitness trainer if he were not giving his all to music.  
At the moment, Kirk is working hard at building his influence on social media by making reels, having photoshoots, and engaging with his followers. However, it's not only music that keeps this musician busy. Outside of music, DKIRK KV has a clothing line called D&J clothing. He is currently working on expanding the clothing line with his business partner. He plans to expand his clothing line to multiple locations. 
D Kirk sees himself having released multiple albums, gone on various music tours; and having dropped collaborations with his favourite artists in the next five to ten years. He believes in "being a smart business man with constant success". When asked how he would adjust to being away from home while touring for an extended period, the musician says that while it might be difficult initially since he loves following a routine, he thinks he would adjust quickly too. He says that he has waited for this success for a long time and worked really hard at it, so he is looking forward to enjoying it.
Talking about his brand new song named Tempted Ft xBvalentine, Kirk says, "This song has a very different type of sound that puts you in the mood to dance all night". The hip-hop and R&B singer is available on all social media channels as D Kirk (KV).