Rastachick 69, an Emerging Music Artist, is Working on a New Album with her Son
New Orleans, Louisiana based music artist, Rastachick 69 is making news in the entertainment world with her superb music work. She is the mother of a superstar son, Hustlemantherapper, and is constantly rising higher in her musical career.
Rastachick 69 is 37 but the energetic vibes in her personality beat even the young music artists. She is working on a few projects and also going to drop a new album with her son. Both mother and son are currently completing the work in their upcoming album to present something amazing to their listeners.
The emerging female artist carefully chooses the subject of her music and she focuses on quality content to build herself as a brand. The rap artist was passionate about music since her childhood days and she even made her son pursue music after recognizing his musical talent.
Now, Rastachick 69 is soon going to release her new album with her artist son, Hustlemantherapper. It shows her love for the music and the strong bond she enjoys with her son.
Follow Rastachick 69 on Instagram – https://www.instagram.com/rastachick_69/?igshid=11p6ve2qvlfyt
Soundcloud Profile – https://soundcloud.com/lachia-rastachick-ellis
Listen to Medicine Song – https://youtu.be/ixse7a0IA0U
Brxuch's Journey And Future Plans In The Music Industry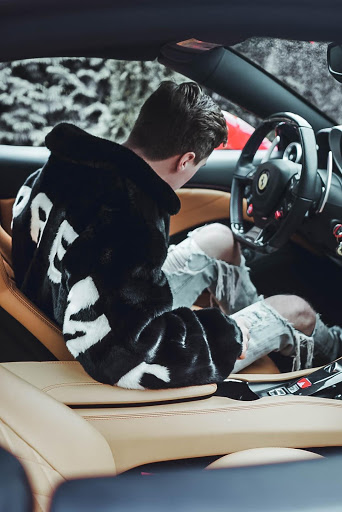 Anyone who appreciates good music will soon get to know an up-and-coming artist who hopes to secure a place amongst the top producers and DJs in the music industry. 19-year-old Brauch Owens, also known as Brxuch, might have started on the administrative side of music; however, he is now making his way for his own solo music career.
Working as a businessman and social media strategist, Brxuch worked his way up and built bridges with musicians and top names in the music industry. His big break, however, came when he collaborated with American rapper Future, whom he considers as his inspiration to take on a career in music. Using this inspiration, Brxuch has managed to release three successful singles under his name.
Now with his new album set to be launched in October, Brxuch is determined to inspire people through his music. He said, "My next album is going to be insane. I have been working day and night for the past six months to make sure it is perfect. This album is going to have a bit different sound than my latest singles, but I know my fans will love it." With these future plans, Brxuch is well on his way to success.
Follow Brxuch on Instagram here