Relocating To Austin? Tips for a Safe and Successful Move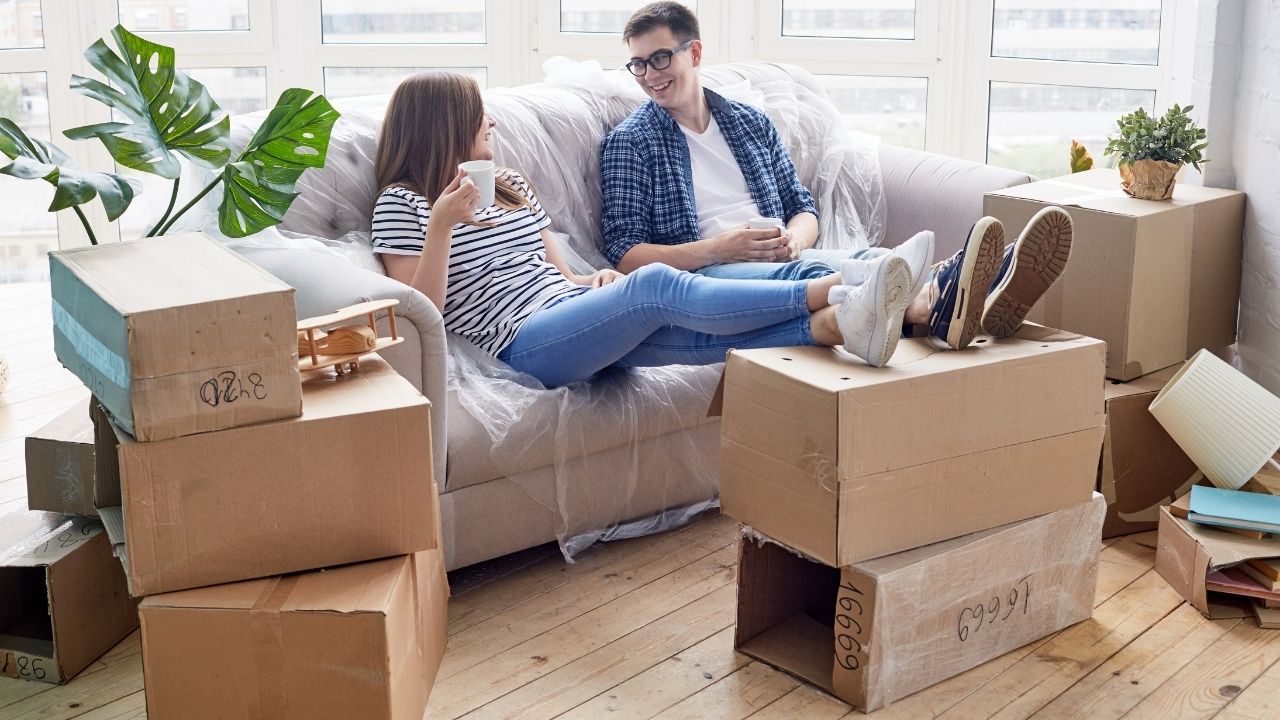 Whether you're pursuing higher education, accepting a job offer, moving closer to loved ones, or simply want a chance of scenery, relocating to Austin, Texas, is a fantastic choice. As excited as you are to embark on this new venture, you can't help but think about the stress of moving. From finding a place to stay and tying up loose ends to packing your things and getting adjusted, there's a lot that needs to be done. To top it off, you'll have to handle these things in the middle of a pandemic. 
Is it safe to move right now? If so, what precautions should you take? Chances are you've thought about things like this and more as you prepare for your move. Before panic sets in, causing you to give up on the idea altogether, consider these steps to make relocating to Austin a bit smoother. 
Get The Facts
The country's status in the fight against the coronavirus changes every day. Therefore, you must keep up with current events. Before deciding when you'll move to Austin, you need the facts. Review the city and state's official sites for the latest number of cases and any rules or regulations for relocating to the area. You should also reach out to the moving company to find out what requirements they have to follow. Knowing this information ensures that you are in compliance and, therefore, safe. 
Look Into Temporary Housing
Finding a home or apartment in the middle of a pandemic is daunting. If you're scheduled to move soon but haven't secured a permanent residence, there are other options. If you have friends or family in Austin, you can ask to stay at their place until you iron things out. Another idea would be to look at furnished apartments in Austin. If you're a college student waiting on housing or you're due to start your new job in a few weeks, the flexible leasing options give you a roof over your head while you figure out what's next. 
Take Advantage of Online Services
Transitioning from one place to another goes beyond packing your boxes. From turning off utilities to changing your address, there are several steps to getting adjusted to your new town. As a measure of safety, you should take advantage of online services. Many tasks can now be completed online to save you time and reduce your exposure to the coronavirus. You can request health and educational records to be transferred digitally, change your address with the US postal service, and even schedule for utilities to be shut off or on without leaving your home. 
Moving Precautions
There are several risks associated with moving. As such, you should take precautions. For starters, hire a moving company that has taken steps to safeguard their customers. You should also avoid using recycled boxes, sanitize your belongings before packing them, and wear PPE when interacting with movers. Once you arrive at your new place, clean and sanitize the entire space before unpacking. 
Quarantine
You might be excited about exploring Austin once you've arrived, but you'll have to put those plans on hold. The best thing for you and everyone else is to quarantine for a few days to ensure you haven't contracted the coronavirus. This is especially true for individuals that reside in heavily impacted states. Though it will be hard, do your best to stay indoors. Use this time to unpack and create a comfortable living space. If you're not experiencing any symptoms after a few days, schedule an appointment to get tested. Once you've been given the all-clear, then you can explore the city any way you'd like without putting yourself or anyone else at risk. 
There are so many wonderful things that make Austin the perfect place to call home. Whatever your reason for making a move, you must take precautions. As the national pandemic continues to wreak havoc, you want to ensure that you remain safe. From educating yourself on current pandemic news to quarantining for a few days after you arrive, each of these tips will help make your new venture easier to manage. 
SPOTLIGHT: Sweet vinyl by DREAMOUR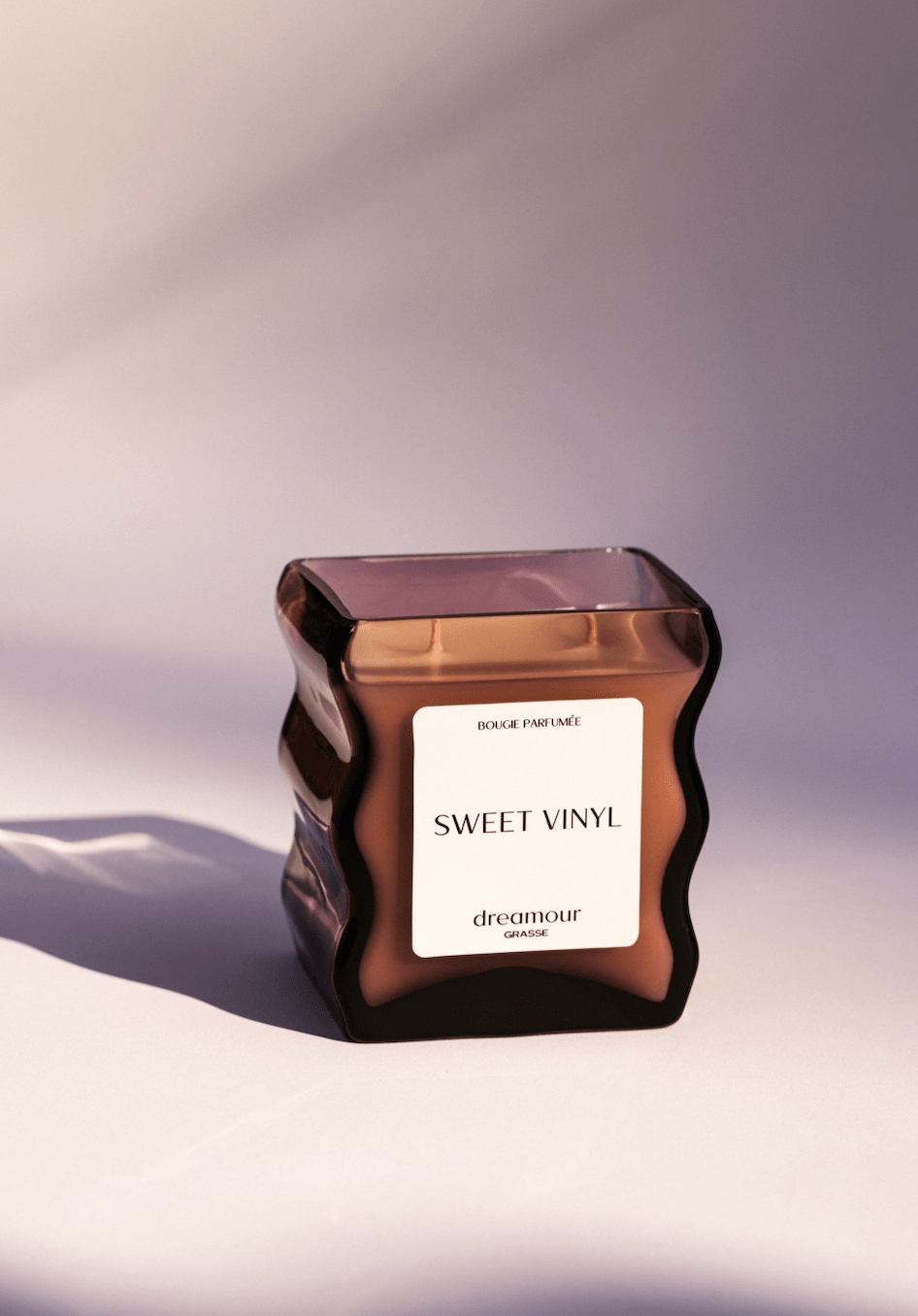 What happens when two immensely talented visionaries come together to create elegance and ingenuity in a sculptural glass fragranced candle? Dreamour. That is the long and short version of how Dreamour was created. Founded by Karissa Rowe and Neal Klotsman in late September 2022, Dreamour was founded with the goal of creating a luxury fragrance brand that operates at the intersection of functional art in the candle market space.
Rowe, a Parsons School of Design graduate, set out to fill the niche of integrating design in the candle marketplace. Unlike most candle vessels that are mass-produced, Dreamour's founders desired to prioritize the artisanal craftsmanship of glass in their production processes of the sculptural glass designs. This resulted in a long timeline of sourcing the globe for talented glass artisans who could transform a sketch into a functional and sophisticated candle vessel. Each and every candle vessel is hand-blown, inherently resulting in a one-of-a-kind product and unique experience for the consumer. These functional fragrant candles also act as a piece of décor due to its sculptural and alluring appearance.
Sweet Vinyl, Dreamour's first candle scent, fills the room with musky & leathery notes combined with earthy notes of vetiver and cypriol, topped with a citrus touch of bergamot and mandarin. The founders worked with master perfumers in Grasse, France, to create a scent that invoked notes of memorable moments, emphasizing high quality ingredients in the fragrances in a soy wax blend. This resulted in candles that consist of clean ingredients, a vegan formula, and is entirely cruelty-free.
It is the personification of the glass blowers' spirit, the heart of Grasse imprisoned in a bottle, and the narrative of two visionaries that sets Dreamour at the top of the candle market pedestal. Dreamour embodies the sophistication and savior-faire French perfumery as a luxury brand, while being a NYC based brand. Dreamour is currently stocked at Patron of the New in New York, along with other major designer luxury known brands. Rowe and Klotsman are currently expanding their production lines and will drop new fragrances and designs in early 2023. Don't expect anything ordinary with Dreamour, as they will continue to bring a unique perspective to the marketplace of home fragrances.
To find out more about Dreamour and their newest releases, you may visit the business's website dreamour.com or follow the company via its Instagram handle @dreamourshop.