Reputed beauty influencer Ami Desai shares her Thoughts on Motherhood and Entrepreneurship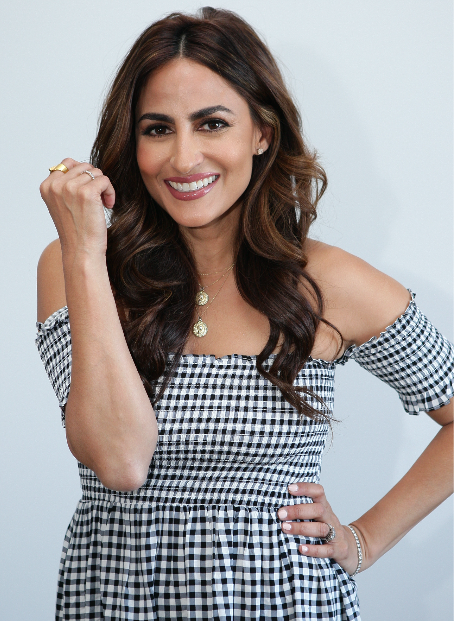 Many women think it would be too challenging to be both a mother and an entrepreneur. It feels like one of your roles will always be neglected. However, beauty influencer Ami Desai thinks more women need to be open to the possibility of finding fulfillment in both their work and family lives.
Desai has a history in Hollywood, working on shows like Lux Lifestyles on Wealth TV, Inside Edition, and #OWNshow on Oprah.com. However, she soon realized that working in the beauty industry was her true calling. She created a beauty business with a focus on South Asian women, who, for a long time, haven't had makeup artists who catered to them for special occasions. 
Now, she combines all of these worlds as an on-air beauty and lifestyle expert. You can often find Desai on Home & Family TV and KTLA 5 News. She loves getting the word out about beauty trends and the lifestyle brands she enjoys.
She's also created a brand as a modern mom influencer. Desai posts about her children frequently on her Instagram. There's an adorable video of her daughter putting on her makeup, and lots of sweet family portraits. Since she's pregnant with her third child, she's also been showcasing a lot of maternity wear, even including swimsuits.
"I try to bring together all of my areas of expertise to help moms learn how to juggle it all," Desai said. "I think you can be beautiful, have fun, love your kids, and still grow your business."
There are many ways that Desai organizes her life with kids. She and her husband have an extensive Google Calendar where they can keep track of appointments and dates. Her family also limits screen time so that they can spend time together as a family after dinners.
"One of the most important things you can do as a mother is regular self-care," Desai said. "It might not seem important, but you need to find ways to fill up your tank for your kids. That doesn't always mean spending every moment with them. If you don't have any energy because you haven't been kind to yourself, you won't have anything to give to them."
Desai acknowledges that being a mom and an entrepreneur is hard. However, she wants you to know that it's possible. If you want it enough, you can bring balance to all parts of your life and live the way you want.
Life At Home: How Families are Spending Their Time at Home Durning COVID-19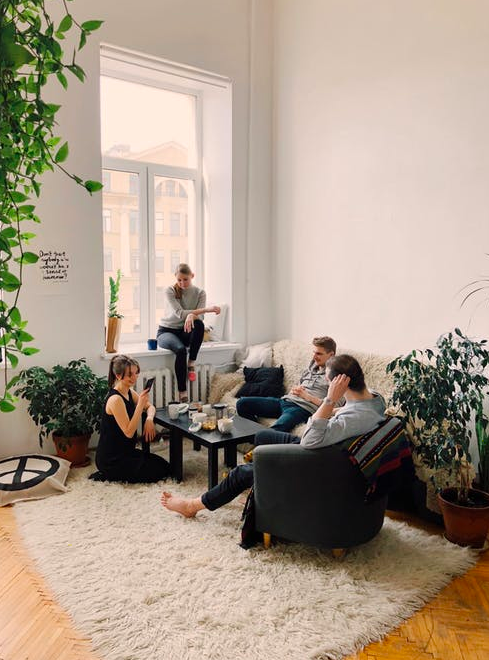 The outbreak of COVID-19 has sent shockwaves through everyone in the entire world. The virus tends to favor those with weakened immune systems but also thrives in healthy individuals as well. Because of its rapid spread, government officials have implemented city lockdowns to flatten the curve of the virus. And although the lockdown has forced people all over the world to stay at home, it has also made families get creative in how they spend their time at home.
You have to admit, this extended time at home might have been a little painful at first, but now that you've adjusted to home life for a few months now, it's really not that bad. In fact, according to axios.com, COVID-19 is reshaping family dynamics.
While families are cooped up together under one roof, they're, of course, going to bicker and moan, but history also tells us that when families endure hardships like what the coronavirus is putting families through, it helps families build strong connections.
Everyone, of course, has their own opinion on how coronavirus is impacting their family life, but there's certainly no denying the fact that it has forced families to find alternative ways to spend their time at home TOGETHER!
Because of the virus, it has forced people to do most things virtually that they would normally do in-person. Nonetheless, people are adjusting just fine and making the best of the situation… that's really all you can do if you think about it.
So how have you and your family been spending time together to make things fun? Here are some ways other families have been making the most of their time at home and having fun.
How Families are Spending Their Time at Home During Coronavirus
Cooking: Bringing Meals From Their Favorite Restaurants to Their Own Kitchen
With COVID-19 not only impacting families but businesses too, it has made the restaurant industry take a hard hit… All businesses, including restaurants, have been shut down in efforts to prevent the spread of the virus.
Because restaurants are closed, it's forcing families to blow the dust off of pots, pans, and skillets that they haven't used in ages. There are some restaurants that have been doing food deliveries but most times, it's your favorite restaurants that need a food delivery app of their own but they don't and that's why you have to recreate those meals on your own.
Places like hibachi grills, Mexican restaurants, and burger joints are all being recreated in the homes of families all over the world. An electric griddle is what has been saving the lives of families all over the world!
You can buy an electric griddle at most grocery stores or supermarkets for as little as $19.99. And for $19.99, you can sautee your vegetables just like you see at hibachi restaurants. You can make grilled burgers that taste just like the ones at your favorite diner; And let's not forget about breakfast… With a griddle, you can make a big batch of pancakes for the whole family in less than 10 minutes!
Patio Installation: Keeping the Fun Going From Indoors to Outdoors
Remember how you've been saying that you want to have a patio deck installed but never got around to it? Well, there's no better time than now to have this particular home renovation project done. You just need to find the right contractor to install it for you. If you need a patio contractor in Kansas City, you have a wide selection of reputable and trustworthy companies to choose from.
By having a patio installed, you have the ability to fully enjoy your outdoor space whether you want to have a barbecue or simply enjoy the warm weather and pretend you're on a beach. The biggest perk with a patio, especially during the coronavirus outbreak, is that it gives your family a change in scenery… Even though you're still at home, you're at least outside, and that's something.
Tik Tok Challenges: Seeing Who's the Better Dancer of the Family
Tik Tok has taken the world by storm during these challenging times and it has been a reliable source of entertainment for all ages. You see everything from grandparents doing the "Savage Challenge" to frontline nurses doing the "Flip the Switch Challenge."
Because we're in trying times and are seeing every day how COVID-19 is taking the lives of those we love on a daily basis, it's sometimes a refreshing mental break from the sadness of life as we know it. Whether you decide to make TIK Tok videos with your pet or with your kids, take the time out to do it…
It might be silly to you but once you get the swing of how it works, you'll look up and realize your family is having a great time together just being silly, and for that, coronavirus has brought a silver lining for lots of families.