Restaurant Owner Savorwynwood – Dozzy Ross Talks About Gaining Trust With Customers During The Pandemic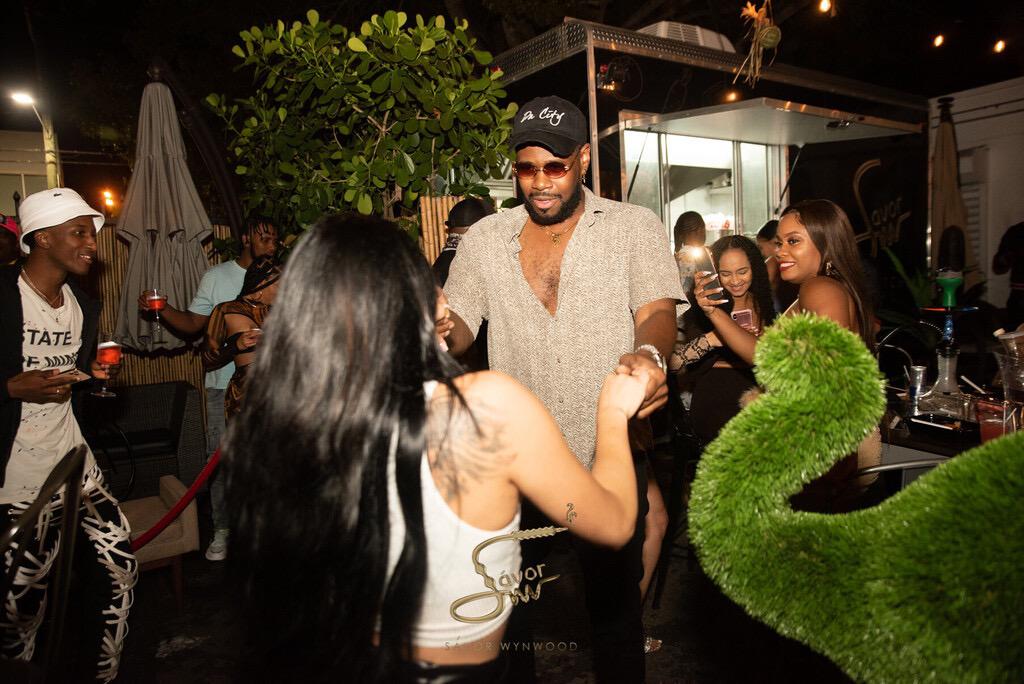 Dozzy Ross Brings Miami Based Savorwynwood To The Restaurant Industry During The Pandemic
At the height of the increasing pandemic and lockdown, it is almost mandatory for all food cafes and restaurants to show their contribution to the safety of the food they provide to the customers. Even the preferences have shifted dramatically from the usual priorities of taste and convenience to health and safety. Now that the industry is blooming again slowly— Businesses have made it a point to make the customers feel safe,and increase standards for sanitation with the perception of "zero risk."
Dozzy Ross, the man behind the Miami based restaurant Savorwynwood shares some ways you could build trust with your customers in these tough times!
Make The PR Game Strong
In these skeptical times, it is highly essential to spread the word about your restaurant business and how one can communicate that through social media platforms. Explaining the news with promotional videos and interviews for hygiene measures and precautions will bring a tremendous positive impact and instills great trust in the public. Public messaging and communication are at the heart of everything—all the changes, and improvements make the food and dining experience will make it more comfortable for the customers in these times.
QR Codes
Reduce physical contact between the staff and customers. Opt for more technology based  inventions to keep the day going. This will limit the interactions and also help customers transact the order amount digitally. Make the customer realise that your restaurant has innovated to meet customer needs based on the current times. When the customer notices that the restaurant has innovated to ensure contactless delivery to their table, it makes them feel more comfortable and establishes trust.
Adopting Delivery Service
With social distancing being the first and foremost norm, adopt strategies where the customers don't have to step into your restaurant anymore. Exclusively-dine-in restaurants should also now partner-up with food aggregators or start their own delivery service in reaching out to those people and deliver the food at their homes. Shifting to this type of service could also give you space to innovate and customize menus specifically dedicated to deliveries (more transport-friendly).
Contactless Delivery
Contactless delivery is a leading novel technique being embraced by all the global delivery partners globally. This solves one of the most important and main concerns for a customer in the delivery process. This helps with avoidable contact with the delivery-boy either for picking up the food package or for the payment.
Dozzy shares his story of inspiration with the budding millennials, 'Stay focused. The fewer people you have around you, the better it is most of the time. Be Family oriented. Family is what drives me, you and most of us – to stay inspired. We're raising kings. The goal is to generate generational wealth.' To know more about Dozzy Ross's entrepreneurial journey and his Afro-Caribbean cuisine based restaurant 'Savorwynwood', check out Savorwynwood's Instagram.
Vanex Group's Superior Exchange Rates Surpass Traditional Banks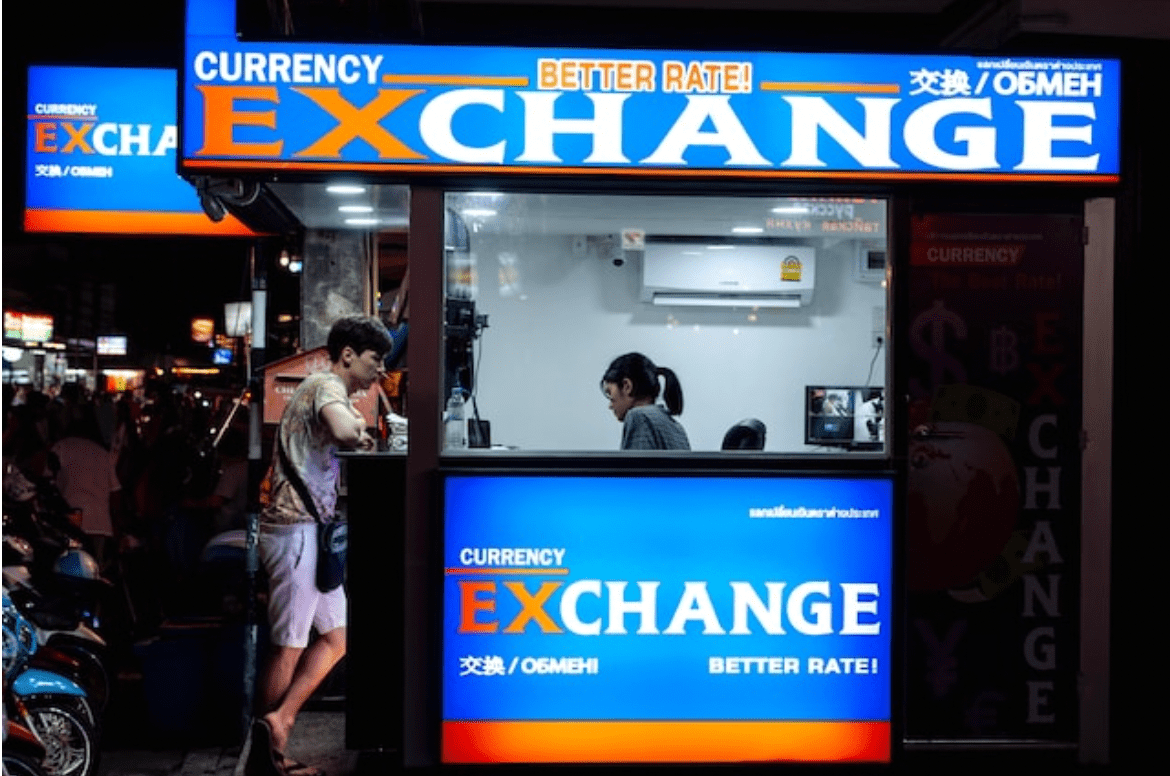 Acquiring the highest possible rates for foreign exchange is a top priority for both people and organizations. Traditional banks are no longer the only choice for currency conversion as the financial landscape changes. Enter Vanex Group, a pioneer in the money service sector that offers exchange rates that surpass traditional banks and many services that have revolutionized the industry.
Vanex Group has quickly become the go-to option for individuals looking for the best exchange rates thanks to its track record and dedication to customer satisfaction. Vanex Group, Western Canada's top private foreign exchange firm, has challenged the status quo by providing better ways to exchange currencies than the conventional banking route.
Traditional banks sometimes burden customers with unfavorable rates and hidden fees, but Vanex Group stands out for its dedication to openness. Every financial transaction is a step toward maximizing value thanks to the company's favorable and competitive exchange rates, well-known for saving clients thousands of dollars annually. Individuals and companies may feel secure knowing their hard-earned money is being exchanged at rates that put their financial well-being first by choosing Vanex Group.
The proficiency of Vanex Group in the foreign exchange market is the foundation for its commitment to offering better rates. The organization navigates the complexities of conversion rates to give customers a clear advantage. It is supported by a team of financial specialists with an in-depth understanding of international currencies. By ensuring that currency swaps are carried out at the most advantageous times, this economic prowess translates into real advantages for clients, further increasing the value of their transactions.
The variety of services offered by Vanex Group offers unmatched ease and competitive exchange rates. The organization makes it easy for people and businesses to conduct worldwide commerce by emphasizing rapid, secure, and safe money transfers. Vanex Group's customer-centric strategy guarantees that the procedure is quick, dependable, and stress-free, whether shipping money across continents or enabling currency transactions related to travel.
Vanex Group's dedication to innovation is another noteworthy aspect of its products and services. The company's user-friendly mobile application and internet platform give customers the power to track real-time pricing and start transactions whenever convenient. The way currency exchange is done has been revolutionized by this technological integration, which saves time and encourages a more knowledgeable and empowered clientele.
The commitment of Vanex Group to offering lower prices extends beyond specific customers. The organization advances its competitive advantages to corporate partners looking to maximize their international trade initiatives with wholesale currency solutions designed for businesses. Vanex Group helps to improve profit margins and facilitate strategic expansion by enabling firms to buy or sell significant volumes of foreign currency at wholesale prices.
In conclusion, Vanex Group's innovative strategy for offering exchange rates surpassing conventional banks is a game-changer for both consumers and companies. The business provides a more beneficial route for currency exchange by adhering to transparency standards, having a thorough understanding of finance, and using cutting-edge technology, ensuring each transaction is a step toward financial empowerment and success. Vanex Group is a leader in the field of foreign exchange for individuals looking to get the most out of their currency exchanges and optimize value.