Review Time: Does EngagementBoost.com Work? Let's Find Out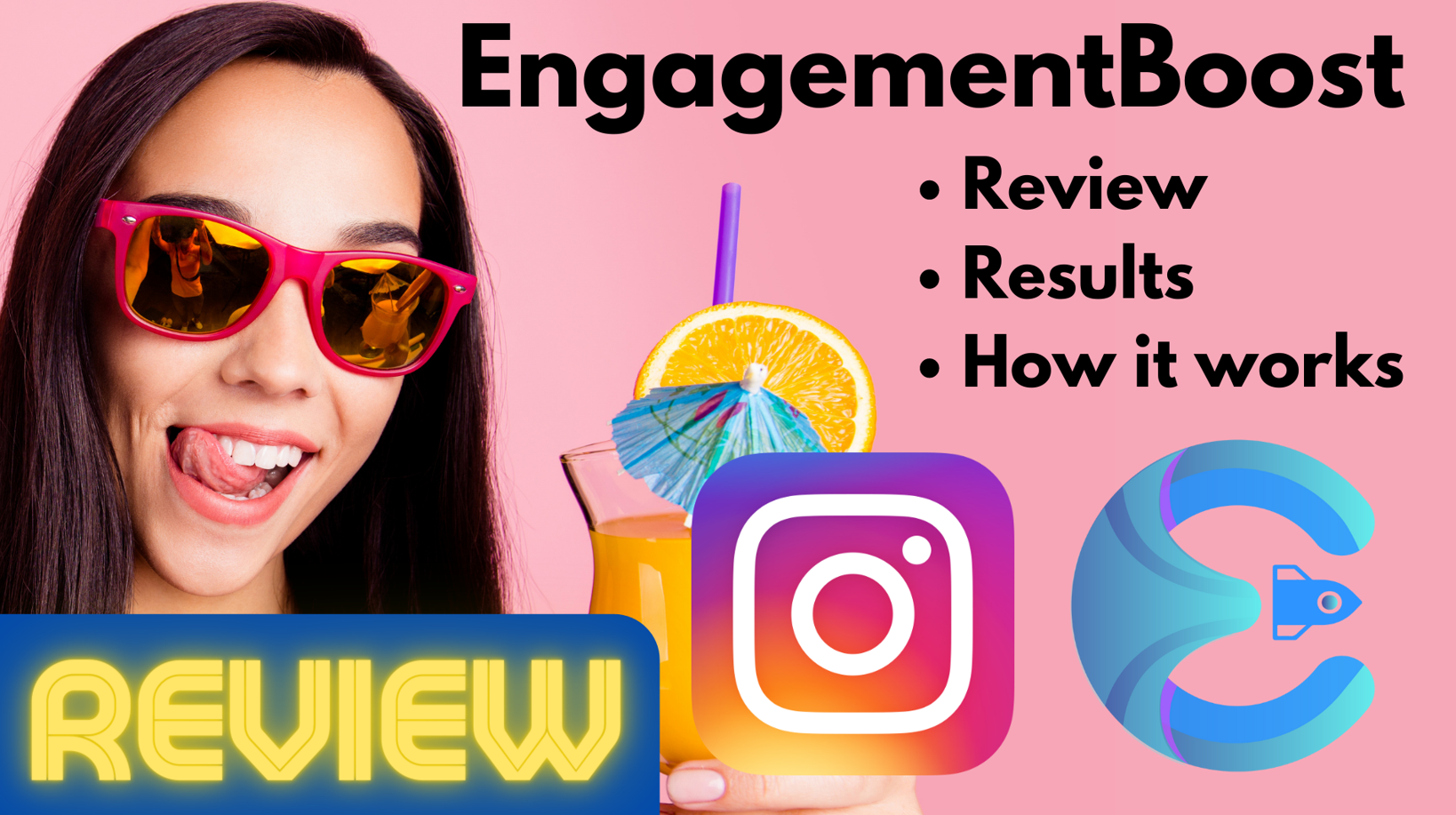 Engagement Boost is a company that helps grow Instagram accounts with real followers and builds an active online presence over time. 
Growing an Instagram account has never been more important. It enables you to reach a large number of people, engage with people with similar interests as well as advertise your business. The larger the following the more successful your goals are. With a lot of competition from both large and small brands, It has become increasingly difficult to grow a large following manually thus people have begun turning to third-party companies to help them grow their Instagram following.
Most of these companies are scams. Instagram growth companies come and go, their software stops working, they run their client's accounts with fake followers and bots, fail to do adequate consulting on clients' needs and desires for their accounts, and fail to deliver on their promises. It is therefore important to carefully narrow down which companies are scams and which are legit.
When choosing a growth solution for your Instagram account, it is important to choose a team that you can trust, a team that does its research and knows exactly how to cater to your needs. A company that cares and can deliver the best results while keeping your account safe from fake followers and bots. 
What Is Engagement Boost?
Engagement Boost is one of the only working Instagram growth solutions that help grow Instagram accounts anywhere from 1,000-10,000 real and targeted followers every month. Engagement Boost helps clients grow likes, followers, and comments organically without the use of bots and fake followers. 
Engagement Boost helps connect clients with people in the same location or who are interested in the same things i.e. books, health products, lifestyle, politics, and beauty products, etc. this can be a great way to find a community of people who are interested in the same things you are or a market for your business. 
How It Works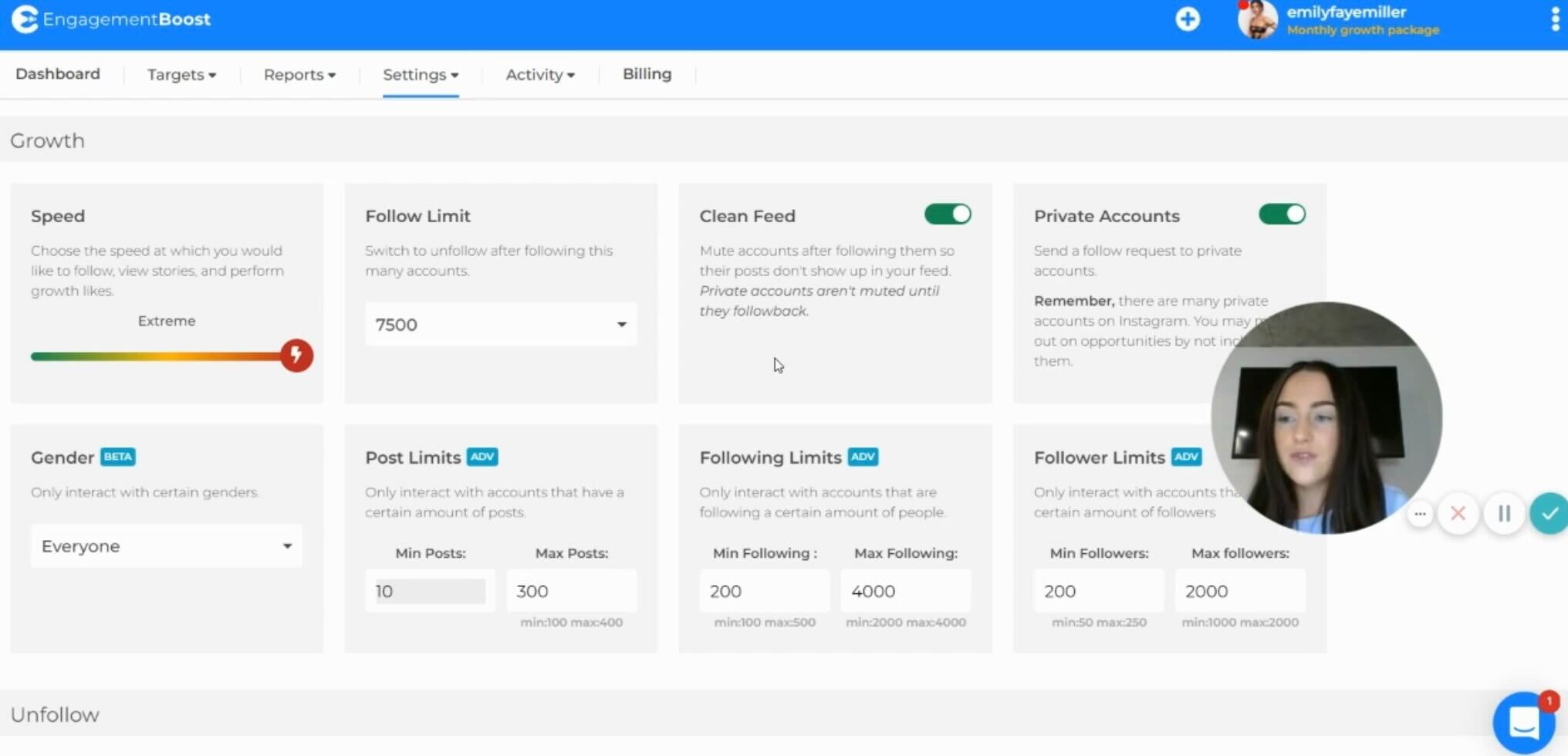 Engagement Boost connects the user to other Instagram users who are interested in their kind of content and engages them automatically drawing their attention to the user's account boosting their followers, likes, views, and comments.
It works by automatically engaging with other Instagram users in a particular location or niche that the user selects.
Step 1: Select your target audience. The client selects target users by interest, specific locations, and similar accounts. The client also whitelists and blacklists certain users to ensure privacy and protection of their account information.
Step 2: The engagement app engages you with potential followers. The client has control of engagement settings and engages with 100 percent guaranteed real followers, no bots, or fake followers. These are targeted fans that are guaranteed to engage back. 
Step 3: 24/7 growth with analytics and tracking. The client receives detailed monthly reports on their progress, results improve each month by the use of a quick learning AI and the client has to make new targets for the new month based on the reports.
What Makes It Different?
Engagement Boost prides itself in being an honest company run by real people that you can speak to and connect with on social media. 
Engagement Boost does not use fake engagement, automation, or bots. Engagement Boost helps clients grow their Instagram accounts by hand and helps them get real engagement with real people. 
Why You Should Choose Engagement Boost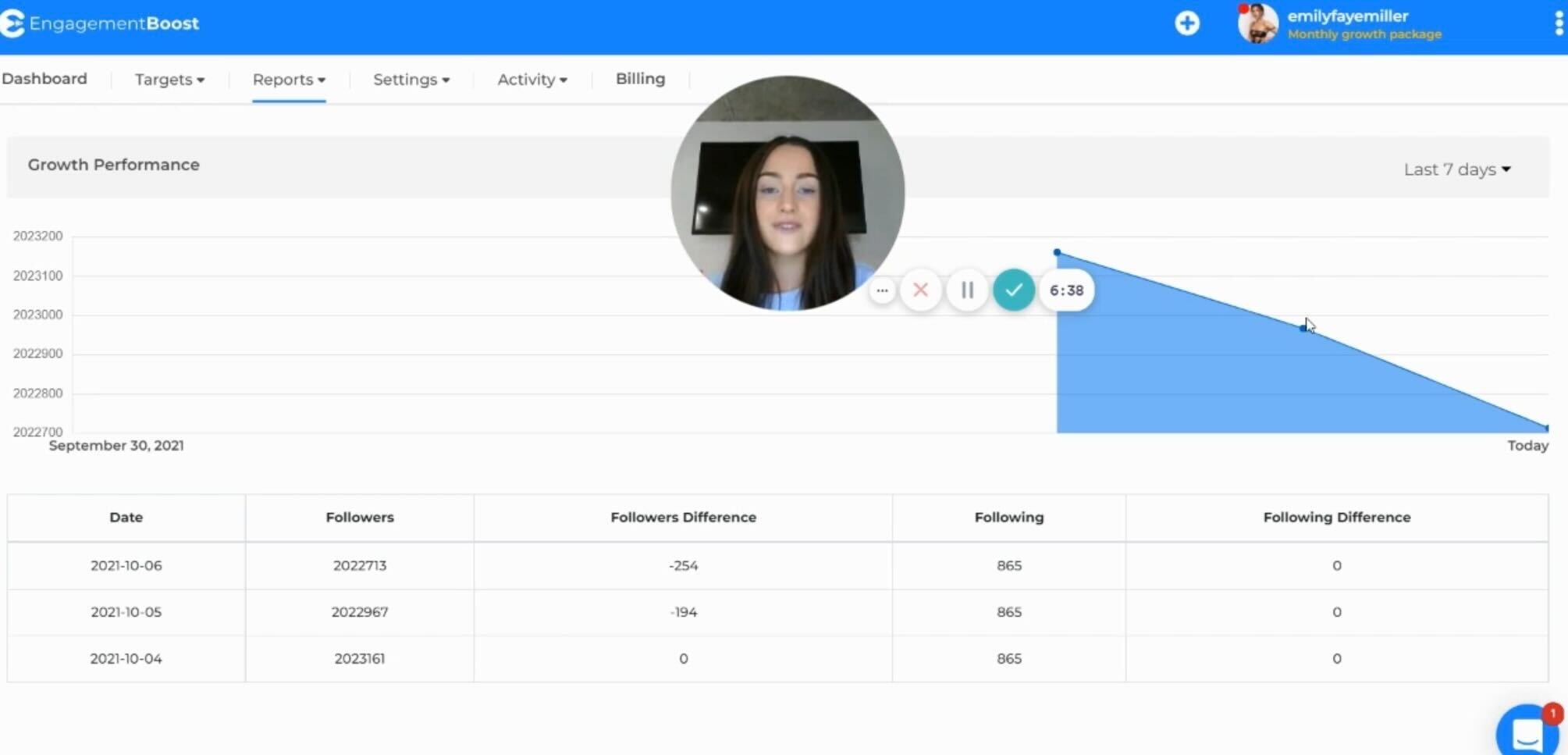 Engagement Boost is a personal growth assistant that helps you grow a strong online presence and connects you to real people on Instagram. It enables you to engage constantly with your many followers even as you gain more, giving you that personal touch with your many followers online. 
Every experience is personalized and a significant amount of effort is put into your success. Although Engagement Boost has tens of thousands of clients, every client has a team that helps them achieve their goals. They offer personalized services as they understand every client is different and has different goals.
Engagement Boost provides you with constant support and updates. Engagement Boost understands that maintaining a strong online presence and keeping track of your progress can be a lot of work thus providing you with the assistance you need as well as updates on what you have done and what needs to be done to achieve your goals. 
Engagement Boost provides you with detailed reports every month so you can track your progress and adjust your target and goals for the following month to make sure that you are always improving.
Engagement Boost is trusted by thousands of Instagram users all over America and Australia. It is essential for anyone wanting to grow a strong online presence and get real likes, followers, and comments from real people.
Website: https://www.engagementboost.com/?fbclid=IwAR0f6mF9f8vz9ECB6pLm_U4xnWX3cIGR3_E1obi7Zlc11j4mWNscKUXUlgY 
What to Consider Before Buying a Compact Tractor for Your Country Property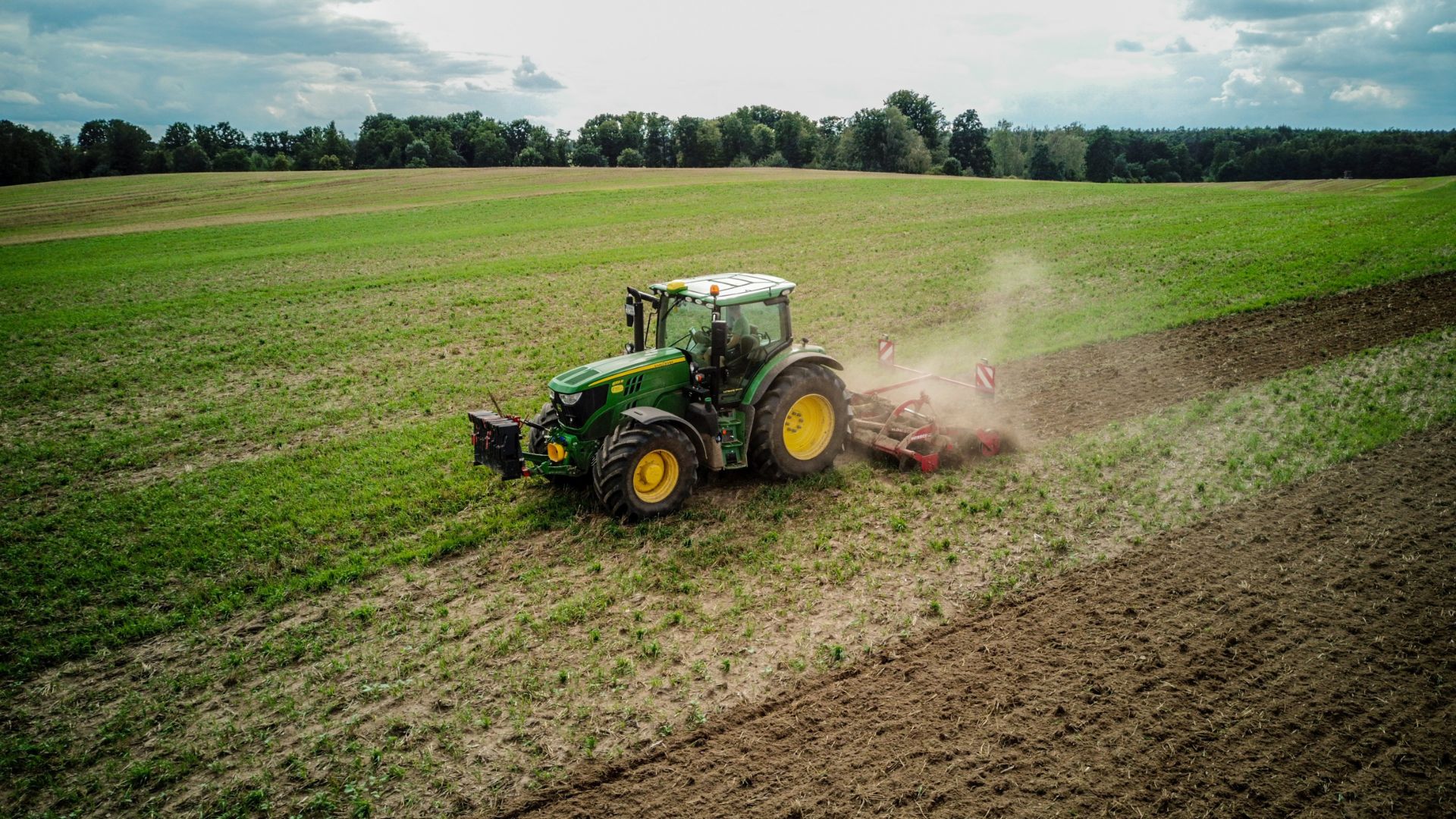 While some people dream of buying a home in a city or suburb, others dream of purchasing a home on a rural lot with acreage, a drilled well, and fruit trees. 
Rural living isn't everyone's cup of tea, but there are some advantages to packing up and moving to the country. The air is cleaner, wildlife is abundant, and the population density is low. But leaving the conveniences of the cities or suburbs for a rural homestead means you'll have a lot more on your daily to-do list than you ever thought possible.
One piece of equipment you'll want is a tractor. A compact or sub-compact tractor will meet the needs of most landowners. Whether for mowing the lawn, tilling the garden, moving logs, or doing other things, a tractor can be a godsend when you relocate to the country.
Consider your use cases for a tractor to get the right one. While budgeting is vital, opt for quality over saving a few bucks. The right equipment will serve you and yours well for many years. Remember to buy from a tractor dealer selling top brands to get the product and service you need.
When looking for the right tractor for your homestead, here are some things to consider.
Horsepower
Horsepower is one of the things to consider before buying a tractor. When you visit a tractor dealership, tell the salesperson your use cases for a tractor. They'll be able to recommend the horsepower range you need for a suitable compact or sub-compact tractor. Horsepower can go from the 20s to the 50s for a compact tractor or in the mid-20s for a sub-compact tractor. It doesn't hurt to get more horsepower than you need now to meet potential future needs. 
You'll also want to look at power take-off (PTO) horsepower. PTO horsepower describes the amount of power available to operate the tractor's implements and attachments, while the engine horsepower describes the power the engine produces. You'll want enough PTO horsepower to operate a tiller, snowblower, log splitter, or other attachments and implements.
Consider Implements and Attachments
While tractors are helpful, attachments and implements can make them more useful. Box blades, loaders, pellet forks, backhoes, plows, snowblowers, and rototillers are worth considering. 
Without the correct implements and attachments, country living can be a chore. Before buying a tractor, ensure it can operate the attachments and implements.
Consider the Size of the Property and Terrain
Consider the size of your property and the landscape conditions before buying a tractor. For instance, if you need to mow 10 acres, get a tractor with enough horsepower to keep up with your mowing needs. Getting the right compact or sub-compact tractor will allow you to use the implements and attachments required on your land.
Consider the Tires
Another consideration is the type of tires you put on your tractor. You'll want appropriate tires whether you have a hilly, rocky, or flat terrain. The salespeople at whatever tractor dealership you patronize will be able to get you the right tires for your land. If you live in an area that gets a lot of snow in the winter, you might want to invest in multiple sets of tires.
Living in the country is an adventure unto itself. But chances are you won't look back after taking the leap and leaving the city or the suburb behind. You shouldn't, however, overlook the importance of getting the right equipment for your homestead. You won't regret getting a tractor. But you should know what to look for in a tractor to get the right one for your rural property.