JAXXON is the Most Trusted Brand in Men's Jewelry Today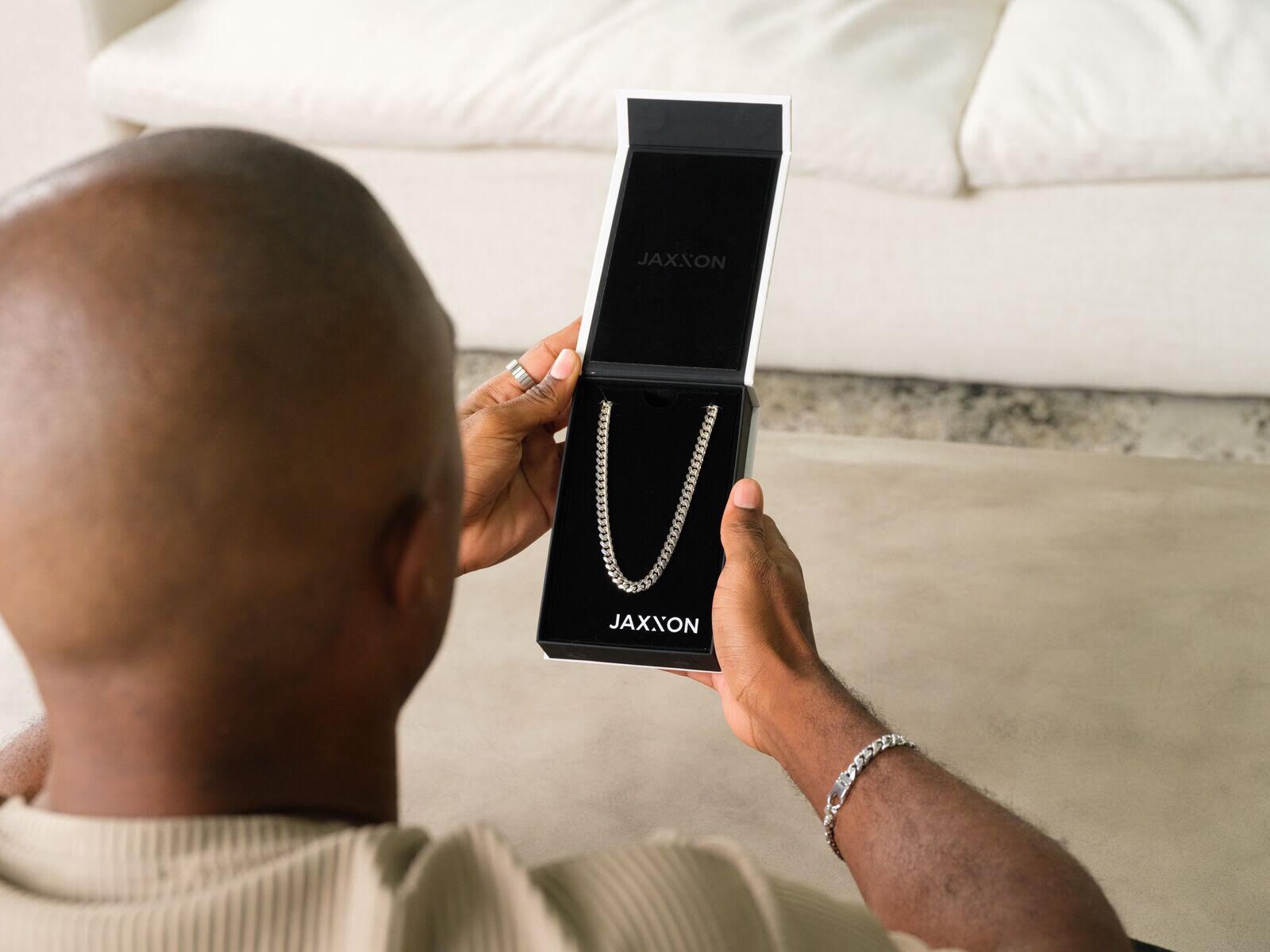 The men's chain market is saturated with imitators and low-quality brands that don't deliver the style, durability, and elegance that men are looking for in high-quality chains. Buying online is even more difficult because it can be challenging to find a brand you can really trust.
JAXXON is one brand that provides high-quality chains made with the finest materials and top-level craftsmanship. Their line of men's chains, rings, and more reliably delivers consistent quality that men everywhere can count on.
How Do I Know I Can Trust JAXXON?
You very well might have been stung trying to find decent men's jewelry at a good price online before, but that isn't going to happen with JAXXON. They have an incredibly strict commitment to quality, which means every one of their customers gets the very best.
You don't have to take that on faith either. When buying many chains online, especially through major online marketplaces, you don't know who you're buying from. With JAXXON, you're buying from a company with a rock-solid reputation.
Stylish JAXXON chains and other accessories have already found their way to tens of thousands of satisfied customers, with over 15,000 5-star reviews for their fine products.
There's no need to be concerned about doing business with some unknown entity when you buy JAXXON chains. They handle their business out in the open. Founders Josh Deemer and Josh Pierce, who has also created several other brands, set out to make a brand of men's jewelry that you could trust to buy online, and that line is JAXXON.
Nothing But the Highest Quality
When it comes to men's jewelry, quality is the most important point. JAXXON delivers exceptional quality materials, craftsmanship, and design. The line is sure to have something for everyone with its wide variety of chains, rings, pendants, and bracelets.
Unlike other brands you can find online, all of the pieces found at JAXXON are made in Italy, considered the jewelry capital of Europe. Each piece contains nothing but the finest materials, and you always know what you're getting.
The line includes many chains available in solid 14k gold, providing both the height of style and exceptional durability and longevity. Other options include durable triple gold-coated 925 silver. For the silver look, the line includes 925 silver chains coated with rhodium, a precious metal that provides protection while maintaining the distinct color and brightness of silver.
Not only are the craftsmanship and materials of the highest quality, but the designs of the various pieces are great too. There's a wide range, with most offering a subtle elegance with simple and classic designs. Chains are available in many varieties, as are their unique rings.
The Gold Standard for Men's Chains Online
Overall, JAXXON delivers exactly what you should be looking for when shopping for men's jewelry online. They have quality products made with the finest materials and to precise specifications thanks to reliable Italian manufacturing. They have a well-established reputation, so you know you can trust them. Finally, they have one of the finest lines of men's chains available online today at affordable prices.
Triple Net Properties: how to invest in them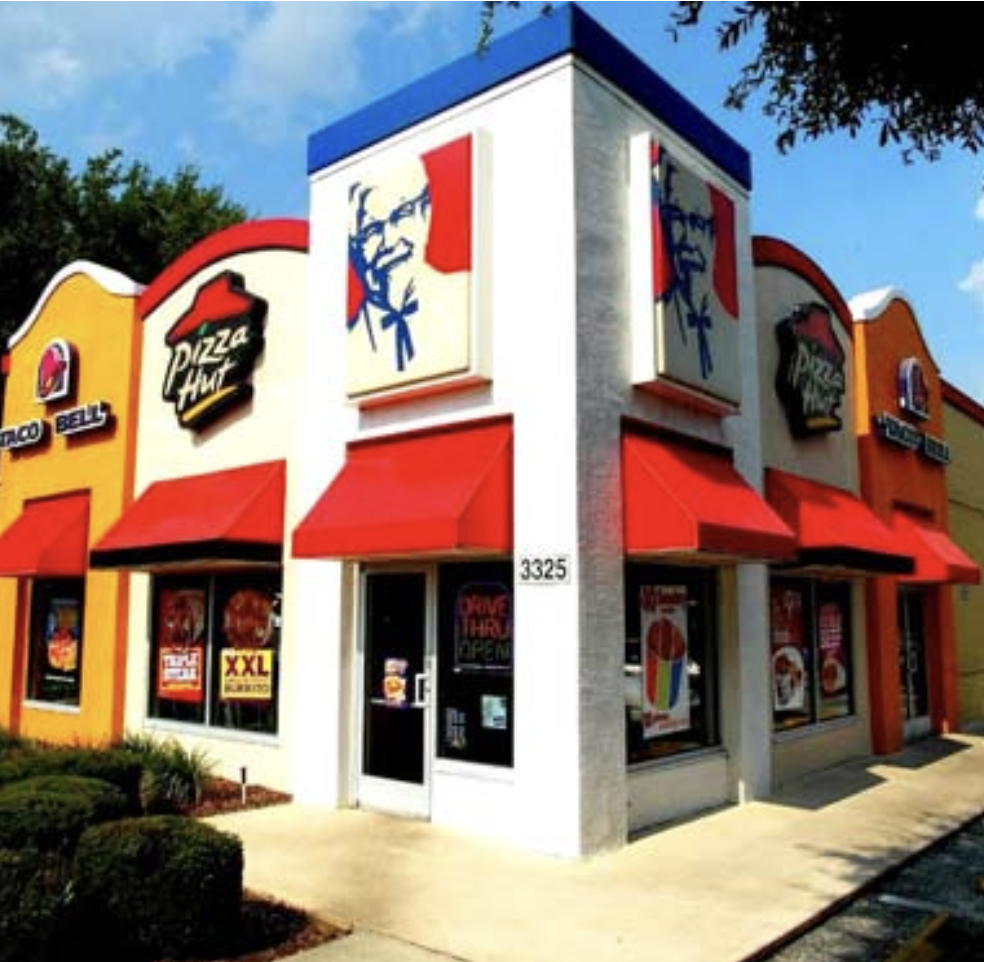 In today's market, there are a number of different investment opportunities available to investors. One option that is growing in popularity is triple net properties. What are triple net properties, and how to invest in them? This article will cover the basics of triple net properties and provide an overview of them. 
triple net properties for sale are commercial real estate investments where the tenant, or lessee, pays all property-related expenses including property taxes, insurance, and maintenance. This can be an attractive investment for investors because it typically results in lower operating costs and more predictable cash flow. However, there are also some risks associated with this type of investment, so it's important to understand the pros and cons before making a decision.
Reasons to invest in triple net properties
There are many reasons to invest in them. For one, they tend to be very stable and reliable investments. The tenants are typically well-established businesses with long-term leases, so there is little risk of vacancy or default. Additionally, because the tenants are responsible for all operating expenses, investors can enjoy relatively high cash flow and low maintenance costs.
Of course, like any investment, there are some risks to consider before investing in triple net properties. For example, if a tenant goes out of business or defaults on their lease, the investor may be responsible for paying the remaining rent. Additionally, because triple net leases often have high initial costs (such as build-out expenses), investors need to be sure that they are getting a good deal on the property in order to make a profit.
If you're looking for a solid investment that will provide you with consistent income, triple net lease for sale may be the right choice for you. This type of investment can provide a predictable and reliable stream of income, making it an attractive option for many investors.
Things to consider when deciding to invest in them
There are a few things to keep in mind when you're considering investing in triple net lease properties for sale. First, you'll need to find a good location for your property. The location should be in an area with high demand and low vacancy rates. Second, you'll need to negotiate a favorable lease with the tenant. The lease should be for a long term, and it should include provisions that protect your investment. Finally, you'll need to carefully manage the property to ensure that it remains profitable.
If you're looking for an investment that will provide you with a steady income stream, triple net properties may be the right choice for you. With proper management, these properties can be a sound investment that will provide you with years of consistent income.
Find out if triple net properties are right for you
If you're thinking about investing in a triple net property, it's important to do your research and make sure it's the right fit for you. Here are a few things to consider:
1. What is your investment goal?
Are you looking for income, appreciation, or both? Triple net properties can provide stability and cash flow, but may not appreciate as quickly as other types of investments.
2. What is your risk tolerance?
Triple net leases are generally considered to be lower-risk than other types of commercial real estate, but there is still some risk involved. Make sure you understand the risks before investing.
3. What are the expenses associated with the property?
Be sure to understand all of the costs associated with the property, such as insurance, taxes, and common area maintenance fees.
4. What is the quality of the tenant?
The quality of the tenant is important in any investment, but it's especially important with a triple net lease. Make sure you understand the tenant's financials and creditworthiness before investing.
5. What is the term of the lease?
Be sure to understand the length of the lease and any options for renewals. You'll want to make sure the tenant is committed to the property for the long term.
Once you've considered these factors, you'll be able to decide if a triple net property is the right investment for you.