Rodney Waits Holds Impact Above Income
Value. It has a different meaning for everyone, and each person's perspective on value is what defines their goals. While one person will spend every spare second chasing dollars and cents, the next would feel more gratified by appreciation than money. Others would even give away huge amounts of money to obtain something else that they hold to a higher level of importance, such as an old baseball card, or an exhilarating experience. Someone can determine what they value the most in their life by looking at what they are striving toward, and what they are willing to give up to get it. What is the goal? What is the "why?"
This difference in personal value is exactly what sets Rodney Waits apart from many others in the real estate market: his "why".
Rodney currently works with eXp Realty®, is based in Destin, Florida, and services much of the surrounding area. Although he is a very successful Realtor with several specialty certifications, his accomplishments were not on the top of his list of newsworthy achievements. The achievement that means the most to him, above even his awards and impressive sales volume, is simply that his team had helped over 50 families in 2021. His value is not that he and his team had more transactions than ever before and closed a record number of deals; they had been able to help over 50 families sell or find their dream home.
This is because Rodney Waits puts people and relationships at a higher value than money, and there is absolutely no doubt that this is why he is successful.
As a young, curious entrepreneur, Rodney loved working with people and found himself looking for opportunities to make a difference in the lives of others. His step-father, who worked for a builder in the area, had always wanted to run his own brokerage, and approached Rodney with the idea of trying to get it started. Rodney saw the opportunity, and took on the position part time. Diligently, he honed his skills as a Realtor and as a businessman, and immediately began to excel. It wasn't long before he had brought in enough business that he was able to help his step-father leave his job as a top salesman in new construction to run the family brokerage full time, as well as bring his mother into the brokerage. For five years, this family-owned and operated brokerage expanded, up to the point that all involved knew that a change had to be made. With the brokerage well established and in good hands, Rodney took another step on his journey by joining eXp Realty® in 2021.
eXp Realty® is one of the fastest growing brokerages in North America, with business in real estate all over the world. The opportunity for continued growth gave Rodney the options he needed to meet his full potential. Within one year, Rodney has already achieved ICON status, an award within the company that speaks to the dedication and commitment of a Realtor who is a prime example of the company's core values.
Although Rodney has been able to exemplify the company's core values, the true impact he has achieved has come from his own personal drive of what is true value. All clients that go through him find that he fully commits to meeting their needs. Whether he must show three homes or 50, he is happy to do it. Unless his client is happy, he is not. He truly enjoys guiding people through the life changing process of finding or selling a home.
It's not just the clients that have learned first hand of Rodney's selflessness. Rodney has been slowly building a team of other Realtors who share his vision! The agents fortunate enough to find themselves under his leadership have also received an exceptional amount of care and consideration. Rodney says, "I currently have the goal of teaching all that I know, and sharing everything I achieve with my team, because I want to see them more successful than they could ever imagine."
His desire is to create and inspire a group of Realtors that will be long lasting, not only for himself, but so they can also make an impact on more families, assisting more people in the long term. "My goal is helping people. My passion is making a difference in peoples' lives. Real estate is my avenue."
Rodney doesn't only work toward this goal through real estate, though. He has also found other ways that he can inspire positive change in others. Aside from being active in his church and community, Rodney hosts a live, weekly radio talk show through the popular Florida Man Radio program. His weekly show is then turned into a podcast called Making An Impact that listeners can tune into on their own schedule and share with others. The focus of the entire program is to inspire, encourage, and empower people to reach their full potential.
Attributing to his own sense of value once again, Rodney has a different goal than most other show hosts. Rather than shoot for a mass of listeners and turn himself into a household name, he subscribes to a different creed: "Impact is greater than influence." Rodney would rather provide one person with a lasting and meaningful impression than check a box on an arbitrary list with unaffected listeners. This is a testament to how he lives his life and conducts his business daily, and why people turn to Rodney when making some of the biggest decisions of their lives.
"How am I going to impact somebody's life?" he says. "I'm not going to do something for financial gain… I'm really just working to make a difference. If I can just help one person see that they can change their whole life with one decision, that would be me doing a job well done."
In short, the thing that Rodney values the most… the opportunity to help other people obtain what they value the most. This is what makes him such a prolific businessman, and why his clients and team alike are not only satisfied with his leadership and care, but look forward to coming back for more.
Outsourcing Front-End Development Services: Insider's Guide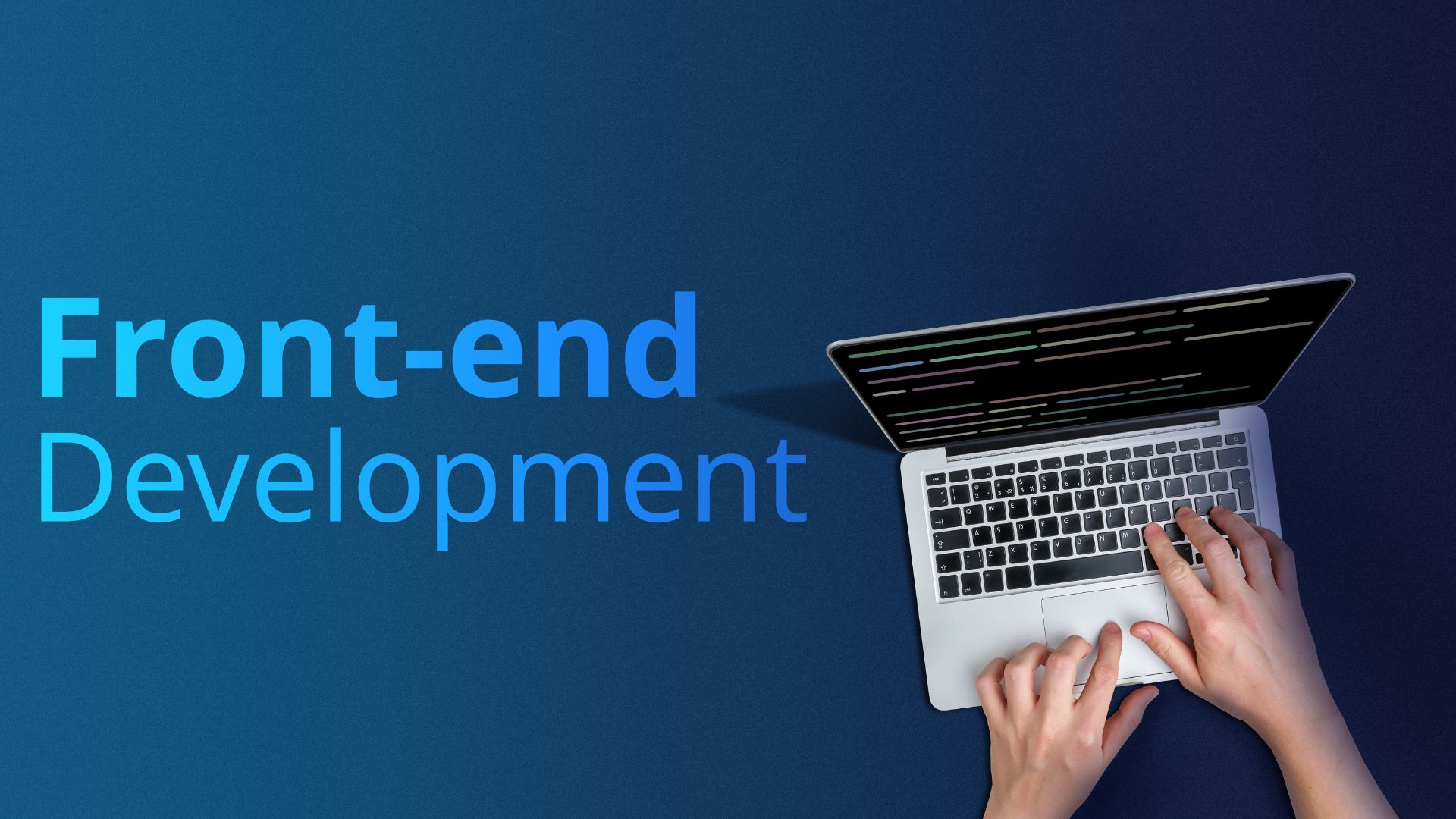 Outsourcing front-end development services has become increasingly popular in recent years as companies look to access specialized skills and expertise, and save on labor costs. According to the Global Outsourcing Survey made by Deloitte, the top reasons for outsourcing front-end development are to access specialized skills (57%), cost savings (50%), and to free up internal resources (49%).
This article will cover some frequently asked questions (FAQs) in a Q&A way to help you make an informed decision when considering outsourcing front-end development services. We'll address concerns such as how to find the right vendor, how to communicate effectively, and how to manage the project to ensure success. By the end of this article, you'll have a better understanding of the considerations and best practices for outsourcing front-end development services.
What is front-end development?
Front-end development, or client-side development, refers to designing and implementing a website's or application's user interface (UI). It involves creating the layout, visual design, and interactive features that users interact with when they visit a website or use an app.
Front-end developers use a variety of programming languages and technologies to build the UI, including HTML, CSS, and JavaScript. They also need to have a strong understanding of user experience (UX) design principles and be able to create visually appealing and intuitive interfaces that meet the needs of the target audience.
Front-end development plays a crucial role in the user experience of a website or application, and it's an essential part of any digital product. The work of a front-end developer often intersects with that of a UX designer and a back-end developer.
Why should I consider outsourcing front-end development services?
As mentioned in the intro, there are several reasons why outsourcing front-end development services may be an excellent option for your company. One of the main reasons is cost savings. Outsourcing is often more cost-effective than hiring in-house developers, especially if you only need front-end development services for a specific project. 
Also, a company can benefit from a vendor's specialized skills and experience and the ability to scale its development resources as needed. This can be especially useful for companies with fluctuating project demands or in need to quickly ramp up or down their development efforts.  
In addition, outsourcing front-end development can allow a company to focus on its core competencies and improve the overall quality of the product, as well as save time by delegating the development work to a vendor. 
How do I find the right front-end development company to work with?
Finding the right front-end development company to work with is crucial for a successful project. Start by defining your project goals, timelines, and budget, and research potential vendors with experience in the technologies and frameworks relevant to your project. 
Review the company's portfolio and case studies to get a sense of their past work and the types of projects they have experience with. Glassdoor, Trustpilot, LinkedIn, GoodFirms or Clutch are some platforms to do this. Consider the company's culture and values. You can also request references and speak with past clients to get an idea of the company's track record and how well they handle challenges like yours. 
What should I consider when choosing a front-end development company?
There are several factors to consider when choosing a front-end development company. Technical skills and experience are crucial, as the company will be responsible for building and implementing the UI of your website or application. Check if the company has experience with the technologies and frameworks you need for your project.
Effective communication and collaboration are also essential. Verify that the vendor has a track record of working well with clients and can effectively communicate and collaborate with your team. Cultural fit is also important, as you will be working closely with the vendor for the duration of the project. It's a good idea to have a face-to-face or video call meeting to get a sense of the company's culture and see if it aligns with your own.
Finally, consider the company's pricing and business model. Make sure the company is transparent about its rates and fees and that they align with your budget. Also, consider whether the company offers flexible pricing options or packages that may be more suitable for your needs.
Once you've narrowed down your options, it's a good idea to request proposals from a few different vendors. This will allow you to compare and contrast their approaches and determine the best fit for your project. 
Bringing it all together
In summary, outsourcing front-end development services can be an easy, cost-effective, and efficient way to access specialized skills and expertise. By carefully considering factors such as technical skills, communication and collaboration abilities, cultural fit, pricing, and business model, you can find the right vendor to meet your needs and achieve success with your project.