Roshan Bhondekar becomes the new Consulting Associate Director for L'Hospitalet de Llobregat International Film Festival in Europe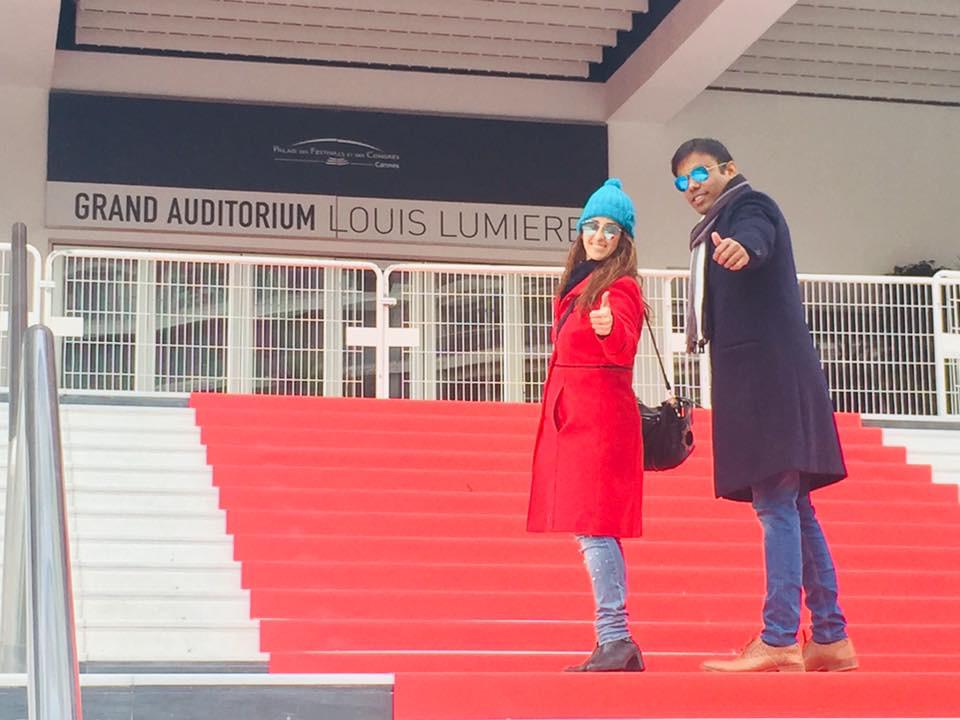 On 5th May 2020, renowned author Roshan Bhondekar officially gets appointed as a Consulting Associate Director for L'Hospitalet de Llobregat International Film Festival in Europe.
This esteemed announcement was made by the board members of the film festival and Darwin Reina (Festival Director) from Sweden, Europe.
Roshan Bhondekar's years of hard work and his global recognition has paid him off. The recent success of his short films titled 'The Shoes' & 'Hausla aur Raste' based on social issues is one of the reasons why Roshan has come so far and is witnessing immense appreciation globally.
L'Hospitalet de Llobregat International Film Festival is one of the most glamorous, rewarding and helpful festivals in Europe for emerging international artists and experienced creators to be a part of this great festival.
Talking about the same, Roshan Bhondekar, an Indian-born Spanish filmmaker, says, "There is ample opportunity to attend networking events, industry professional talk panels, workshops, guest speaker events, film premieres, financing talks, director Q&A's recorded, film screenings and to socialize with like-minded creatives from all walks of life. All of this is wrapped in 5 days showcasing films where our strong community supports any and every film, from first-time artists to seasoned creators. We are going to be a unique festival that provides a real platform for filmmakers to meet, network and do business during the festival days plus our glamorous gala night on 13th November 2020 at 19:00h.  We have the right people and skills in our professional team to make this happen. We can create a wave for your movie to be seen around Spain, Europe and beyond. It all starts here at L'Hospitalet de Llobregat International Film festival 1st Edition based in Barcelona, Spain".
The vision of the festival director, Darwin Reina is to give the best platform to rising filmmakers to showcase the films to a wider audience and well known experienced artist. Over the years, he gained a variety of professional experience – learning from each new production. As he got older, he took his craft more seriously and channelled it towards formal studies and moved towards acting in Films and TV shows. Darwin Reina moved to Barcelona-Spain at age 18, where he pursued his passion for theatre and the arts. Darwin also studied drama in London. Darwin started his Filmmaking Career 2010 and has now starred and performed in two viral short film hits. He later spent 2 years as a reporter. Darwin believes he has a lot to share with the film world.
Inboard of organizing committee of L'Hospitalet de Llobregat International Film Festival, Europe, Roshan Bhondekar being only an Indian-born Spanish, and rest other members are from Europe and America, board members named as Ajuntament de L'Hospitalet as Associate, Rubi Rios as Funder & Organizer, Toni Rovira as an Associate, Edyta Kwiatek as Marketing Manager, Uzoma Nwosu as Jury Member, Irene Bardallo Garrigós as Organizer, Assistant Director & Jury Member, Miriam Campos as Production Manager, Julio Moran Suarez as Jury Member, Arnau Salvador Baiges as Organizer & Jury Member, Steven Wilbur as Director Co-Organizer of Transport & Tours.
Roshan also shares, "would like to give the credit of this accomplishment to my father, Dilip Bhondekar and mother- Suta Bhondekar as they both have shown me the way of driving the life uniquely & achieving more".
Party Comedy Movies that are an absolute must-watch!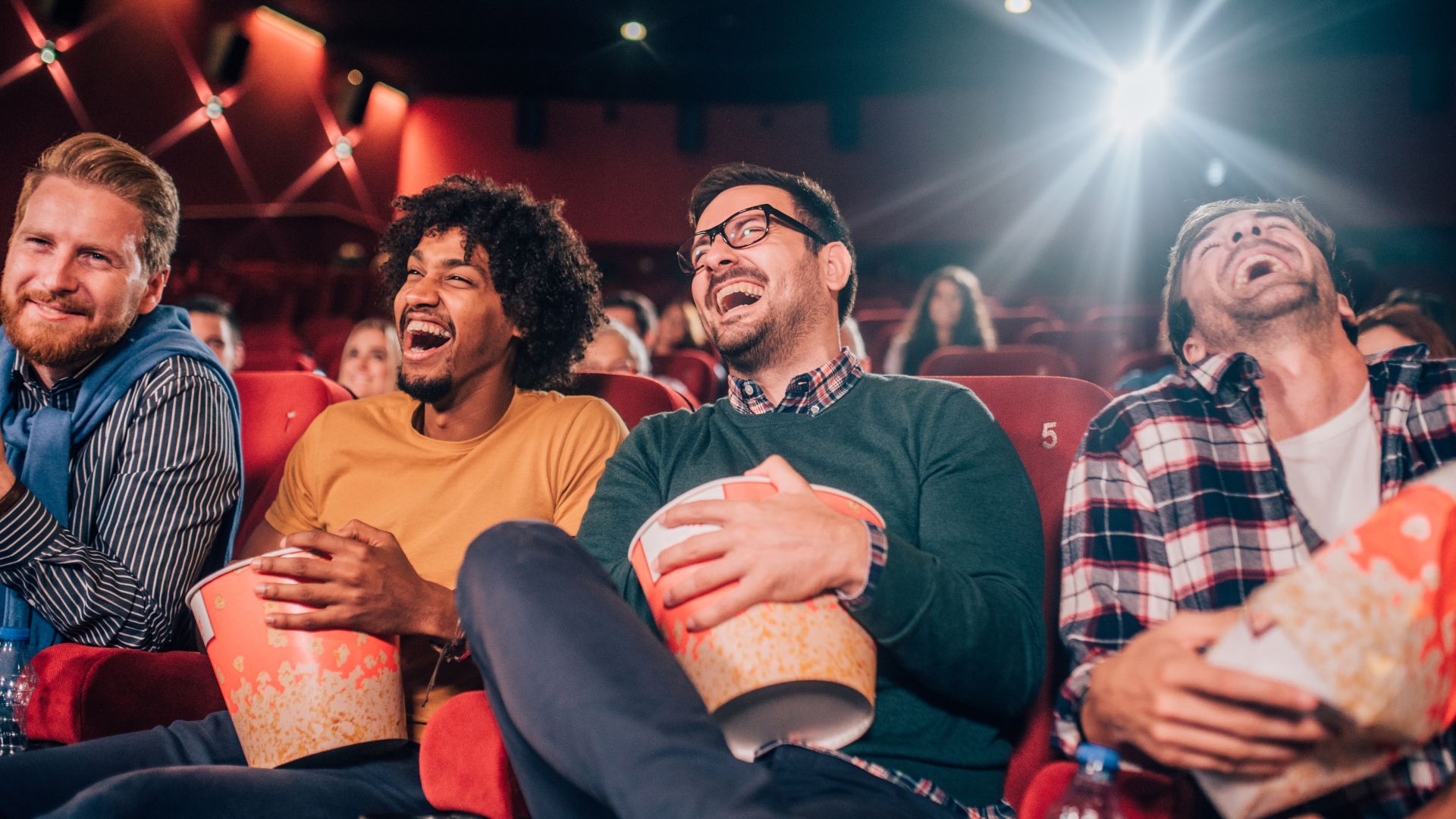 If you can't spend a weekend partying, why not dive into some movies that are centred around partying. Even better when humour is involved. Stay tuned as we jump into some party comedy movies that are not the ones to miss!  
The Hangover 
On a list revolving around party comedy movies, it's only right that we begin with the original movie of one of the most popular movie franchises we have seen to date. The first Hangover movie was the origin of The Hangover's success as it followed the storyline of four friends embarking on a trip to Sin City for Doug's bachelor party. However, when events take a turn for the worst and Doug appears to be missing, it's up to his brother-in-law, Alan, and two best friends Phil and Stu to find him. But, when retracing their steps, they are shocked at the events that unfolded the night before the disappearance! 
Neighbors 
When Mac and Kelly begin their life as new parents to their daughter Stella, they slowly convert to their new lifestyle and ditch their old partying habits. However, to throw a spanner in the works, they are greeted by new neighbours next door, which…also happens to be a college fraternity, and we all know what comes along with that! Partying, partying, and more partying. In an attempt to compromise and hopefully keep the large group of boys on their side, Mac and Kelly prove that they are cool parents. However, it's not long before the fraternity, which consists of Zac Efron and Dave Franco, begins to bend the rules causing a feud between the two parties. Highly entertaining and hilarious, this film is a must-watch!  
21 Jump Street 
When high school students, Jenko and Schmitt reunite after high school as members of the Police Academy, the pair are assigned a high school scheme to infiltrate the setting and find the origination of a new street drug on the scene. Becoming students to carry out the task, the duo, played hilariously by Jonah Hill and Channing Tatum, begin to start high school life again, and surprisingly, take completely alternative routes from their previous high school experience. Making friendships, building relationships, and partying with their fellow students along the way, there is never a dull moment in this fast-paced, action-packed comedy. Check it out today! 
Superbad 
Revolving entirely around the partying and alcohol scene, Superbad is one film that will always keep us laughing endlessly. Oh, and we think that may be something to do with the cast that includes Jonah Hill, Seth Rogen, Christopher Mintz-Plasse, Michael Cera, and Emma Stone, as well as many others! Hill and Cera star as two best friends, Seth and Evan who cause carnage at a typical high school house party. With cops who disobey the rules, drunk antics and a fake ID with the name "McLovin", this 2007 masterpiece is timeless. 
American Pie 
American Pie is certainly not a party comedy movie that will be loved by all. With crude and inappropriate scenes, this movie is nonetheless comedy gold. When a group of five divergent high school friends all attempt to lose their innocence before one another, the competition begins to get serious. With the senior prom as their task deadline date, each of them goes through severe embarrassment and public humiliation to complete the task at hand. Oh, and you don't even want to know where the name of the film originated from! Check out this fun, party-orientated film today, the cast will certainly not let you down that's for sure! 
We Are Your Friends 
Not only does this film have a hit playlist to go alongside the party comedy movie setting, but it also displays the struggles of being a beginner in the music industry. When Cole, a young college dropout, played by Zac Efron, makes his big break with DJ, James Reed, he finally gets somewhere with his career. However, after a few bust-ups including an intimate moment with Reed's girlfriend, played by Emily Ratajkowski, he returns to normality and his three best friends. To his surprise, they are all attempting to move on with their lives outside of the party lifestyle. Don't fret, the film does have a positive ending! 
Project X 
It would only be acceptable to end the list with one of the wildest on-screen parties we have ever seen, the famous, Project X. When high school friends, Thomas, Costa, and J.B plan to throw a party for Thomas' 17th birthday, they worry that the party will be a flop due to their unpopularity. However, it is, in fact, the complete opposite, and one of the craziest parties ever. Picture this, a flash Mercedes in a pool, surrounding trees and homes on fire, and someone in the oven, shall we say anymore? For a more intense watch, make sure to check out this film on a flat-screen, wall-mounted TV. You may even feel like you are there! Click here for TV wall mounting services.