Roshan Bhondekar becomes the new Consulting Associate Director for L'Hospitalet de Llobregat International Film Festival in Europe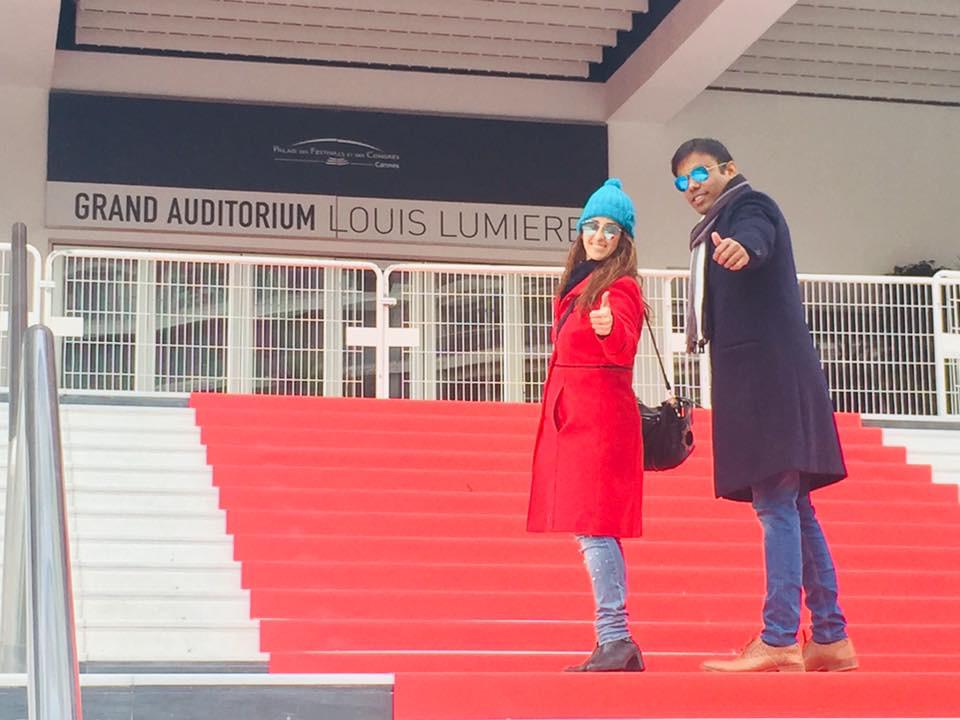 On 5th May 2020, renowned author Roshan Bhondekar officially gets appointed as a Consulting Associate Director for L'Hospitalet de Llobregat International Film Festival in Europe.
This esteemed announcement was made by the board members of the film festival and Darwin Reina (Festival Director) from Sweden, Europe.
Roshan Bhondekar's years of hard work and his global recognition has paid him off. The recent success of his short films titled 'The Shoes' & 'Hausla aur Raste' based on social issues is one of the reasons why Roshan has come so far and is witnessing immense appreciation globally.
L'Hospitalet de Llobregat International Film Festival is one of the most glamorous, rewarding and helpful festivals in Europe for emerging international artists and experienced creators to be a part of this great festival.
Talking about the same, Roshan Bhondekar, an Indian-born Spanish filmmaker, says, "There is ample opportunity to attend networking events, industry professional talk panels, workshops, guest speaker events, film premieres, financing talks, director Q&A's recorded, film screenings and to socialize with like-minded creatives from all walks of life. All of this is wrapped in 5 days showcasing films where our strong community supports any and every film, from first-time artists to seasoned creators. We are going to be a unique festival that provides a real platform for filmmakers to meet, network and do business during the festival days plus our glamorous gala night on 13th November 2020 at 19:00h.  We have the right people and skills in our professional team to make this happen. We can create a wave for your movie to be seen around Spain, Europe and beyond. It all starts here at L'Hospitalet de Llobregat International Film festival 1st Edition based in Barcelona, Spain".
The vision of the festival director, Darwin Reina is to give the best platform to rising filmmakers to showcase the films to a wider audience and well known experienced artist. Over the years, he gained a variety of professional experience – learning from each new production. As he got older, he took his craft more seriously and channelled it towards formal studies and moved towards acting in Films and TV shows. Darwin Reina moved to Barcelona-Spain at age 18, where he pursued his passion for theatre and the arts. Darwin also studied drama in London. Darwin started his Filmmaking Career 2010 and has now starred and performed in two viral short film hits. He later spent 2 years as a reporter. Darwin believes he has a lot to share with the film world.
Inboard of organizing committee of L'Hospitalet de Llobregat International Film Festival, Europe, Roshan Bhondekar being only an Indian-born Spanish, and rest other members are from Europe and America, board members named as Ajuntament de L'Hospitalet as Associate, Rubi Rios as Funder & Organizer, Toni Rovira as an Associate, Edyta Kwiatek as Marketing Manager, Uzoma Nwosu as Jury Member, Irene Bardallo Garrigós as Organizer, Assistant Director & Jury Member, Miriam Campos as Production Manager, Julio Moran Suarez as Jury Member, Arnau Salvador Baiges as Organizer & Jury Member, Steven Wilbur as Director Co-Organizer of Transport & Tours.
Roshan also shares, "would like to give the credit of this accomplishment to my father, Dilip Bhondekar and mother- Suta Bhondekar as they both have shown me the way of driving the life uniquely & achieving more".
LeftRight Music Group is a Platform Aiding the Success of Musicians from Third-World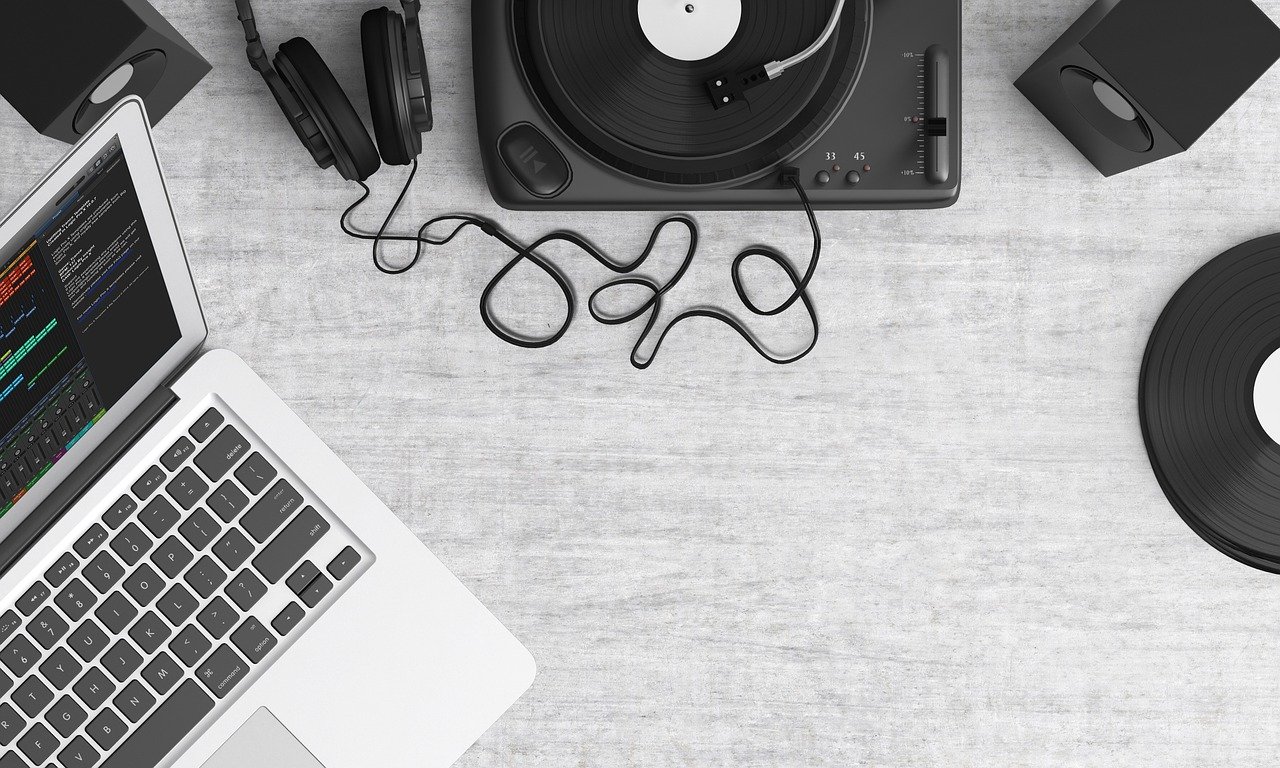 Luxury. Technology. Advancement. Opportunities. Growth. Comfort. Peace of Mind. Strong Economy. Stable Jobs.
These are the terms associated with countries, including the United States, Western European countries, New Zealand, Canada, Australia, and Japan. People living here spend luxurious lives and enjoy peace of mind. They are exposed to fantastic opportunities and have many chances to succeed in life. The citizens of these countries have access to stable markets and have a stable lifestyle.
Despair. Struggle. Lack of Opportunities. Crime. Failures. Weak Economy. Unstable Lifestyles. Discomfort.
These are the terms that perfectly describe the life of people in third-world countries. The people who reside in these parts of the world are mostly on a 'survival' mode. They do not have access to opportunities, and they have to fight to get their fundamental rights. These lands give birth to some amazingly talented individuals. However, due to lack of opportunities, exposure, and resources kill their dreams, and the world loses pure talent.
Whether it is politics, corporate world, industrial sector, or field of arts, the citizens of weak nations and communities have to face many more adversities than a person living an economically-stable country. While music is one of those sectors in the world, where factors like ethnicities, religion, nationality, and backgrounds do not matter, but underprivileged yet talented people have to fight their way into this industry.
There was no proper medium through which such musicians could show the world their potential until LeftRight Music Group came into the picture. It is a music and entertainment company based in Manhattan, New York, which has been established to represent artists in the United States from all across the globe. It is one of those record labels that has come into the industry to specifically provide the musicians from the third-world a chance to make a name for themselves in this industry.
Founded by Hans Tondereau, a record producer, this company is currently representing a Spanish-Haitian musician, Merlin Zapravo. He was a musician who was struggling to survive in the music industry in the United States, but after being signed by LeftRight Music Group (LRMG), he came close to success. With this artist, the company has signed a 50/50 recording contract. The catalog of LRMG comprises of one EP and seven singles with Merlin Zapravo.
Hans Tondereau is planning to expand LRMG further and has partnered with several notable companies, including Jade Skye Music, Hat Label Publishing, a FIVONI. Adding to the company's credibility is its partnership with brands such as LRMGx, THE BOXKC, and Berlin Motion.
A Platform for True Talent, A Hope for Strugglers
Just like Merlin Zapravo, the company expects to sign other musicians too. Even though it is not only restricted to promoting third-world musicians, but its goal is to represent the ones who do not get a chance to succeed in this world. Hans Tondereau wanted to 'inspire independent artists with little to no budget or knowledge to support their visions.' LRMG is doing exactly that. It signed Merlin Zapravo in 2017, and an EP, "Certified Baller," was released in 2018. It was then followed by the release of eight singles. These included two 2018 releases of "I'll Be There" and "Dance With Me," three 2019 releases including "Be Yourself, " "Din Din," and "Malandren," and two recent releases in 2020, including "The Deal" and "Money."
Hans became the first self-published artist to invest in other musicians while focusing on his own. Just like the Spanish-Haitian musician, he hopes to sign other artists who are packed with talent and energy but are unable to get a satisfying opportunity.
To cover all aspects of signing an artist, as well as promotion that generates money, LeftRight Music Group moves on from a leaf to a multiplied Rights Agreement. The agreement includes the income from recordings, live performance, publishing and expense, rights for recording, distribution, and touring.
LeftRight Music Group Corporation with LRMG X, Hiilands Music, Rapso Records as its subsidiaries, first came into the picture on May 18, 2017, and it signed its first artist. The music entertainment company acquired its present subsidiaries in 2018 and was officially launched on July 29, 2019. By offering music production, music distribution, and artist services, LRMG is playing a pivotal role in supporting and promoting the creative and financial vitality of independent artists of all music genres. The platform has its exclusive focus on artists from the third-world and is working to help such artists reach their potential and connect with their audiences globally.