Roshan Bhondekar becomes the new Consulting Associate Director for L'Hospitalet de Llobregat International Film Festival in Europe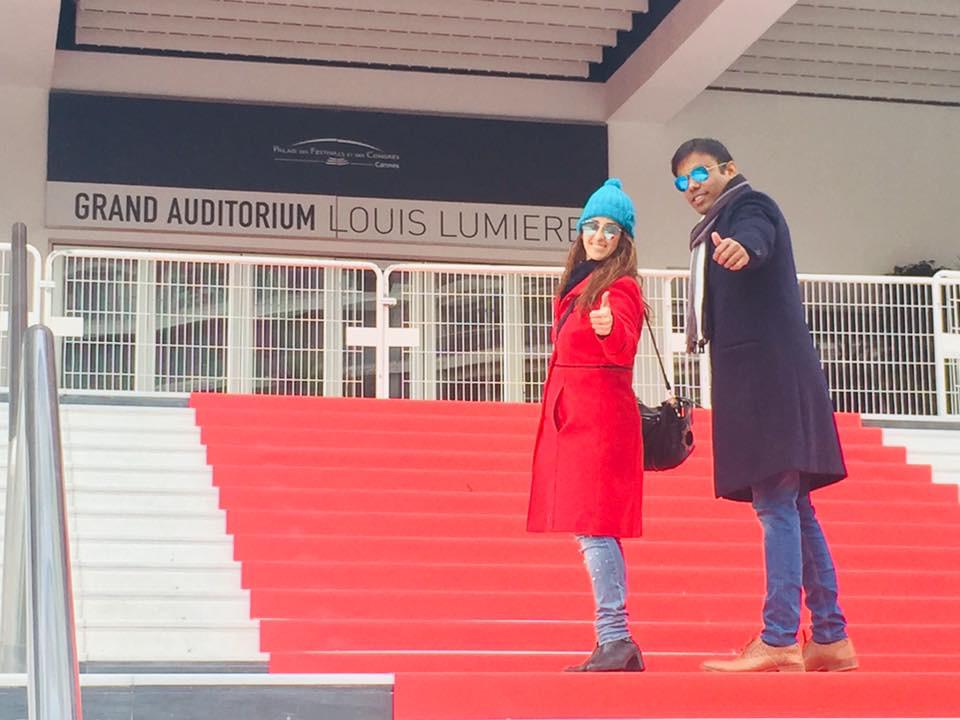 On 5th May 2020, renowned author Roshan Bhondekar officially gets appointed as a Consulting Associate Director for L'Hospitalet de Llobregat International Film Festival in Europe.
This esteemed announcement was made by the board members of the film festival and Darwin Reina (Festival Director) from Sweden, Europe.
Roshan Bhondekar's years of hard work and his global recognition has paid him off. The recent success of his short films titled 'The Shoes' & 'Hausla aur Raste' based on social issues is one of the reasons why Roshan has come so far and is witnessing immense appreciation globally.
L'Hospitalet de Llobregat International Film Festival is one of the most glamorous, rewarding and helpful festivals in Europe for emerging international artists and experienced creators to be a part of this great festival.
Talking about the same, Roshan Bhondekar, an Indian-born Spanish filmmaker, says, "There is ample opportunity to attend networking events, industry professional talk panels, workshops, guest speaker events, film premieres, financing talks, director Q&A's recorded, film screenings and to socialize with like-minded creatives from all walks of life. All of this is wrapped in 5 days showcasing films where our strong community supports any and every film, from first-time artists to seasoned creators. We are going to be a unique festival that provides a real platform for filmmakers to meet, network and do business during the festival days plus our glamorous gala night on 13th November 2020 at 19:00h.  We have the right people and skills in our professional team to make this happen. We can create a wave for your movie to be seen around Spain, Europe and beyond. It all starts here at L'Hospitalet de Llobregat International Film festival 1st Edition based in Barcelona, Spain".
The vision of the festival director, Darwin Reina is to give the best platform to rising filmmakers to showcase the films to a wider audience and well known experienced artist. Over the years, he gained a variety of professional experience – learning from each new production. As he got older, he took his craft more seriously and channelled it towards formal studies and moved towards acting in Films and TV shows. Darwin Reina moved to Barcelona-Spain at age 18, where he pursued his passion for theatre and the arts. Darwin also studied drama in London. Darwin started his Filmmaking Career 2010 and has now starred and performed in two viral short film hits. He later spent 2 years as a reporter. Darwin believes he has a lot to share with the film world.
Inboard of organizing committee of L'Hospitalet de Llobregat International Film Festival, Europe, Roshan Bhondekar being only an Indian-born Spanish, and rest other members are from Europe and America, board members named as Ajuntament de L'Hospitalet as Associate, Rubi Rios as Funder & Organizer, Toni Rovira as an Associate, Edyta Kwiatek as Marketing Manager, Uzoma Nwosu as Jury Member, Irene Bardallo Garrigós as Organizer, Assistant Director & Jury Member, Miriam Campos as Production Manager, Julio Moran Suarez as Jury Member, Arnau Salvador Baiges as Organizer & Jury Member, Steven Wilbur as Director Co-Organizer of Transport & Tours.
Roshan also shares, "would like to give the credit of this accomplishment to my father, Dilip Bhondekar and mother- Suta Bhondekar as they both have shown me the way of driving the life uniquely & achieving more".
AL Jetson – Revamping Season (Interview)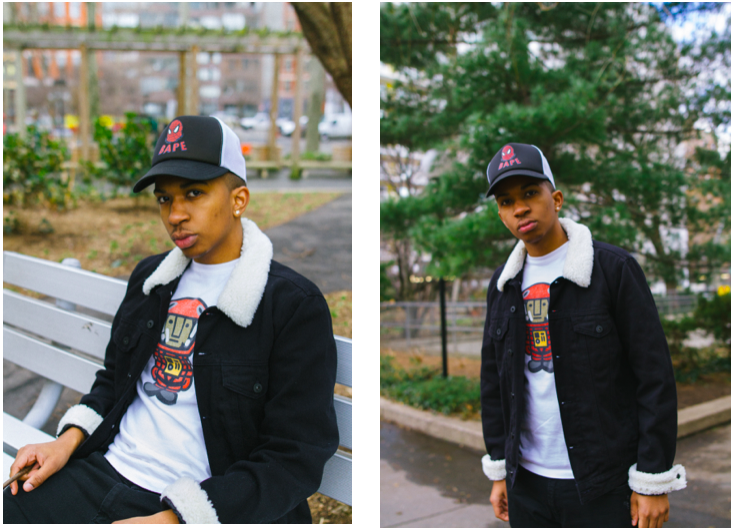 Hip Hop Artist and Crypto Investor, AL Jetson, is encouraging entrepreneurs the importance of structuring their success and detailed planning for all business endeavors. "4TH QUARTER PREPARATION"
On October 30th, Kimberly Vilson met up with AL Jetson at Trapxotics (Bushwick, NYC) for an interview! 
INTERVIEW
Kim: If you would be able to work with any artist who would they be?
AL Jetson: Drake, Kanye West, Justin Bieber, Cardi B, Lil Wayne, Brandy, Ashanti, Charlie Wilson, Snoop Dogg, Trey Songz, Luke James, Vybz Kartel, Chris Brown, Chris Rock, Ma$e, Kirk Franklin, Mary Mary, Rick Ross, Roddy Ricch, Rowdy Rebel, Rich the Kid, Normani, Nas, Nicki Minaj, Kat Williams, Black Thought, Andre 3000, Jamie Fox, Jidenna, Ludacris, Pharrell, Chief Keef, Pinksweat$, Ty Dolla $ign, Big Sean, Brent Fiayaz, City Girls, Tory Lanez, Latto, Rod Wave, Ski Mask the Slump God, Phabo, Charles Hamilton, Polo G, Future, Lil Baby, Dream Doll, Sy Ari Da Kid, Jennaske, Shenseea, Mavado and Meek Mill.
Kim: Other than music, what's something that you enjoy spending your time doing?
AL Jetson: I really enjoy trading and investing into Cryptocurrencies, traveling the world and writing poetry. I generally just try to have fun. I be feeling like I'm in Sims and shit (laughs).
Kim: Would you ever be in law enforcement?
AL Jetson: If I ever got involved with law enforcement, I would become a defense attorney. I would like to help out the wrongfully accused. I studied criminal Justice in college.
Kim: If there was a negative in history, what event would you stop from happening?
AL Jetson: Honestly, I believe that everything is supposed to happen for a reason, I wouldn't change anything. I'm not God, I would just let it be. Every negative turns into a positive, depending on how you look at it. Fate is really a part of your destiny.
Kim: Do you have a sport you are particularly interested in?
AL Jetson: Basketball is my favorite sport. 
Kim: What Island would you move to if you could?
Al Jetson: Hawaii or the Bahamas. I've been to Hawaii and San Juan. I really enjoyed it traveling to both of them, hopefully I get to visit the Bahamas someday. 
Kim: What advice would you give the youth?
AL Jetson: Avoid too much self-doubt, what people say and think about you is none of your business and the only validation that matters is your own. Be yourself and Self-love is the best.
Kim: What neighborhood did you grow up in?
AL Jetson: East Flatbush, Brooklyn NY. 
Kim: AL Jetson, What are some of your favorite clothing brands?
AL Jetson: Supreme, Bape, Ralph Lauren, Louis Vuitton, ASOS . ASOS fits me well.
Kim: Do you see kids in your future?
AL Jetson: Me and my moms was just talking about this (laughs). Not Now but when I'm like 30. There's no time frame, that's just what I'm comfortable with.
Kim:  Where did you go to high school?
AL Jetson: I went to a Catholic school named Bishop Ford then I transferred to St Edmund Prep and graduated from there.
Kim: How long would it take you to make an album?
AL Jetson: I like to turn my album into 4 different phases of life and introduce ifferent characters throughout the storyline. These characters will go through situations in their lives, and it will express how it changed them as a person. These phases will be called: Based on a Fantasy, based on a Perspective, based on a Reality and Based on a True Story.
Kim: I see you like animation, what would be some of your favorite shows?
AL Jetson: Ed, Edd and Eddy, Justice League, Naruto, One Piece, Katekyo Hitman Reborn. (Those are the vibes)
Kim: How would you go about revamping or rebranding? Do you plan on rereleasing any projects?
AL Jetson: Through my period of revamping, I realized that I should only focus on the things that I can control. Especially when this is the fourth quarter of the year. I need to learn how to work smarter rather than working harder in order to achieve my goals in a timely manner. Stay tuned I have a lot up my sleeve.
MORE IN RECENT NEWS
On last week's 2nd episode of the Display Podcast streamed to a live audience on Instagram Page @displayentertainment, AL Jetson and the host HBK Zachery leaked some details about what his followers can expect in 2022 including a song release featuring Lil B the Base God and some details about a music festival in Salt Lake City, UT. But Al Jetson stuck true to his philosophy of not sharing too much information about plans before they have been put into action.
Although his mindset for the rest of this year shifted from releasing quantity of content to more well planned out releases that included a marketing campaign, he already has a fair share of highly entertaining music videos out now featuring his alter-ego character "Blacc Hefner"
To save you time, stream one of our editorial's personal favorites here!!!
AL Jetson – Better Off ft. Dylan Reese (Official Music Video)
CLICK HERE TO FOLLOW @ALJETSON ON INSTAGRAM
STORY SOURCING -> DISPLAY ENTERTAINMENT