Roshan Bhondekar becomes the new Consulting Associate Director for L'Hospitalet de Llobregat International Film Festival in Europe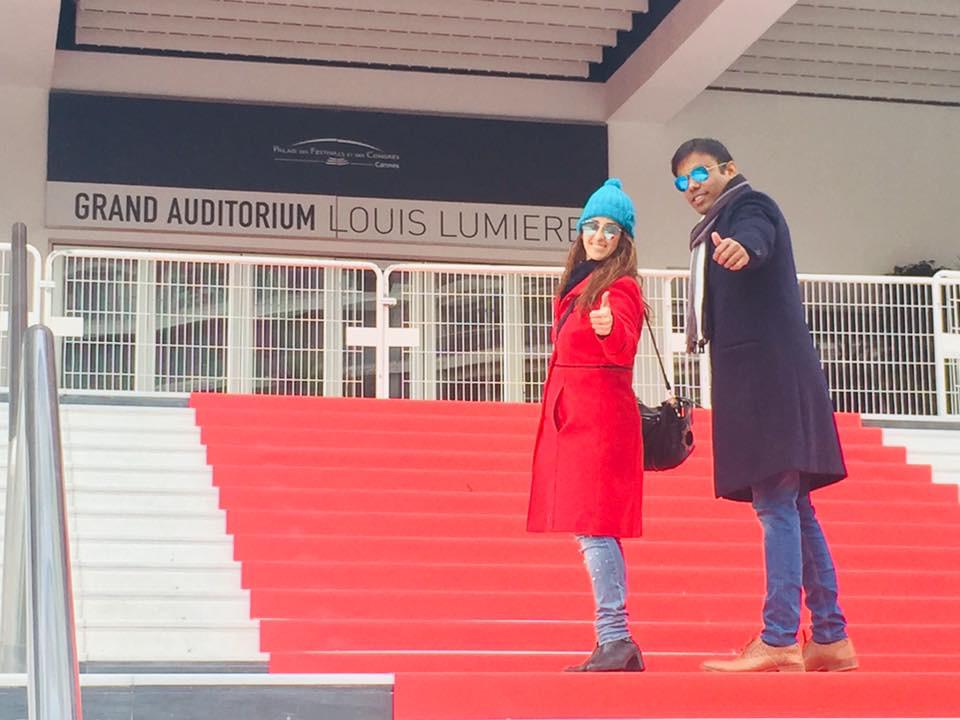 On 5th May 2020, renowned author Roshan Bhondekar officially gets appointed as a Consulting Associate Director for L'Hospitalet de Llobregat International Film Festival in Europe.
This esteemed announcement was made by the board members of the film festival and Darwin Reina (Festival Director) from Sweden, Europe.
Roshan Bhondekar's years of hard work and his global recognition has paid him off. The recent success of his short films titled 'The Shoes' & 'Hausla aur Raste' based on social issues is one of the reasons why Roshan has come so far and is witnessing immense appreciation globally.
L'Hospitalet de Llobregat International Film Festival is one of the most glamorous, rewarding and helpful festivals in Europe for emerging international artists and experienced creators to be a part of this great festival.
Talking about the same, Roshan Bhondekar, an Indian-born Spanish filmmaker, says, "There is ample opportunity to attend networking events, industry professional talk panels, workshops, guest speaker events, film premieres, financing talks, director Q&A's recorded, film screenings and to socialize with like-minded creatives from all walks of life. All of this is wrapped in 5 days showcasing films where our strong community supports any and every film, from first-time artists to seasoned creators. We are going to be a unique festival that provides a real platform for filmmakers to meet, network and do business during the festival days plus our glamorous gala night on 13th November 2020 at 19:00h.  We have the right people and skills in our professional team to make this happen. We can create a wave for your movie to be seen around Spain, Europe and beyond. It all starts here at L'Hospitalet de Llobregat International Film festival 1st Edition based in Barcelona, Spain".
The vision of the festival director, Darwin Reina is to give the best platform to rising filmmakers to showcase the films to a wider audience and well known experienced artist. Over the years, he gained a variety of professional experience – learning from each new production. As he got older, he took his craft more seriously and channelled it towards formal studies and moved towards acting in Films and TV shows. Darwin Reina moved to Barcelona-Spain at age 18, where he pursued his passion for theatre and the arts. Darwin also studied drama in London. Darwin started his Filmmaking Career 2010 and has now starred and performed in two viral short film hits. He later spent 2 years as a reporter. Darwin believes he has a lot to share with the film world.
Inboard of organizing committee of L'Hospitalet de Llobregat International Film Festival, Europe, Roshan Bhondekar being only an Indian-born Spanish, and rest other members are from Europe and America, board members named as Ajuntament de L'Hospitalet as Associate, Rubi Rios as Funder & Organizer, Toni Rovira as an Associate, Edyta Kwiatek as Marketing Manager, Uzoma Nwosu as Jury Member, Irene Bardallo Garrigós as Organizer, Assistant Director & Jury Member, Miriam Campos as Production Manager, Julio Moran Suarez as Jury Member, Arnau Salvador Baiges as Organizer & Jury Member, Steven Wilbur as Director Co-Organizer of Transport & Tours.
Roshan also shares, "would like to give the credit of this accomplishment to my father, Dilip Bhondekar and mother- Suta Bhondekar as they both have shown me the way of driving the life uniquely & achieving more".
How did Film Producer Grace Wan's COVID-19 Documentary Impact People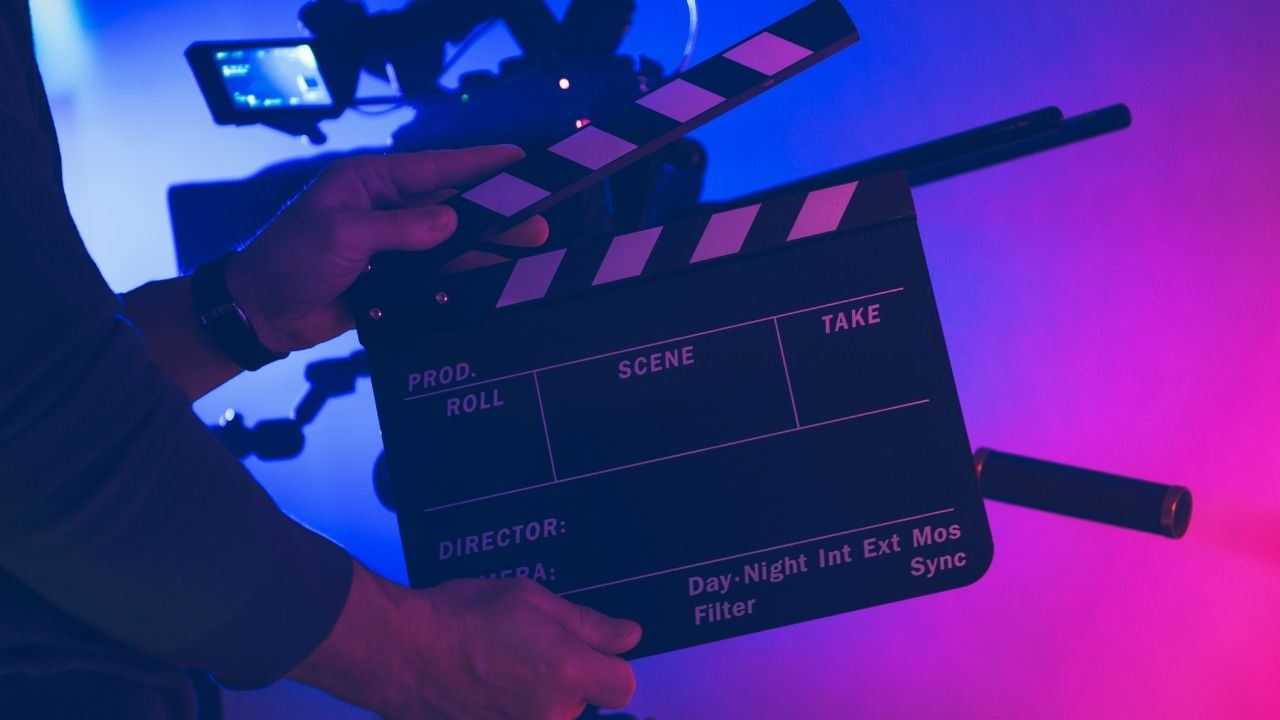 The globe would be devastated by the novel virus coronavirus (SARS-CoV-2), as reports of a respiratory disease began to circulate. On March 11, 2020, the World Health Organization labelled this severe respiratory illness a global epidemic. The virus's spread has accelerated, and coronavirus cases have risen sharply all around the world.
This deadly illness has claimed the lives of countless people along its path, which extends from the West to the East. In contrast, it has significantly impeded trade and business, as well as education and transportation. Many people's careers and everyday lives have been ruined by the deadly pandemic. Impediments to daily duties and chores affect not just those who are sick, but also those who are healthy.
This disease has engulfed the entire planet with its virulent force. Anti-bacterial sprays, anti-bacterial gloves, and surgical masks are among the disinfectants that have become standard issue. Normal lockdown procedures, cancellation of social meetings and activities, and the use of the internet for education and commerce are only a few of the significant changes brought about by coronavirus outbreaks. It's hard to imagine how an invisible virus could upset the world's normal course of events. It's obvious that even after the virus has been eradicated, the effects it had on the planet will remain.
There has been a lot of content created to increase awareness about how to save others as well as yourself in light of the global epidemic. 'Coronavirus Explained,' a Vox documentary, was an excellent example of this. 'The Disease' is a Netflix original series that launched on April 26th, 2020 and quickly became popular among viewers interested in the fight against the deadly pandemic.
This documentary features the work of many brilliant filmmakers, including Grace Wan. The Canadian filmmaker is a polymath who works in a variety of fields. The woman is multi-talented; she's a director, producer, writer, actress, musician, singer, and so on… She's been in a lot of films and has a lot of practical experience in the business. Acts of vengeance, Game Night, and The Lost Wife of Robert Durst are just a few of the films in which Grace appeared. She has also worked on Cruise's Prime Day Concert 2019, as well as films including Alphamem, Tic Tac Toe, Jia Fu's Daisy, Friend, Glow, and Inseperable.
There is an in-depth look at the coronavirus pandemic, the measures to combat it, and ways of dealing with the mental health consequences in Coronavirus Explained. This is a three-episode limited series that covers a wide range of topics.
This Pandemic's first episode, narrated by J. K. Simmons, explains how the virus got started and spread over the world. It provides details on the pandemic's emergence and spread throughout the world's nations.
Laura Linney narrates the second episode, "The Race for a Vaccine," which explores the widespread worries about developing a vaccine. The struggle to find a cure for this pandemic and put a stop to the suffering of the general public.
Idris Elba provides the narration for "How to Cope," the third episode of the season. While dealing with the stress of a pandemic and a global lockdown, it covers coping techniques. You'll learn how to maintain a positive outlook while still taking care of your bodily and mental health during the virus outbreak.
In these difficult times, filmmakers like Grace Wan are vital in bringing attention to important issues and disseminating information. They help people stay positive and test negative by producing outstanding visual art. They instruct their viewers on how to be safe from the pandemic while also providing in-depth information on current occurrences.