Roshan Bhondekar becomes the new Consulting Associate Director for L'Hospitalet de Llobregat International Film Festival in Europe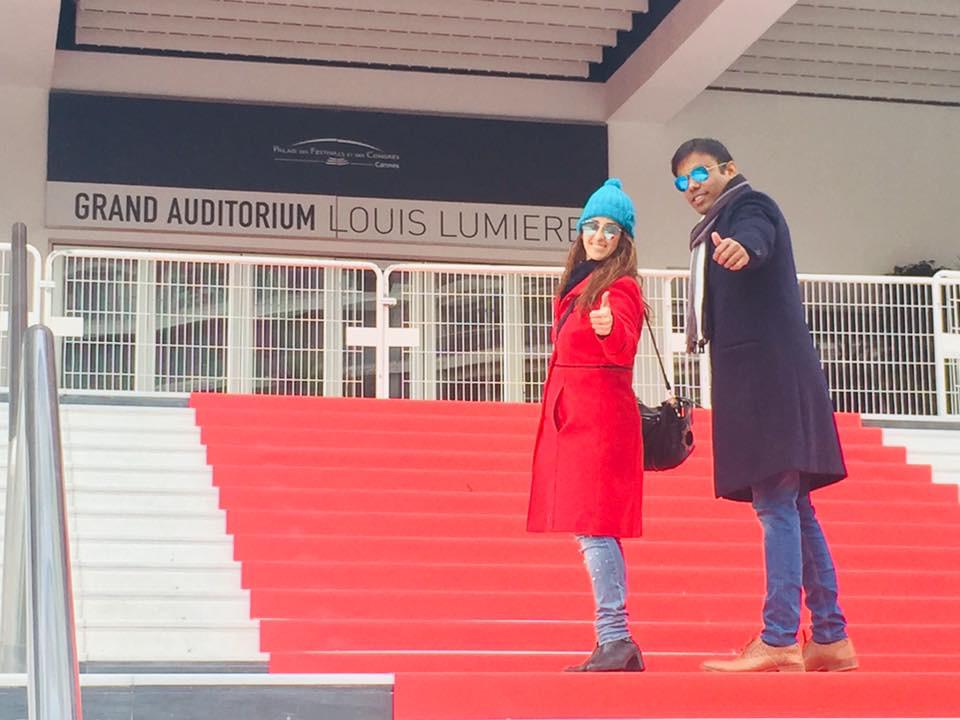 On 5th May 2020, renowned author Roshan Bhondekar officially gets appointed as a Consulting Associate Director for L'Hospitalet de Llobregat International Film Festival in Europe.
This esteemed announcement was made by the board members of the film festival and Darwin Reina (Festival Director) from Sweden, Europe.
Roshan Bhondekar's years of hard work and his global recognition has paid him off. The recent success of his short films titled 'The Shoes' & 'Hausla aur Raste' based on social issues is one of the reasons why Roshan has come so far and is witnessing immense appreciation globally.
L'Hospitalet de Llobregat International Film Festival is one of the most glamorous, rewarding and helpful festivals in Europe for emerging international artists and experienced creators to be a part of this great festival.
Talking about the same, Roshan Bhondekar, an Indian-born Spanish filmmaker, says, "There is ample opportunity to attend networking events, industry professional talk panels, workshops, guest speaker events, film premieres, financing talks, director Q&A's recorded, film screenings and to socialize with like-minded creatives from all walks of life. All of this is wrapped in 5 days showcasing films where our strong community supports any and every film, from first-time artists to seasoned creators. We are going to be a unique festival that provides a real platform for filmmakers to meet, network and do business during the festival days plus our glamorous gala night on 13th November 2020 at 19:00h.  We have the right people and skills in our professional team to make this happen. We can create a wave for your movie to be seen around Spain, Europe and beyond. It all starts here at L'Hospitalet de Llobregat International Film festival 1st Edition based in Barcelona, Spain".
The vision of the festival director, Darwin Reina is to give the best platform to rising filmmakers to showcase the films to a wider audience and well known experienced artist. Over the years, he gained a variety of professional experience – learning from each new production. As he got older, he took his craft more seriously and channelled it towards formal studies and moved towards acting in Films and TV shows. Darwin Reina moved to Barcelona-Spain at age 18, where he pursued his passion for theatre and the arts. Darwin also studied drama in London. Darwin started his Filmmaking Career 2010 and has now starred and performed in two viral short film hits. He later spent 2 years as a reporter. Darwin believes he has a lot to share with the film world.
Inboard of organizing committee of L'Hospitalet de Llobregat International Film Festival, Europe, Roshan Bhondekar being only an Indian-born Spanish, and rest other members are from Europe and America, board members named as Ajuntament de L'Hospitalet as Associate, Rubi Rios as Funder & Organizer, Toni Rovira as an Associate, Edyta Kwiatek as Marketing Manager, Uzoma Nwosu as Jury Member, Irene Bardallo Garrigós as Organizer, Assistant Director & Jury Member, Miriam Campos as Production Manager, Julio Moran Suarez as Jury Member, Arnau Salvador Baiges as Organizer & Jury Member, Steven Wilbur as Director Co-Organizer of Transport & Tours.
Roshan also shares, "would like to give the credit of this accomplishment to my father, Dilip Bhondekar and mother- Suta Bhondekar as they both have shown me the way of driving the life uniquely & achieving more".
Retro-Inspired Rock…Nathalie Miranda With New Single 'Battle Scars'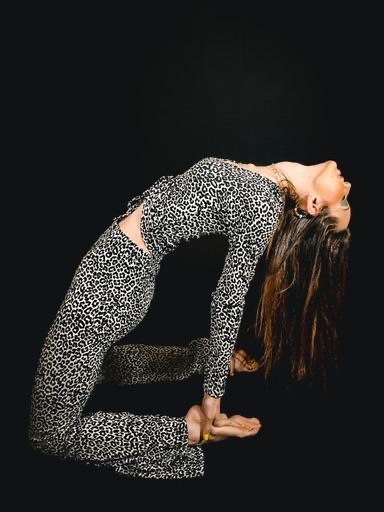 Powerful Music By Nathalie Miranda In Her New Single 'Battle Scars'
The emerging artistic force Nathalie Miranda is notable for her unique, soulful voice and extremely high energy performances. Nathalie is known for her engaging music and social media posts with numerous fans on Patreon, StageIt and Instagram. She has performed several special live streams and exclusive online performances on the platforms. Her singles 'Poltergeist', 'Catch-22', and 'Battle Scars' are all out now and available on all streaming platforms.
'Battle Scars' Is Out Now!
This song is about a woman who has been hurt and is back to let the guy know that she won't let him get away with hurting her. The retro and soulful vibe of 'Battle Scars' is what grabs your attention in this powerful song. Taking inspiration from the music and TV shows of the 70s, the song is a tribute to classic rock music and fashion of a time gone by.
Pop-star Nathalie Miranda's Start In The Music World
Nathalie Miranda is a London-based music star born to Greek-Cypriot parents.
Music is so deeply ingrained in Nathalie. Her grandfather was a violinist and she has cousins in Cyprus who are also professional musicians.
Singing has always been Nathalie's passion. When she was 15, she decided to get up and sing 'Hopelessly Devoted to You' at a karaoke night. This was the turning point where she got a great response from her parents and the audience who were truly shocked. That's when she realised she was going to be a singer, and she would do everything to make that happen.
Nathalie also collaborates with other writers and features as a vocalist on several House tracks. She also appeared on a 'Later… with Jools' show in 2018 as a backing vocalist for the British band James. With her true ambition to be on centre stage and releasing her own music for the world to enjoy, she slowly pursued it with more expertise, creativity and time. Her first release was in 2017. It was an EP called 'Bulletproof' which contained the songs 'Red Light', 'Bulletproof' and 'We Got It Right'. The singles 'Poltergeist', 'Catch-22', and 'Battle Scars' are some of Nathalie's fans favourite songs to date.
Nathalie shares her best tip on how to get closer to your goals – 'I'd say to surround yourself with positive people, believe in yourself, and never give up on your dreams, whatever they are.'
To check out Nathalie's discography click on the Website.