Sea Life London Fish Choir has Recorded the Version of Jingle Bells from Saltwater Aquarium for 'Abbey Road Studios'
Sea Life London Fish Choir has captured sounds from the communication of fish for the first time from Saltwater Aquarium. The sound of growling Triggerfish, croaking Clownfish and hooting Crayfish is now singing as a festive fishy version of Jingle Bells recorded in 'Abbey Road Studios'.
There are several factors which affect the potentiality and impact of sounds of marine species. Such sounds include the frequency level of the fish, which is mixed with the waves of the ocean. Some fish breeds make a sound which eating, some make while fighting and others make a sound during the time of mating when they become aggressive. Now, study and analysis have been started after hearing the record of such sound which is done by the researchers of Oceanology.
Many marine fish dwells in nearshore, deep ocean and offshore which have different soundscape. According to the sources of anthropogenic sound, saltwater fish makes the sound of seismic exploration and some fish makes the sound of the piano.
Whether it is a saltwater fish for beginners or expert aquarists, most of the marine fish breeds and other species communicate with each other in their language, and their interaction has brought a new zeal in the musical vocal at Christmas in 2019.
In 24th December 2019 during the time of Christmas, the vocalization of the saltwater fish was recorded by Blue Planet II scientist, Professor Steve Simpson (University of Exeter) who is one of the experts of Bioacoustics. According to the sources, Professor Simpson worked with Kieran McCloskey, another expert of the University of Exeter for this recording work. They recorded the sound of the marine fish of London's community aquarium.
"Sound plays an important role in the health of our oceans, and we were curious to find out how the diverse fish species at London Aquarium use language to communicate with one another or at the very least find a fish that had a vocal range like Mariah Carey in time for Christmas," said Mr James Wright, the supervisor of SEA LIFE London Fish Choir.
Special Underwater Equipment was Used to Record the Sound – Underwater Microphone       
Sources revealed that the sound of the fish under the marine aquarium was recorded by using a special underwater Microphone. The wide array of growls, croaks, clicks and hooting noises of various species was recorded in that instrument.
The popping, croaking and purring sound of Clownfish and Crayfish were recorded by asserting them in the deep water by the tiny underwater Microphones. Research shows that they were fighting for their foods, and in that process, various types of noises were heard and recorded. When they are hungry, they make trumpet-like noise which was recorded with the help of an underwater microphone. The growling noise of a Triggerfish was also recorded when it was making courtship. A group of Seahorses were creating clicking sounds when they were opening their mouths for capturing foods. The munching noise of some fish was also recorded with a clatter. The aquatic species have their beautiful world like other living things where they live their simple livelihood, and it is quite fun to explore that.
Professor Simpson said, "What we discovered is truly fascinating and highlights how fish are using sound to communicate to one another in an aquarium environment just like in more natural habitats."
He added that he is passionate about understanding the interaction and communication of the fish breeds among themselves and with the environment. Moreover, his curiosity in digging deep to the world of marine beauty had led him to explore more about the marine life and discover such novel thing like recording the sound of the fish and alliterating them in the beautiful music of Jingle Bells in this festive season.
The sound of the reef world and marine fish were remastered at Abbey Road Studios for creating a fishy festive rendition of Jingle Bells using the SEA LIFE London Fish Choir. The sound engineers spent a lot of time in removing the background noise of filters and pumps for making accurate music of Jingle Bells.
Mr Andrew Walker – the Sound Engineer at Abbey Road Studios, said he had never imagined that after spending 30 years in mastering music at the world-famous Abbey Road Studios, he would get the chance to remaster the hidden orchestra of the sound of saltwater fish into a festive season in a tract of Jingle Bells.
Don't you think this news is quite fascinating and wondering? We used to enjoy the marine world by visiting saltwater museums before visually. However, now we can enjoy the audio also by hearing the jingling sound of the aquatic species in a new way with the sound of Jingle Bells. Let's enjoy this Christmas season with the wonder of ocean life which is presented in an audio record by Abbey Road Studios. It is planned that in the upcoming days, scientists will do more research on the communication of the marine world and finding out more treasures of the aquatic kingdom.
Sam Paige's New Single "Not Good Enough" Now Streaming on Spotify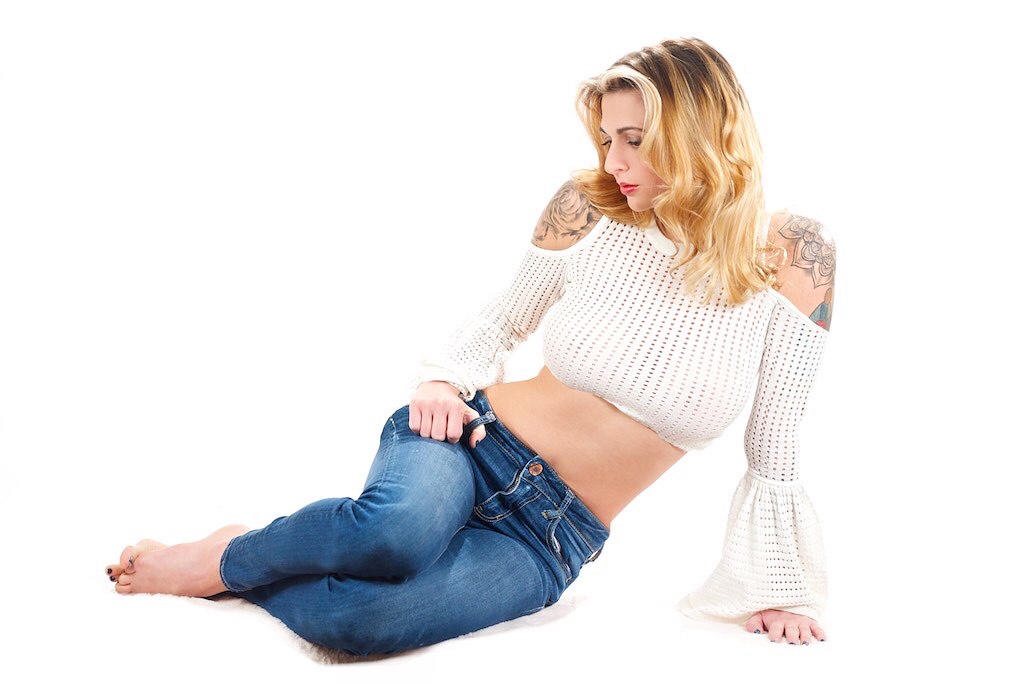 Sam Paige may not have an extensive music catalog available as of yet, but what she has released is definitely worth a listen!
Her newest single, "Not Good Enough," is now streaming on Spotify, and it showcases her sultry voice and maturation over the years.
Also available are her two previous singles, "Crazy" from 2019 and "Wasted" from 2018.
Both are complex songs with impressive dance rhythms that are sure to make their way into your everyday rotation.
While music is one of Sam's true passions, it is not her first.
She has been modeling since she was 12 years old, and has developed a large, ardent following, with over 500,000 fans on Instagram.
It's clear that the multi-talented artist is dedicated to keeping her fans happy and will continue her ascent in the challenging world of show-business.
She knows that it isn't always easy, but she is willing to make the sacrifices and perform the hard work necessary to continue to succeed.
Whether curating a new outfit for her next photoshoot or laying down vocals for an upcoming hit, Sam is committed to her craft, and it seems that all of her hard work is paying off.
She is definitely a star to follow.
Follow Sam Paige: @sampaigeofficial
Spotify: Sam Paige
Apple Music: Sam Paige
YouTube: Sam Paige