Seth VanDaele Goes Against Odds To Start Venture Cormier Media During The Pandemic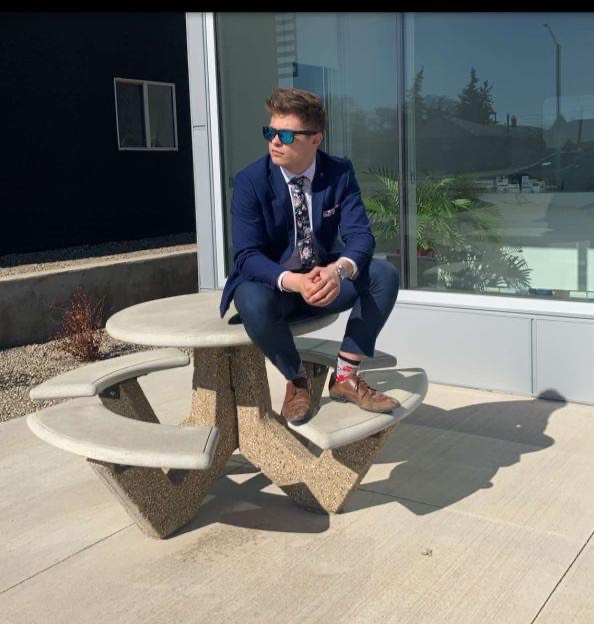 Cormier Media, Founded By Seth VanDaele, Brings In Revolution With Original And Practical Customized Marketing Solutions For Businesses Of All Niche.
The Little Lad Who Dreamed Financial Freedom
Seth VanDaele, a Canadian Entrepreneur & Digital Marketer, is one of the most promising businessmen in 2021. He is the Director and Co-Founder of the fast-growing venture 'Cormier Media'. Being a man of extraordinary intuition had always helped him choose paths in life.
One of the incidents that left an impact on Seth was when he travelled with his church to El Salvador at 16 years of age. The trip was to change the lives of one special family. The group built this family a real home, as well as furnished it. They also built a public bathroom for their community. This day left an impact on his perspective of the world, for life. Seth shares, 'Privileges are so delicate and fragile, it felt as if someone had taken my privilege and had thrown it on my face. It has made me grateful for everything I have, but has also been a motivation in my life to work hard and become successful so I can help not only myself but also families with similar situations.'
The second incident that shaped his mindset to attain financial freedom was not too long after. Seth graduated high school a term early. Being the youngest in his class proved to hold many challenges for him. Seth remembers, 'I gave up my social life and the end of my senior year, but ultimately, it was the best decision I could have made. Leaving it early gave me time to start working full-time to save money and advance my career as an entrepreneur – gaining real work experience that you can't get in a high school setup.'
His entrepreneurial journey kickstarted from the third incident in his life. This happened when he walked into a car dealership high-paying sales role, where he immediately dedicated his whole time to his job. After working for a month, he was the 2nd best performing salesman. Although being close behind the top performer by two cars, he realized he wasn't satisfied with the role and wanted something of his own. This gave birth to the journey of Cormier Media along with Nicholas Cormier and Ben Cormier.
Seth's Message To The Millennials
Seth shares his reason to start Cormier Media, 'The honest reason for me taking this path was wealth, but wealth isn't just money to me. Wealth is freedom; I want to be free, and I want my family to be free. Free from debt and free to live whatever life I choose without financial concerns. My dream is to one day pay off my parent's debt and give them the life they truly deserve. But it is not all, my favourite part about owning my own venture is getting to help businesses and brands to solve their problems. The satisfaction of helping other businesses succeed is worth more than any paycheck. Plus, I've always been a social butterfly and now I've found a way to make that into a career.'
Cormier Media is a marketing expert. They offer digital from Websites, IG growth, Social Media Management, Commercials, Google listing service, Digital ads etc. Don't forget to connect through their Website for guidance in business strategies.
Ecommerce guru Ludovico Apollonio Talks on Ways To Overcome Stress as an Entrepreneur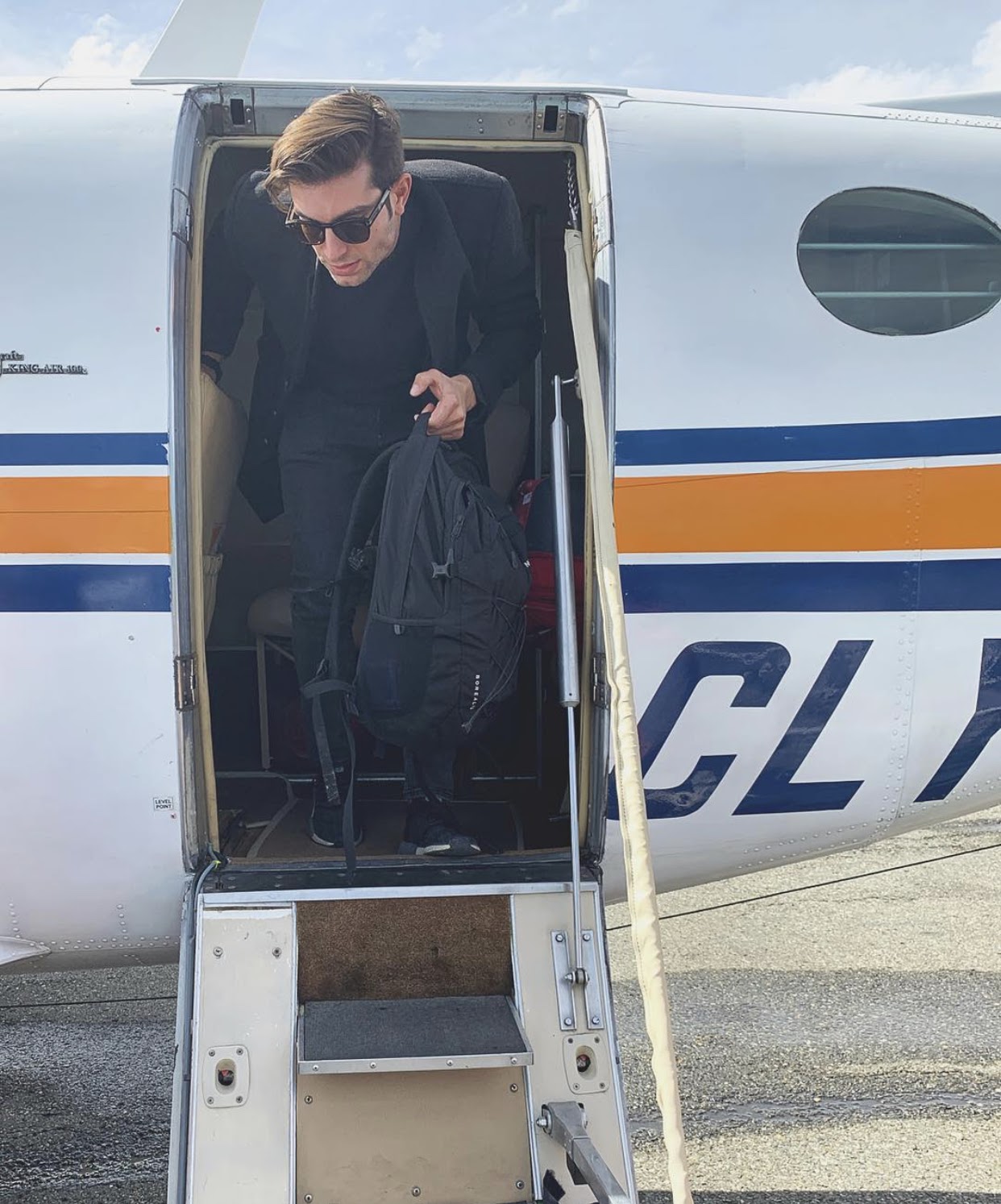 Ludovico Apollonio is a digital marketing genius. He is well known for his advanced digital marketing and sale techniques which have been proven to help brands grow and become more profitable. 
Just like every other individual, Ludovico had his share of roadblocks on his road to success. Being a millionaire at age 29, he has had to overcome a lot of stress and anxiety to achieve the success that he has today.
The life of an entrepreneur can be so stressful and overwhelming. There are times when you go through rigorous negotiations just to get a deal signed. All this makes you wonder if it is worth it. Little wonder a lot of entrepreneurs quit their startups due to being unable to take the pressure. When the mind starts to burnout from mental exhaustion, it causes the body to experience physical exhaustion. That's when the constant pressure finally catches up with you. 
Take it one step at a time 
Learning how to manage your stress takes a lot of practice, but you can and need to find a way to handle it as an entrepreneur. To Ludovico, focusing on his obstacles one at a time and addressing the most pressing problem first was how he taught himself to deal with stressful situations and not let them limit his capacity for greatness.
A lot of people focus on too many of their problems at once, which is why they get stressed out so much.  It is better to focus on one thing at a time. Enjoy it, and take the most pleasant memories of it into the next experience. If things get too overwhelming in your life, Bachr recommends taking a break from your troubles by engaging in something relaxing or satisfying. 
"For me, I like to travel, meditate, and exercise as a way to escape my stress for a while. You'd be amazed at how much better you will feel afterward," says Bachr.
Stay Focused and Dedicated
The road to success involves working through each step to arrive at the next one, with each step motivating and inspiring you to press on without fail. All successful entrepreneurs have dealt with obstacles before. It is the way you get around those obstacles that will determine your level of success.
Ludovico would never have been successful if he wasn't determined and dedicated. He was passionate about his career and gave all his best shot to become a  successful digital marketer today.
The majority of the important things on earth have been accomplished by individuals who kept on trying and stayed dedicated because nobody else would have done it for them. Ludovico offers the following advice on how to keep focus.
"No matter how tough things get, do not give up on your goals. If you have to find a mentor who can guide you through times of difficulty and uncertainty, then do it."
How Ludovico climbed the ranks to achieve the monumental success he has today?
Today, Ludovico has started numerous successful businesses both online and offline and he started his marketing and consulting agency that teaches other entrepreneurs the skills they need to succeed.
The biggest takeaway I got from learning more about Ludovico Apollonio's story is to stop trading your time for money, learn how to make money online, and to surround yourself with the right mentors in life. Ludovico Apollonio's story is truly inspirational and he is definitely one of the top 30 under 30 entrepreneurs to watch out for in 2021.