Setting the Record Straight About Gurvin Singh Dyal's (Mr. Gurvz) Innocence in Involvement with INFINOX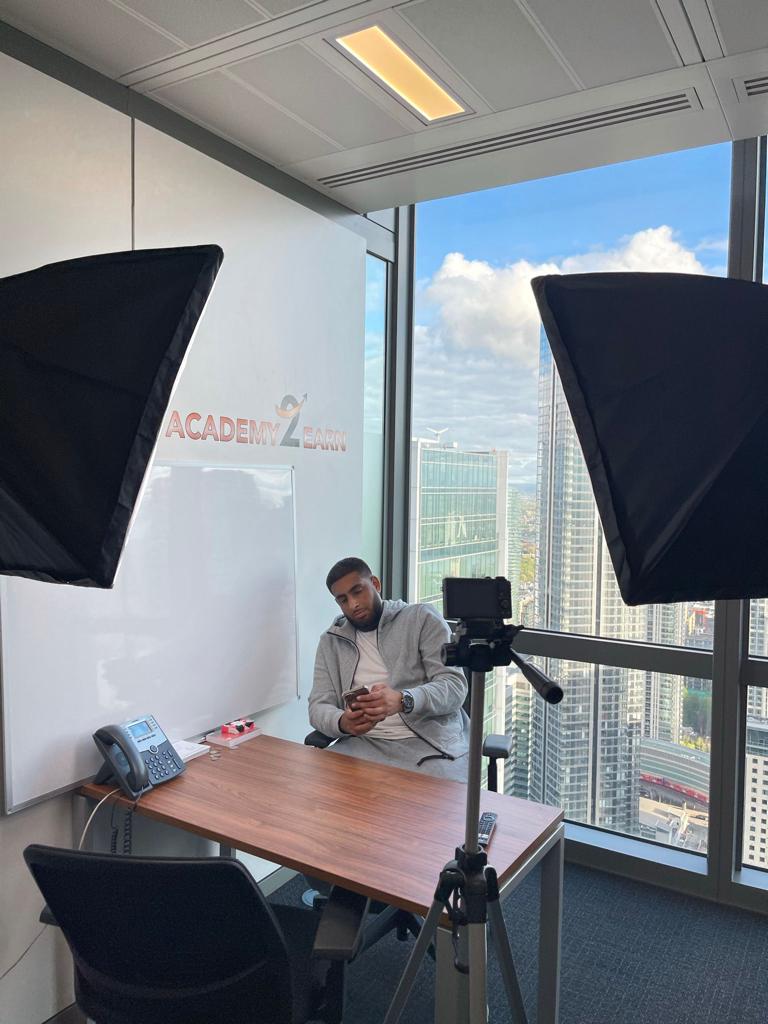 People have an affinity toward creating and consuming stories ingrained in the very core of their being. It would be safe to say that stories are what helped humans become humans, seeing how it's stories that enabled people to transfer knowledge between generations, increasing people's chances of dealing with whatever life threw at them. Today's stories might not be that critical to survival, but they still have the power to affect lives, for better and for worse.
Gurvin Singh Dyal (Mr. Gurvz), a medical student turned entrepreneur and affiliate marketer, has recently found himself at the center of a story that had everything a modern narrative needs to attract attention. A group of people lost close to 4 million pounds in an investment scheme that proved to be too good to be true.
Gurvin Singh, now the CEO of Academy2Earn, had the unfortunate role of being the affiliate marketer in charge of getting people to sign up for the investment program. When the program crashed and burned, he was left holding the bag as the face of the endeavor. Since then, he's been silent on advice from his legal team but has now decided to set the record straight on his involvement.
Taking to Instagram, Singh published his account on his role in the events and circumstances that led to many people losing their money. First, he clarified that he wasn't an investment guru, but an affiliate marketer. He was approached by a person who worked for INFINOX, as well as a second person who he believed also worked for INFINOX but turned out to be a fellow affiliate marketer who was profiting from Gurvin Singh's introductions to the program.
Having been presented with impressive facts and figures, Gurvin Singh decided to join the venture on an introducer agreement. The contract he signed was with a company that wasn't the INFINOX registered in the UK, but another entity he believed operated as part of the same company. After working with them for just under four months, in October 2019 he stopped getting payments and eventually terminated his involvement, even though he retained some access to the communication channels used by investors.
As a final note, Gurvin Singh (Mr. Gurvz) made sure to clear up that he didn't handle any money. He wrote that "all clients signed Limited Powers of Attorney provided by INFINOX, which clearly outlined who was trading on their behalf and handling their accounts," implying that it wasn't him.
While there's still much left unclear about the whole situation, Singh's account gives a couple of valuable takeaways and only adds to the cautionary tale of risks, rewards, and shady deals. While he stopped short of recounting how the situation affected his life, it's within reason to believe that, much like the people who invested the money, Gurvin would prefer if none of this ever happened.
Vanex Group's Superior Exchange Rates Surpass Traditional Banks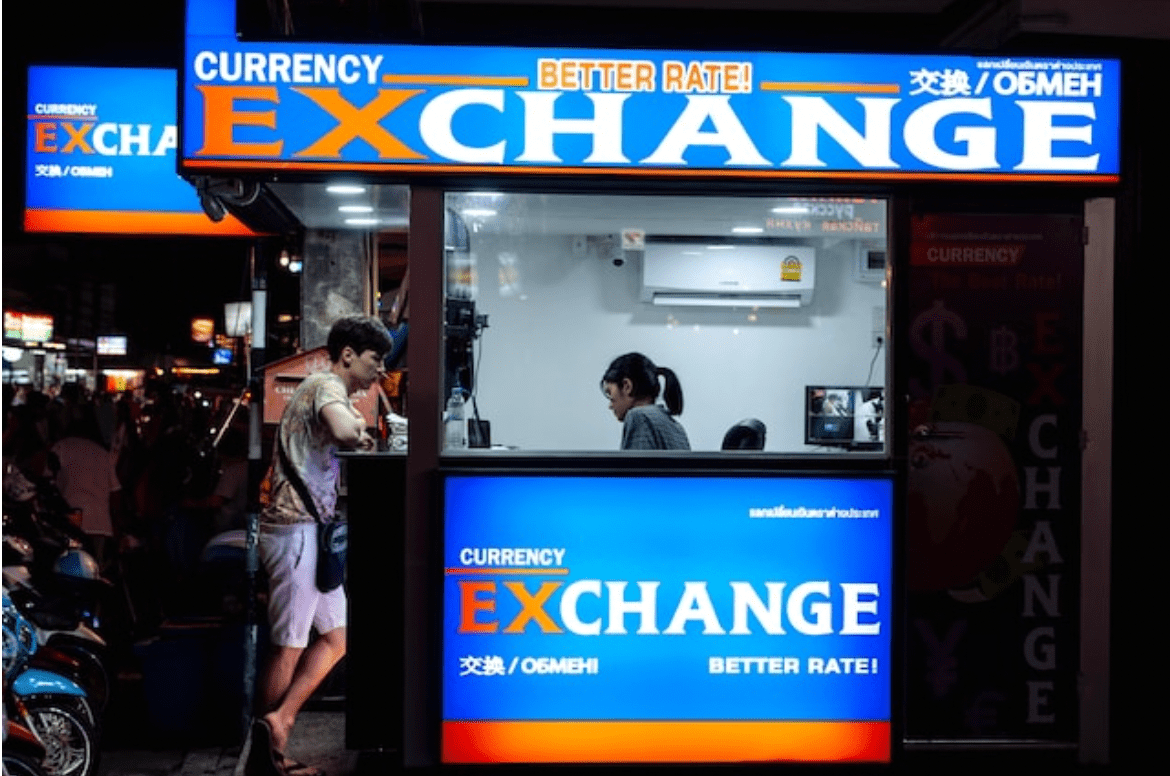 Acquiring the highest possible rates for foreign exchange is a top priority for both people and organizations. Traditional banks are no longer the only choice for currency conversion as the financial landscape changes. Enter Vanex Group, a pioneer in the money service sector that offers exchange rates that surpass traditional banks and many services that have revolutionized the industry.
Vanex Group has quickly become the go-to option for individuals looking for the best exchange rates thanks to its track record and dedication to customer satisfaction. Vanex Group, Western Canada's top private foreign exchange firm, has challenged the status quo by providing better ways to exchange currencies than the conventional banking route.
Traditional banks sometimes burden customers with unfavorable rates and hidden fees, but Vanex Group stands out for its dedication to openness. Every financial transaction is a step toward maximizing value thanks to the company's favorable and competitive exchange rates, well-known for saving clients thousands of dollars annually. Individuals and companies may feel secure knowing their hard-earned money is being exchanged at rates that put their financial well-being first by choosing Vanex Group.
The proficiency of Vanex Group in the foreign exchange market is the foundation for its commitment to offering better rates. The organization navigates the complexities of conversion rates to give customers a clear advantage. It is supported by a team of financial specialists with an in-depth understanding of international currencies. By ensuring that currency swaps are carried out at the most advantageous times, this economic prowess translates into real advantages for clients, further increasing the value of their transactions.
The variety of services offered by Vanex Group offers unmatched ease and competitive exchange rates. The organization makes it easy for people and businesses to conduct worldwide commerce by emphasizing rapid, secure, and safe money transfers. Vanex Group's customer-centric strategy guarantees that the procedure is quick, dependable, and stress-free, whether shipping money across continents or enabling currency transactions related to travel.
Vanex Group's dedication to innovation is another noteworthy aspect of its products and services. The company's user-friendly mobile application and internet platform give customers the power to track real-time pricing and start transactions whenever convenient. The way currency exchange is done has been revolutionized by this technological integration, which saves time and encourages a more knowledgeable and empowered clientele.
The commitment of Vanex Group to offering lower prices extends beyond specific customers. The organization advances its competitive advantages to corporate partners looking to maximize their international trade initiatives with wholesale currency solutions designed for businesses. Vanex Group helps to improve profit margins and facilitate strategic expansion by enabling firms to buy or sell significant volumes of foreign currency at wholesale prices.
In conclusion, Vanex Group's innovative strategy for offering exchange rates surpassing conventional banks is a game-changer for both consumers and companies. The business provides a more beneficial route for currency exchange by adhering to transparency standards, having a thorough understanding of finance, and using cutting-edge technology, ensuring each transaction is a step toward financial empowerment and success. Vanex Group is a leader in the field of foreign exchange for individuals looking to get the most out of their currency exchanges and optimize value.