Shane Morand: Global Motivational Speaker Inspiring Others To Achieve Success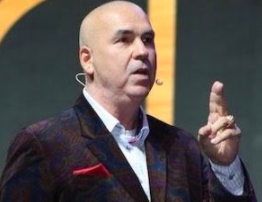 Shane Morand is a world-renowned business leader and mentor. Shane, founder of Shane Morand Enterprises, is committed to helping people realize and effectively accomplish their goals. Shane has seen early success in life, and has formed relationships with some of the best known motivational speakers, like the late Jim Rohn, Anthony Robbins, and Les Brown. By the time he was 25, he was named the Vice President of Sales and Marketing for a major printing company based in Canada. He has been named a Napoleon Hill Foundation honoree for his influence and contribution to free enterprise, which is fitting since he has been a fan of the "Think and Grow Rich" principles since he was a teenager.
By the time he was in his thirties, Shane was an integral part to the establishment to The Success Channel, which was North America's very first television network devoted solely to success.
What does he credit his success to? The Victory Book. Shane was inspired to develop Victory Book when he was studying successful business strategies and principles. He realized that in both primary and secondary schools, education on effective goal setting isn't taught. This carried on to later in life; Shane noticed that so many people who wanted to achieve success and had a lack of confidence in their own self-esteem. So, in response to help others, he honed and developed the Victory Book in his twenties, creating a formula for focus and how to overcome personal blockages to find success.
Shane believes that his Victory Book formula has been powerfully instrumental in his success, and that he wants to share this success with as many people as he can. He says that the formula has changed as he has grown and changed, but that it stays true to empowering people, and paving the way for them to dream bigger. And Shane firmly believes that his book isn't just for entrepreneurs, but also for individuals and families. Learning about goal setting, and learning how to teach others about goal setting is for any and every age, from children to the elderly,
Shane believes that these principles and practices are key to finding success, all of which he addresses in the Victory Book:
Visualizing your goals each day

Daily exposure to your dreams and goals

Tracking your progress 

The 3 guiding principles 
Even during struggling economic times, much like today, Shane found business success. In 2008, during the economic recession, Shane co-founded an international gourmet coffee company. In less than five years, the  company went from being founded, to $1 billion in total sales, selling in 50 countries and to 2.2 million customers. Its products are sold through independent distributors, and is considered an elite international company within the direct-sales industry. 
In September of 2019, Shane was appointed to Kinesis Monetary System's Advisory board. Kinesis Monetary is the world's leading gold and silver based monetary system, and in October, Shane launched the new Kinesis referral system. While holding this position, Shane continues to travel around the world to inspire others through motivational talks,hoping to aid others to find success, however it is that they define it.
Digital Marketing Expert, Jakob Hager, is Helping Small Businesses Utilize Growth Opportunities in the Digital Space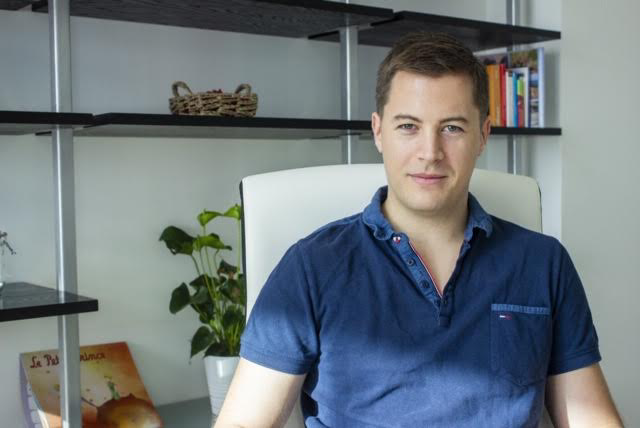 Digital marketing expert, Jakob Hager is doing a great job to help small businesses utilize the power of digital marketing campaigns for their benefit. After gaining a lot of expertise in the world of digital marketing, he has introduced a new online education program for campaign management.
Jakob Hager has introduced this online education program to help both small businesses and individuals run their online marketing campaigns in an easy manner. It is currently available for German-speaking people living in areas namely Germany, Austria, and Switzerland.
Soon, he is planning to make available the entire education program in English to help other people learn the tactics of managing online marketing campaigns. Jakob Hager realized the importance of digital marketing when he failed to promote his first company, a remote virtual-assistant service in the German-speaking regions.
After this, he decided to shut his business due to his inability to market it well. And he decided to leave for San Francisco for acquiring necessary marketing skills. In order to help small businesses run their marketing campaigns in the digital space, Jakob Hager has included everything that is required for managing Facebook, Instagram, Google, and other marketing campaigns.
In this program, participants learn to grow businesses in the online world. It is especially good for small businesses that don't manage to get enough money for running a successful marketing campaign. Moreover, it also allows individuals to offer their services to local businesses by acquiring skills related to campaign management from this online education program.
Jakob Hager is an Austrian citizen who has spent his life in Moscow, San Francisco and he is currently settled in Dubai since 2017. He has also written a book for German people to teach them tactics of digital marketing. He loves to post interesting things about his life on his Instagram profile to establish his strong connection with his followers.