Shane Morand: Global Motivational Speaker Inspiring Others To Achieve Success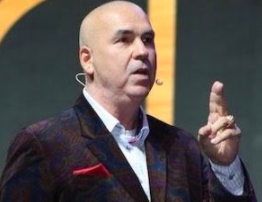 Shane Morand is a world-renowned business leader and mentor. Shane, founder of Shane Morand Enterprises, is committed to helping people realize and effectively accomplish their goals. Shane has seen early success in life, and has formed relationships with some of the best known motivational speakers, like the late Jim Rohn, Anthony Robbins, and Les Brown. By the time he was 25, he was named the Vice President of Sales and Marketing for a major printing company based in Canada. He has been named a Napoleon Hill Foundation honoree for his influence and contribution to free enterprise, which is fitting since he has been a fan of the "Think and Grow Rich" principles since he was a teenager.
By the time he was in his thirties, Shane was an integral part to the establishment to The Success Channel, which was North America's very first television network devoted solely to success.
What does he credit his success to? The Victory Book. Shane was inspired to develop Victory Book when he was studying successful business strategies and principles. He realized that in both primary and secondary schools, education on effective goal setting isn't taught. This carried on to later in life; Shane noticed that so many people who wanted to achieve success and had a lack of confidence in their own self-esteem. So, in response to help others, he honed and developed the Victory Book in his twenties, creating a formula for focus and how to overcome personal blockages to find success.
Shane believes that his Victory Book formula has been powerfully instrumental in his success, and that he wants to share this success with as many people as he can. He says that the formula has changed as he has grown and changed, but that it stays true to empowering people, and paving the way for them to dream bigger. And Shane firmly believes that his book isn't just for entrepreneurs, but also for individuals and families. Learning about goal setting, and learning how to teach others about goal setting is for any and every age, from children to the elderly,
Shane believes that these principles and practices are key to finding success, all of which he addresses in the Victory Book:
Visualizing your goals each day

Daily exposure to your dreams and goals

Tracking your progress 

The 3 guiding principles 
Even during struggling economic times, much like today, Shane found business success. In 2008, during the economic recession, Shane co-founded an international gourmet coffee company. In less than five years, the  company went from being founded, to $1 billion in total sales, selling in 50 countries and to 2.2 million customers. Its products are sold through independent distributors, and is considered an elite international company within the direct-sales industry. 
In September of 2019, Shane was appointed to Kinesis Monetary System's Advisory board. Kinesis Monetary is the world's leading gold and silver based monetary system, and in October, Shane launched the new Kinesis referral system. While holding this position, Shane continues to travel around the world to inspire others through motivational talks,hoping to aid others to find success, however it is that they define it.
Vanex Group's Superior Exchange Rates Surpass Traditional Banks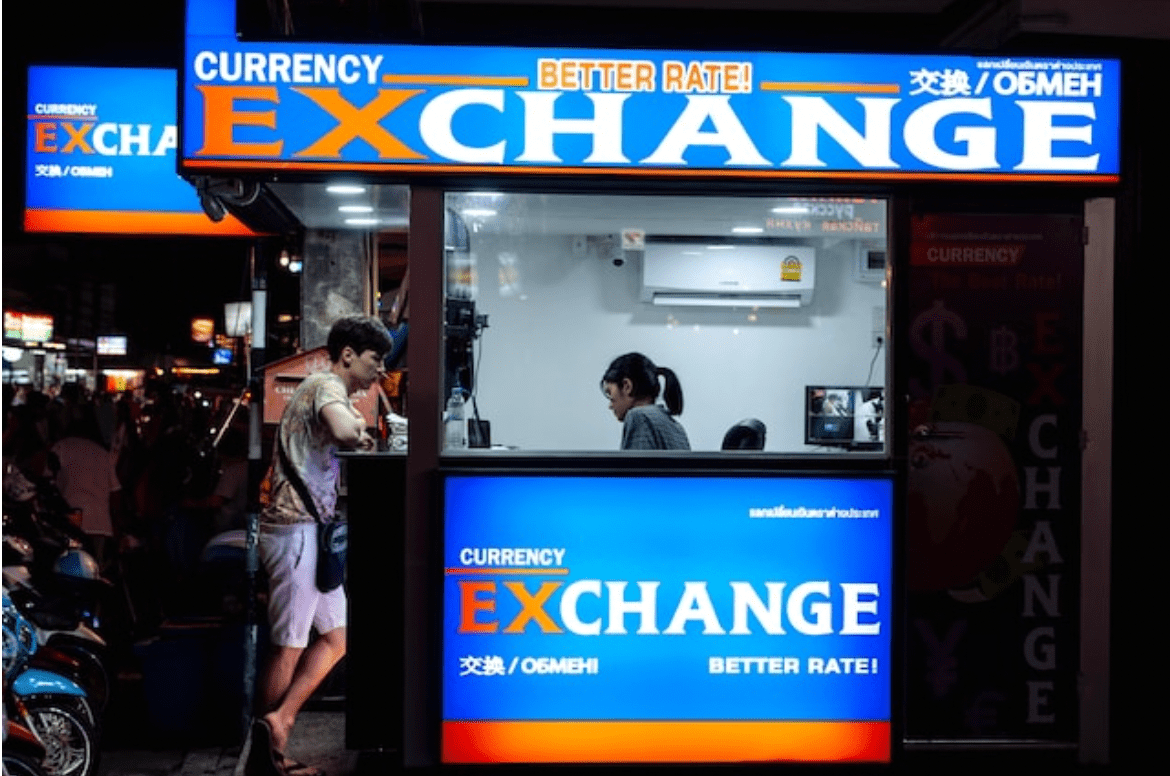 Acquiring the highest possible rates for foreign exchange is a top priority for both people and organizations. Traditional banks are no longer the only choice for currency conversion as the financial landscape changes. Enter Vanex Group, a pioneer in the money service sector that offers exchange rates that surpass traditional banks and many services that have revolutionized the industry.
Vanex Group has quickly become the go-to option for individuals looking for the best exchange rates thanks to its track record and dedication to customer satisfaction. Vanex Group, Western Canada's top private foreign exchange firm, has challenged the status quo by providing better ways to exchange currencies than the conventional banking route.
Traditional banks sometimes burden customers with unfavorable rates and hidden fees, but Vanex Group stands out for its dedication to openness. Every financial transaction is a step toward maximizing value thanks to the company's favorable and competitive exchange rates, well-known for saving clients thousands of dollars annually. Individuals and companies may feel secure knowing their hard-earned money is being exchanged at rates that put their financial well-being first by choosing Vanex Group.
The proficiency of Vanex Group in the foreign exchange market is the foundation for its commitment to offering better rates. The organization navigates the complexities of conversion rates to give customers a clear advantage. It is supported by a team of financial specialists with an in-depth understanding of international currencies. By ensuring that currency swaps are carried out at the most advantageous times, this economic prowess translates into real advantages for clients, further increasing the value of their transactions.
The variety of services offered by Vanex Group offers unmatched ease and competitive exchange rates. The organization makes it easy for people and businesses to conduct worldwide commerce by emphasizing rapid, secure, and safe money transfers. Vanex Group's customer-centric strategy guarantees that the procedure is quick, dependable, and stress-free, whether shipping money across continents or enabling currency transactions related to travel.
Vanex Group's dedication to innovation is another noteworthy aspect of its products and services. The company's user-friendly mobile application and internet platform give customers the power to track real-time pricing and start transactions whenever convenient. The way currency exchange is done has been revolutionized by this technological integration, which saves time and encourages a more knowledgeable and empowered clientele.
The commitment of Vanex Group to offering lower prices extends beyond specific customers. The organization advances its competitive advantages to corporate partners looking to maximize their international trade initiatives with wholesale currency solutions designed for businesses. Vanex Group helps to improve profit margins and facilitate strategic expansion by enabling firms to buy or sell significant volumes of foreign currency at wholesale prices.
In conclusion, Vanex Group's innovative strategy for offering exchange rates surpassing conventional banks is a game-changer for both consumers and companies. The business provides a more beneficial route for currency exchange by adhering to transparency standards, having a thorough understanding of finance, and using cutting-edge technology, ensuring each transaction is a step toward financial empowerment and success. Vanex Group is a leader in the field of foreign exchange for individuals looking to get the most out of their currency exchanges and optimize value.