Siri's latest glitch shows Donald Trump's age as a penis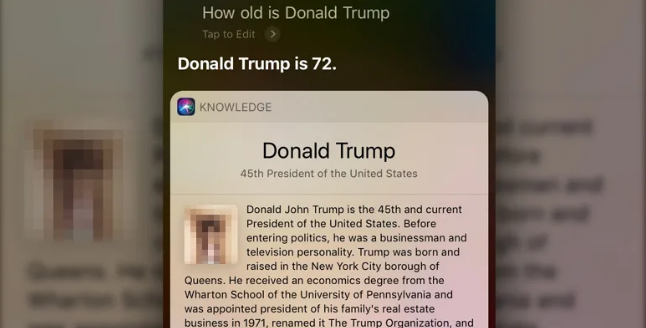 If you thought the fun stories with Siri have ended, you might be in for a treat. A recent finding surfaced stating that according to Siri, Donald trump could actually be something else. So you might want to refrain from asking this voice assistant from asking about the U.S. President.
The looks being carried by the President have always received harsh commentaries in past. However, this iPhone's digital assistant just brought along the worst yet. What happens with Siri is that when you ask this assistant of Donald Trump's age, a picture of the penis might pop up on the screen.
Although Trump is current 72-years-old, the voice assistant reveals nothing of that sort. This particular glitch was actually caused by the vandals who made edits to the Wikipedia page dedicated to the President Donald Trump.
As of now, the issue has been completely fixed. The editor for Wikipedia commente=d that the responsible vandals were blocked from Wikipedia after the case was reported. The errors made by Siri are so common that there is a complete Reddit page dedicated to sharing these ridiculous mistakes.
It was just last year that the users were completely confused when iPhone's PA started telling its users that Bulgaria's national anthem was "Despacito".
GSI Exchange Debunks 4 Popular Myths About Precious Metal Investments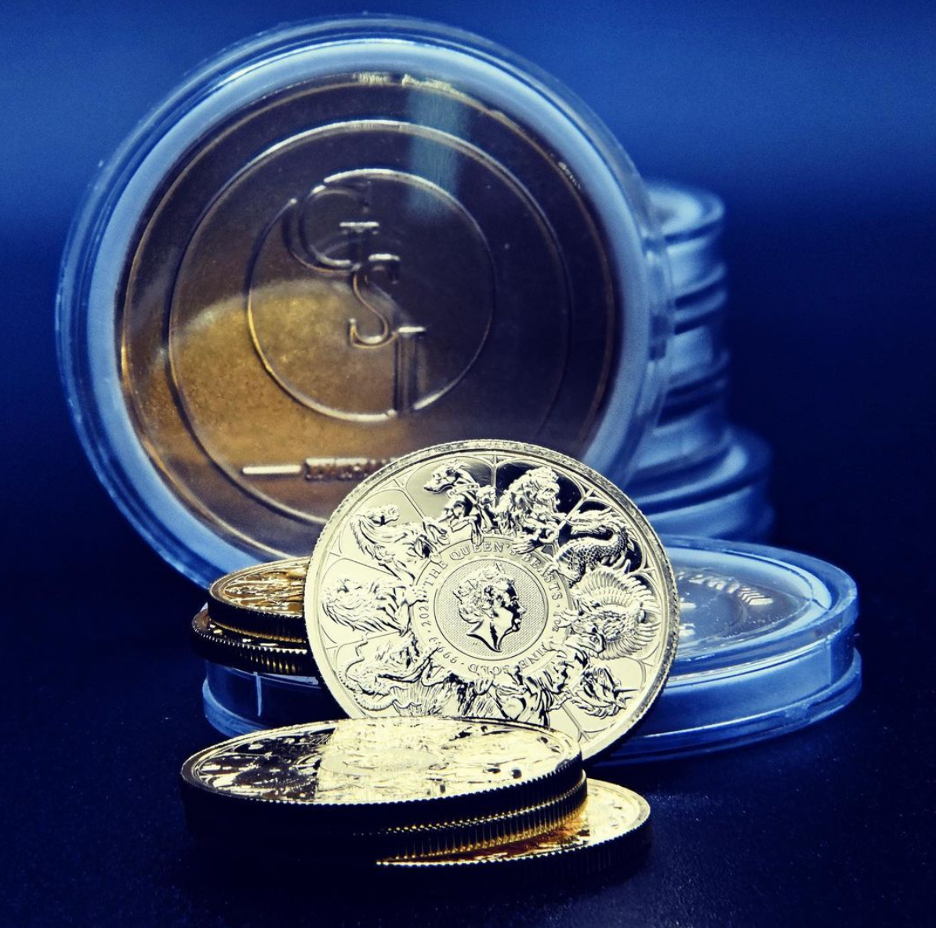 Investing in precious metals is considered an alien territory by many. This view has led to the entire gold, silver, and other precious metals market becoming an island of myths. To allay your fears, experts at GSI Exchange debunk four popular myths about precious metal investments.
No future
The presence of cryptocurrencies in the investment world is often seen as a doomsday clock running for precious metals. For GSI Exchange experts, that consideration is folly. They say, "Precious metals, unlike crypto, are not virtual tokens. They are one of the senses, real and visible. Precious metals, especially gold, have been accepted as high-value assets globally and will continue to hold firmly to their position." 
Not easy to store
Another reason that keeps people from investing confidently in precious metals is the popular myth that storing precious metals is challenging. For GSI Experts, that's a consideration of the world gone by. They say, "We live in a highly technological world where all sorts of codes and securities are possible. You can opt for the best options available and rest at ease about the safety of your investment."
For insiders only
Our fears often turn out to be smaller than how we had imagined them to be. Investment in precious metals is a case in point. Experts at GSI say, "The precious metals market is mostly determined by demand and supply. Even the most seasoned "insiders" cannot always predict what may happen. This leaves more room for everyone and all sizes of investments." 
Not for small investors
This is among the biggest myths that keep people from benefiting from investing in precious metals. The experts of GSI Exchange put it this way, "people often underplay their ability to invest in precious metals, thinking and believing that the market discourages small investors. Far from it. Small investment options for paying a small markup over spot pricing are always available."