Siri's latest glitch shows Donald Trump's age as a penis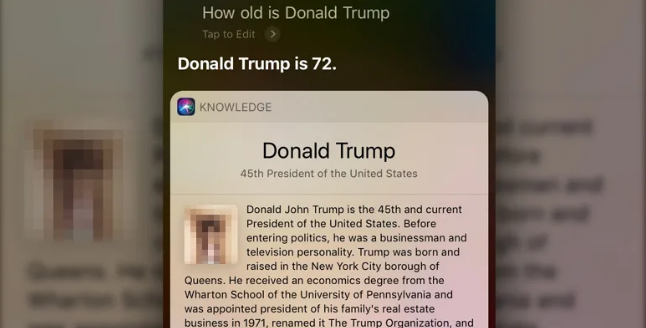 If you thought the fun stories with Siri have ended, you might be in for a treat. A recent finding surfaced stating that according to Siri, Donald trump could actually be something else. So you might want to refrain from asking this voice assistant from asking about the U.S. President.
The looks being carried by the President have always received harsh commentaries in past. However, this iPhone's digital assistant just brought along the worst yet. What happens with Siri is that when you ask this assistant of Donald Trump's age, a picture of the penis might pop up on the screen.
Although Trump is current 72-years-old, the voice assistant reveals nothing of that sort. This particular glitch was actually caused by the vandals who made edits to the Wikipedia page dedicated to the President Donald Trump.
As of now, the issue has been completely fixed. The editor for Wikipedia commente=d that the responsible vandals were blocked from Wikipedia after the case was reported. The errors made by Siri are so common that there is a complete Reddit page dedicated to sharing these ridiculous mistakes.
It was just last year that the users were completely confused when iPhone's PA started telling its users that Bulgaria's national anthem was "Despacito".
HVAC Technology can Help to Increase Energy Efficiency: Study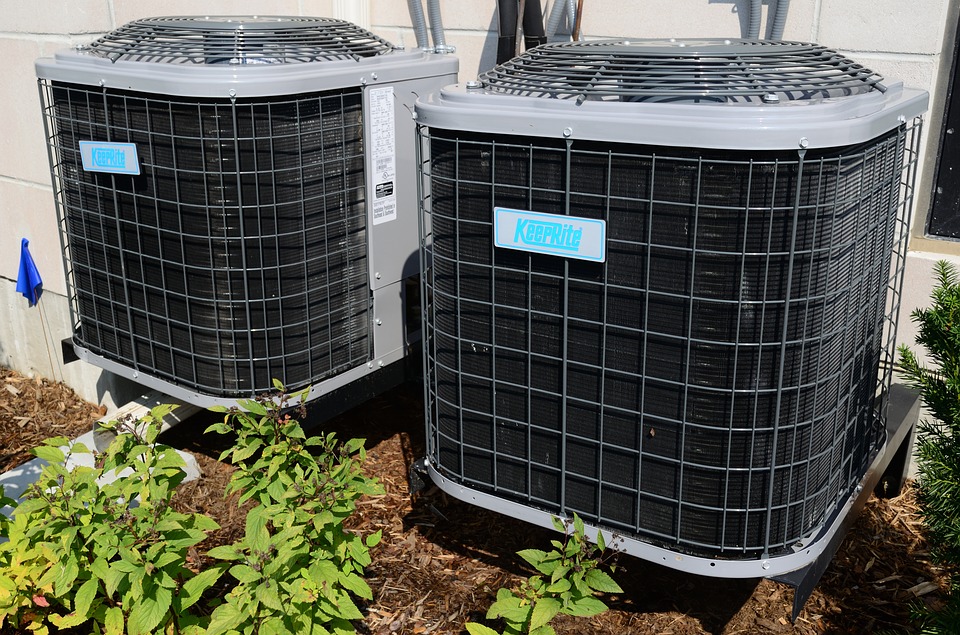 A study by Bigtimedaily.com on energy consumption in using various appliances has found that HVAC technology is effective in increasing energy efficiency at a significant rate. Various developing countries such as India have witnessed a considerable increase in the use of energy over the last few years. Apart from this, the demand for energy is going to surge at an excellent rate in the next 10 years. The study highlights that the use of HVAC technology can play a crucial role in reducing the energy consumption to a great extent.
The increasing rate of urbanization has ensured that there is a need to use progressive methods to reduce energy consumption all across the world. A number of committees and boards have been set to address the demand for sustainable infrastructure development. The use of Heating, Ventilation, and Air Conditioning (HVAC) system is one such area which contributes to energy consumption on a large scale.
Hence, HVAC companies are investing a lot in R&D work to implement technologies to increase energy efficiency. The demand for HVAC systems is going to surge drastically in the near future which has compelled HVAC companies to focus on reducing costs and increasing energy efficiency. Various techniques such as radiant cooling systems and demand load segregation have been used to solve the purpose. With this change, the HVAC air conditioning repair services such as 1stclassairservice.com are also devising ways to provide an excellent service to their customers. Latest technologies are used by such repair service units to increase the demand for their products.
Other technologies such as eco-friendly refrigerants, stabilizer free operations and low-frequency torque control under overload conditions are introduced in the HVAC systems to ensure high efficiency of energy.