Speed Keto® | Is it REALLY the Best Way to Do Keto?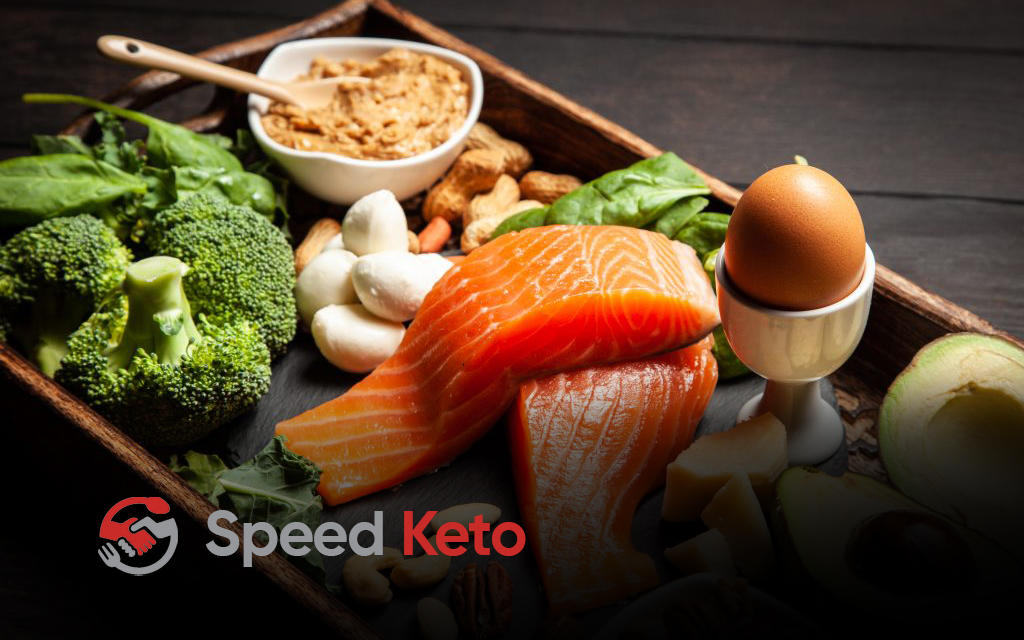 Dr. Harlan Kilstein, the founder of Completely Keto and the author who published the Speed Keto® diet program, believes that Speed Keto is the best way to do Keto. Is it true?
Speed Keto®, part of the Completely Keto line of products and services, is a comprehensive diet plan that is marketed at those who are looking for an easier way of doing Keto.
According to Dr. Harlan, Speed Keto® was an 'amalgamation of everything he's learned about Keto.' This was after he was diagnosed with a metabolic condition that introduced him to the diet, and later, as a result of it, established the popular Keto Recipes for Beginners Facebook group (which now has over 1.2 million devoted followers that excitedly share their experiences with Keto at all times of the day).
But, does it even work? And, what about Speed Keto® is actually better than other Keto diet plans available in the market?
Speed Keto® | Does it Work?
According to Dr. Kilstein, there are three big issues with regular Keto that Speed Keto® addresses. However, it is still Keto. Speed Keto® is still totally reliant on the metabolic process called ketosis, which is a scientifically proven fat-burning phenomenon.
In that sense, there is no denying that Speed Keto® does work! It just enhances your Keto experience so that you won't have to be so stressed about how you're progressing. 
Speed Keto® | HOW Does it Work?
Which brings us to our next big question. How does Speed Keto® work?
According to the Speed Keto® website, the diet plan is unique in that it doesn't matter if you're a beginner or if you've tried and failed to do Keto in the past. The point of the diet program is to guide you throughout your keto journey so that you can find success easily.
This is done by providing a stress-free keto experience with a ready-made keto meal plan, dozens of 100% keto-friendly recipes, and a quick start guide that guides you through a keto journey that doesn't involve having to count calories or track macros obsessively.
To put it simply, it's a complete keto resource that you take with you everywhere so that you won't have to worry about searching for accurate information on Keto online. Which, according to Dr. Harlan Kilstein, is one of the hardest things to when starting Keto.
What Are Others Saying About the Speed Keto® Plan?
Of course, it's hard to really say whether a diet plan will work for you if you haven't tried it yourself. However, Speed Keto has fixed this issue by providing an online community through a Facebook group called Keto Recipes for Beginners — which has gotten so large that it now has over 1.2 million followers.
Here are a couple of Speed Keto testimonials, taken directly from that page:
"I started my weight loss journey at 288.2 lbs. Also at this weight, I was on 2 medications for high blood pressure, prediabetic, inflammation running amok, anxiety issues, depression and I had very very low self-esteem. After losing almost 80 lbs. I don't have any of these issues anymore. No more medication. I smile and take pictures often now. Sometimes I can hardly believe the difference. Thank you, Speed Keto!" Bayanah Kabad
"Every day is a challenge… Thanks to Speed Keto I am down 30lbs…  I not only lost weight but have gained my life back. Being healthy is so important and I feel it. Speed keto was a game-changer for me…" Bobbi Partridge
Overall, it seems that the reception for the Speed Keto® diet plan is largely positive! Scrolling through the Facebook page, there didn't seem to be any pointedly negative comments either. It's actually rather inspirational! Which, unsurprisingly, seems to have spurred many others to try the diet out for themselves as well!
The Bottom Line: Is Speed Keto® Better?
Judging from the positive reactions people have had about Speed Keto, it does work. And, for both beginners and keto-veterans (who may or may not have had great success with regular keto the first time), it is definitely a viable option!
The question of whether it is better really depends on what kind of person you are. If you want to keep things short and simple, then the Speed Keto plan is definitely a better choice for you! As a diet program, it should teach you a way of doing keto that takes away all of the complex things (calorie counting, macros tracking, etc.) that can make regular keto difficult – so that you can get straight to getting those results! 
4 Ways That IV Therapy Can Make for a Better New Year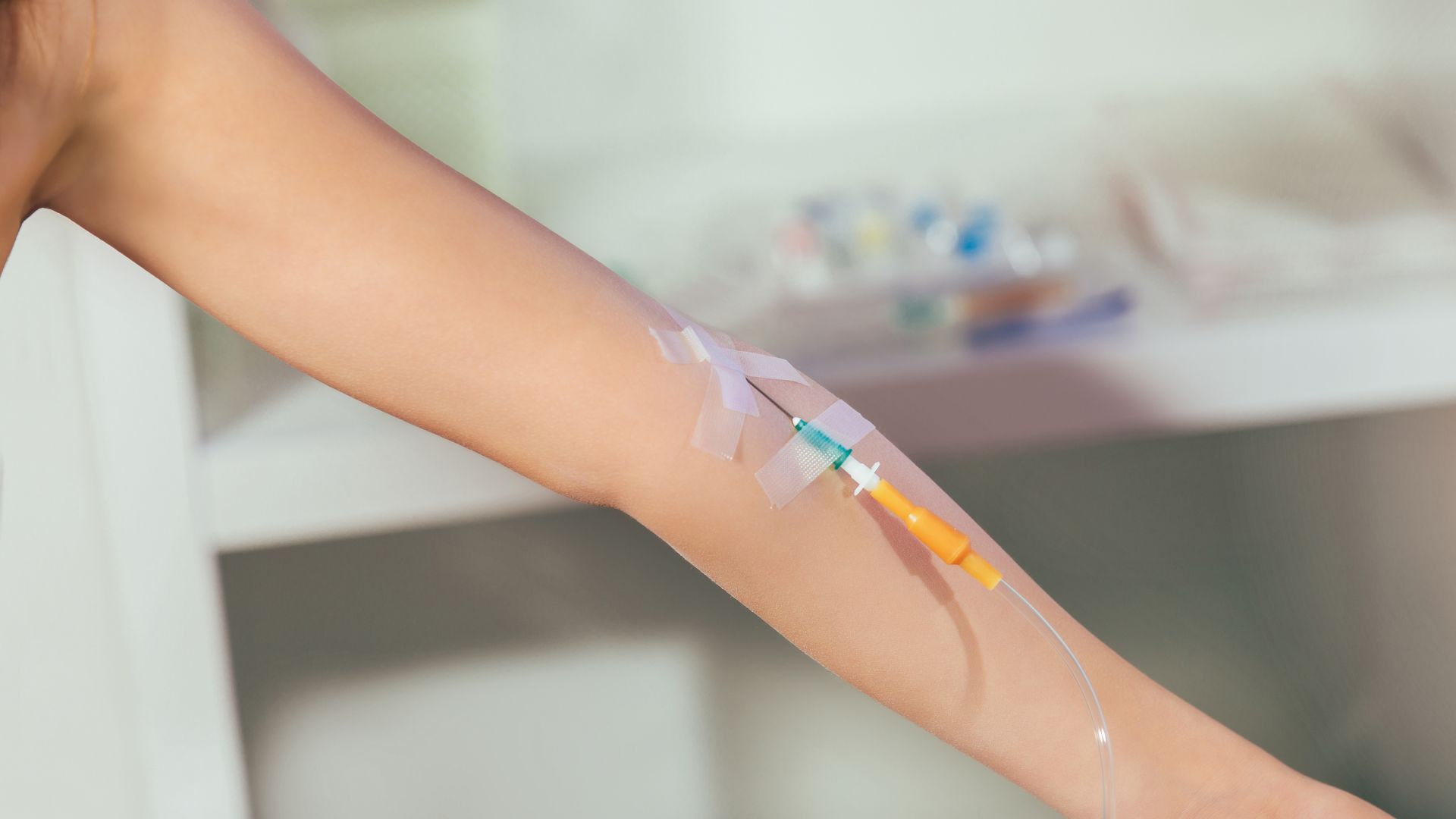 Have you made new year's resolutions? If so, are any of them based on improving your health?
Whether you want to eat more leafy greens, wake up earlier to work out on the treadmill, or even get enough quality sleep at night, you'll want to enjoy good health over the long haul.
If you wish to take steps to be healthier in 2023, check out four ways IV therapy can help.
1. Rehydrate Your Body
Consuming three liters of water daily can help prevent kidney stones, improve mood, and facilitate bowel regularity. While the ideal amount of water might be more or less than three liters, drinking enough water every day is vital.
About 60% of your body is made up of water. If you're dehydrated, you might experience symptoms like low urine output, dry mouth, dizziness, headache, vomiting, and diarrhea. IV therapy can replace the fluids your body lacks — and it can also help you prevent the more severe symptoms of dehydration such as seizures. You'll be healthier this year and beyond if you stay hydrated. If you need a little bit of help on occasion, IV therapy might be the right solution.
2. Lose More Weight
According to statistics, almost one in three adults is overweight, and around one in 11 adults is severely obese. Whether you only need to lose a few pounds or you have a lot of weight to lose, it's essential to take the necessary steps to get to an ideal weight. You likely know the health complications that can come from being overweight. Exercising, eating the right food, and showing discipline by not snacking will help you reach your weight-loss goals. But you might need more.
One option to facilitate your weight-loss objectives is to seek out IV therapy treatments. It can involve essential supplements like alpha-lipoic acid, carnitine, and lipotropic injections. Going this route can help to jumpstart your goal to be the best version of yourself possible.
3. Cure Hangover Symptoms
If you rang in the new year with partying and drinking with friends, you might have experienced a dreaded hangover. But drinking isn't limited to the holiday season, so you might occasionally enjoy a night out on the town with friends, co-workers, and even mere acquaintances. But a night of partying hard can leave you with a massive migraine in the morning.
Fortunately, IV therapy can help to alleviate or eliminate the symptoms of a hangover. Common symptoms include, but aren't limited to, dehydration, stomach ache, nausea, sore muscles, and fatigue. If a hangover is driving you crazy, try IV therapy. You'll get quick relief as the IV fluids and the electrolytes they contain replenish your body and help you feel normal again.
4. Ease Anxiety
Whenever you skim the headlines in the newspaper on any given day, you'll see that a lot of troubling things are happening in the world. And the advent of around-the-clock news channels helps to remind everyone that all is not well on planet earth. It's best sometimes to unplug from the media. Come to think of it, it makes sense to occasionally unplug from technology, take time off work, get a little extra sleep, and spend time with those who matter the most to you.
If you're feeling a little more anxious than usual, one option is to get IV therapy treatments. You'll get more energy, and your mind will be more at ease. The IV fluids contain an electrolyte called magnesium sulfate that can, among other things, reduce your blood pressure, lessen your anxiety, boost your immune system, relax your muscles, and even prevent headaches.
Are you ready to have a better year and set the stage for meaningful changes in your life? If so, you'll want to focus on doing what you need to improve your health. One way to do so is to try IV therapy. Look into it and see if you can find a provider of such services near you.