Spotlight Interview: How Andrew Delory Took A Degree In Communications And Built A Law Empire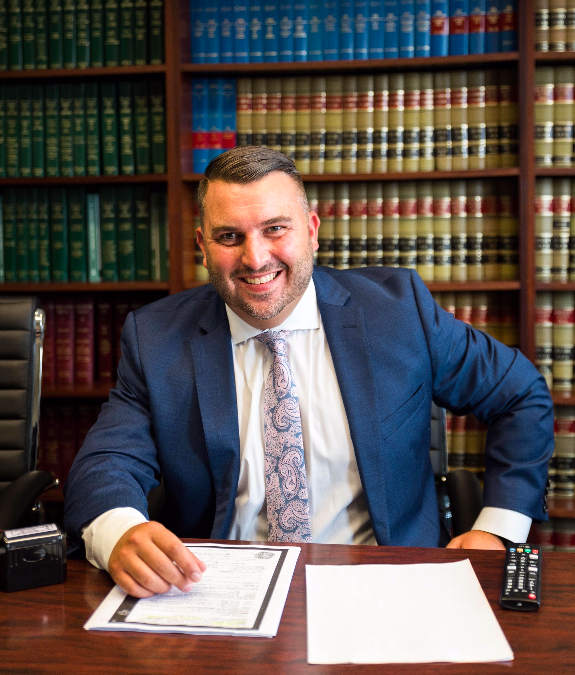 The world has been in the middle of a pandemic for much of 2020, and it is undeniable that many industries have been adversely affected. Despite the struggles, of the economy, the real estate industry has consistently strengthened, supported by the combination of interest rates and inventory both being at an all-time low. In these trying times, Andrew Delory has been a beacon giving buyers faith in the strength of the market. 
Andrew Delory is the second part of the dynamic father-and-son duo behind Delory Law, a legal firm that specializes in helping people buy & sell real estate. They handle a range of legal affairs including zoning, development, condominium conversions, leases, evictions, and some civil litigation. 
I got a chance to catch up with Andrew recently, and he goes deep into his story and how he became the successful attorney we all admire today.
How did you make the decision to become a real estate attorney? What was your educational journey?
I went to a small Catholic High School where I was the Captain of 3 varsity sports teams, Junior Class President, and a co-anchor of the school's own morning news show. I was really into Journalism. Coupled with my love of sports, I thought for sure I would work on ESPN one day.
I enrolled in the University of Rhode Island in the fall of 2005 seeking a Communications Studies major specializing in Journalism. Halfway through college, Journalism got its own school separate from Communications.  Instead of having to retake many of the same general elective style courses to get a Journalism degree, I turned my attention towards using my Communications Studies background to focus on marketing/advertising.  
I graduated with a Bachelor of Arts in Communications Studies in 2009, then enrolled at the Massachusetts School of Law in the fall of 2010 as a night student because I was working full time during the day as a paralegal.  I worked extremely hard and successfully completed my studies in May 2013. Then I took the bar exams, passed, and was sworn in as an Attorney in November 2013.
So you run Delory Law alongside your dad. Was it always clear that you were going to join the family business?
I never intended to work with my dad, the circumstances just kind of presented itself. I enrolled in law school as a night student in the fall of 2010 and continued to work full time during the day. Unfortunately, after I completed my first semester I was laid off from the firm I was working at.
While I was searching for a new job, my father, who is an attorney, offered me the opportunity to start working in his office part-time, allowing me to transition to a full-time law school student. The rest is history. 
By working together, we are able to deliver better service to his existing clients while also having the tools of the trade necessary to attract a new and younger generation of clients. This is critical for our growth as an office because Millenials are now reaching their prime life stage to purchase their first home, and our office is ready to serve them!
You mentioned working as a paralegal and eventually getting laid off. What was that experience like?
I graduated from college with a plan to leverage my Communications Studies degree to land a job in the advertising/marketing field.  Unfortunately, in 2009 we were in the midst of a brutal economic recession that made it really difficult to find even an entry-level job. 
A friend of mine reached out and said she worked at a law firm that had an opening for a paralegal. I interviewed and got the job!
The firm specialized in mortgage foreclosures but the job itself was very mechanical. After a few months, I had basically learned everything I could. The lawyers I was assigned to work for basically started rubber-stamping my work without even really reviewing. That's when I decided I wanted to take control and get into business more for myself. 
I decided that law school was the best option for me because I could venture into business for myself but could use my legal background to write strong contracts.
Do you have any final advice for anyone who wants to grow and succeed in their life right now?
If you want something in life, you have to go after it.  Wake up every day and work towards your goals.  Enjoy what you have accomplished but remember nothing is promised.  You can't get to the next level by spending all your time celebrating that you've reached the level you're on.
You can follow Andrew's journey on his IG, Facebook, and Twitter: @delorylaw
Outsourcing Front-End Development Services: Insider's Guide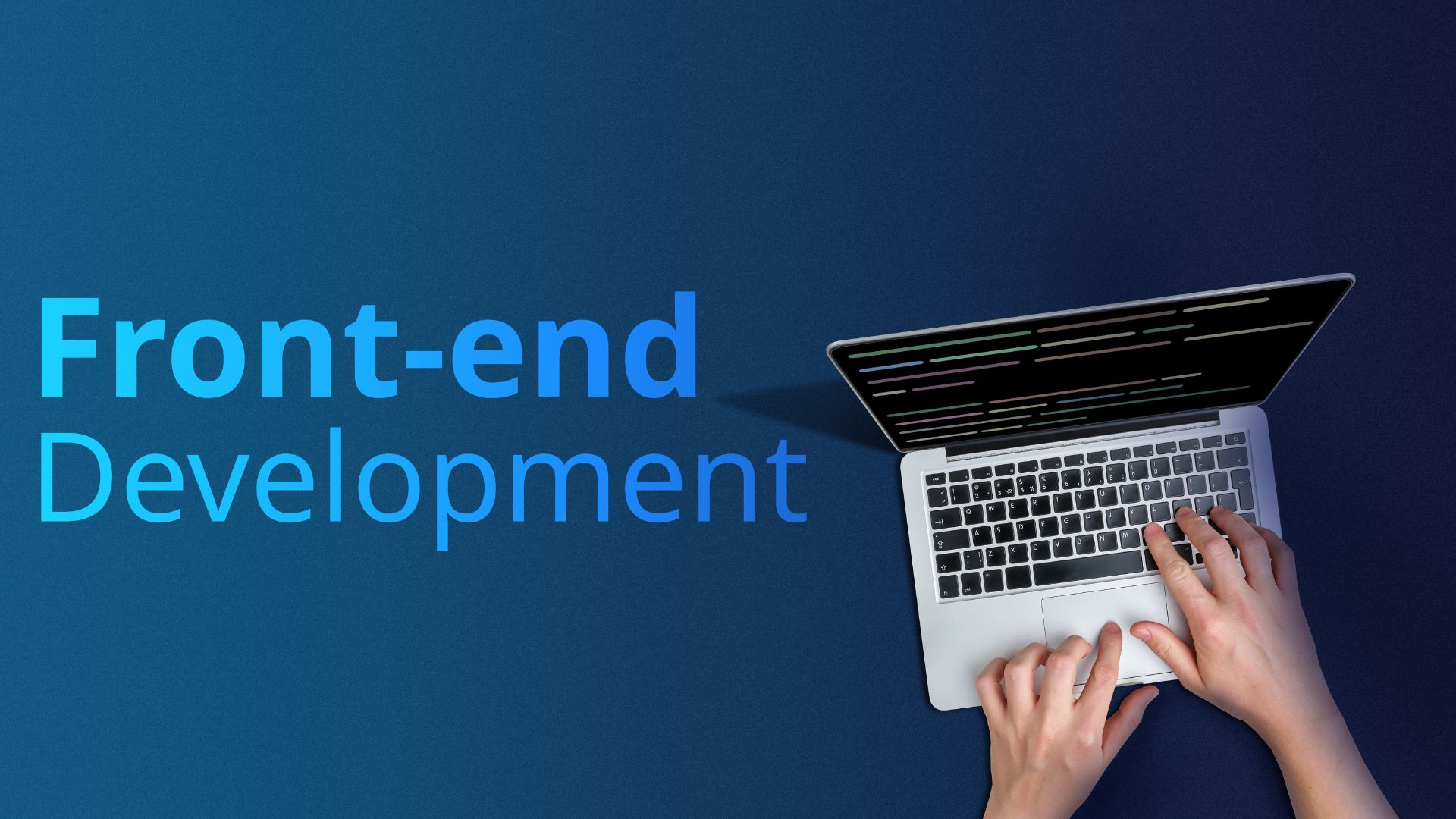 Outsourcing front-end development services has become increasingly popular in recent years as companies look to access specialized skills and expertise, and save on labor costs. According to the Global Outsourcing Survey made by Deloitte, the top reasons for outsourcing front-end development are to access specialized skills (57%), cost savings (50%), and to free up internal resources (49%).
This article will cover some frequently asked questions (FAQs) in a Q&A way to help you make an informed decision when considering outsourcing front-end development services. We'll address concerns such as how to find the right vendor, how to communicate effectively, and how to manage the project to ensure success. By the end of this article, you'll have a better understanding of the considerations and best practices for outsourcing front-end development services.
What is front-end development?
Front-end development, or client-side development, refers to designing and implementing a website's or application's user interface (UI). It involves creating the layout, visual design, and interactive features that users interact with when they visit a website or use an app.
Front-end developers use a variety of programming languages and technologies to build the UI, including HTML, CSS, and JavaScript. They also need to have a strong understanding of user experience (UX) design principles and be able to create visually appealing and intuitive interfaces that meet the needs of the target audience.
Front-end development plays a crucial role in the user experience of a website or application, and it's an essential part of any digital product. The work of a front-end developer often intersects with that of a UX designer and a back-end developer.
Why should I consider outsourcing front-end development services?
As mentioned in the intro, there are several reasons why outsourcing front-end development services may be an excellent option for your company. One of the main reasons is cost savings. Outsourcing is often more cost-effective than hiring in-house developers, especially if you only need front-end development services for a specific project. 
Also, a company can benefit from a vendor's specialized skills and experience and the ability to scale its development resources as needed. This can be especially useful for companies with fluctuating project demands or in need to quickly ramp up or down their development efforts.  
In addition, outsourcing front-end development can allow a company to focus on its core competencies and improve the overall quality of the product, as well as save time by delegating the development work to a vendor. 
How do I find the right front-end development company to work with?
Finding the right front-end development company to work with is crucial for a successful project. Start by defining your project goals, timelines, and budget, and research potential vendors with experience in the technologies and frameworks relevant to your project. 
Review the company's portfolio and case studies to get a sense of their past work and the types of projects they have experience with. Glassdoor, Trustpilot, LinkedIn, GoodFirms or Clutch are some platforms to do this. Consider the company's culture and values. You can also request references and speak with past clients to get an idea of the company's track record and how well they handle challenges like yours. 
What should I consider when choosing a front-end development company?
There are several factors to consider when choosing a front-end development company. Technical skills and experience are crucial, as the company will be responsible for building and implementing the UI of your website or application. Check if the company has experience with the technologies and frameworks you need for your project.
Effective communication and collaboration are also essential. Verify that the vendor has a track record of working well with clients and can effectively communicate and collaborate with your team. Cultural fit is also important, as you will be working closely with the vendor for the duration of the project. It's a good idea to have a face-to-face or video call meeting to get a sense of the company's culture and see if it aligns with your own.
Finally, consider the company's pricing and business model. Make sure the company is transparent about its rates and fees and that they align with your budget. Also, consider whether the company offers flexible pricing options or packages that may be more suitable for your needs.
Once you've narrowed down your options, it's a good idea to request proposals from a few different vendors. This will allow you to compare and contrast their approaches and determine the best fit for your project. 
Bringing it all together
In summary, outsourcing front-end development services can be an easy, cost-effective, and efficient way to access specialized skills and expertise. By carefully considering factors such as technical skills, communication and collaboration abilities, cultural fit, pricing, and business model, you can find the right vendor to meet your needs and achieve success with your project.