Stuck In Your 9 To 5 Job But Too Afraid To Break The Chain? Steven Mayer Can Help You Do That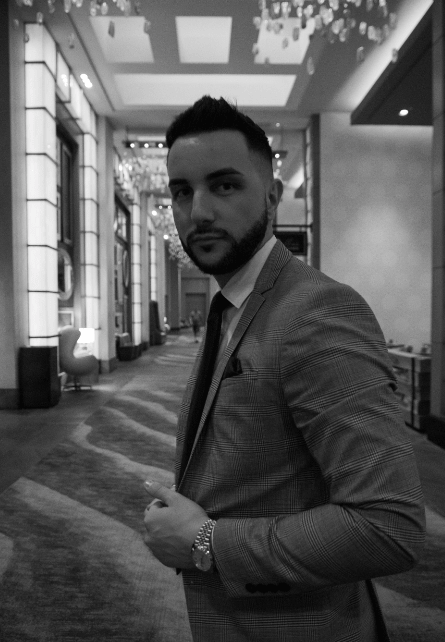 The world as we know it has changed. While the need for physical labor may have drastically decreased over the last century, the need for critical thinking around the workspace has become crucial for organizations to prosper. The kind of mentally challenging tasks assigned to workers has led to an increase in stress levels. Still, workers find themselves working long hours in jobs that they do not even find interesting just so they could make ends meet. If you find yourself stuck in such a situation, Steven Mayer should be your go-to person.
Steven is the CEO and co-founder of Valiant Consultants, one of the top consulting firms in the U.S offering Amazon Automation services. His entrepreneurial experience, that includes many failures topped an everlasting success, has made him a coach and counsultant to many individuals struggling to start their own business. As of now, Steven has helped over 540 people quit their jobs and let go of the fears that are attached to it. If you wish to fulfill your dreams and achieve what you truly want in life, you must follow these tips given by Steven himself.

Find other potential options
"One of the main reasons people come to ask me for help is that they do not have any backup options. When you look at the market for new opportunities that attract you, you expand your potential opportunities. You develop the flexibility that allows you to not stress so much if your current job does not give you the satisfaction you desire. The peace of mind you gain from knowing you do not have to turn your current job into a life and death situation is phenomenal," says Steven. 
Invest in a job that you love
According to Steven, once you have other options laid down, it's time to figure out which one of these options you are most attracted to and invest in it. This investment doesn't necessarily have to be monetary – it can be physical and emotional too. Investing in a job you love allows you to explore growth options and use your creativity to invent new ways of conducting business. In addition, you stay motivated while you are working inside that safe space where giving your "all" becomes the key notion. In short, a job that you love proves faithful to your growth than a job that you are miserable in. 
So how do I break out?
Think about it. Steven says, "never underestimate your ability to take risks". He believes every individual should be capable and confident enough to take risks and explore new options instead of just settling down. According to Steven, the first step you need to take is to become financially independent so that you do not rely on your job entirely for money and you can do this by finding more sources of income (ideally starting your own business). Apart from this, you can also invest your earnings in financial instruments like bonds and stocks that pay returns. Once you ensure that you have other earning options, you will rely less on your 9 to 5 job and with time, have the courage to leave it. After this, you will have plenty of time to pursue your passions.
Destiny and fate have nothing to do with your 9 to 5 job. It ultimately depends on the choice you make. Steven Mayer is successful today because he never relied on just one source of income and invested his time and effort in his business. Be it real estate or a simple grocery store, having your own business gives you less of a headache at the end of the day which is why you must definitely give this idea a thought (if you haven't already).
The Ultimate Guide to the Essential Social Skills in Business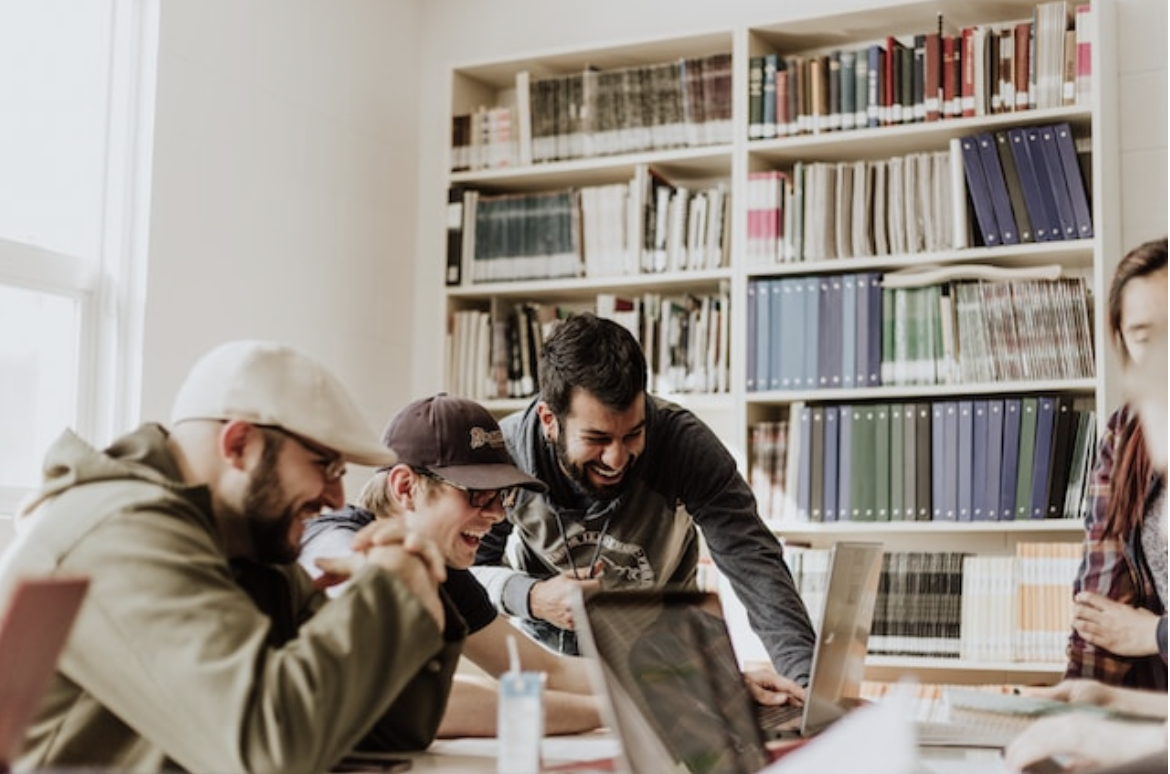 Effective communication and strong relationships are essential for success in the workplace. One factor that can greatly influence these qualities is emotional intelligence, often abbreviated as EQ. EQ refers to the ability to identify, understand, and manage one's own emotions, as well as the emotions of others. Research has shown that individuals with high levels of EQ are better equipped to handle stress, communicate effectively, and work collaboratively with others (Chamorro-Premuzic & Sanger, 2016).
Research has consistently shown that emotional intelligence (EQ) is an important predictor of job performance and success in the workplace. EQ is comprised of a set of skills that allow individuals to recognize, understand, and regulate their own emotions, as well as the emotions of others. In addition, individuals with high EQ are better able to communicate effectively, build relationships, and navigate complex social situations. As a result, they are often viewed as effective leaders and collaborators, and are more likely to achieve their personal and professional goals.
In fact, a number of studies have demonstrated the significant impact that EQ has on job performance and success. For example, one study of 85 upper-level managers found that those with higher EQ scores were rated as more effective leaders by their subordinates (Law, Wong, & Song, 2004). Another study of 151 employees found that those with higher EQ were more likely to be promoted within their organization over a five-year period (Carmeli, Brueller, & Dutton, 2009). These findings highlight the importance of EQ in the workplace and suggest that developing these skills can lead to significant benefits for both individuals and organizations.
According to a study conducted by TalentSmart, a leading provider of EQ assessments, EQ is responsible for 58% of success in all job types (Bradberry & Greaves, 2009). In contrast, IQ only accounts for about 4% of success in the workplace. This suggests that EQ is a crucial skill set for individuals in any professional field. Fortunately, EQ is a skill that can be developed and honed over time with practice and awareness.
There are several key components of EQ that are particularly important for success in the workplace. These include: 
Self-Regulation: This refers to your capacity to recognize and control your emotions. Sometimes treating them when they arise may be necessary. Understanding how to manage your anger is essential. However, it can also cover how to control the feelings you'll experience.
Self-Awareness: This implies recognizing and understanding your own feelings. Do noisy places make you nervous? Do other people talking over you make you angry? Knowing these truths about yourself shows that you are working on your self-awareness. Being conscious of yourself is necessary for this phase, which can be more complex than it sounds.
Socialization: This category focuses on your capacity to manage social interactions and direct relationships. It doesn't entail dominating others but knowing how to work with others to achieve your goals. This could entail presenting your ideas to coworkers, leading a team, or resolving a personal disagreement.
Motivation: Strong motivators include external forces like money, status, or suffering. Internal motivation, however, plays a significant role in Goleman's concept. By doing so, you demonstrate your ability to control your cause and initiate or continue initiatives of your own volition rather than in response to external demands.
Empathy: It's equally critical to be sensitive to others' feelings. This may entail learning to identify different emotional states in individuals — for example, can you tell the difference between someone at ease and someone anxious? — but it also requires comprehension of how other people may react to their current situation. Empathy is one of the essential traits in business and business leadership.
A thought leader in this space, Michael Ventura has built a career advising organizations on the importance of emotional intelligence in the workplace. In his book, Applied Empathy, Ventura highlights the value of empathy in business and provides strategies for developing and applying this skill set. With two decades of experience as a leader, facilitator, and educator, Ventura's work has made impact in with prestigious institutions such as Princeton University and the United Nations as well as corporate clients such as Google and Nike.
Through his work, Ventura advises leaders to focus on the development of EQ in order to help individuals improve their communication, collaboration, and leadership skills, ultimately leading to greater success in the workplace. Experts like Ventura continue to support the growing body of research on the value of EQ in business, and the evidence that organizations who invest in the EQ of their teams help to create a more empathetic and successful professional environment.
And it's worth noting that EQ isn't just important for individual success in the workplace, but also for overall organizational success. A study by the Center for Creative Leadership found that EQ was a better predictor of success than IQ or technical skills in the workplace, and that teams with higher levels of EQ tend to be more effective and productive (Boyatzis, Goleman, & Rhee, 1999). By cultivating a culture of empathy and emotional intelligence, organizations can improve their overall performance and create a more positive work environment for their employees.
In conclusion, emotional intelligence is a crucial component of success in the workplace, and individuals and organizations alike should prioritize the development of these skills. The ones that do not only develop a leading edge in their category, but also become a meaningful place to work for their teams. And in today's rapidly changing talent landscape, the retention of highly capable, emotionally intelligent leaders is one of the greatest keys to unlocking success.
References:
Boyatzis, R. E., Goleman, D., & Rhee, K. S. (1999). Clustering competence in emotional intelligence: Insights from the emotional competence inventory (ECI). In R. Bar-On & J. D. A. Parker (Eds.), Handbook of emotional intelligence (pp. 343-362). Jossey-Bass.
Bradberry, T., & Greaves, J. (2009). Emotional intelligence 2.0. TalentSmart.
Chamorro-Premuzic, T., & Sanger, M. N. (2016). Does employee happiness matter? Journal of Organizational Effectiveness: People and Performance, 3(2), 168-191.