Thriving Self-Made Millionaire Vishal Jain Speaks On How To Save And Invest Money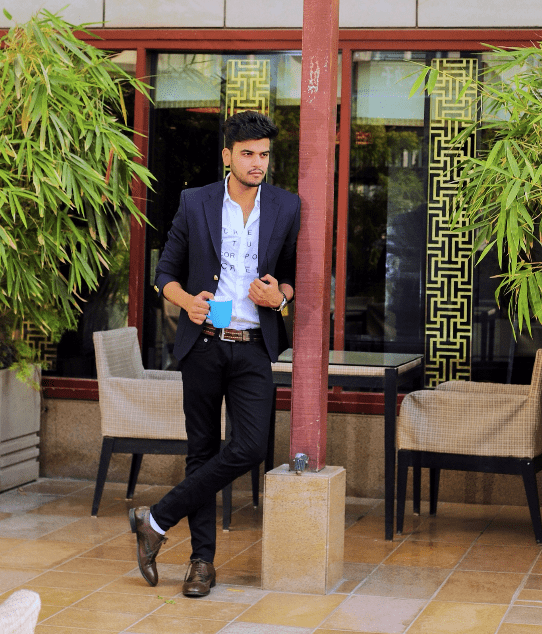 When it comes to Digital Marketing, the name Vishal Jain is quite popular. Besides being an all-rounder when it comes to self-sustenance and dedication, Vishal is also a mentor for young people who are willing to take risks and explore new options but are struggling to do so. These individuals can certainly benefit from his advice. 
"​Dropping out of college proves that you have enough courage to go against societal norms," says Vishal, when asked about why college dropouts are so successful. This is probably why he went on to drop out from college and onto the path which he always dreamt of. 
In 2015, Vishal Jain quit college with a dream of starting his own business. For that purpose, he saved up money by working as a freelancer. After a year of saving up, he started his first business, Sunshy Digital Media Agency. Fast forward 4 years, he is the founder of 5 companies, also author of an eBook and the owner of a house at just the age of 23.
So how does Vishal manage to run 5 different businesses along with saving a substantial amount of money when even the most experienced individuals fail to do so? The trick is simple: investing and reinvesting. The money that he earned from his other businesses and passive sources, he would invest back into projects and investment opportunities that would have positive, multifold returns. 
"Extra cash", he says, should be invested into stock market and real estate rather than being spent on short-term fancy items such as fancy phones and expensive clothes.
He wants youth today to learn about his 5 percent rule i.e. spending 5 percent of your income and saving the rest. It is simple to say, but a lot more difficult to follow. According to Vishal, the beginning is always the toughest. Sometimes, he would end up spending more than budgeted for special occasions, and then he would spend months making up for the extra expenditure. Like youth his age, he would want to spend more, party more and hang out with his friends but unlike people his age, his urge to make it big was much stronger. This fueled him to save and invest as much and as frequently as he could. This is when he came up with his 5 percent rule; spending only 5 percent of what he makes and investing the remaining 95 percent.
Vishal puts 10% to 20% of his earnings back into his businesses to help them grow. He has not taken out any money till date from one of his company which deals in industrial items, all of the profit is, again, invested back in the company. Furthermore, he invests 50% to 60% of his earnings in shares, mutual funds and savings funds (Govt bonds). 5% of his income is invested in gold and diamonds. Remaining amount is accumulated in FD's and savings bank accounts, which when presented with some good investment opportunity in real estate or business is used. Vishal believes in doing charitable work and does it by helping kids with hunger through Akshaya patra association. He has also supplied a year's worth of books and stationery to an entire village in M.P. and keeps donating to various associations related to health welfare. He will also launch his own charity foundation by the end of this year. 
How can that be a possibility for you? Well, that's easy. According to Vishal, young people should start selling their services on freelancing sites the first chance they get. The modern-day narrative gives young people a larger chance of experimentation than their predecessors ever had. Websites such as Fiverr or Upwork give individuals a chance to learn important skills in life that can help in acquiring better prospects. You don't necessarily have to quit college; just make sure to experiment with the gazillion options you have on the internet. The rest is saving and investing as much money as you can because your goal should be financial freedom not show off. 
According to Vishal, cash is king; the only thing you need to do is look for opportunities to invest it sensibly. Surely, we can all succeed from sincere advice from a young, diligent entrepreneur like Vishal Jain who is not only willing to prosper on his own but also wants many others like him to follow their dreams and make a name for themselves.
Outsourcing Front-End Development Services: Insider's Guide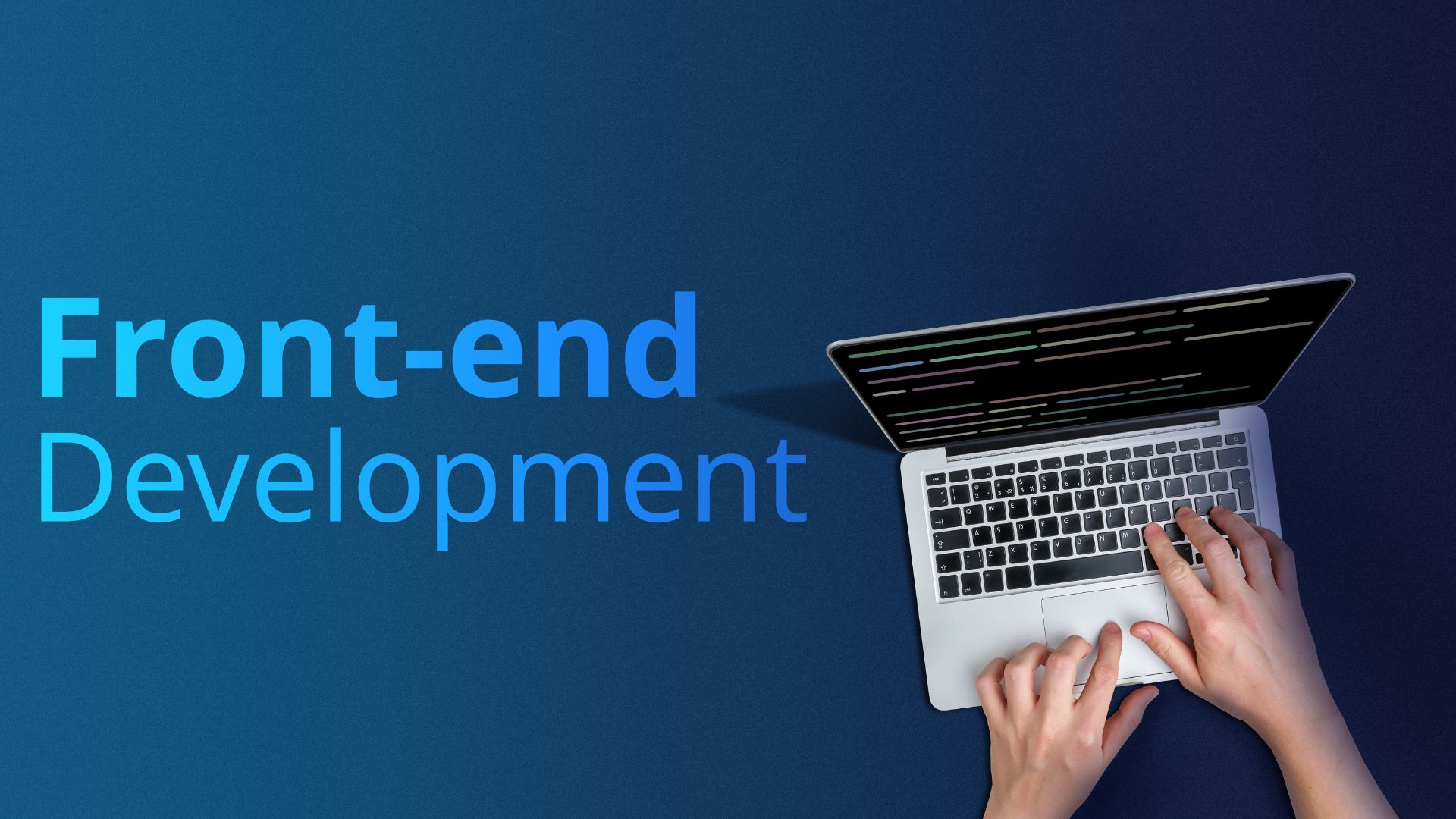 Outsourcing front-end development services has become increasingly popular in recent years as companies look to access specialized skills and expertise, and save on labor costs. According to the Global Outsourcing Survey made by Deloitte, the top reasons for outsourcing front-end development are to access specialized skills (57%), cost savings (50%), and to free up internal resources (49%).
This article will cover some frequently asked questions (FAQs) in a Q&A way to help you make an informed decision when considering outsourcing front-end development services. We'll address concerns such as how to find the right vendor, how to communicate effectively, and how to manage the project to ensure success. By the end of this article, you'll have a better understanding of the considerations and best practices for outsourcing front-end development services.
What is front-end development?
Front-end development, or client-side development, refers to designing and implementing a website's or application's user interface (UI). It involves creating the layout, visual design, and interactive features that users interact with when they visit a website or use an app.
Front-end developers use a variety of programming languages and technologies to build the UI, including HTML, CSS, and JavaScript. They also need to have a strong understanding of user experience (UX) design principles and be able to create visually appealing and intuitive interfaces that meet the needs of the target audience.
Front-end development plays a crucial role in the user experience of a website or application, and it's an essential part of any digital product. The work of a front-end developer often intersects with that of a UX designer and a back-end developer.
Why should I consider outsourcing front-end development services?
As mentioned in the intro, there are several reasons why outsourcing front-end development services may be an excellent option for your company. One of the main reasons is cost savings. Outsourcing is often more cost-effective than hiring in-house developers, especially if you only need front-end development services for a specific project. 
Also, a company can benefit from a vendor's specialized skills and experience and the ability to scale its development resources as needed. This can be especially useful for companies with fluctuating project demands or in need to quickly ramp up or down their development efforts.  
In addition, outsourcing front-end development can allow a company to focus on its core competencies and improve the overall quality of the product, as well as save time by delegating the development work to a vendor. 
How do I find the right front-end development company to work with?
Finding the right front-end development company to work with is crucial for a successful project. Start by defining your project goals, timelines, and budget, and research potential vendors with experience in the technologies and frameworks relevant to your project. 
Review the company's portfolio and case studies to get a sense of their past work and the types of projects they have experience with. Glassdoor, Trustpilot, LinkedIn, GoodFirms or Clutch are some platforms to do this. Consider the company's culture and values. You can also request references and speak with past clients to get an idea of the company's track record and how well they handle challenges like yours. 
What should I consider when choosing a front-end development company?
There are several factors to consider when choosing a front-end development company. Technical skills and experience are crucial, as the company will be responsible for building and implementing the UI of your website or application. Check if the company has experience with the technologies and frameworks you need for your project.
Effective communication and collaboration are also essential. Verify that the vendor has a track record of working well with clients and can effectively communicate and collaborate with your team. Cultural fit is also important, as you will be working closely with the vendor for the duration of the project. It's a good idea to have a face-to-face or video call meeting to get a sense of the company's culture and see if it aligns with your own.
Finally, consider the company's pricing and business model. Make sure the company is transparent about its rates and fees and that they align with your budget. Also, consider whether the company offers flexible pricing options or packages that may be more suitable for your needs.
Once you've narrowed down your options, it's a good idea to request proposals from a few different vendors. This will allow you to compare and contrast their approaches and determine the best fit for your project. 
Bringing it all together
In summary, outsourcing front-end development services can be an easy, cost-effective, and efficient way to access specialized skills and expertise. By carefully considering factors such as technical skills, communication and collaboration abilities, cultural fit, pricing, and business model, you can find the right vendor to meet your needs and achieve success with your project.