Thriving Self-Made Millionaire Vishal Jain Speaks On How To Save And Invest Money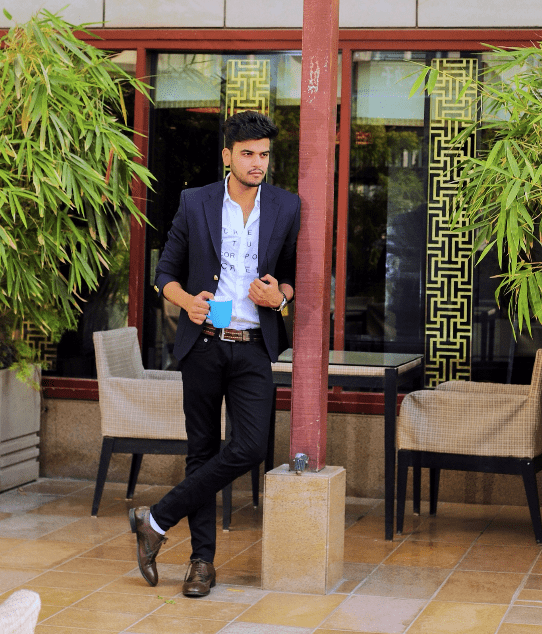 When it comes to Digital Marketing, the name Vishal Jain is quite popular. Besides being an all-rounder when it comes to self-sustenance and dedication, Vishal is also a mentor for young people who are willing to take risks and explore new options but are struggling to do so. These individuals can certainly benefit from his advice. 
"​Dropping out of college proves that you have enough courage to go against societal norms," says Vishal, when asked about why college dropouts are so successful. This is probably why he went on to drop out from college and onto the path which he always dreamt of. 
In 2015, Vishal Jain quit college with a dream of starting his own business. For that purpose, he saved up money by working as a freelancer. After a year of saving up, he started his first business, Sunshy Digital Media Agency. Fast forward 4 years, he is the founder of 5 companies, also author of an eBook and the owner of a house at just the age of 23.
So how does Vishal manage to run 5 different businesses along with saving a substantial amount of money when even the most experienced individuals fail to do so? The trick is simple: investing and reinvesting. The money that he earned from his other businesses and passive sources, he would invest back into projects and investment opportunities that would have positive, multifold returns. 
"Extra cash", he says, should be invested into stock market and real estate rather than being spent on short-term fancy items such as fancy phones and expensive clothes.
He wants youth today to learn about his 5 percent rule i.e. spending 5 percent of your income and saving the rest. It is simple to say, but a lot more difficult to follow. According to Vishal, the beginning is always the toughest. Sometimes, he would end up spending more than budgeted for special occasions, and then he would spend months making up for the extra expenditure. Like youth his age, he would want to spend more, party more and hang out with his friends but unlike people his age, his urge to make it big was much stronger. This fueled him to save and invest as much and as frequently as he could. This is when he came up with his 5 percent rule; spending only 5 percent of what he makes and investing the remaining 95 percent.
Vishal puts 10% to 20% of his earnings back into his businesses to help them grow. He has not taken out any money till date from one of his company which deals in industrial items, all of the profit is, again, invested back in the company. Furthermore, he invests 50% to 60% of his earnings in shares, mutual funds and savings funds (Govt bonds). 5% of his income is invested in gold and diamonds. Remaining amount is accumulated in FD's and savings bank accounts, which when presented with some good investment opportunity in real estate or business is used. Vishal believes in doing charitable work and does it by helping kids with hunger through Akshaya patra association. He has also supplied a year's worth of books and stationery to an entire village in M.P. and keeps donating to various associations related to health welfare. He will also launch his own charity foundation by the end of this year. 
How can that be a possibility for you? Well, that's easy. According to Vishal, young people should start selling their services on freelancing sites the first chance they get. The modern-day narrative gives young people a larger chance of experimentation than their predecessors ever had. Websites such as Fiverr or Upwork give individuals a chance to learn important skills in life that can help in acquiring better prospects. You don't necessarily have to quit college; just make sure to experiment with the gazillion options you have on the internet. The rest is saving and investing as much money as you can because your goal should be financial freedom not show off. 
According to Vishal, cash is king; the only thing you need to do is look for opportunities to invest it sensibly. Surely, we can all succeed from sincere advice from a young, diligent entrepreneur like Vishal Jain who is not only willing to prosper on his own but also wants many others like him to follow their dreams and make a name for themselves.
Brother Ben X Digital Real Estate Program Is COVID-19 Kryptonite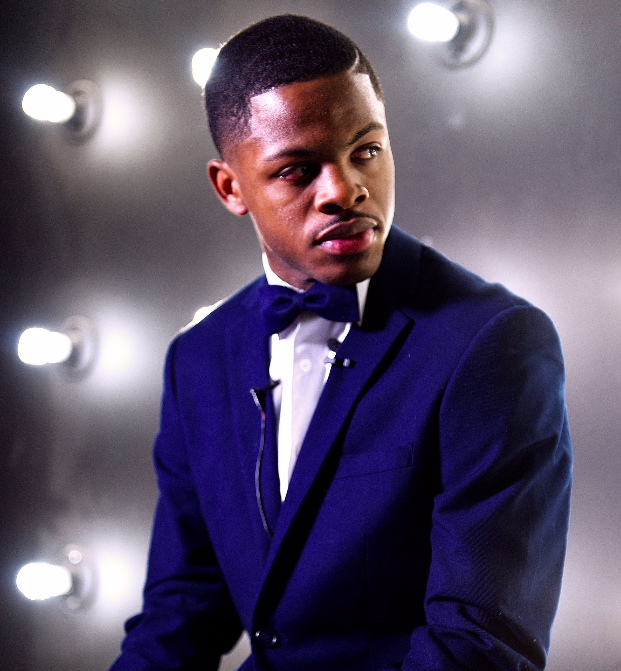 Ben X describes the Digital Real Estate program and how it got started.
I teach people how to become mentally, spiritually, and financially free through my Digital Real Estate program. Our company Assets Before Splurging have several courses and classes but the top tier program is Digital Real Estate which teaches you how to build and scale your business online with passive IMPACT to bring about passive INCOME. I often teach my students, "don't focus on passive income… instead focus on passive impact, because the more people you impact the income will come.
The idea of me creating a program stemmed from me gaining over half a billion views on Facebook alone, 40+ million on Youtube and over a million followers on social media earning 6 figures in my early 20s after having no degrees in what I'm doing. People all over the world began asking me for advice and guidance on how to do what I did so I created a program showing them just that. I dropped out of college after hearing the Honorable Minister Louis Farrakhan teach on "debt is slavery" and I honestly was not learning anything valuable in college, so the creativity came from my adversity.
Within the last year I teamed up with my brother Jake Tayler Jacobs and we've built a 7-figure financial and life institute. We came up with Digital Real Estate name one day on our podcast and the concept has been impacting thousands. We teach how to find your purpose, tie it into your Digital Real Estate business, how to create content properly, find your target audience, even how to make money without your own product and how to scale it to a six figure business the same exact way we did.
One of my biggest accomplishments is helping thousands of people change their mindset about themselves, life, and their finances. To be specific, for me my biggest accomplishment in business outside of impacting so many people is the impact the business had on Jason King (@Jason.king.biz on Instagram) he came into the course after being laid off due to COVID-19 and made $11,000 in 4 weeks. He was so helpful inside of our private Facebook group we made him a coach for the Digital Real Estate program, he started to get so many testimonials that Jake Tayler Jacobs and I hired him under ABS and now he has his own podcast, teaches weekly on Facebook and have a whole new energy compared to how he first came into the class.
The second biggest accomplishment is the impact the program had on a brother named 11Hrtz(on Instagram). He came into the program and procrastinated, and months later finally applied and made $1500 in one day when he was struggling to make a couple hundred a week due to COVID-19. Unfortunately after revealing this to his family he was robbed and stolen from and he announced this inside of the private group we had, so I decided to raise money for him that night so he could at least get a laptop. That night along with the support of the other tribe member Jake and I gave him $1,000 to get him going and surprisingly he did much more than just buy a laptop to get on his feet. In just a couple days he used that money to not only buy a laptop but buy a digital asset and sold it making $10,000 in one day. The great part about this story is he bought my course homeless and he was homeless when he announced he was robbed and because of the Digital Real Estate program he is doing well and in high spirits.
Lastly a big accomplishment of ours was making $200k+ in the month of June now scaling up with the next goal of doing $500k per month in our Life & Financial institute. This accomplishment was last purposely because to me life isn't about the passive income, but about the passive impact, the bible says seek ye FIRST the kingdom of heaven and all of its righteousness and all of these things will be added to you, so what makes this a real accomplishment is being able to be an example that when you accept your own and be yourself God will bless you with what was promised.
As a student of the Honorable Minister Louis Farrakhan we are taught to do for self and don't wait on others to do for us what we have the power to do for ourselves. One of the things I learned in business is that you don't have to guess the business because business is about providing a service or product, so it's more so about listening. So over the years I listened to the questions that my community asked me about making money and running a business online and I built the program based on what I did and what they asked me about. Another motivation was me HATING MY JOB, I worked out a warehouse job that reminded me of the plantation I read about then I worked at FED-EX and had an awakening thought. The thought was, "I'm throwing all these boxes on the truck, if I came to work next week going 10x harder throwing a thousand more boxes on the truck my paycheck will be the same, but if I worked for myself the more productive I am the more reward I receive" and it was it from there… I fired my boss before he fired me.
Minister Louis Farrakhan said "adversity is the mother of creativity" so being that I dropped out of college and quit two jobs I had to become creative and be consistent and I knew if I was able to do it and I dropped out of college than my people who are from the same background as me could do the same and it has been a success.
Honestly… there has been no challenges due to Covid-19. Covid-19 and this pandemic has made business sky rocket and maybe the only challenges we've had was having our money tied up by stripe because we scaled a lot faster than expected so they have our money on hold because they deemed it at risk for disputes because we scaled so fast. Due to Covid-19 everyone is watching and shopping online, so it made people value and more attention to what we've been teaching the whole time. How we overcame the stripe problem was switching merchant accounts to a company that supports our community that we have built a relationship with. We showed proof of funds, explained why our business scaled so fast they understood, and we got back rolling. In the meantime, of getting the backend together we continued to promote, but put everyone on a waiting list as we fed them content leading them to crave for the programs. When we opened back up sales began to roll in like we never left.
Honestly I think it's due to what's going on in the world today, it's forcing them to see what I've been teaching and talking about over the years. One of the things I explained to them is having an online presence right now is almost paramount for business, although I believe it was even before COVID-19. Watch time is increasing on social platforms, zoom app usage is growing rapidly and online sales are increasing due to people not wanting to be around everyone due to the virus.
One of the things that may catch their eye about our program is the multiple ways you can make money. I'm often asked, "do I have to have a business or product to succeed in Digital Real Estate?" and the answer is absolutely not, because we show you how to make money with a product/service or without one. Not only that, but many schools are closed down and the ones that did open I saw in New York, coronavirus creeped in so it closed back down, this has forced parents to think about home schooling. What better way to pivot than to learn how make money online from home passively and be able to spend more time with your family.