Study: How Often Should a Strut Mount Get Changed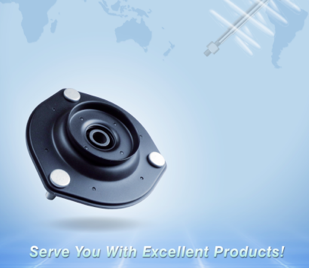 If we neglect the maintenance of auto parts, the car is prone to damage, resulting in safety hazards during driving. As one of the important components in our cycling, strut mount plays an important role in driving comfort.
It not only prevents noise generated by tire and ground, but is also used to reduce the direct shock to car body from uneven ground. AA-TOP strut mount is made of superior rubber material which can ensure the ride comfort especially when passing a deceleration zone. AA-TOP enterprise is specialized in producing Engine Mount, Strut Mount, Control Arm, Tie Rod, Bushing, Timing Belt, V-Ribbed Belt and Cogged V-Belt. Products had passed ISO/TS16949 quality management system, and exported to more than 100 countries, including Europe, Middle East, Southeast Asia, etc. Long term cooperation with big buyers and famous brands had been established in Germany, USA, Turkey and other countries. Idea of "Create value for customers with our excellent making" is what we adhering to.We will constantly keep aggressive, developing new products, improving quality to expand sales market which achieving to be one of auto parts enterprises of First-class.
Symptom of defaults in strut mounts
The comfort is worse, the sound is particularly noticeable when the car come across speed bumps. When the car is driving slowly and braking urgently, if the car vibration is strong, it indicates that the shock absorber has a problem. When driving straight, but the steering wheel is not in accordance with the driving direction and some noise can be heard, the strut mount must be damaged.
Automobile shock absorption inspection procedure
Stop the car after 10km on the road with poor road conditions. Touch the shock absorber housing with your hand. If it is not hot enough, there is no resistance inside the shock absorber and the shock absorber does not work. At this point, you can add the appropriate lubricating oil and then carry out the experiment. If the outer casing is hot, it is inside the shock absorber; otherwise the shock absorber is damaged.
Press hard on the bumper, etc., and then release it. If the car has 2-3 jumps, the shock absorber works well.
Shake the car and pay attention to noise in the shaking. If it is determined that the sound is coming from the shock absorber, the shock absorber check must be removed. Most of the cases are excessive wear of the upper bearing or strut mount of the shock absorber.
Remove the shock absorber and disassemble it, place it upright, and press the lever firmly to the end. If the shock absorber fails, the lever will not rebound.
How to replace strut mounts
When it comes to parts replacement, most people only think of replacing the strut mount that failed. In fact, this is not true. It is best to replace them on both sides, because strut mounts are gradually aging. If the parts on both sides are inconsistent, it will cause the other side to break quickly and increase unnecessary trouble. Four wheel alignment must be done after the replacement is completed. Due to the disassembly and assembly of components, the rear angle, the camber angle, the front wheel camber angle and the front wheel toe angles of the car will change to some extent. Otherwise, there will be a phenomenon of direction deviation.
How to maintain
When parking, try to park the car on a relatively flat floor. Do not leave the vehicle tilted for a long time. For example, if one side of the car is pressed against the step and the other side is pressed against the road. Unevenness is not good for vehicle shock absorbers.
If there are schools or other places with speed bumps, the driver should slow down in advance, otherwise it will not only increase danger, but also too fast speed will damage the vehicle shock absorption. Also avoid carrying heavy loads for long periods of time. If heavy vehicles or passengers are frequently carried by vehicles, the shock absorbers will be overloaded, affecting the elasticity and cannot be accurately reset.
Shock absorbers are needed to be checked frequently. If the shock absorber is overheated after driving for several kilometers on a rough road, the inside of the shock absorber is short of oil. If the shock absorber has no temperature, it means there is no resistance inside the shock absorber, the shock absorber does not work, and proper lubricating oil can be added.
Oshenwatch is a perfect replacement of Apple Watch at an affordable price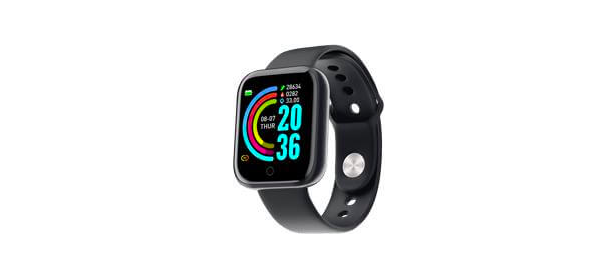 Nowadays more and more people are into fitness. Everyone wants to keep track of their health. Smartwatches are the new trend. People who aren't even into fitness have these watches because it links to their smartphones. However, smartwatches cost a fortune.
An Apple watch is going to be very expensive, that's why not many people can afford it. Oshenwatch is an excellent replacement for Apple Watch. It is a fitness tracker that costs only a fraction of an Apple Watch. Moreover, it performs all the functions of an Apple watch at a seemingly low price.
Oshenwatch has many features that make it worth having. It has an advanced 4.1 Bluetooth technology and hands-free access. Oshenwatch can also answer phone calls and messages. Meaning it can be easily connected to your smartphone without any fuss.
What sets it apart from other cheap Smartwatches is the Biometric sensors that are integrated into it. It is a great fitness tracker as well, and it monitors heart rate. Other than that, it monitors sleep quality l, calorie intake, and blood pressure. If you are an athlete, then it also tracks your running route and how much you cover every day.
Oshenwatch is one of the best fitness trackers out there. And it is one which people can really afford. It is easy to set up and connects with smartphones seamlessly.
Moreover, it has a long battery life. You can wear it for a long time. Not only is the battery of oshenwatch durable, but its material and design are as well. That's the reason it is the best alternative of an Apple watch in the market.