Study: How Often Should a Strut Mount Get Changed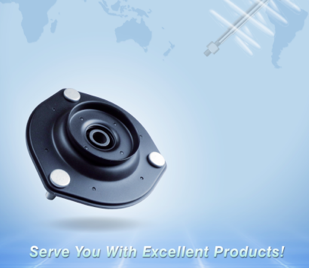 If we neglect the maintenance of auto parts, the car is prone to damage, resulting in safety hazards during driving. As one of the important components in our cycling, strut mount plays an important role in driving comfort.
It not only prevents noise generated by tire and ground, but is also used to reduce the direct shock to car body from uneven ground. AA-TOP strut mount is made of superior rubber material which can ensure the ride comfort especially when passing a deceleration zone. AA-TOP enterprise is specialized in producing Engine Mount, Strut Mount, Control Arm, Tie Rod, Bushing, Timing Belt, V-Ribbed Belt and Cogged V-Belt. Products had passed ISO/TS16949 quality management system, and exported to more than 100 countries, including Europe, Middle East, Southeast Asia, etc. Long term cooperation with big buyers and famous brands had been established in Germany, USA, Turkey and other countries. Idea of "Create value for customers with our excellent making" is what we adhering to.We will constantly keep aggressive, developing new products, improving quality to expand sales market which achieving to be one of auto parts enterprises of First-class.
Symptom of defaults in strut mounts
The comfort is worse, the sound is particularly noticeable when the car come across speed bumps. When the car is driving slowly and braking urgently, if the car vibration is strong, it indicates that the shock absorber has a problem. When driving straight, but the steering wheel is not in accordance with the driving direction and some noise can be heard, the strut mount must be damaged.
Automobile shock absorption inspection procedure
Stop the car after 10km on the road with poor road conditions. Touch the shock absorber housing with your hand. If it is not hot enough, there is no resistance inside the shock absorber and the shock absorber does not work. At this point, you can add the appropriate lubricating oil and then carry out the experiment. If the outer casing is hot, it is inside the shock absorber; otherwise the shock absorber is damaged.
Press hard on the bumper, etc., and then release it. If the car has 2-3 jumps, the shock absorber works well.
Shake the car and pay attention to noise in the shaking. If it is determined that the sound is coming from the shock absorber, the shock absorber check must be removed. Most of the cases are excessive wear of the upper bearing or strut mount of the shock absorber.
Remove the shock absorber and disassemble it, place it upright, and press the lever firmly to the end. If the shock absorber fails, the lever will not rebound.
How to replace strut mounts
When it comes to parts replacement, most people only think of replacing the strut mount that failed. In fact, this is not true. It is best to replace them on both sides, because strut mounts are gradually aging. If the parts on both sides are inconsistent, it will cause the other side to break quickly and increase unnecessary trouble. Four wheel alignment must be done after the replacement is completed. Due to the disassembly and assembly of components, the rear angle, the camber angle, the front wheel camber angle and the front wheel toe angles of the car will change to some extent. Otherwise, there will be a phenomenon of direction deviation.
How to maintain
When parking, try to park the car on a relatively flat floor. Do not leave the vehicle tilted for a long time. For example, if one side of the car is pressed against the step and the other side is pressed against the road. Unevenness is not good for vehicle shock absorbers.
If there are schools or other places with speed bumps, the driver should slow down in advance, otherwise it will not only increase danger, but also too fast speed will damage the vehicle shock absorption. Also avoid carrying heavy loads for long periods of time. If heavy vehicles or passengers are frequently carried by vehicles, the shock absorbers will be overloaded, affecting the elasticity and cannot be accurately reset.
Shock absorbers are needed to be checked frequently. If the shock absorber is overheated after driving for several kilometers on a rough road, the inside of the shock absorber is short of oil. If the shock absorber has no temperature, it means there is no resistance inside the shock absorber, the shock absorber does not work, and proper lubricating oil can be added.
The Intersection of Art and Technology: Animation in the Blockchain Era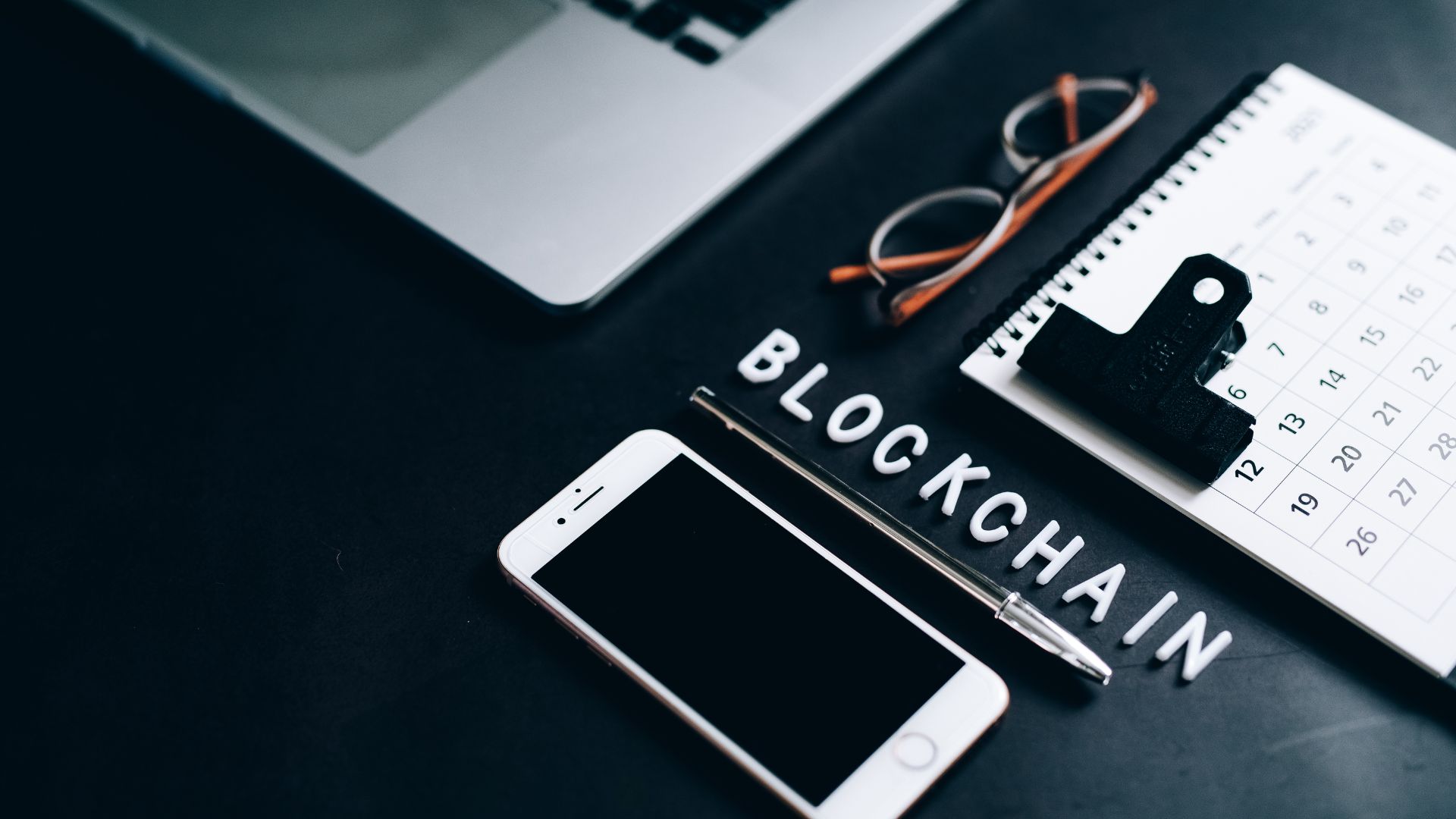 Brief Overview of the Intersection of Art and Technology
The convergence of art and technology is a fascinating phenomenon that's driving innovation in today's digital age. These two seemingly disparate fields are intersecting in unprecedented ways, leading to the creation of new forms of artistic expression and transforming our interaction with technology.
Art, with its emphasis on creativity and aesthetics, is influencing the design and functionality of technological products and services. It's inspiring technologists to create solutions that are not only efficient and effective but also aesthetically pleasing and user-friendly.
On the other hand, technology is opening up new avenues for artists to express their creativity. It's providing them with innovative tools and mediums to create art, from digital painting and 3D modeling to virtual reality and interactive installations. This synergy between art and technology is pushing the boundaries of what's possible, leading to the emergence of a new field where creativity meets innovation.
Introduction to the Role of Animation in the Tech Industry
Animation has evolved from a form of entertainment to a powerful tool in the tech industry. It's playing a pivotal role in making complex concepts more accessible and engaging, enhancing user experience, and facilitating learning.
In the tech industry, animation is being used in a multitude of ways. It's used in user interfaces to make them more intuitive and engaging. It's used in video games to create immersive environments and realistic characters. It's used in virtual reality to create 3D experiences that are incredibly lifelike.
Moreover, animation is playing a crucial role in education and communication in the tech industry. It's being used to create explainer videos that break down complex tech concepts into simple, understandable narratives. This ability of animation to simplify and visualize complex information is particularly valuable in the tech industry, where concepts can often be abstract and complex.
Understanding Blockchain Technology
Explanation of Blockchain Technology
Blockchain technology, often hailed as a revolutionary innovation, is a decentralized digital ledger that securely records transactions across a network of computers. This technology's uniqueness lies in its structure – a chain of blocks, each containing data, a timestamp, and a cryptographic link to the previous block.
This structure ensures the integrity of data. Once a block is added to the chain, its data cannot be altered without changing all subsequent blocks and gaining the consensus of the majority of the network. This makes blockchain inherently secure and resistant to data tampering, a feature that is particularly valuable in an era where data breaches and cyber threats are prevalent.
Moreover, blockchain operates on a peer-to-peer network, eliminating the need for a central authority or intermediary. This decentralization enhances the efficiency and speed of transactions, as they are processed directly between parties.
The Impact of Blockchain on Various Industries
Blockchain's potential extends far beyond its initial application in powering cryptocurrencies like Bitcoin. It's causing a paradigm shift in a multitude of sectors, transforming the way transactions are conducted and data is managed.
In the financial sector, blockchain is streamlining processes, enhancing security, and reducing costs by eliminating the need for intermediaries. It's enabling faster, more transparent transactions, and its immutable ledger provides a reliable record of financial transactions.
In healthcare, blockchain is enhancing data security, patient privacy, and interoperability. It provides a secure platform for sharing health records, ensuring data integrity, and enabling efficient collaboration among healthcare providers.
In supply chain management, blockchain is improving traceability and transparency. It provides real-time visibility into the movement of goods, from origin to destination, helping to prevent fraud and counterfeiting.
The potential applications of blockchain are vast and still being explored, promising a future where transactions of all kinds can be securely and efficiently managed on decentralized platforms.
The Emergence of Animation in the Tech Industry
The Evolution of Animation in Technology
The journey of animation in technology has been a remarkable one. It began in the 1800s with simple devices like magic lanterns and zoetropes, which used a series of static images to create the illusion of motion. As the years passed, animation techniques evolved, incorporating stop-motion and hand-drawn methods to bring characters and stories to life.
With the advent of the digital age, animation took a quantum leap. The introduction of computer-generated imagery (CGI) transformed the field, enabling the creation of intricate 3D models and environments. This led to groundbreaking works such as Pixar's Toy Story, which set new standards for animated films.
Today, animation has permeated various aspects of technology. It's used to create immersive virtual realities, design interactive user interfaces, and develop engaging educational content. The ability of animation to simplify and visualize complex concepts has made it an invaluable tool in the tech industry.
The Role of Animation in Simplifying Complex Tech Concepts
Animation has a unique ability to break down complex tech concepts into understandable visual narratives. This is particularly crucial in the tech industry, where many concepts can be abstract and challenging for the average person to grasp.
Take blockchain technology, for instance. It's a complex system involving numerous processes that can be hard to comprehend. However, animation can simplify these processes, presenting them in a visual and engaging manner. This not only makes the concept more accessible to a broader audience but also enhances its appeal and memorability.
Animation and Blockchain: A Powerful Combination
How Animation is Used to Explain Blockchain Concepts
Animation has emerged as a powerful tool for explaining complex blockchain concepts. Blockchain, with its intricate processes and technical jargon, can be daunting for many. However, animation can simplify these complexities, making blockchain more accessible and understandable.
Animation can visually represent the decentralized nature of blockchain, the linking of blocks, and the concept of cryptographic hashing. It can illustrate how transactions are added to the blockchain, how the consensus mechanism works, and how blockchain ensures data integrity and security.
Through visual storytelling, animation can bring to life the abstract concepts of blockchain, making them tangible and relatable. It can show the flow of transactions, the verification process, and the addition of new blocks to the chain. By doing so, it can demystify blockchain, making it less intimidating and more engaging.
Case Studies of Successful Blockchain Animations
There are numerous examples of successful blockchain animations that have effectively explained blockchain concepts. These animations have used a variety of techniques, from 2D and 3D animation to motion graphics and infographics, to visually represent the workings of blockchain.
One such example is the animation that explains how Bitcoin works. This animation uses simple graphics and clear narration to explain the concept of Bitcoin, how transactions are processed, and how new bitcoins are mined.
Another example is the animation that illustrates the concept of smart contracts on the Ethereum blockchain. This animation uses a combination of graphics and text to explain what smart contracts are, how they work, and their potential applications.
These case studies demonstrate the power of animation in explaining complex blockchain concepts. They show how animation can make blockchain more accessible and engaging, fostering a better understanding and appreciation of this revolutionary technology.
The Role of Blockchain Animation in the Tech World
Blockchain Animation as a Tool for Education
Blockchain animation has emerged as a powerful educational tool in the tech world. It has the ability to simplify complex blockchain concepts and make them more accessible to a wider audience. By turning complicated abstract ideas into simple shapes and engaging visuals, blockchain animation ensures that the message is concise and better understood.
The use of dynamic visual presentations offers several advantages over traditional methods of communication. It can engage viewers, making the learning process more enjoyable and effective. It can also help to overcome language barriers, allowing the message to reach a global audience.
The Benefits and Challenges of Using Blockchain Animation
There are numerous benefits to using blockchain animation. It can boost conversion rates by providing a clear explanation of blockchain technology, encouraging more visitors to take action and become customers. It can also improve SEO, leading to increased website traffic and longer session durations. This can signal to search engines that the website is relevant and valuable to users, leading to improved search engine rankings and greater online visibility.
Blockchain animation can also increase brand awareness by using consistent elements and building a memorable identity. This can help businesses create a strong presence and ensure that viewers remember them. Additionally, it can build trust by presenting a transparent and informative animated video, establishing the brand as a thought leader in the industry.
However, there are also challenges associated with using blockchain animation. One of the main challenges is the need for a high level of technical expertise to create effective animations. This requires a deep understanding of both animation techniques and blockchain technology. Another challenge is the time and resources required to produce high-quality animations.
Despite these challenges, the benefits of blockchain animation far outweigh the drawbacks. It is a powerful tool that can significantly enhance the understanding and appreciation of blockchain technology.
The Future of Animation in Blockchain
Predictions for How Animation Will Continue to Shape Understanding of Blockchain
As we look to the future, it's clear that animation will continue to play a crucial role in shaping our understanding of blockchain technology. The use of animation to explain complex concepts is not just a trend, but a necessity in an increasingly digital world. As blockchain technology continues to evolve and become more complex, the need for clear, engaging, and accessible explanations will only grow.
We can expect to see more innovative uses of animation in the blockchain space. For instance, we might see more interactive animations that allow users to engage with the content in a more hands-on way. This could include interactive diagrams that allow users to manipulate the elements to see how different parts of the blockchain work together, or gamified animations that make learning about blockchain fun and engaging.
The Potential Impact on Industries and Education
The impact of blockchain animation will be felt across various industries and in education. In industries like finance, healthcare, and supply chain management, where blockchain is already making significant inroads, animation can help stakeholders understand how blockchain can solve existing problems and create new opportunities.
In education, blockchain animation can be a powerful tool for teaching students about this cutting-edge technology. It can make learning about blockchain more engaging and accessible, helping to prepare the next generation of innovators and leaders in the blockchain space.
The future of animation in blockchain looks bright. As this technology continues to evolve and permeate various sectors, the role of animation in explaining, promoting, and teaching blockchain will only become more important.
Conclusion
Importance of Animation in Understanding Blockchain
As we've explored throughout this article, animation plays a pivotal role in understanding blockchain technology. The complex and technical nature of blockchain can be a barrier to comprehension for many. However, animation, with its ability to simplify and visualize abstract concepts, can break down these barriers, making blockchain more accessible and engaging.
From explaining the basic principles of blockchain to illustrating its application in various industries, animation has proven to be an effective tool for education and communication in the tech world. It has the power to transform complex information into easy-to-understand visual narratives, making learning about blockchain a more enjoyable and effective experience.
Looking ahead, the future of blockchain animation is promising. As blockchain technology continues to evolve and permeate various sectors, the demand for clear, engaging, and accessible explanations of this technology will only grow. Animation, with its ability to simplify complex concepts and engage viewers, is well-positioned to meet this demand.
Moreover, as more businesses and educational institutions recognize the value of animation in explaining and teaching blockchain, we can expect to see more innovative and engaging blockchain animations. These animations will not only enhance our understanding of blockchain but also promote its adoption across various sectors.
Blockchain animation is more than just a trend. It's a powerful tool that can significantly enhance the understanding and appreciation of blockchain technology, making it more accessible and engaging for a wider audience. As we move forward, the role of animation in the blockchain space will only become more important, shaping the way we understand and interact with this revolutionary technology.