Study: How Often Should a Strut Mount Get Changed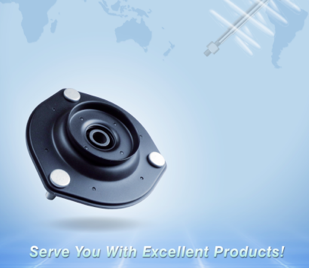 If we neglect the maintenance of auto parts, the car is prone to damage, resulting in safety hazards during driving. As one of the important components in our cycling, strut mount plays an important role in driving comfort.
It not only prevents noise generated by tire and ground, but is also used to reduce the direct shock to car body from uneven ground. AA-TOP strut mount is made of superior rubber material which can ensure the ride comfort especially when passing a deceleration zone. AA-TOP enterprise is specialized in producing Engine Mount, Strut Mount, Control Arm, Tie Rod, Bushing, Timing Belt, V-Ribbed Belt and Cogged V-Belt. Products had passed ISO/TS16949 quality management system, and exported to more than 100 countries, including Europe, Middle East, Southeast Asia, etc. Long term cooperation with big buyers and famous brands had been established in Germany, USA, Turkey and other countries. Idea of "Create value for customers with our excellent making" is what we adhering to.We will constantly keep aggressive, developing new products, improving quality to expand sales market which achieving to be one of auto parts enterprises of First-class.
Symptom of defaults in strut mounts
The comfort is worse, the sound is particularly noticeable when the car come across speed bumps. When the car is driving slowly and braking urgently, if the car vibration is strong, it indicates that the shock absorber has a problem. When driving straight, but the steering wheel is not in accordance with the driving direction and some noise can be heard, the strut mount must be damaged.
Automobile shock absorption inspection procedure
Stop the car after 10km on the road with poor road conditions. Touch the shock absorber housing with your hand. If it is not hot enough, there is no resistance inside the shock absorber and the shock absorber does not work. At this point, you can add the appropriate lubricating oil and then carry out the experiment. If the outer casing is hot, it is inside the shock absorber; otherwise the shock absorber is damaged.
Press hard on the bumper, etc., and then release it. If the car has 2-3 jumps, the shock absorber works well.
Shake the car and pay attention to noise in the shaking. If it is determined that the sound is coming from the shock absorber, the shock absorber check must be removed. Most of the cases are excessive wear of the upper bearing or strut mount of the shock absorber.
Remove the shock absorber and disassemble it, place it upright, and press the lever firmly to the end. If the shock absorber fails, the lever will not rebound.
How to replace strut mounts
When it comes to parts replacement, most people only think of replacing the strut mount that failed. In fact, this is not true. It is best to replace them on both sides, because strut mounts are gradually aging. If the parts on both sides are inconsistent, it will cause the other side to break quickly and increase unnecessary trouble. Four wheel alignment must be done after the replacement is completed. Due to the disassembly and assembly of components, the rear angle, the camber angle, the front wheel camber angle and the front wheel toe angles of the car will change to some extent. Otherwise, there will be a phenomenon of direction deviation.
How to maintain
When parking, try to park the car on a relatively flat floor. Do not leave the vehicle tilted for a long time. For example, if one side of the car is pressed against the step and the other side is pressed against the road. Unevenness is not good for vehicle shock absorbers.
If there are schools or other places with speed bumps, the driver should slow down in advance, otherwise it will not only increase danger, but also too fast speed will damage the vehicle shock absorption. Also avoid carrying heavy loads for long periods of time. If heavy vehicles or passengers are frequently carried by vehicles, the shock absorbers will be overloaded, affecting the elasticity and cannot be accurately reset.
Shock absorbers are needed to be checked frequently. If the shock absorber is overheated after driving for several kilometers on a rough road, the inside of the shock absorber is short of oil. If the shock absorber has no temperature, it means there is no resistance inside the shock absorber, the shock absorber does not work, and proper lubricating oil can be added.
Why your website should always have DDoS protection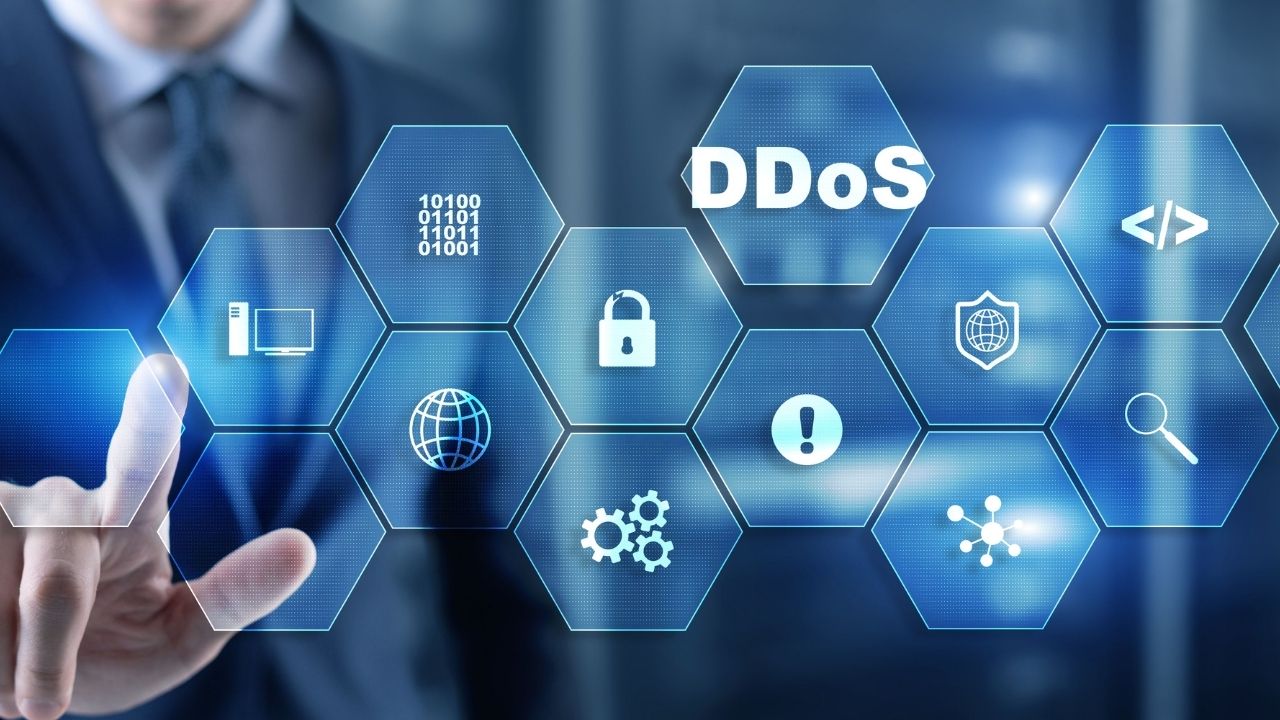 Over the past decade, websites have become increasingly important for businesses. In fact, businesses without a website often find it difficult to grow outside of their local customers. A website can help businesses reach a greater demographic and number of customers. In some cases, websites can go global and reach millions of customers around the world.
Since a website will be dealing with such a large number of customers, its security becomes a prime necessity. A website that isn't safe to use will almost certainly be a target for cyberattacks. Cyberattacks can cripple websites and make business websites vulnerable and unsafe for customers.
Maintaining a safe website is very important. Many businesses have lost customers because they weren't able to maintain the security of their websites. There are various ways to create a safe website. The easiest is to comply with HTTPS. However, most modern websites automatically comply with these rules.
HTTPS is not perfect. It does make your website secure, but your website is still vulnerable to cyber-attacks. One of these attacks is DDoS. DDoS attacks can completely cripple your website and put your user's sensitive information at risk. In this article, we will discuss what DDoS attacks are and how DDoS protection will help you protect your website.
What is a DDoS attack?
A Distributed Denial of Service attack is a malicious attack that attempts to disrupt the normal working of a server by overwhelming it. In simple terms, a DDoS attack aims to cripple your website's server and overwhelm it by flooding it with fake Internet traffic sent across from hacked devices. These devices are unsuspecting computers with botnets installed that can send out thousands of server requests every second with the aim to cripple your perfectly fine website.
How do DDoS attacks work?
To pull off a DDoS attack, the attacker infects internet-connected devices with malware that can remotely be controlled by them. They then use these malware to send multiple requests to a particular website's server, slowing it down and, in severe cases crippling the website.
Since DDoS attacks are carried out through malware on random remote computers, it is near impossible to locate the source of these attacks as they disguise themselves as normal traffic. However, there are some ways you can detect if you are being targeted by DDoS attacks.
The simplest way is through traffic analytics tools. These are some telltale signs that you are being targeted:
Abnormal traffic surge

A lot of traffic originating from the same IP address or range

Unexplained traffic surges on particular web pages

Unnatural traffic patterns; for example, traffic surges every 15 minutes
Protecting against DDoS attacks
DDoS protection is very important for a business website. Business websites often deal with a lot of sensitive information from their customers. If afflicted with a DDoS attack, a website can be weakened and can even stop working.
The main goal of DDoS attacks is to cripple your user's access. It is really harmful to your customers' user experience. When your website server gets hit with a DDoS, it is also vulnerable to other attacks, and DDoS is often the entry point for other incriminating attacks that can be used to steal user information.
It is crucial that business websites are protected against DDoS attacks. DDoS attacks also target the mission-critical business applications that your organization relies on to manage daily operations, such as email, salesforce automation, CRM, and many others. Additionally, other industries, such as manufacturing, pharma and healthcare, have internal web properties that the supply chain, and other business partners rely on for daily business operations.
Here's how you can protect against DDoS attacks:
Know your audience: Use traffic analysis tools and learn the traffic patterns around your website. Know where your visitors are from and know what times they usually use your website.
Have a cybersecurity team in place: Keep a team ready to respond to DDoS or other cyber attacks to protect your website. Treat DDoS attacks as catastrophic incidents and be prepared for them at all times.
Security measures: Restrict access to your servers for everyone except the people working with them. Even on your website, keep access restricted to non-administrators.
Use CDNs: For business websites with worldwide clients, a CDN is a great way to mitigate a DDoS attack. CDNs cache your websites on localized servers, limiting damage to the geographical source of DDoS attacks and protecting your main server automatically.
Understand the warning signs: DDoS attacks have certain symptoms. The erratic traffic pattern, network slowdown, increased load times, unexplained shutdown, etc. are dead giveaways for DDoS attacks. Use these warning signs in case you are being attacked and shut down the source asap.
If you are a small business, try creating your website with a reputable website building software. Website building software often have built-in DDoS security measures and CDNs that automatically protect your website from such cyber attacks.
The good news is that DDoS attacks form a significant part of all cyber attacks. Almost 60% of cyber attacks are usually attempted Distributed Denial of service attacks meaning that your cybersecurity becomes significantly easier if you can protect against DDoS attacks.
Summing up
DDoS attacks are a significant threat for a business website. It is even more significant if your business is in the financial industry. Between 2017 and 2019, 40% of all financial institutions were hit by DDoS attacks.
They survived because they had planned DDoS protection as a part of their disaster mitigation planning. The second most common targets for DDoS attacks are online eCommerce stores and more. Both financial and eCommerce websites tend to deal with a customer's critical financial information.
An unprotected website would crumple under a powerful DDoS attack and might end up losing crucial customer data. Protect your website with DDoS and keep your customer's information safe and never lose your website traffic. Get on with it today!