Subscription Boxes For Recovering After A Loss Of A Loved One, From Crystal Partney, Founder Of Scattering Hope And Owl & Thistle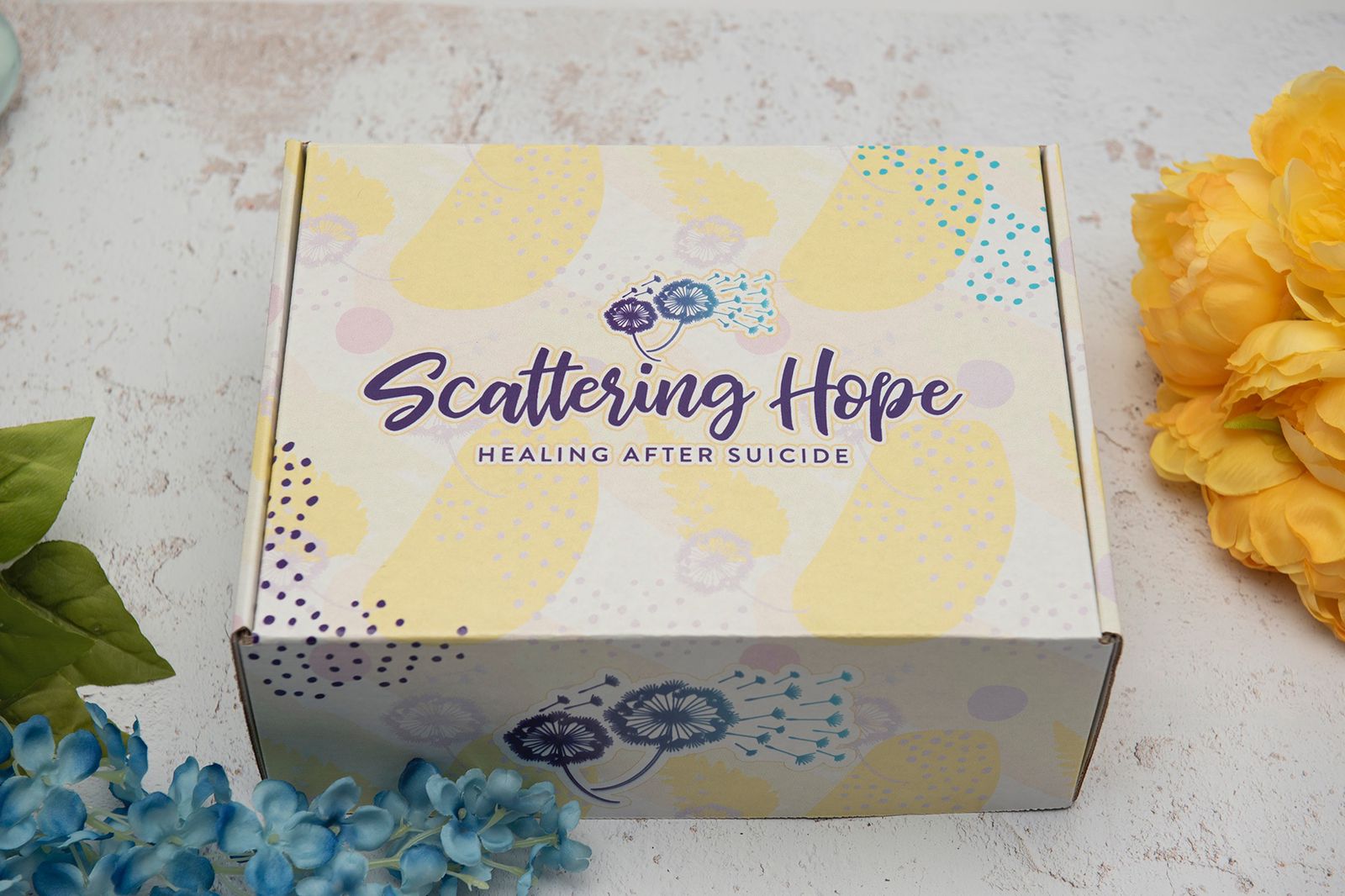 Crystal Partney was moved to begin Scattering Hope and Owl & Thistle after experiencing the devastating loss of her sister to suicide. Like many, her initial reaction to the event was filled with many unbearable emotions. To get through the anguish, Crystal decided to put her energy into helping others through the companies she created.
Crystal's Mission
Crystal initially launched Scattering Hope to help people cope with the loss of loved ones to suicide. Death is often a challenging subject for people to work out in their heads, and suicide can be extremely difficult.
From her experience, Crystal realized that dealing with loss from suicide can be much harder than death by accident or natural causes. Suicides are particularly hard to process because the deceased person decided to take their own life, and it's impossible for someone else to understand why.
People dealing with this type of loss also have conflicted feelings of guilt, confusion about the person's intentions and can experience feelings of abandonment. Along with the inner emotional turmoil, suicide can be a taboo topic for some—causing more pain to those suffering from loss.
As Crystal walked through the other side of her pain, she came to understand that it was OK not to have all the answers. She realized that all she could do was hope that her sister was happy and in a better place.
She gives many tips on helping others cope with the early stages of a suicide loss through her book. She uses encouraging and uplifting language and coaches people through some of the basic movements to get them functioning again.
Some of her tips are very simple and include:
Going for a walk.
Drinking a bottle of water.
Washing your hair.
Making your bed.
Making the effort to call a friend.
And much more.
Healing Companions
Crystal saw the book as a great companion for the toolbox but envisioned that people needed more. So she created a monthly subscription plan for gift boxes and a place people could share their stories.
The gift boxes allow people in the grieving process to attach anchors to the emotions they are experiencing at any one time during the grieving process. In addition, the boxes include a yin yang journal set and other items people can use to help move the healing process forward.
The yin yang journal set consists of two journals. There is a light teal journal where people can write down their daily feelings of gratitude and what made them happy that day. There is also a dark blue journal where participants can release their negative emotions.
For some, the journals fill up fast and benefit from having them sent on a monthly basis. The boxes also serve as a small beacon of light for people experiencing loss to look forward to.
If you or a loved one has experienced a loss due to suicide, seek out help. This type of loss can be debilitating, making it essential to find all of the support and love you can find. Visit Scattering Hope today to find out more about Crystal's "Scattering Hope – A 30-Day Journal to Guide and Comfort Those Left Behind After Suicide." You can also purchase single boxes or boxes by monthly subscription, containing the yin yang journal set and other treasures to help you along the way.
What Is Debt Consolidation and How Does It Work?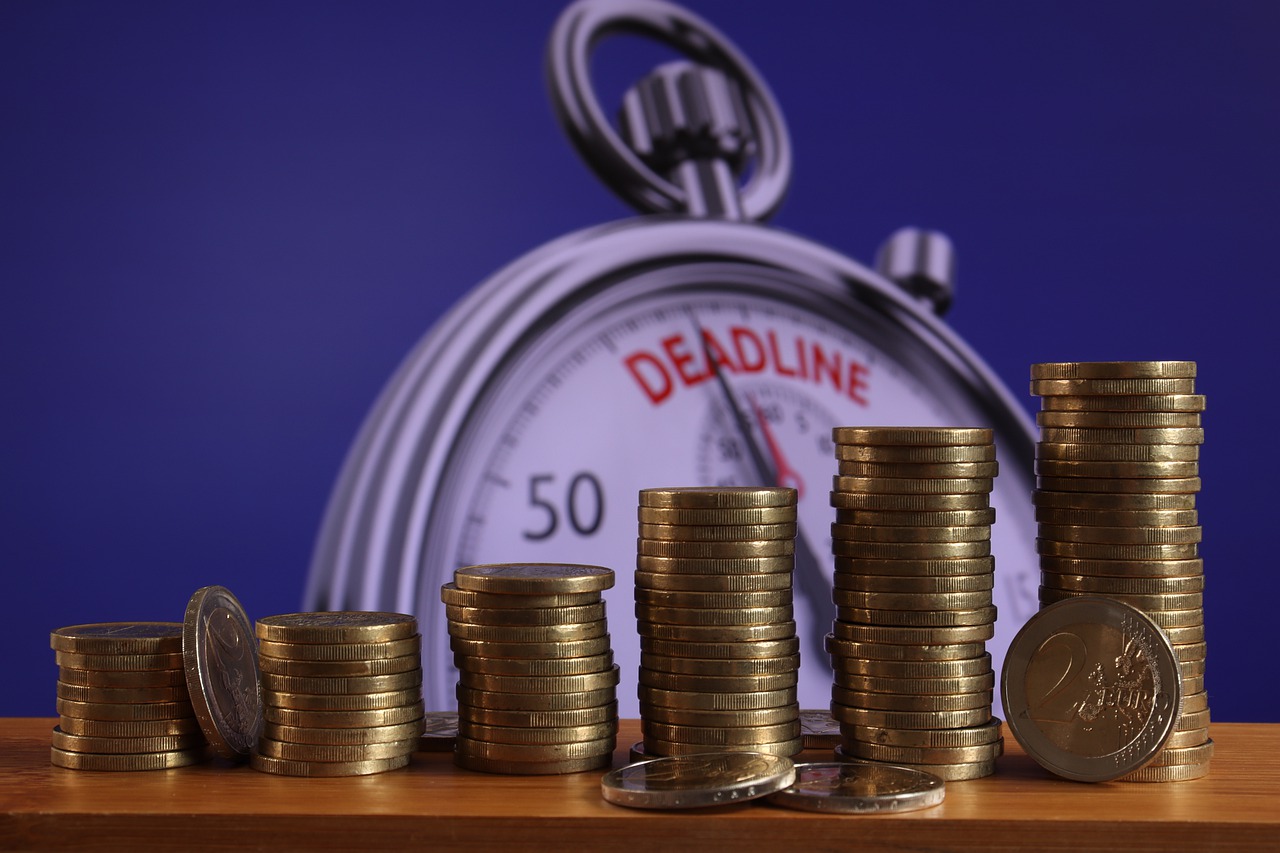 Debt consolidation combines all debts of an individual, often high-interest ones like credit card bills, into one payment system. 
Suppose you can secure a reduced interest rate. In that case, debt consolidation may be an ideal option for you, assisting you in reducing your overall debt and restructuring to help you clear it quicker.
This guide will walk you through what debt consolidation is and how it works. 
What Is Debt Consolidation?
Debt consolidation is a debt relief alternative that helps consumers bind multiple financial obligations in to one that can be regularly paid with a consolidation loan or a debt management plan (DMP).
This approach lowers the charges on debts and reduces the monthly payment. Debt consolidation sorts out the challenges faced by consumers, especially those who find it hard to service their numerous bills on time.
How Debt Consolidation Works
To consolidate debts, a borrower may request their bank or other loan providers for a balance transfer credit card, a personal loan, or a similar debt consolidation instrument. 
In the event of a debt consolidation loan, the lender may instantly clear off the borrower's outstanding bill, or the borrower may collect the money and pay their remaining sums. 
Similarly, most balance transfer credit cards feature a recommended method for combining a cardholder's current credit cards.
Although debt consolidation frequently reduces the amount a debtor owes monthly, it prolongs the repayment term of the merged debts. 
However, consolidating debts simplifies the payments process, making it simpler to handle finances—this is particularly beneficial for borrowers who have problems managing their money. 
Once the debtor's old liabilities have been sorted with cash from the new loan, they'll make just one monthly payment plan on the new loan.
Is Debt Consolidation The Same As Debt Settlement? (50 words)
While these are debt-relief options, they have a distinct difference. 
Debt consolidation transfers the borrower's loan from multiple creditors to a single creditor but does not reduce the initial amount. 
On the other hand, debt settlement targets to lower the consumer's debt levels. Settlement firms do not give loans; instead, they negotiate with creditors on behalf of the debtors.
Types of Debt Consolidation 
1. Debt Consolidation Loan
Debt consolidation loans are personal loans used to reduce a debtor's interest rate, simplify payments, and generally better loan terms. 
While personal loans are often accessible in credit unions and banks, many online loan providers also provide debt consolidation services. 
However, before picking an alternative, you need to seek debt advice to give you an insight into the hidden risks. Reputable FREE debt advice platforms, such as Reform Debt Solutions, could help you. 
2. Credit Card Balance Transfer
A credit balance transfer happens when a debtor applies for another credit card, often one with lower rates, and transfers their entire balance to the new credit card. 
Similar to other debt consolidation methods, this approach leads to a single repayment to manage, may cut on the debtor's monthly payment, and can lower the general fee of the debt by reducing the interest rate. 
Before deciding to go for a credit card balance transfer option, you should consider the accessibility of interest rates, transfer charges, transfer deadlines, and the implications of defaulting payment. 
3. Student Loan Consolidation
Student loan consolidation refers to binding different student loans into one. 
Besides reducing and streamlining monthly payments, graduates can benefit from borrower protections such as Public Service Loan Forgiveness. 
This concept is frequently used in combination with student loan consolidation, which entails consolidating multiple governments or private student loans into one personal loan.
4. Home Equity Loan
A home equity loan is a debt consolidation approach that includes obtaining a loan guaranteed by the debtor's home value. The cash is given to the debtor in a single payment, and they can use it for clearing off or consolidating previous obligations. 
After the money is disbursed, the borrower pays interest on the whole loan. Still, since their property secures the loan, they are likely eligible for a considerably lesser interest than a debt consolidation loan.
5. Cash-out Mortgage Refinance
A cash-out mortgage refinance happens when consumers refinance their mortgage for a sum more significant than the outstanding loan balance. The borrower can then withdraw the excess in cash and clear off other debts. 
This approach then allows the borrower to combine their other loan payments with the mortgage payment to make one payment. Additionally, when the loans are folded into a guaranteed mortgage, the rate is likely to be significantly less than the rate on the initial obligations.
Pros and Cons of Debt Consolidation 
Pros
Combines multiple loans into one and simplifies payment 

Can lower the borrower's gross interest rate

May reduce a borrower's gross monthly payment 
Cons
Providers can charge loan origination, balance transfer, or closing fees

Borrowers may lose their houses if they fail to pay off the consolidation loan

Some come with high rates
Bottom Line
Using debt consolidation as an option for debt relief comes with many shortcomings. And indeed, it's not the ultimate solution to the debt issue. Unlike the debt settlement approach, which reduces your loan, debt consolidation only transfers you to another lender. Besides, most of its methods tend to extend the time for settling your debts, attracting more interest rates.