Subscription Boxes For Recovering After A Loss Of A Loved One, From Crystal Partney, Founder Of Scattering Hope And Owl & Thistle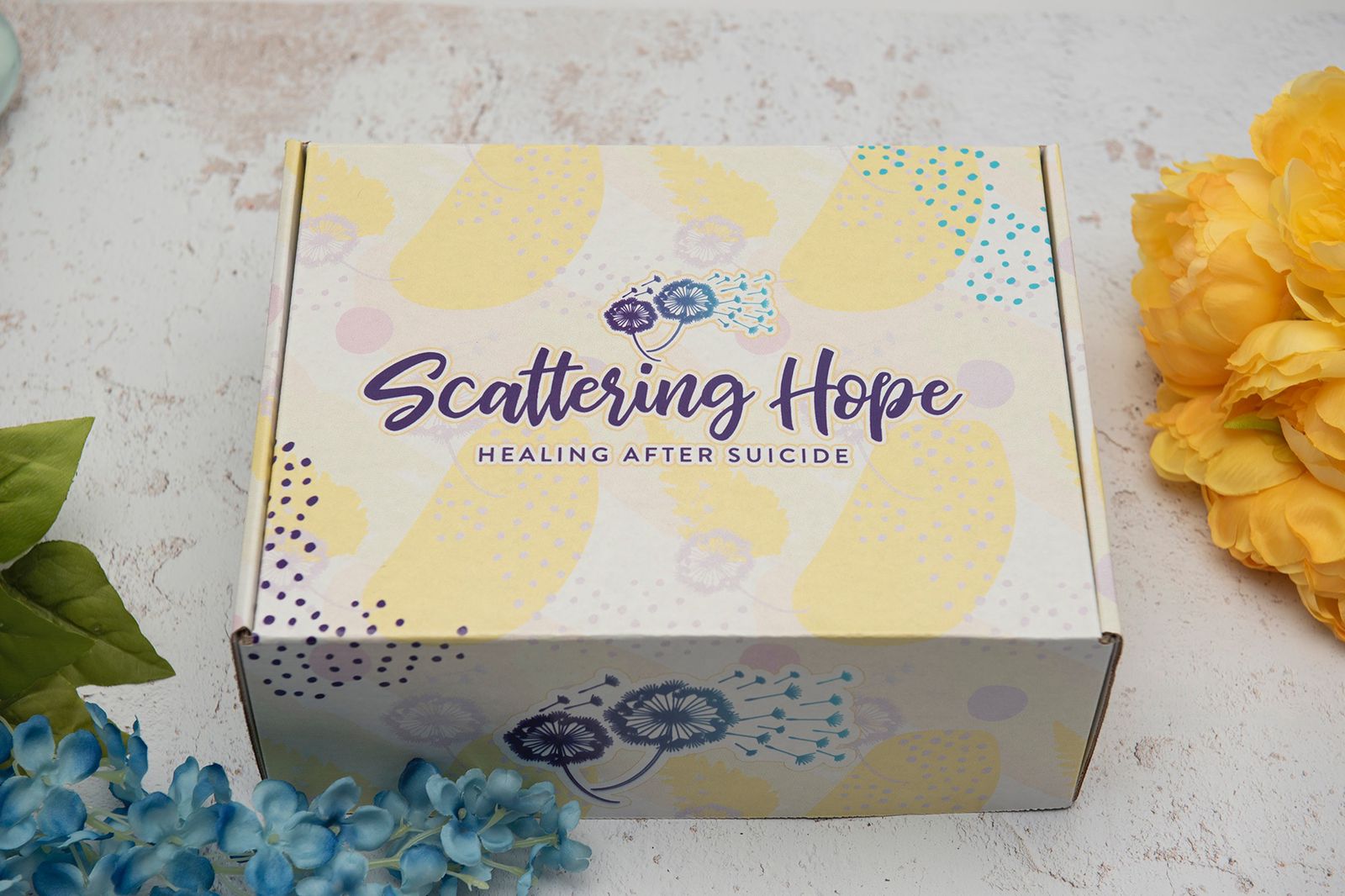 Crystal Partney was moved to begin Scattering Hope and Owl & Thistle after experiencing the devastating loss of her sister to suicide. Like many, her initial reaction to the event was filled with many unbearable emotions. To get through the anguish, Crystal decided to put her energy into helping others through the companies she created.
Crystal's Mission
Crystal initially launched Scattering Hope to help people cope with the loss of loved ones to suicide. Death is often a challenging subject for people to work out in their heads, and suicide can be extremely difficult.
From her experience, Crystal realized that dealing with loss from suicide can be much harder than death by accident or natural causes. Suicides are particularly hard to process because the deceased person decided to take their own life, and it's impossible for someone else to understand why.
People dealing with this type of loss also have conflicted feelings of guilt, confusion about the person's intentions and can experience feelings of abandonment. Along with the inner emotional turmoil, suicide can be a taboo topic for some—causing more pain to those suffering from loss.
As Crystal walked through the other side of her pain, she came to understand that it was OK not to have all the answers. She realized that all she could do was hope that her sister was happy and in a better place.
She gives many tips on helping others cope with the early stages of a suicide loss through her book. She uses encouraging and uplifting language and coaches people through some of the basic movements to get them functioning again.
Some of her tips are very simple and include:
Going for a walk.
Drinking a bottle of water.
Washing your hair.
Making your bed.
Making the effort to call a friend.
And much more.
Healing Companions
Crystal saw the book as a great companion for the toolbox but envisioned that people needed more. So she created a monthly subscription plan for gift boxes and a place people could share their stories.
The gift boxes allow people in the grieving process to attach anchors to the emotions they are experiencing at any one time during the grieving process. In addition, the boxes include a yin yang journal set and other items people can use to help move the healing process forward.
The yin yang journal set consists of two journals. There is a light teal journal where people can write down their daily feelings of gratitude and what made them happy that day. There is also a dark blue journal where participants can release their negative emotions.
For some, the journals fill up fast and benefit from having them sent on a monthly basis. The boxes also serve as a small beacon of light for people experiencing loss to look forward to.
If you or a loved one has experienced a loss due to suicide, seek out help. This type of loss can be debilitating, making it essential to find all of the support and love you can find. Visit Scattering Hope today to find out more about Crystal's "Scattering Hope – A 30-Day Journal to Guide and Comfort Those Left Behind After Suicide." You can also purchase single boxes or boxes by monthly subscription, containing the yin yang journal set and other treasures to help you along the way.
Triple Net Properties: how to invest in them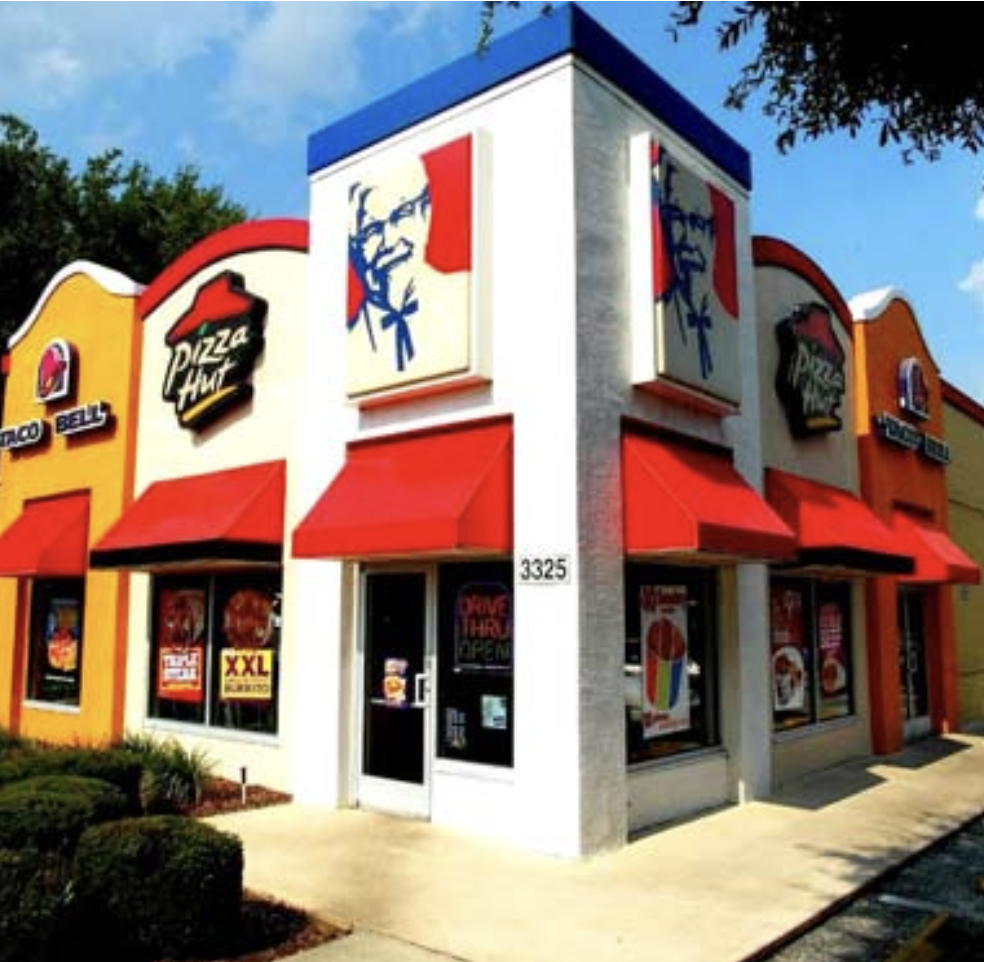 In today's market, there are a number of different investment opportunities available to investors. One option that is growing in popularity is triple net properties. What are triple net properties, and how to invest in them? This article will cover the basics of triple net properties and provide an overview of them. 
triple net properties for sale are commercial real estate investments where the tenant, or lessee, pays all property-related expenses including property taxes, insurance, and maintenance. This can be an attractive investment for investors because it typically results in lower operating costs and more predictable cash flow. However, there are also some risks associated with this type of investment, so it's important to understand the pros and cons before making a decision.
Reasons to invest in triple net properties
There are many reasons to invest in them. For one, they tend to be very stable and reliable investments. The tenants are typically well-established businesses with long-term leases, so there is little risk of vacancy or default. Additionally, because the tenants are responsible for all operating expenses, investors can enjoy relatively high cash flow and low maintenance costs.
Of course, like any investment, there are some risks to consider before investing in triple net properties. For example, if a tenant goes out of business or defaults on their lease, the investor may be responsible for paying the remaining rent. Additionally, because triple net leases often have high initial costs (such as build-out expenses), investors need to be sure that they are getting a good deal on the property in order to make a profit.
If you're looking for a solid investment that will provide you with consistent income, triple net lease for sale may be the right choice for you. This type of investment can provide a predictable and reliable stream of income, making it an attractive option for many investors.
Things to consider when deciding to invest in them
There are a few things to keep in mind when you're considering investing in triple net lease properties for sale. First, you'll need to find a good location for your property. The location should be in an area with high demand and low vacancy rates. Second, you'll need to negotiate a favorable lease with the tenant. The lease should be for a long term, and it should include provisions that protect your investment. Finally, you'll need to carefully manage the property to ensure that it remains profitable.
If you're looking for an investment that will provide you with a steady income stream, triple net properties may be the right choice for you. With proper management, these properties can be a sound investment that will provide you with years of consistent income.
Find out if triple net properties are right for you
If you're thinking about investing in a triple net property, it's important to do your research and make sure it's the right fit for you. Here are a few things to consider:
1. What is your investment goal?
Are you looking for income, appreciation, or both? Triple net properties can provide stability and cash flow, but may not appreciate as quickly as other types of investments.
2. What is your risk tolerance?
Triple net leases are generally considered to be lower-risk than other types of commercial real estate, but there is still some risk involved. Make sure you understand the risks before investing.
3. What are the expenses associated with the property?
Be sure to understand all of the costs associated with the property, such as insurance, taxes, and common area maintenance fees.
4. What is the quality of the tenant?
The quality of the tenant is important in any investment, but it's especially important with a triple net lease. Make sure you understand the tenant's financials and creditworthiness before investing.
5. What is the term of the lease?
Be sure to understand the length of the lease and any options for renewals. You'll want to make sure the tenant is committed to the property for the long term.
Once you've considered these factors, you'll be able to decide if a triple net property is the right investment for you.