SVAKOM Gets Recognition at 2020 XBIZ Awards for the Adult Toy Product "Siren"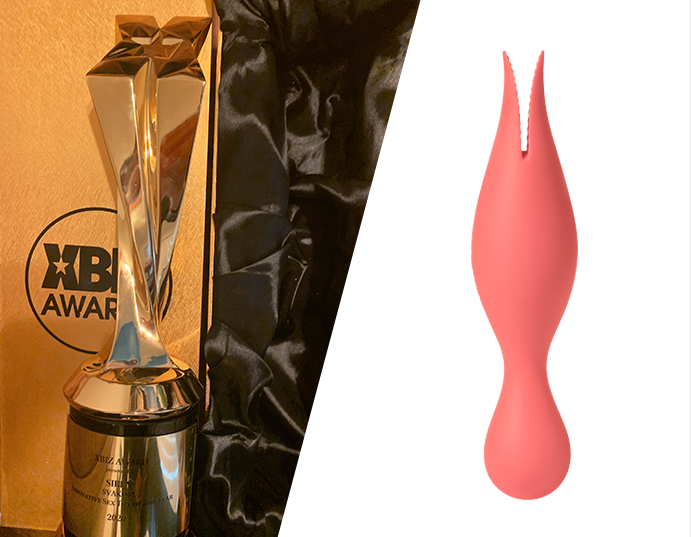 SVAKOM, a leading adult toy manufacturer has been recognized at 2020 XBIZ Awards for its innovative sex product "Siren". The award "Innovative Sex Toy of the Year" in the design category has been bestowed upon SVAKOM. After recognizing Siren's incomparable innovative design to bring an entirely unexpected and surprising pleasure, the award has been presented to the adult sex toy manufacturer.
The 2020 XBIZ Awards event took place on Thursday, January 16 at the JW Marriott L.A. in downtown Los Angeles and there was a huge gathering to attend this award show. The innovative sex toy "Siren" was launched by SVAKOM in April 2019 and it enjoys a one-of-a-kind design that targets both G-spot and clitoris.
Its double-tongued head gives a strong tapping like simulation and the purpose of one soft and flexible round head is to ensure smooth insertion. SVAKOM Nymph soft moving finger vibrator has also been a very popular device released by the company for people to have fun.
XBIZ awards is the largest adult entertainment event in the USA that is dedicated to achievements in the Adult industry. Every year, it holds in January at the Los Angeles Marriott Downtown. XBIZ Awards show features the popular names in the adult toy and novelty industry. It is not the first time that SVAKOM has received this award as it's toy Siren was also honored as one of the most welcomed toys of 2019.
SamBoat Makes Waves in the US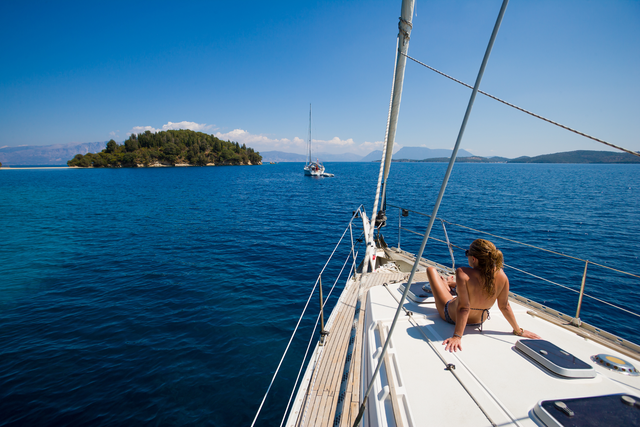 The sharing economy's massive popularity has led to the creation of blockbuster companies like Airbnb, VRBO, eBay, Uber, and Lyft, to name just a few. According to a report by Proficient Market Insights, the size of the sharing economy was $113 billion in 2021 and is predicted to reach $600 billion by 2027.
One of the newest companies to enter this space, SamBoat, now enables the owners of sailboats and motorboats to offer their vessels for rent. Because yachts are expensive to buyand maintain — in many cases, more expensive than purchasing and maintaining a home — yacht owners can offset some of their costs by listing their craft on the platform.
Those who may not be able to afford their own boat can still experience life on the water, however. No knowledge of boating is required, as many charters include the possibility of hiring a skipper.
When young French entrepreneurs Laurent Calando and Nicolas Cargou met, a friendship, as well as a new venture, was born. Cargou was an avid Airbnb user, and Calando had grown up sailing with his family. Throughout the course of their conversation, they realized that the sharing economy covered a lot of bases, but it didn't include boating, which they were both passionate about.
The pair sensed an opportunity, which quickly led to action. In April 2014, they officially launched SamBoat in the Bordeaux region of France.
"SamBoat's marketplace exploded in Europe over the next few years," explains Robert Harrington, SamBoat's US Country Manager. The company offers yachts throughout the Mediterranean, Aegean, and other popular travel destinations.
As evidence of the popularity of the boat-sharing model, SamBoat grew by over 70 percent in 2022. Since its founding, the company has enabled more than a million people to take to the seas. Now, the platform is rapidly expanding its listings throughout the US.
Where SamBoat operates in the US
SamBoat has already — albeit indirectly — served its American customers for quite some time, as American vacationers have often rented boats in Greece, France, Italy, or Spain through its platform. But now, the company is beginning to serve Americans on the other side of the Atlantic, right here at home.
SamBoat rentals are currently available in many American ports. The marketplace currently offers hundreds of boats just in the state of Florida, where the fleet extends up the Keys to West Palm Beach, and throughout the west coast, including Tampa, Clearwater, Naples, and Ft. Myers. SamBoat also has many boats in Chicago and Seattle, as well as throughout New England.
In the near future, the company will expand its offerings in San Diego and Los Angeles. SamBoat also plans to open in Lake Tahoe, Lake of the Ozarks, Lake Havasu, and Lake Champlain by mid-summer 2023. It also aims to have fleets available in Martha's Vineyard and Nantucket by the same time.
"Our goal is to offer thousands of boats to rent throughout the United States by the end of the year," Harrington says.
SamBoat operates anywhere boat owners choose to list their craft for rent. "Just because the marketplace might not already have a whole regatta in a given port doesn't mean it can't or doesn't operate there," Harrington says. "Listings grow organically, cropping up wherever opportunity calls boat owners to take advantage of existing demand."
For instance, while SamBoat only officially launched in the United States this past year, the platform was open to US-based boat owners and renters last year. From January 2022 compared to January 2023, the platform experienced a 500% increase in US-based business.
This means that, if you own a boat, you can bring SamBoat to your home port. All you have to do is go to SamBoat's website, follow a few simple steps, upload photos of your boat along with its relevant details, and respond to rental inquiries.
"Now is the right time for boat owners to get in early and beat the rush," Harrington says.
The secret to SamBoat's success
American consumers have responded enthusiastically to SamBoat's arrival for a number of reasons. First and foremost, the platform offers the very same boats as other companies, yet their prices are on average 10 percent cheaper.
The reason for this is simple: unlike most other yacht and boat rental services, SamBoat doesn't charge its customers inflated "junk" fees.
In addition, SamBoat makes renting a yacht simple and easy. Generally speaking, other boat-sharing websites outsource customer service to the owners of the listed yachts. They will only answer the phone or attend to you if you are booking something of a high dollar amount, while the average boat rental costs under $1,000. This can lead to a very frustrating process for someone who has questions but can't seem to get a response from a boat's owner.
At SamBoat, however, a real human being answers every inquiry. "Sometimes, that person is me," Harrington says. This makes it much easier for people to rent the perfect boat that will meet their individual needs.
SamBoat fulfills a long-awaited need for sailing and boating enthusiasts worldwide. With the arrival of SamBoat in the US, it's an even more exciting time for Americans to participate in the sharing economy.