Tamara de las Tormentas: The Artist in the Middle of the Storm

She has been awarded with the Auguste Rodin prize, hosted a tv show and recently one of her works, a 70 thousand USD painting, was stolen from a Pasadena private collection. In this interview the Chilean artist set in Concepción, answers it all.
How do you feel that thieves are stealing your art?
I don't really know how to feel, I probably shouldn't say it, but I feel kind of flattered. It's nice to see people enjoying your art. Anyway it's nicer to see people paying it.
But it wasn't your money, the painting was sold to a collector
Yes, it's always surprising to see how the prices go up and up. When I sold it, the painting wasn't that expensive, and that was only around two years ago.
How do you feel about the art market
I am intellectually interested, I studied art history so I am supposed to be able to put a price on a painting, but I think I am mostly concerned with the inner quality of a product and not its fame or with whom the painter is friends with. I think we should be allowed to have an opinion and not be dependent on what others think, so I have a sort of critical approach.
You seem to move from one style to another with some ease
You say it because one day I paint abstract and other I paint flowers? Yes, I like switching because I like freedom of thought, because with the abstract painting I can make emotional, personal statements. With flowers I get to communicate with nature, and the beauty that surrounds us all, I get to capture a particular moment, a particular quality of the light, a particular shade of a color.
Many of my floral paintings are in hospitals in the USA, I've told that people feels more calmed when seeing an object of beauty on their waiting.
What's up with your name?
Ha! People are always wondering about that, De las Tormentas (of the Storm) it's my actual last name, not a pseudonym. My daughter, who is a filmmaker, enjoys making puns with it, she was the one who named our tv show Pintando en la Tormenta (Painting in the Storm), and she also happens to be the director.
You seem to be very close to your family
Yes, very close to them all, I also have an excellent relationship with my son in law.
Really?
Yes, people don't believe us, but he is like a son to me, I get him cookies, I cook his favorite meals. For instance, he has written a series of child short stories, and I have illustrated them. We are super close.
You seem like a happy person, what do you want to communicate with your art?
I want to communicate emotions, personal thoughts, ideas I explore on my daily life. I want to share the beauty that's around us.
https://www.saatchiart.com/tormentas
Los Angeles Rapper King Musa Releases New Project "A Superstar"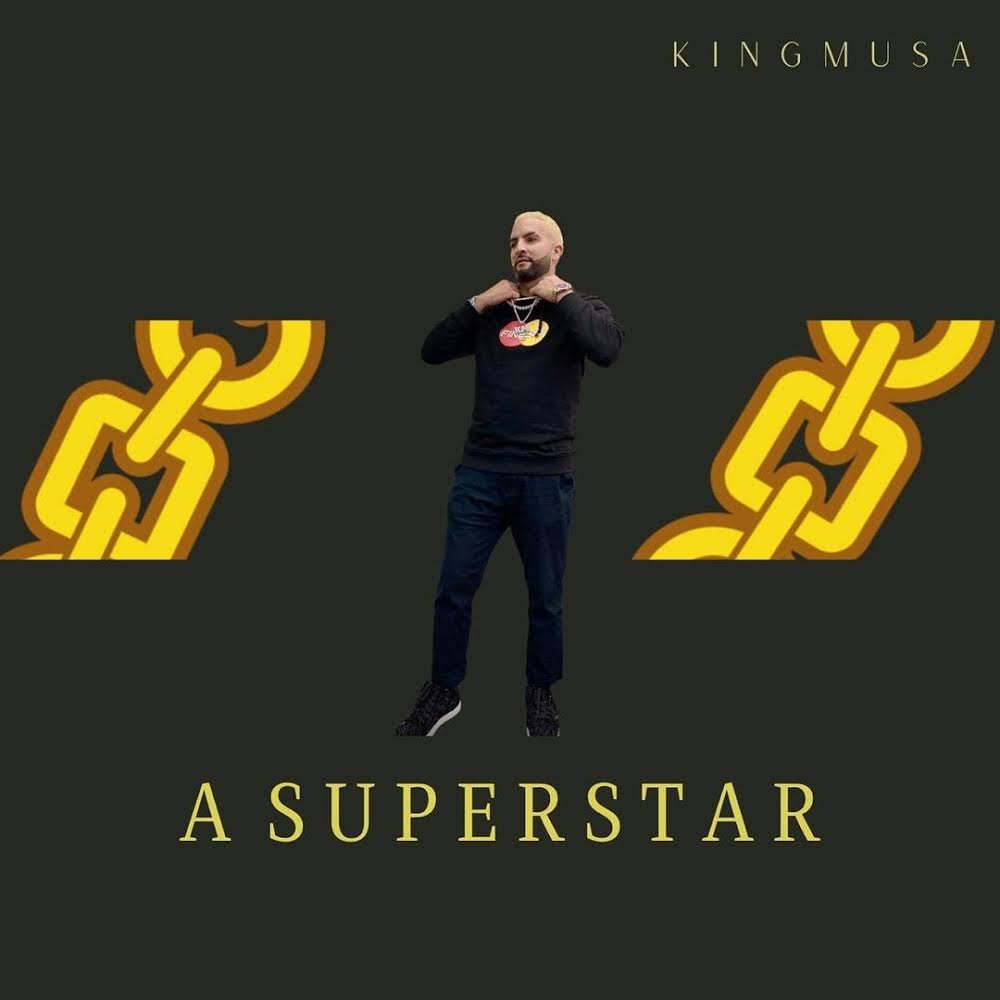 "It ain't where I've been, but where I'm bout to go!" – King Musa
Born to Egyptian migrants, King Musa was raised in the rough Mar Vista Gardens Projects in Los Angeles. His parents, seeking a better life, escaped poverty in Egypt and moved to LA to provide opportunities for their loved ones.  Seeking a distraction  from the challenges of his neighborhood, Musa fell in love with the game of basketball and became skilled, eventually playing high school at Venice High, college at Cal State Northridge from year and semi-professional for the San Diego Surf Basketball Club of the American Basketball Association (ABA) from year 2013-2014 season. After finishing his career, Musa transitioned into the corporate world. While working in the business world, he began to elevate but quickly realized he was working full-time as a professional yet seeking something greater. That "something greater" turned out to be music, and Musa has dived in full force by recording and dropping his first project called No Nights Off in 2015.  He went on tour performing at icon venues such as the House of Blues in LA. He quickly manifested a unique sound, infusing the culture of his Egyptian heritage and Los Angeles upbringing into a modern sound perfectly constructed for turning up and having a good time.    
While Los Angeles, CA rapper King Musa dedicates late nights and early mornings on his future, his unique career path differentiates him from a large sector of the hip-hop scene. The former basketball player turned successful entrepreneur made a sharp turn in his career trajectory and shifted focus from the corporate industry to the music industry. With a special blend of LA swag and international flavor, Musa's style reaches wide, and he looks to share that sound in his 2020 single, You & Me. Most recently he has cracked over 15 thousand streams on his hit single called 'Want it All.' Now he doubles back with a 6 track LP titled "A Superstar" which features MB Salone, and RogWill to name a few.
Combine his energetic sound with his unbridled passion and unique journey to becoming a recording artist, and King Musa has the foundation to become an international star and an icon in the music game.  He is immensely inspired; he won't stop or give up until he creates music that inspires, influences, and has a positive creative impact on the world, respectively. That is his biggest focus, and as he often quotes, "… where the focus is, the results will flow".
For more on King Musa, follow his instagram at https://www.instagram.com/kingmusaofficial/
Listen to 'A Superstar' here: https://g.co/kgs/UEzY1U