The Advantages of CFD Trading for Professional Investors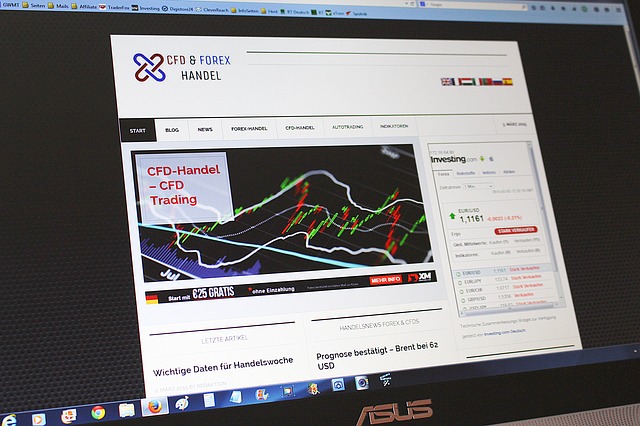 Contracts for Difference, abbreviated as CFDs, are derivative instruments which enable investors to speculate on an extensive array of monetary markets, without directly taking the ownership of the prime asset. The contract in question is the agreement between the seller and the buyer to exchange that difference which arises when the opening price of the specific asset being traded is subtracted from the closing price. This means the buyer is paid by the seller the difference between the opening price and closing price of the contract.
With Contract for Difference, the seller only pays the buyer when the difference between the starting and closing price is positive. However, in case the difference is negative, the buyer is the one supposed to pay the seller.
CFDs are always traded on margin. Therefore, as an investor you should keep the lowest limit margin level possible to ensure the position remains open. If the amount of money deposited drops below the lowest limit margin level, you will receive a margin call and you'll be required to pay additional cash into account.
The Advantages of CFD Trading for Professional Investors
Contracts for Difference give professional investors a chance to open short and long position. As a trader, you select Long Trade when purchasing an asset that you expect its price to rise significantly. With Short Trade, a trader sells an asset expecting its price to fall drastically so that he or she can purchase it back at a lower price. CFDs offer investors with a wide range of benefits when weighed up with other, more conventional forms of investment. Here are some reasons which make CFDs a popular form of investment among most professional investors:
The Opportunity to Trade on both Falling and Rising Markets
With CFD trading, investors get the opportunity to trade on the price of an item going up as well as down, which means they can benefit from both sides of the coin if they make wise decisions. Most professional investors use Contract for Difference as a way to hedge their existing portfolios via times of short-term volatility.
CFD trading is more cost-effective than most of the other types of investment because it is not exposed to any stamp duty payment. Unlike conventional share dealing, with CFDs, investors do not pay stamp duty on a trade. This is because Contracts for Difference are derivative instruments and therefore investors never take the physical ownership of underlying asset.
Investing in an Extensive Range of Markets
If you register with a reliable online CFD broker, you'll have a chance to invest in an extensive range of monetary markets via an online based trading platform. From just a single account, investors have access to CFDs on forex, indices, shares, spot metals, bonds, commodities and ETFs, offering a wide array of investment opportunities.
Trading on margin helps investors to enhance their trading capital. Via the use of monetary leverage, an investor can trade the markets with just a small initial deposit. The leverage serves as a loan which investors take from their broker, allowing them to control huge CFD positions available in the market by simply investing a small amount of capital reserved as margin.
With CFD trading, traders can choose to trade utilizing margin, which gives them leverage. This indicates they can trade without necessarily putting down the entire worth of a position. As an investor participating in CFD trading, since your money will not be tied up in a single transaction, you'll have a chance to utilize it for other forms of investment.
The Bottom Line
Most aggressive, risk willing traders consider using leverage to improve returns as probably the most crucial benefit of the CFD trading. This is because they get the opportunity to trade on margin, which means they are not required to deposit the entire amount of capital of the exposure that is taken in CFD trading account. For instance, if you're an investor and you have a trading capital that amounts to 100K, you may only require to deposit 10K to qualify to trade the size of a 100K account.
If you are looking for a viable online investment option, choose CFD trading today and get a chance to trade any time you want. CFD trading does not have a fixed expiry date!
New York On Track to Legalize Online Gambling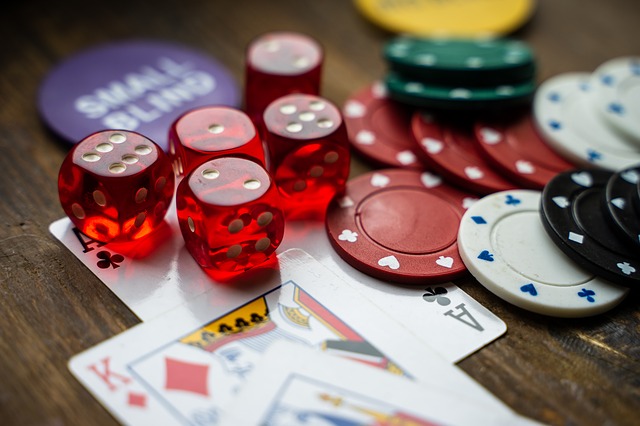 Online gambling is slowly gaining popularity in different parts of the world. More countries across the globe are opening up to online gambling.
This has led to the tremendous growth of the online gambling sector. However, in New York, things are different. Unlike other states in the US, New York has not fully made progress when it comes to online gambling.
They are still lagging behind other states, and this has limited its progress. It is no secret that there are plenty of racetracks and land-based casinos in New York. But, its elected representatives have not yet legalized online gambling, and this has New York missing out on millions of dollars online gambling can contribute in terms of revenue.
This begs the question, when did this reservation start? The reservation of New York legislatures begins way before the emergence of online gambling.
The History of Online Gambling in New York
When it comes to gambling, New York State is a pioneer but not in the most positive way. The reason why they were a forerunner in gambling is that they banned gambling constitutionally first in 1821 and set a pace for more gambling bans in the state. The other gambling bans came in 1864 and 1894.
This heralded the start of gambling prohibition, which lasted until the late 1930s. This prohibition made gambling take on a different phase and scale during the 1930s era.
One of the massive changes was the beginning of underground casinos run by the Mob or "families." This went on for quite a while until the government finally decided to legalize horse racing.
Horse racing was the first legal form of gambling in New York. In line with other states, horse racing in New York was either in the form of polled betting systems or track bets.
Over the years, New York has allowed racing tracks to use Simulcast systems—this system shows horse races from different tracks all over the US and It also offers visitors gaming machines.
With these improvements, horse racing tracks slowly became popular entertainment venues. Over time, other gambling ventures gradually became popular.
In 1957, bingo games became legal. This was followed by the legalization of the lottery in 1996 and Charity gaming in 1970, but the breakthrough for poker and casinos came much later.
The legalization of casinos and poker games began when casinos located on tribal lands were given the opportunity to operate table and slot games.
This legalization eventually led to an increase of casinos with more choices for games for gamblers to play. However, over the years, the Indian tribe casinos slowly became commercial ones.
This led the legislation to pass a law in 2013 that enabled several casinos to open in New York. Despite the progress, New York has made online gambling is still not quite popular.
These laws also come with restrictions that do not allow players to participate in any form of criminal sanctions. The state now monitors and regulates gambling and no tolerance, especially for any type of illegal gambling. 
The Current State of Online Gambling in New York
As mentioned, New York is not opposed to land-based gambling like horse racing, lotteries, and offline casinos. It is still, however, opposed to online gambling. Could there possibly be a major change happening in the future?
There might be a light at the end of the tunnel for the legalization of online gambling in New York. One of the ways this is possible is if Joseph Addabbo Jr – a New York senator – can prove that the demand for sports betting is growing within the state. This helped convince the Senate on the importance of sports betting.
And it immediately led to the passing of the bill. This bill allowed for the expansion of casinos in terms of their mobile and online betting services. With this in motion, New York can finally start tapping into the revenue that comes from mobile sports betting.
This bill also makes it possible for the Senate to address issues like problematic gaming, the development of credible gaming industries, and the satisfaction of the constitutional requirements.
To facilitate the search of evidence, the senator is using the New York Gaming Commission to acquire information. The commission is looking into research firms to help expand their gaming study as well.
This will help evaluate how much New Yorkers would love to see the expansion of online gambling. The study will not only focus on the impact of sports betting in New York but also on a wider scale.
With this bill still facing opposition, it might take some time before online gambling can become a reality in New York. Some of the arguments raised include the lack of measures to tackle online gambling. With several measures in place, this no longer has to be an issue. With the history of unfriendliness to gambling, New York might take some time to legitimize online gambling.
Mike Tan From Online Casino Gems believes that the legalization is definitely on its way. "The state of New York has been in denial for too long. Their players continue to siphon off to New Jersey, especially those in NYC. As New Jersey continues to show tens of millions in taxable revenue each month, New York legislations are under pressure to get onboard. And they will."
As much as we agree with Mr. Tan, one thing remains certain: whether New York will legalize online gambling is a difficult thing to say. On the one hand, gambling laws are more liberal than before. On the other hand, crackdowns against illegal online gambling are still a part of the process.
In Closing
Whatever the future may be, understanding the law is essential. After all, nobody wants to be prosecuted for enjoying a game of online poker.
This will make it quite easy for gamblers to know whether they are breaking the law. Although with the passing of the evidence bill, things are looking better for online gambling companies.
The more the State warms up to the idea of online gambling, the more their market will grow. It's all a matter of taking it one step at a time and being hopeful.
This could create a massive shift in terms of lawmaking. Eventually leading to the legalization of online gambling. However, for the most part, we will just have to wait and see the outcome.