The Advantages of CFD Trading for Professional Investors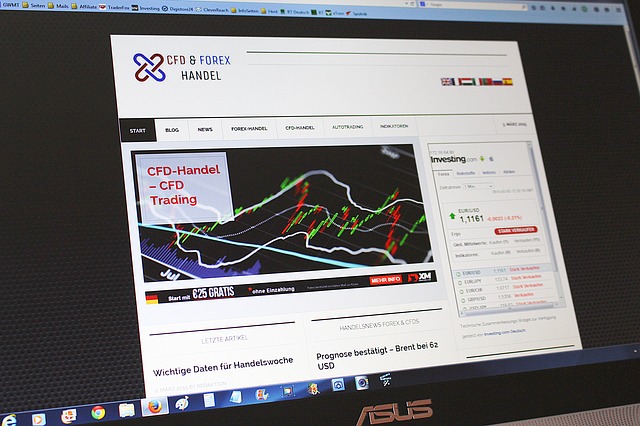 Contracts for Difference, abbreviated as CFDs, are derivative instruments which enable investors to speculate on an extensive array of monetary markets, without directly taking the ownership of the prime asset. The contract in question is the agreement between the seller and the buyer to exchange that difference which arises when the opening price of the specific asset being traded is subtracted from the closing price. This means the buyer is paid by the seller the difference between the opening price and closing price of the contract.
With Contract for Difference, the seller only pays the buyer when the difference between the starting and closing price is positive. However, in case the difference is negative, the buyer is the one supposed to pay the seller.
CFDs are always traded on margin. Therefore, as an investor you should keep the lowest limit margin level possible to ensure the position remains open. If the amount of money deposited drops below the lowest limit margin level, you will receive a margin call and you'll be required to pay additional cash into account.
The Advantages of CFD Trading for Professional Investors
Contracts for Difference give professional investors a chance to open short and long position. As a trader, you select Long Trade when purchasing an asset that you expect its price to rise significantly. With Short Trade, a trader sells an asset expecting its price to fall drastically so that he or she can purchase it back at a lower price. CFDs offer investors with a wide range of benefits when weighed up with other, more conventional forms of investment. Here are some reasons which make CFDs a popular form of investment among most professional investors:
The Opportunity to Trade on both Falling and Rising Markets
With CFD trading, investors get the opportunity to trade on the price of an item going up as well as down, which means they can benefit from both sides of the coin if they make wise decisions. Most professional investors use Contract for Difference as a way to hedge their existing portfolios via times of short-term volatility.
CFD trading is more cost-effective than most of the other types of investment because it is not exposed to any stamp duty payment. Unlike conventional share dealing, with CFDs, investors do not pay stamp duty on a trade. This is because Contracts for Difference are derivative instruments and therefore investors never take the physical ownership of underlying asset.
Investing in an Extensive Range of Markets
If you register with a reliable online CFD broker, you'll have a chance to invest in an extensive range of monetary markets via an online based trading platform. From just a single account, investors have access to CFDs on forex, indices, shares, spot metals, bonds, commodities and ETFs, offering a wide array of investment opportunities.
Trading on margin helps investors to enhance their trading capital. Via the use of monetary leverage, an investor can trade the markets with just a small initial deposit. The leverage serves as a loan which investors take from their broker, allowing them to control huge CFD positions available in the market by simply investing a small amount of capital reserved as margin.
With CFD trading, traders can choose to trade utilizing margin, which gives them leverage. This indicates they can trade without necessarily putting down the entire worth of a position. As an investor participating in CFD trading, since your money will not be tied up in a single transaction, you'll have a chance to utilize it for other forms of investment.
The Bottom Line
Most aggressive, risk willing traders consider using leverage to improve returns as probably the most crucial benefit of the CFD trading. This is because they get the opportunity to trade on margin, which means they are not required to deposit the entire amount of capital of the exposure that is taken in CFD trading account. For instance, if you're an investor and you have a trading capital that amounts to 100K, you may only require to deposit 10K to qualify to trade the size of a 100K account.
If you are looking for a viable online investment option, choose CFD trading today and get a chance to trade any time you want. CFD trading does not have a fixed expiry date!
Shane Morand: Global Motivational Speaker Inspiring Others To Achieve Success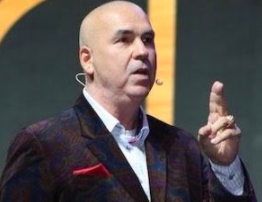 Shane Morand is a world-renowned business leader and mentor. Shane, founder of Shane Morand Enterprises, is committed to helping people realize and effectively accomplish their goals. Shane has seen early success in life, and has formed relationships with some of the best known motivational speakers, like the late Jim Rohn, Anthony Robbins, and Les Brown. By the time he was 25, he was named the Vice President of Sales and Marketing for a major printing company based in Canada. He has been named a Napoleon Hill Foundation honoree for his influence and contribution to free enterprise, which is fitting since he has been a fan of the "Think and Grow Rich" principles since he was a teenager.
By the time he was in his thirties, Shane was an integral part to the establishment to The Success Channel, which was North America's very first television network devoted solely to success.
What does he credit his success to? The Victory Book. Shane was inspired to develop Victory Book when he was studying successful business strategies and principles. He realized that in both primary and secondary schools, education on effective goal setting isn't taught. This carried on to later in life; Shane noticed that so many people who wanted to achieve success and had a lack of confidence in their own self-esteem. So, in response to help others, he honed and developed the Victory Book in his twenties, creating a formula for focus and how to overcome personal blockages to find success.
Shane believes that his Victory Book formula has been powerfully instrumental in his success, and that he wants to share this success with as many people as he can. He says that the formula has changed as he has grown and changed, but that it stays true to empowering people, and paving the way for them to dream bigger. And Shane firmly believes that his book isn't just for entrepreneurs, but also for individuals and families. Learning about goal setting, and learning how to teach others about goal setting is for any and every age, from children to the elderly,
Shane believes that these principles and practices are key to finding success, all of which he addresses in the Victory Book:
Visualizing your goals each day

Daily exposure to your dreams and goals

Tracking your progress 

The 3 guiding principles 
Even during struggling economic times, much like today, Shane found business success. In 2008, during the economic recession, Shane co-founded an international gourmet coffee company. In less than five years, the  company went from being founded, to $1 billion in total sales, selling in 50 countries and to 2.2 million customers. Its products are sold through independent distributors, and is considered an elite international company within the direct-sales industry. 
In September of 2019, Shane was appointed to Kinesis Monetary System's Advisory board. Kinesis Monetary is the world's leading gold and silver based monetary system, and in October, Shane launched the new Kinesis referral system. While holding this position, Shane continues to travel around the world to inspire others through motivational talks,hoping to aid others to find success, however it is that they define it.