The Art of Crushing It by Omer Del Villar
If you need the motivation to overcome the obstacles before you, then the story of Omar Del Villar should be all the motivation that you need!
Regardless of where you come from or how you started in life, success is always available to you if you have the right motivation and follow the correct principals. Omar Del Villar is the living proof that if you work hard and strive to achieve success, then you can reach your goals! As the successful owner of Echelon Smiles and co-owner of Go Giveaways, he has been kicking goals since he started down the path of entrepreneurial success.
Any startup is going to take a massive amount of hard work. Movies and television have made the idea of creating and managing a startup to be something like finding the perfect idea and then sitting back and watching and counting the money as it starts rolling in. The truth is somewhat more complicated, but that doesn't mean that the dream is no less achievable.
Although creating a brand, a company, or a startup is fulfilling and rewarding in its own right. You're going to have to invest a lot of blood sweat and tears into the venture before you see it become a success. Success is never guaranteed either. Failure is always lurking just around the corner, and you can't afford to sit back and just relax until the project is complete.
Success isn't always a success; how you imagined it would be!
You can succeed in life but still, fail in your goals. Startups and businesses may seem like a success from the outside, but when you speak to the people that started them and poured their blood, sweat, and tears into them, they would call them a failure. It's easy to become so involved in the new business that you lose
Many startups and businesses look successful from the outside, but if you spoke to their original founders, they would consider them a failure. Why? Because of the long hours, the money invested, the toll that they took on their friends and families. It's essential that you don't lose sight of your goals during any new business venture.
To help make this a little easier, Omar has come up with his guiding principals that he has used successfully on his rise to the top and during the successful creation of his businesses. No two companies are the same, but hopefully, through utilizing his advice, your next business venture or startup will go much smoother and be a huge success!
Start off by defining your personal goals before you set the purposes of your business!
It's vital that your personal goals drive your professional goals and business goals, not the other way around. If you aren't happy with your personal life, then what hope do you have of achieving success and happiness in your professional life? There are a few simple ways that you can define your personal goals.
You want to start off by writing down your personal goals. This will allow you to own the decisions you make along your journey and ensure that you don't lose track of them along the way. If you have them written down somewhere, you're less likely to ignore them. It's easy to disregard them or change them to suit your current situation if you haven't got them written down somewhere.
Focus on your strengths rather than always trying to fix your weaknesses!
It's easy to develop tunnel vision on your idea or business, assuming that you're the only one who can take it to the next level. You can get hung up on different parts of the process that need to be fixed or changed and assume all the responsibility for making those corrections or changes.
Surround yourself with people that are strong in their own rights. Look for people that can help you build-up the areas of your brand or business that you don't have all the technical know-how for. If you struggle with the business but have a great idea, then look for people that have the business knowledge and experience that you lack.
Would you rather sit and watch your dream never come to fruition, or would you prefer to see that dream become a reality? If you're a great people person and fantastic at making connections, then focus on that and allow other people to utilize their strengths.
Create realistic goals along your journey towards success!
If you wanted to make a million dollars, would that be your only goal? If you wanted a million followers on social media, would you make that figure you're only goal? Of course you wouldn't! You need to set yourself realistic goals and milestones along your journey to keep pushing and rewarding yourself for your hard work.
One way to keep you motivated throughout your rise to the top is to set yourself realistic and achievable milestones. It's important to reward yourself when you achieve your milestones to keep you motivated to reach the next one. Otherwise, you can lose your focus and drive along your journey. Small rewards are a great way to keep your motivation high as you strive to achieve your dreams.
Be honest with yourself, and always follow through when you make decisions!
It's always easy to talk the talk, but when it comes to practicing what you preach, are you following through? If you're the leader of your company, then people look up to you and expect you to lead by example. A weak leader is never going to inspire his team to go above and beyond in the tasks that they complete.
If you want your employees or team members to thrive and flourish through healthy work-life balances, then it's crucial that you do the same. Never neglect your personal life in exchange for your business, as this is time that you'll never be able to get back. Many successful entrepreneurs look back and wish that they could have some of the time they put into their businesses back, but time is one thing you cannot buy.
That doesn't mean that you shouldn't work hard, but always remember what it is that you're working hard for!
Don't be afraid to learn and celebrate your success
There is always something to learn. A new skill, a new hobby, or a new way of doing things that you hadn't been aware of before. Never be afraid to learn new things and embrace new ideas; you never know if it's one of those new ideas that could be your greatest success and achievement!
Hopefully, by following the above principals, you'll enjoy as much success in business and life as Omar has! Good luck with your business or brand, and never lose sight of your goals.
Fitness Dating Brand, FITFCK, Expand Into Influencer Management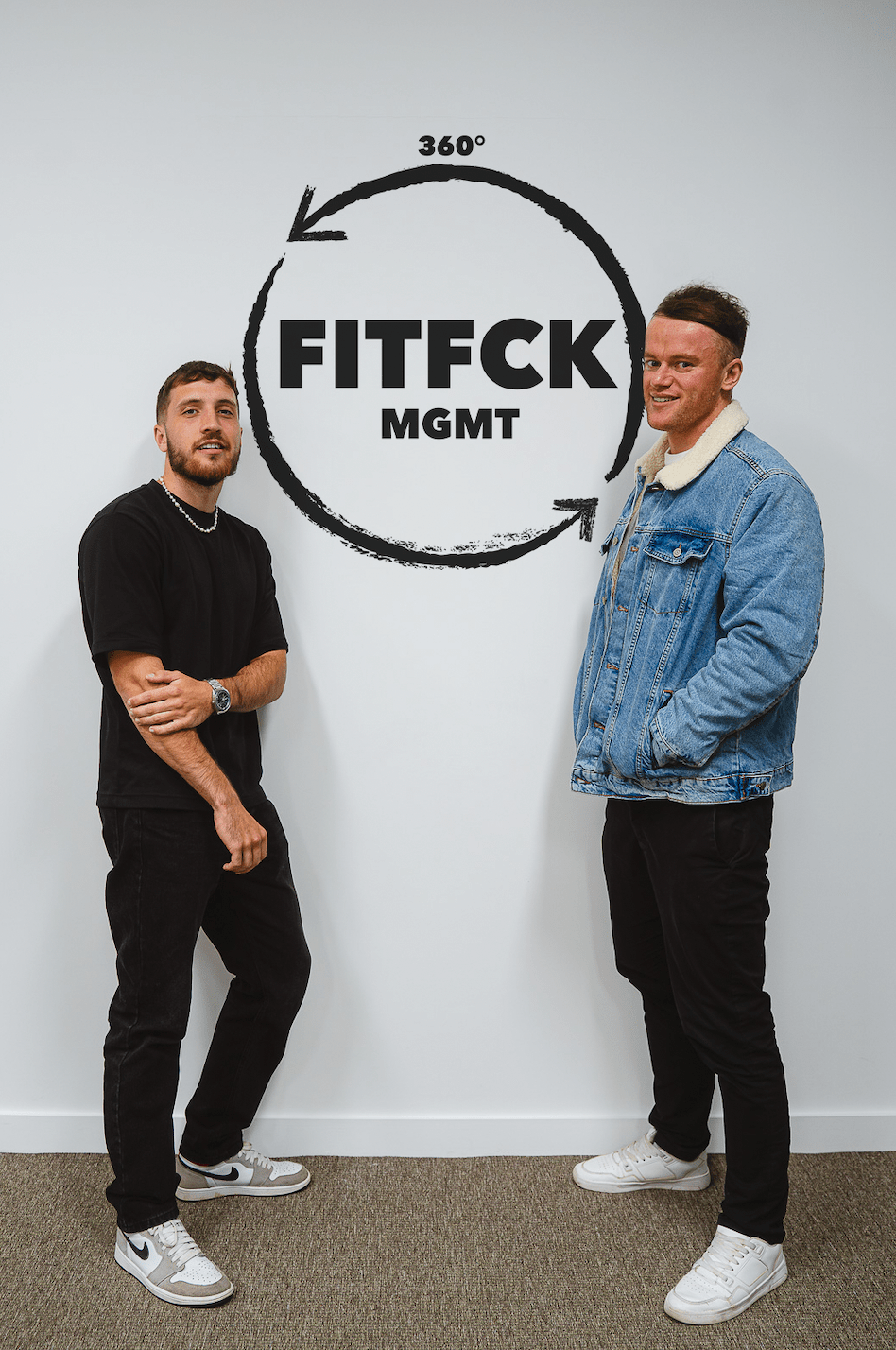 Fitness dating brand, FITFCK, recently announced the launch of their management company "FITFCK MGMT". The company, which recently announced the launch of its £5m A Round investment raise is looking to expand on their brand growth by offering content creators of all niches and brands a full 360 lifestyle management service.
Rebranded in March 2022, the recently featured BBC News company has emerged as the leading brand for gym goers that are looking to make new connections – whether through IRL fitness dating events or online dating experiences. To accompany its strong digital product suite, FITFCK is now developing a series of consumer products to further enhance their brand power, with the most recent being a holistic management company for content creators and brands.
FITFCK Founder and UK Government Enterprise Advisor, Jamie says: "Having worked closely with content creators for the last eighteen months since our relaunch, this addition made nothing but complete sense to me. As a management service, you should be looking at improving all angles of your clients life – not just quick brand deals for a few quid. We are looking to offer a 360 lifestyle approach where we assist our clients with everything from their income, branding, business advisory, PR, legalities and more – all under the FITFCK brand umbrella."
To continue its ruthless chase of becoming the largest omni-channel community for dating, relationships, casual meets and friendships, FITFCK will be looking to embed the management service into members of their ever growing community which already includes a number of high profile content creators.
The first creator to be signed under the label is Santino Valentino, a fitness content creator boasting over 70,000 followers across platforms. Valentino states; "I have known Jamie for a few months now and have felt nothing but constant support from himself and the rest of the FITFCK team. Having seen where they have taken the brand in such a short space of time, I am hoping they can do the same for me. I am really looking forward to seeing where we can take this whilst learning under Jamie and Callum simultaneously"
FITFCK MGMT athlete manager Callum Roberts added: "At the core of every FITFCK movement is the care we have for our community. This ethos is something that we will be looking to reflect in the management company. Hyper-focused care for our clients where they know they feel valued and at ease with us. We are not looking to just improve our client's income, we are looking to improve their lifestyle"
If you are looking to work with FITFCK MGMT, you can contact the team at support@fitfck.co.uk for more information.