The Art of Crushing It by Omer Del Villar
If you need the motivation to overcome the obstacles before you, then the story of Omar Del Villar should be all the motivation that you need!
Regardless of where you come from or how you started in life, success is always available to you if you have the right motivation and follow the correct principals. Omar Del Villar is the living proof that if you work hard and strive to achieve success, then you can reach your goals! As the successful owner of Echelon Smiles and co-owner of Go Giveaways, he has been kicking goals since he started down the path of entrepreneurial success.
Any startup is going to take a massive amount of hard work. Movies and television have made the idea of creating and managing a startup to be something like finding the perfect idea and then sitting back and watching and counting the money as it starts rolling in. The truth is somewhat more complicated, but that doesn't mean that the dream is no less achievable.
Although creating a brand, a company, or a startup is fulfilling and rewarding in its own right. You're going to have to invest a lot of blood sweat and tears into the venture before you see it become a success. Success is never guaranteed either. Failure is always lurking just around the corner, and you can't afford to sit back and just relax until the project is complete.
Success isn't always a success; how you imagined it would be!
You can succeed in life but still, fail in your goals. Startups and businesses may seem like a success from the outside, but when you speak to the people that started them and poured their blood, sweat, and tears into them, they would call them a failure. It's easy to become so involved in the new business that you lose
Many startups and businesses look successful from the outside, but if you spoke to their original founders, they would consider them a failure. Why? Because of the long hours, the money invested, the toll that they took on their friends and families. It's essential that you don't lose sight of your goals during any new business venture.
To help make this a little easier, Omar has come up with his guiding principals that he has used successfully on his rise to the top and during the successful creation of his businesses. No two companies are the same, but hopefully, through utilizing his advice, your next business venture or startup will go much smoother and be a huge success!
Start off by defining your personal goals before you set the purposes of your business!
It's vital that your personal goals drive your professional goals and business goals, not the other way around. If you aren't happy with your personal life, then what hope do you have of achieving success and happiness in your professional life? There are a few simple ways that you can define your personal goals.
You want to start off by writing down your personal goals. This will allow you to own the decisions you make along your journey and ensure that you don't lose track of them along the way. If you have them written down somewhere, you're less likely to ignore them. It's easy to disregard them or change them to suit your current situation if you haven't got them written down somewhere.
Focus on your strengths rather than always trying to fix your weaknesses!
It's easy to develop tunnel vision on your idea or business, assuming that you're the only one who can take it to the next level. You can get hung up on different parts of the process that need to be fixed or changed and assume all the responsibility for making those corrections or changes.
Surround yourself with people that are strong in their own rights. Look for people that can help you build-up the areas of your brand or business that you don't have all the technical know-how for. If you struggle with the business but have a great idea, then look for people that have the business knowledge and experience that you lack.
Would you rather sit and watch your dream never come to fruition, or would you prefer to see that dream become a reality? If you're a great people person and fantastic at making connections, then focus on that and allow other people to utilize their strengths.
Create realistic goals along your journey towards success!
If you wanted to make a million dollars, would that be your only goal? If you wanted a million followers on social media, would you make that figure you're only goal? Of course you wouldn't! You need to set yourself realistic goals and milestones along your journey to keep pushing and rewarding yourself for your hard work.
One way to keep you motivated throughout your rise to the top is to set yourself realistic and achievable milestones. It's important to reward yourself when you achieve your milestones to keep you motivated to reach the next one. Otherwise, you can lose your focus and drive along your journey. Small rewards are a great way to keep your motivation high as you strive to achieve your dreams.
Be honest with yourself, and always follow through when you make decisions!
It's always easy to talk the talk, but when it comes to practicing what you preach, are you following through? If you're the leader of your company, then people look up to you and expect you to lead by example. A weak leader is never going to inspire his team to go above and beyond in the tasks that they complete.
If you want your employees or team members to thrive and flourish through healthy work-life balances, then it's crucial that you do the same. Never neglect your personal life in exchange for your business, as this is time that you'll never be able to get back. Many successful entrepreneurs look back and wish that they could have some of the time they put into their businesses back, but time is one thing you cannot buy.
That doesn't mean that you shouldn't work hard, but always remember what it is that you're working hard for!
Don't be afraid to learn and celebrate your success
There is always something to learn. A new skill, a new hobby, or a new way of doing things that you hadn't been aware of before. Never be afraid to learn new things and embrace new ideas; you never know if it's one of those new ideas that could be your greatest success and achievement!
Hopefully, by following the above principals, you'll enjoy as much success in business and life as Omar has! Good luck with your business or brand, and never lose sight of your goals.
Why CEN Standardization is Good for Big Tech and Small Businesses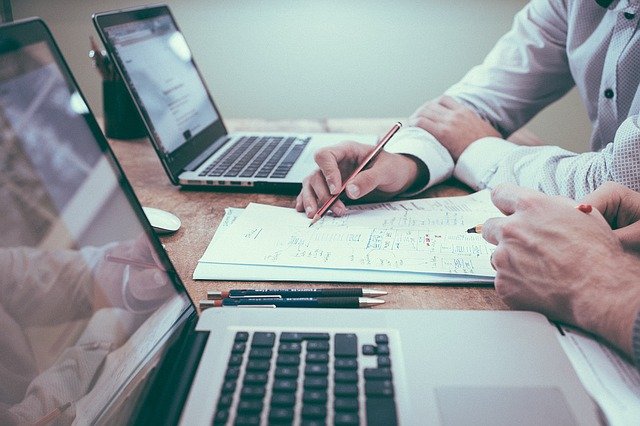 CEN is the European Committee for Standardization and works to create standards for 34 European countries in the European Union and European Economic Area. CEN standards, which you can access on iTeh Standards, are used to establish industry standards and technical documents for a variety of industries including:
Construction

Consumer products

Chemicals

Air and space

Energy and environment

Food for human consumption

Food for animal consumption

Health and safety

Defense and security

Machinery

Pressure equipment

Smart living

Transport and packaging

And more
Why standardization is essential
Standardization in any industry automatically increases important processes' efficiency and makes it easier and cheaper to do business. Less time is wasted, less materials are wasted, and standards are continually revised to reflect the most efficient processes.
When small businesses and large corporations adopt industry standards, it strengthens the market competition, which supports economic growth. According to CENELEC, an organization that works jointly with CEN, standards "facilitate innovation and promote the adoption of new technologies."
What's so special about CEN standardization?
CEN standards are special because they apply to entire industries across the EU.
Any company can create their own standards in business, but they may not have all the information required to know if their standards are actually best for the industry and customers. When businesses in the same industry create their own standards, they're not operating at their highest potential. They're also operating in conflict with one another, which can sometimes make it hard to switch manufacturers and suppliers.
Having CEN standards relieves businesses from having to figure out their own standards at a fundamental level. They can still create their own standards for how they wish to do business, but the base level industry standards will be covered.
Having CEN standards also forces manufacturers and suppliers to conform to a set of industry standards, which helps them stay competitive in the market. When manufacturers and suppliers are required to meet the same standards businesses are accountable for, businesses can order raw materials and products from certified sources.
Standardization enhances the customer experience
No matter what gets standardized, it all leads to a better customer experience by creating consistency. In the end, every bump you can smooth out and every wasted second of time you can eliminate leads to a productive work environment. When teams are productive and things are running smoothly from top to bottom, customers are happier.
Likewise, standards also work to maintain safety, which also enhances the customer experience. For example, health departments set standards for handling and storing food to keep it safe, and machine shop workers follow standards for wearing protective gear and clothing to prevent injury.
You can standardize just about anything in a business, including job activities, rules, procedures, technology, services, behaviors, and measurements.
CEN standards are well-tested and documented
The advantage of CEN standards is they're well-tested and documented. They weren't just arbitrarily thrown together by collecting theoretical information across industries. CEN standards are created by studying and testing to see what works, what's most effective, eliminating what doesn't work, and establishing a set of rules that can be universally applied across the industry.
On the other hand, when organizations come up with de facto standards, they're often illogical, ineffective, and counterproductive. De facto standards become a big problem when they've remained unchallenged for a long period of time. People want to do things the way they've always done them, and introducing standards can be off-putting to many.
Many businesses may not even be aware that their standards are actually inefficient methods like workarounds that have simply been in place for a long time.
There's always room for more standardization
Standardizing industries is a big task – one that is infinite in scope and duration. There will never be an end to standardization. As technology evolves, standards must evolve alongside whatever tech is being brought to the industry.
While the world's technology evolves, CEN will continue to work hard to create and develop standards for industries. Hopefully, more businesses will embrace these standards and see them as a support system for their business rather than an inconvenient hurdle.