The Art of Crushing It by Omer Del Villar
If you need the motivation to overcome the obstacles before you, then the story of Omar Del Villar should be all the motivation that you need!
Regardless of where you come from or how you started in life, success is always available to you if you have the right motivation and follow the correct principals. Omar Del Villar is the living proof that if you work hard and strive to achieve success, then you can reach your goals! As the successful owner of Echelon Smiles and co-owner of Go Giveaways, he has been kicking goals since he started down the path of entrepreneurial success.
Any startup is going to take a massive amount of hard work. Movies and television have made the idea of creating and managing a startup to be something like finding the perfect idea and then sitting back and watching and counting the money as it starts rolling in. The truth is somewhat more complicated, but that doesn't mean that the dream is no less achievable.
Although creating a brand, a company, or a startup is fulfilling and rewarding in its own right. You're going to have to invest a lot of blood sweat and tears into the venture before you see it become a success. Success is never guaranteed either. Failure is always lurking just around the corner, and you can't afford to sit back and just relax until the project is complete.
Success isn't always a success; how you imagined it would be!
You can succeed in life but still, fail in your goals. Startups and businesses may seem like a success from the outside, but when you speak to the people that started them and poured their blood, sweat, and tears into them, they would call them a failure. It's easy to become so involved in the new business that you lose
Many startups and businesses look successful from the outside, but if you spoke to their original founders, they would consider them a failure. Why? Because of the long hours, the money invested, the toll that they took on their friends and families. It's essential that you don't lose sight of your goals during any new business venture.
To help make this a little easier, Omar has come up with his guiding principals that he has used successfully on his rise to the top and during the successful creation of his businesses. No two companies are the same, but hopefully, through utilizing his advice, your next business venture or startup will go much smoother and be a huge success!
Start off by defining your personal goals before you set the purposes of your business!
It's vital that your personal goals drive your professional goals and business goals, not the other way around. If you aren't happy with your personal life, then what hope do you have of achieving success and happiness in your professional life? There are a few simple ways that you can define your personal goals.
You want to start off by writing down your personal goals. This will allow you to own the decisions you make along your journey and ensure that you don't lose track of them along the way. If you have them written down somewhere, you're less likely to ignore them. It's easy to disregard them or change them to suit your current situation if you haven't got them written down somewhere.
Focus on your strengths rather than always trying to fix your weaknesses!
It's easy to develop tunnel vision on your idea or business, assuming that you're the only one who can take it to the next level. You can get hung up on different parts of the process that need to be fixed or changed and assume all the responsibility for making those corrections or changes.
Surround yourself with people that are strong in their own rights. Look for people that can help you build-up the areas of your brand or business that you don't have all the technical know-how for. If you struggle with the business but have a great idea, then look for people that have the business knowledge and experience that you lack.
Would you rather sit and watch your dream never come to fruition, or would you prefer to see that dream become a reality? If you're a great people person and fantastic at making connections, then focus on that and allow other people to utilize their strengths.
Create realistic goals along your journey towards success!
If you wanted to make a million dollars, would that be your only goal? If you wanted a million followers on social media, would you make that figure you're only goal? Of course you wouldn't! You need to set yourself realistic goals and milestones along your journey to keep pushing and rewarding yourself for your hard work.
One way to keep you motivated throughout your rise to the top is to set yourself realistic and achievable milestones. It's important to reward yourself when you achieve your milestones to keep you motivated to reach the next one. Otherwise, you can lose your focus and drive along your journey. Small rewards are a great way to keep your motivation high as you strive to achieve your dreams.
Be honest with yourself, and always follow through when you make decisions!
It's always easy to talk the talk, but when it comes to practicing what you preach, are you following through? If you're the leader of your company, then people look up to you and expect you to lead by example. A weak leader is never going to inspire his team to go above and beyond in the tasks that they complete.
If you want your employees or team members to thrive and flourish through healthy work-life balances, then it's crucial that you do the same. Never neglect your personal life in exchange for your business, as this is time that you'll never be able to get back. Many successful entrepreneurs look back and wish that they could have some of the time they put into their businesses back, but time is one thing you cannot buy.
That doesn't mean that you shouldn't work hard, but always remember what it is that you're working hard for!
Don't be afraid to learn and celebrate your success
There is always something to learn. A new skill, a new hobby, or a new way of doing things that you hadn't been aware of before. Never be afraid to learn new things and embrace new ideas; you never know if it's one of those new ideas that could be your greatest success and achievement!
Hopefully, by following the above principals, you'll enjoy as much success in business and life as Omar has! Good luck with your business or brand, and never lose sight of your goals.
Current challenges of Manufacturing in Mexico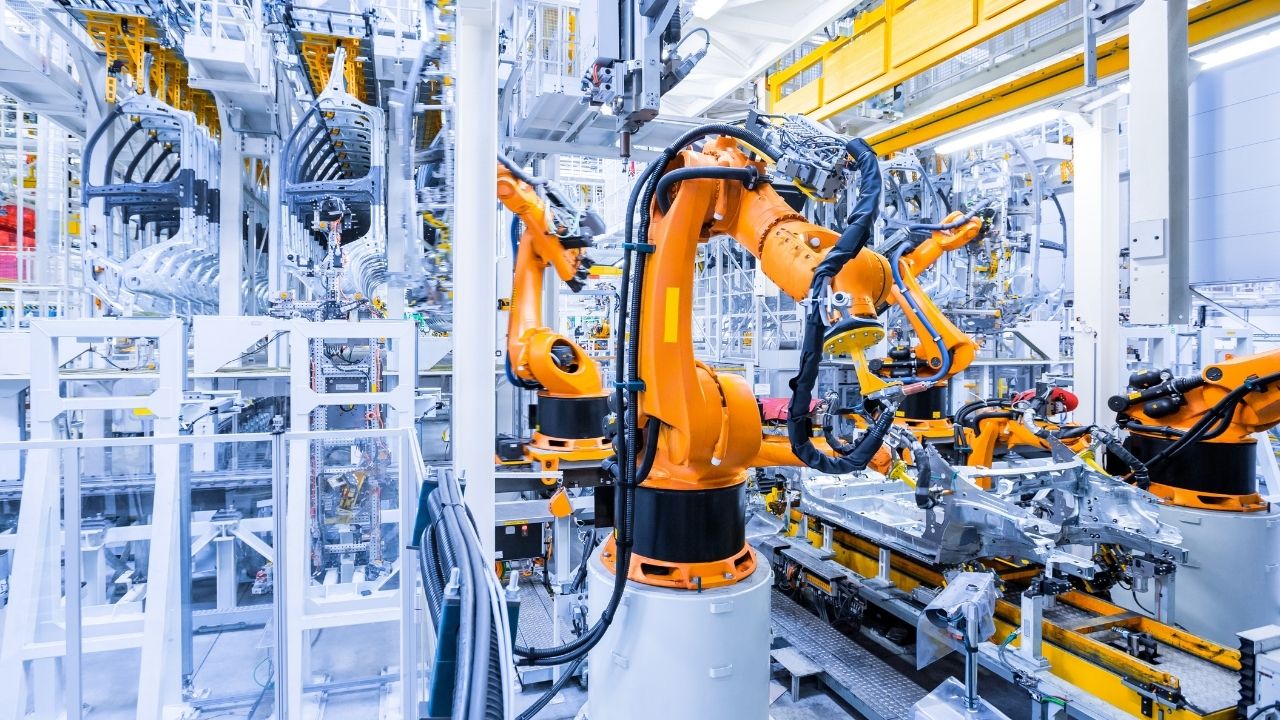 As per the World Trade Organization, Mexico is the 13th biggest exporter of goods and 12th biggest importer of goods globally. A sign of the amazing nature of the manufacturing industry in Mexico is the growth of the industrial labor force that has occurred during 2019. As per the National Institute of Geography and Statistics, the number of Mexicans hired in the industry was 2.5% more than previous years. Economists suggest that the manufacturing in Mexico depends on three major factors:
Manufacturing is diverse
Manufacturing industrial base is broad. Producers of the nation include small companies to big conglomerates such as top-notch pharmaceutical companies, world-class aerospace manufacturers and automotive assemblers and many more.
Also, the manufacturing industry in Mexico supplies domestic input to enhance its products. For instance, Mexico has homegrown cotton to support its textile companies, aluminum supply for its automotive industry usage, polyethylene for its plastic sector and sugar for companies that produce food and beverage products. Irrespective of the fact that use of domestic items is on rise, Mexico still has a long way to go to become self-sufficient and acquire control on its manufacturing processes.
Manufacturing in Mexico uses modern data technology
The launch of new technology is usually a troublesome element in the production sector. The launch of Industry 4.0 into major developed nations has created a lot of challenges for Mexico too.
The Industry 4.0 has made a lot of technologies which can be used in the manufacturing industry such as Internet of Things, Cloud Computing, Artificial Intelligence, Additive Manufacturing, Augmented Reality and more. Data intelligence is of great importance as it permits producers to get precise information pertaining to almost connection in the manufacturing chain to get operational intelligence.
Kimball Electronics in the Guanajuato region is a great example to enter the dominion of industry 4.0. It produces circuit boards and electronic parts and it has started testing data infrastructure on a real-time basis by using OSIsoft technologies to analyze failures and errors.
Using this tool in the manufacturing in Mexico has saved the company a lot of money and time and paved the way to use it at its other locations worldwide. More and more industries in Mexico are adopting new technologies. This is a major and necessary step for the companies that find it difficult to convert large data flows into essential, comprehensive, real-time information.
Manufacturing makes use of highly skilled human capital
INEGI stated that during April 2019, the value of Mexican exported merchandise was calculated $US 39 billion in products. This suggests the gigantic value of products produced by the expert Mexican labor force.
In order to meet the demand created by the Industry 4.0 technologies, it is essential for the nation to create better links between training, education, industry and government. The strength of this bond will enhance better knowledge and strengthen the growth of new businesses in the nation.
Manufacturing in Mexico is in its development phase. It has benefits of diversity, data technology and human resources to take its economy to another level of development.