Zachary Sheaffer and Zamage: The Small Store That Became Successful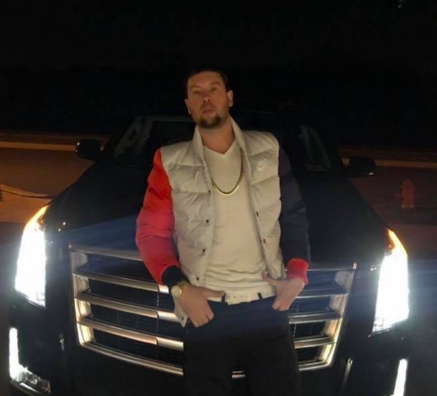 To become successful, a business needs to know how to sign deals that will benefit them. Having a good marketing strategy and network can guarantee the success of your company. This means that even if you start small, your business can continue to grow and expand because you have made the right financial decisions. It is extremely important to do your research and work towards connecting with your target audience.
Zachary Sheaffer, an experienced businessman and fashion expert, was able to grow his clothing line and business Zamage, from a small store to a world-renowned brand. He knew how to reach his audience, offer trending products, and make deals with already established brands to get his name out there. It was this what got him the success he now has and allowed his company to ship products worldwide.
When he was 20 years old, Sheaffer opened his store in a 500 square feet location. There he sold T-shirts, cell phone accessories, and other trending products. It was where the dreams of success started becoming a reality as more and more people shopped Zamage. After a year, he was able to sign a deal that would make his company grow even more with New Era Cap Co. It was then when they started selling MLB, NBA, NFL, and NHL hats. This made Zamage known to a larger audience who was now interested in their products.
Four years after its launch, Zamage was ready for expansion and moved into a 5000 square foot location. To attract more customers, Sheaffer made the smart choice to sell merchandise from well-known and respected brands such as Rocawear, Miskeen, Enyce, Akademiks, Timberland, and Converse. This allowed the clothing line to succeed even during the recession and survive to expand beyond the limits of an in-person shopping store. They would venture into the world of online shopping.
After the success, the founder decided it was time to open an online store that offered to ship their products worldwide. It was a complete hit and it led them to outgrow the 5000 square feet. Sheaffer had to get a warehouse in order to keep their products in storage and keep everything in one place to be shipped later on. But even through these expansions, Zamage has been able to continue offering great quality products and shipping with no delay to its customers.
Zamage is the perfect example of a small business that knew how to grow and succeed. Zachary Sheaffer understood the business and was able to make decisions which were beneficial for his brand. He made good deals, offered quality products, and knew exactly how to expand his business. Because of his strategic thinking, Zamage has become a consumers' favorite store to shop for the newest trends in fashion clothes and accessories for men. A small retail store became a successful brand that manufactures and ships its products all over the world. Just 500 square feet that were able to become a clothing empire.
Digital Marketing Expert, Jakob Hager, is Helping Small Businesses Utilize Growth Opportunities in the Digital Space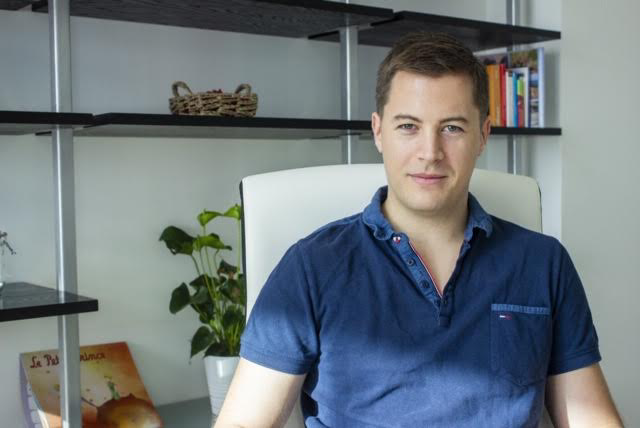 Digital marketing expert, Jakob Hager is doing a great job to help small businesses utilize the power of digital marketing campaigns for their benefit. After gaining a lot of expertise in the world of digital marketing, he has introduced a new online education program for campaign management.
Jakob Hager has introduced this online education program to help both small businesses and individuals run their online marketing campaigns in an easy manner. It is currently available for German-speaking people living in areas namely Germany, Austria, and Switzerland.
Soon, he is planning to make available the entire education program in English to help other people learn the tactics of managing online marketing campaigns. Jakob Hager realized the importance of digital marketing when he failed to promote his first company, a remote virtual-assistant service in the German-speaking regions.
After this, he decided to shut his business due to his inability to market it well. And he decided to leave for San Francisco for acquiring necessary marketing skills. In order to help small businesses run their marketing campaigns in the digital space, Jakob Hager has included everything that is required for managing Facebook, Instagram, Google, and other marketing campaigns.
In this program, participants learn to grow businesses in the online world. It is especially good for small businesses that don't manage to get enough money for running a successful marketing campaign. Moreover, it also allows individuals to offer their services to local businesses by acquiring skills related to campaign management from this online education program.
Jakob Hager is an Austrian citizen who has spent his life in Moscow, San Francisco and he is currently settled in Dubai since 2017. He has also written a book for German people to teach them tactics of digital marketing. He loves to post interesting things about his life on his Instagram profile to establish his strong connection with his followers.