The Artists Behind The Viral Hip Hop Track on Soundcloud, "Reparations" — Meeting khildLike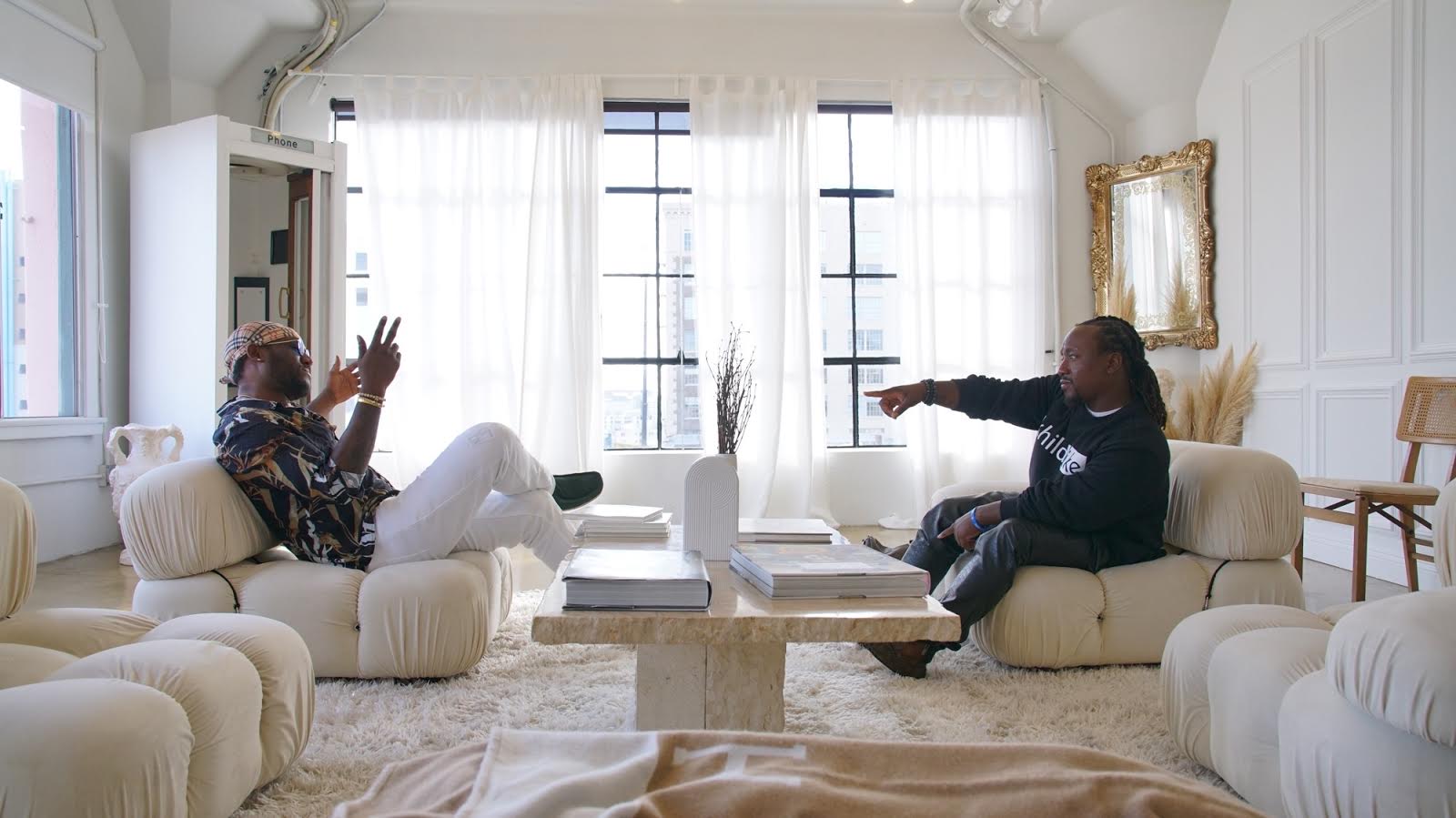 If you haven't heard of them already, we'd like to introduce you to khildLike — a hip-hop and R&B group that has recently gone viral online for its hit song, "Reparations". Since its release, the track has been recognized by several highly regarded names in the music industry, such as American rappers Jim Jones and Master P. And although the track made its original debut in late 2020, the artists behind the hip hop duo have been working toward their dreams in music for over a decade.
Orlando "Khosen" Major, from San Fernando Valley, California, is the lead singer of the hip hop duo. While growing up as the eldest of six, Major was identified as the family 'superstar', known for busting out in singing and dancing around the house and at family events. Over the years, he was also heavily involved in his school's choir and his church's mass ensemble. But it wasn't until he led the choir during his senior year of high school that he received an overwhelming response of support which would change his life forever. "After that day, I started having this recurring dream at night. I'd see myself rising to fame and making it big in the music industry," Khosen said. "It inspired me to go full force. I did all kinds of shows and put in the extra work to try and get discovered, but it was always a letdown. No one else could see the vision I had of myself in that dream. But even while getting 'no's', the dream kept coming back. It hasn't left me alone in the last twelve years, even when I've tried to do literally anything else," he added. So, naturally, Khosen persisted. He continued to sing covers of songs and upload them to the internet in hopes that, one day, someone would offer him a deal that would jumpstart the musical career he had so longly awaited for. But in the midst of it all, he met Life.
Jerell "Life" Ray was exposed to music through his older brothers, who happened to be rappers and producers within the industry. He grew up in Compton, listening to over a dozen up-and-coming rappers at his brothers' studio "rapping and feeling the mix" on a day-to-day basis. Needless to say, it was enough for Ray to fall in love with music and the process of creating it, hoping to someday follow in the footsteps of the artists he was lucky to witness. Following the loss of his mother at just 12-years-old, Ray used songwriting as a therapeutic outlet to cope with his grief. Eventually, with the help of his brothers, he learned to properly create tracks from beginning to end by the time he was 13, including the processes of songwriting, producing, and engineering. He recorded his own music and proceeded to use the popular "gorilla style technique" to get people to listen. In other words, he'd create flyers and CDs to promote his music and hand it out locally on nearby streets in his neighborhood. Once he was 18, Ray began to break away from his brothers' paths and instead started creating his own in hopes to begin pursuing a full-time career in the music industry as a rapper. In 2011, Khosen and Life met through a mutual friend. After learning about one another's backgrounds in music, they ultimately decided to collaborate on each other's future tracks. Once they got into the studio and began to create as a unit rather than as solo artists, they realized their talents had the potential to break through the barriers each of them had difficulty overcoming alone. As a result, they decided they'd continue their journey together, and khildLike was born.
The two have been working together endlessly over the last few years in hopes to strike the right deal for their music. Thankfully, it's beginning to pay off. Just last year, the duo joined other artists in a music-writing workshop named Mic Session, led by Tupac's old manager, Leila Steinberg. At the seminar, the attendees were assigned to create a song with lyrics based on social injustice. Major and Ray came up with a song named "Reparations", which would later prove to be the song that would start a remarkable journey for khildLike.
Not long after the track's release, American rapper and record executive Jim Jones asked the pair to audition for a spot on the mixtape album he was in the process of recording. Thankfully, they managed to impress the renowned rapper and land a collaboration on the album, which releases in May 2021. The humble artists have said that this project has been their biggest one to date, despite having opened up shows for well-known artists like Nipsey Hustle and Eric Bellinger in recent years.
"Now that we're getting a little exposure and [getting our music] into the ears and eyes of people, it's been crazy to see the positive response not only on our recent track but on the ones we wrote and recorded years ago," Khosen shared. "It's been a long journey to get to where we are, but it's been worth it. This is only the beginning."
You can find khildLike's music on Soundcloud, and you can also find their social profiles on Instagram and Clubhouse. In 2021, they hope to continue creating inspirational music not only for black communities, but for hip hop and R&B listeners on a global scale.
The fundamental features of community festivals' social implications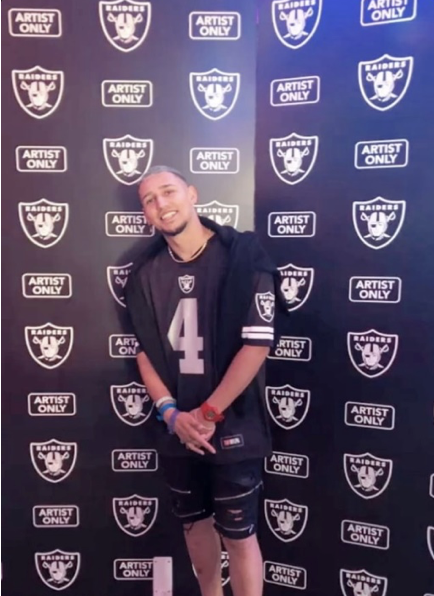 Music's power is an extraordinarily vital and unique instrument that improves the human experience. When combined with a social gathering of individuals from all walks of life who have come to appreciate this art, it creates a force unlike any other. Music allows people to imagine their lives and evoke powerful memories. Music is integral to cultural gatherings, festivals, and belief systems. Sound and rhythm patterns provide a unique insight into an individual's thoughts on current culture, subcultures, and societal concerns. Community festivals allow people of a community to engage in socialization, entertainment, and the formation of social networks, all of which can contribute to the promotion of community cohesiveness and the development of social capital within a community. 
In addition to bringing people of all colors, races, and ethnicities together, these festivals also play a pivotal role in promoting upcoming artists in the music industry. Festivals have long been one of the most prolific venues for promoting new music and exposing listeners to contemporary artists. The absence of festivals and venues has significantly hampered fresh content and talent exposure. Music is vital during festivals because it creates an instant link among those who attend. Festival music speaks to our human yearning to connect, and music is a means of self-expression that transcends all language borders. Picking up performances at smaller or local music festivals is a terrific method for new performers to get into the live music scene. 
Cultura Fest Las Vegas is organized by Alexis Lopez, CEO of artist-only entertainment in Las Vegas. The first large Latino Music Festival in the heart of Las Vegas, bringing together some of the top Latin artists from across the world to play on one stage, which includes some of the most prominent Latino Artists performing various types of music genres such as Regional Mexicana, Banda, Mariachi, and Reggaeton to create a first-time Latino music festival in the heart of Las Vegas. By reshaping live entertainment into an economic engine for growth and commerce and challenging humanity to live by its highest ideals, festivals have revolutionized the live music industry and become a crucial source of income for the music business. They also celebrate both the power of the individual and the collective masses. 
The upcoming festival to send shockwaves
The festival is scheduled to take place in 2023. With over 20 artists and ten of the biggest Latin DJs and music producers on the stage, bringing Latin Culture together, various Latin food from different cultures, games, contests, and giveaways for all guests to eat and dance the night away.
Cultura Fest will feature Latin music genres such as Reggaeton, Dembow, Mariachi, Corridos, and Banda Regional Mexicana.
Becky G, Dalex, Jowell & Randy, Blessed, Ryan Castro, Luis R Conriquez, Fuerza Reguida, Enigma Norteno, Junior H, Rickstarr, Mr. Fernandez, Christian Nava, Eslabón Armado, Eladio Carrión, Lunay, Sech, Lyanno, Mora, and many more will be confirmed as headliners in 2023.
Through his music promotion venture, Alexis intends to introduce Cultura Fest to other big cities such as Los Angeles, Texas, Chicago, and Miami. 
Introducing new artists to the audience
Alexis works as an A/R in the Latino business with numerous artists and frequently forges new ties amongst artists of various genres. Introducing numerous artists merging both cultures to be able to develop the new sounds of Latin Music, such as Grupo Firme from the Mexican Group and Jay Wheeler from reggaetón.
 About Alexis Lopez
 After suffering three ACL knee injuries, Alexis Lopez decided to hang up his boots and see what the future held for him. Alexis transitioned into music management, working with artists and DJs, and has worked for famous names in the music industry, such as Christian Nava, Rickstarr Baby, and Payso. Lopez has succeeded in every element of his life, and the new chapter of his life was no exception. Alexis Lopez knocked on many doors in his early days and was successful throughout his life. He has completed several missions. Lopez is now taking multiple Artists to South America, Central America, and Canada, such as Grupo Firme, Dos Carnales, Wisin & Yandel, Steve Aoki, Jay Wheeler, Oscar Maydon, Becky G, Luis R Conriquez, and many more Latino artists.