The Artists Behind The Viral Hip Hop Track on Soundcloud, "Reparations" — Meeting khildLike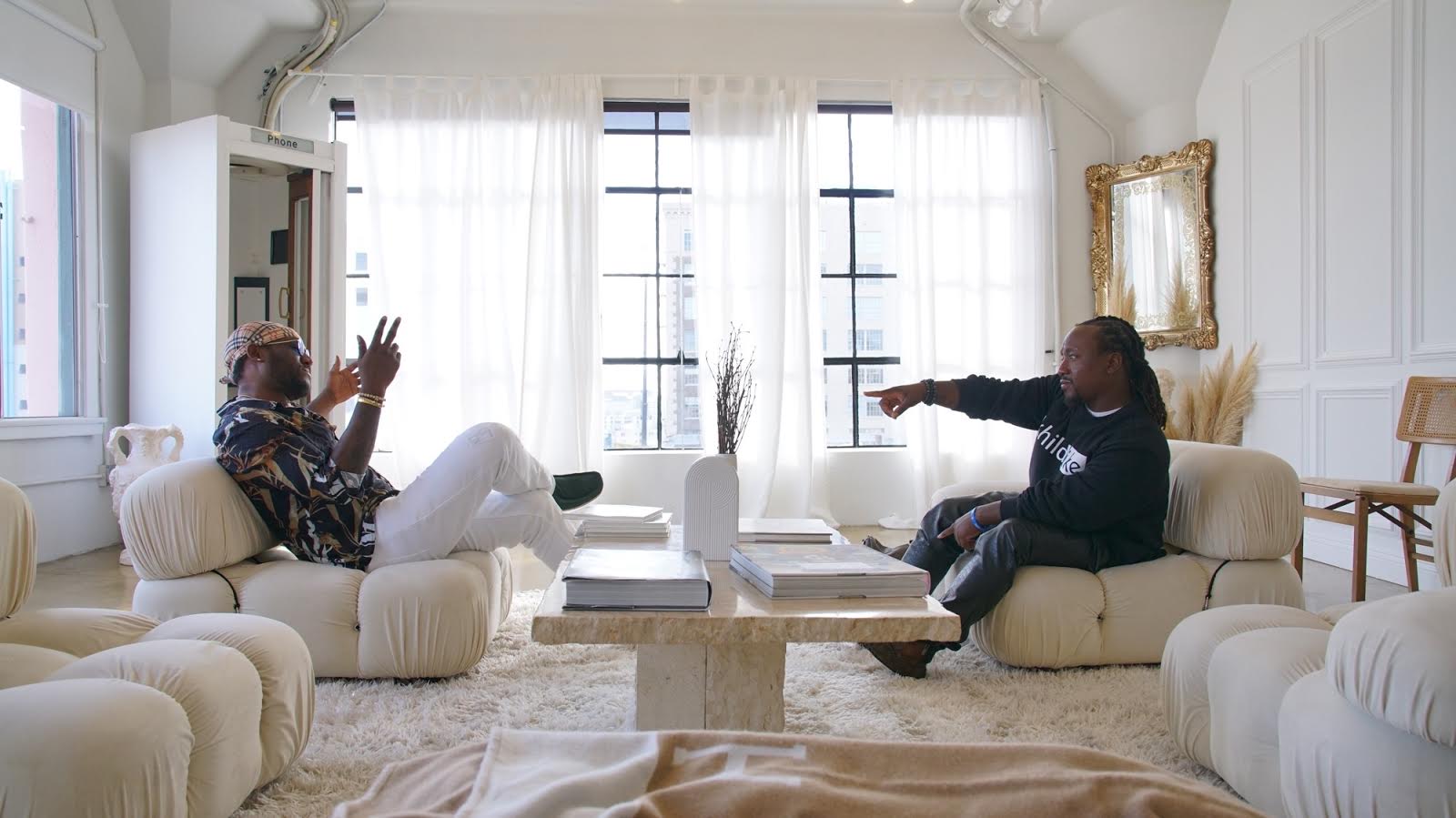 If you haven't heard of them already, we'd like to introduce you to khildLike — a hip-hop and R&B group that has recently gone viral online for its hit song, "Reparations". Since its release, the track has been recognized by several highly regarded names in the music industry, such as American rappers Jim Jones and Master P. And although the track made its original debut in late 2020, the artists behind the hip hop duo have been working toward their dreams in music for over a decade.
Orlando "Khosen" Major, from San Fernando Valley, California, is the lead singer of the hip hop duo. While growing up as the eldest of six, Major was identified as the family 'superstar', known for busting out in singing and dancing around the house and at family events. Over the years, he was also heavily involved in his school's choir and his church's mass ensemble. But it wasn't until he led the choir during his senior year of high school that he received an overwhelming response of support which would change his life forever. "After that day, I started having this recurring dream at night. I'd see myself rising to fame and making it big in the music industry," Khosen said. "It inspired me to go full force. I did all kinds of shows and put in the extra work to try and get discovered, but it was always a letdown. No one else could see the vision I had of myself in that dream. But even while getting 'no's', the dream kept coming back. It hasn't left me alone in the last twelve years, even when I've tried to do literally anything else," he added. So, naturally, Khosen persisted. He continued to sing covers of songs and upload them to the internet in hopes that, one day, someone would offer him a deal that would jumpstart the musical career he had so longly awaited for. But in the midst of it all, he met Life.
Jerell "Life" Ray was exposed to music through his older brothers, who happened to be rappers and producers within the industry. He grew up in Compton, listening to over a dozen up-and-coming rappers at his brothers' studio "rapping and feeling the mix" on a day-to-day basis. Needless to say, it was enough for Ray to fall in love with music and the process of creating it, hoping to someday follow in the footsteps of the artists he was lucky to witness. Following the loss of his mother at just 12-years-old, Ray used songwriting as a therapeutic outlet to cope with his grief. Eventually, with the help of his brothers, he learned to properly create tracks from beginning to end by the time he was 13, including the processes of songwriting, producing, and engineering. He recorded his own music and proceeded to use the popular "gorilla style technique" to get people to listen. In other words, he'd create flyers and CDs to promote his music and hand it out locally on nearby streets in his neighborhood. Once he was 18, Ray began to break away from his brothers' paths and instead started creating his own in hopes to begin pursuing a full-time career in the music industry as a rapper. In 2011, Khosen and Life met through a mutual friend. After learning about one another's backgrounds in music, they ultimately decided to collaborate on each other's future tracks. Once they got into the studio and began to create as a unit rather than as solo artists, they realized their talents had the potential to break through the barriers each of them had difficulty overcoming alone. As a result, they decided they'd continue their journey together, and khildLike was born.
The two have been working together endlessly over the last few years in hopes to strike the right deal for their music. Thankfully, it's beginning to pay off. Just last year, the duo joined other artists in a music-writing workshop named Mic Session, led by Tupac's old manager, Leila Steinberg. At the seminar, the attendees were assigned to create a song with lyrics based on social injustice. Major and Ray came up with a song named "Reparations", which would later prove to be the song that would start a remarkable journey for khildLike.
Not long after the track's release, American rapper and record executive Jim Jones asked the pair to audition for a spot on the mixtape album he was in the process of recording. Thankfully, they managed to impress the renowned rapper and land a collaboration on the album, which releases in May 2021. The humble artists have said that this project has been their biggest one to date, despite having opened up shows for well-known artists like Nipsey Hustle and Eric Bellinger in recent years.
"Now that we're getting a little exposure and [getting our music] into the ears and eyes of people, it's been crazy to see the positive response not only on our recent track but on the ones we wrote and recorded years ago," Khosen shared. "It's been a long journey to get to where we are, but it's been worth it. This is only the beginning."
You can find khildLike's music on Soundcloud, and you can also find their social profiles on Instagram and Clubhouse. In 2021, they hope to continue creating inspirational music not only for black communities, but for hip hop and R&B listeners on a global scale.
D KIRK pulling in crowds with his sensational rap music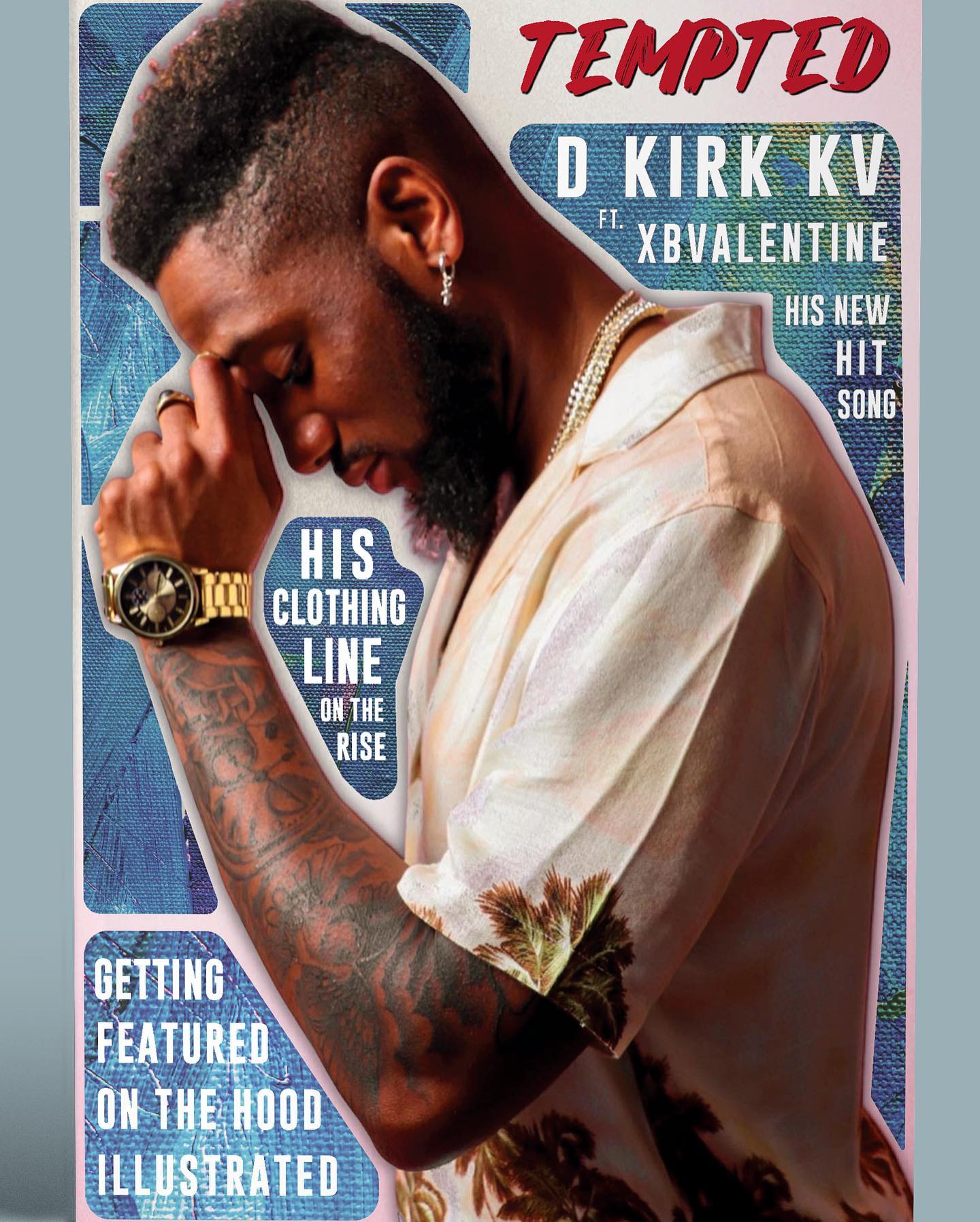 DKIRK KV is a name that doesn't need an introduction among hip-hop music lovers anymore. The rapper has made a mark in the music industry in a very short time thanks to his phenomenal music-producing skills. 
DKIRK KV's exceptional musical talent comes from his childhood. The US rapper's father was a DJ who played all around the world. Hence, the music star had early access to music and its different sounds. The artist says, "My ears were engulfed by the sounds of Nelly, LL Cool, Michael Jackson, and Seal Paul." 
The half Jamaican and half American singer hails from Philadelphia, Pennsylvania. He says that music officially came into his life in 2013. Kirk shares that he developed a love for the flows and rhythms of music, and set out to make his own mark in the music world. He is aware that his music has a great following already amongst youngsters and new rappers who see him as a solid role model. Even his contemporaries look at him with respect and admiration.
The rapping star describes his genre as rap and his style of music as dance hall. DKIRK KV himself has a list of people he wants to collaborate with. He says that those on the top of his list are Chris Brown, Tyga, Kid Ink, Big Sean and Tory Lanez. Even though each one of these artists have different vibes and music styles, D Kirk KV wants to get their guidance and be able to experience their process of creating music from up close. In a sense, all these artists are the rapper's ideal musicians!
However, Kirk's biggest inspiration is the Notorious B.I.G. The hip-hop star says that he can relate to BIGGIE in a lot of ways; he loves how much BIGGIE's music is about culture and never giving up in life. He says that he's learnt that one must constantly keep pushing themselves if they want to grow as an artist and make their name in the music industry.
One thing that he loves about music is that it is so personal and individualistic. One can pour their personality into their music and bring forward different perspectives through their sound. Nobody is restricted to only one sound, which makes the process of producing music and songs much more enjoyable. 
Sharing his goals for 2023, the rapper says that he wants to accomplish all his dreams and become a top choice musician. He says that it would be a dream cum true if he were on the BET Cypher list, which is a great recognition for a hip-hop artist! When asked what would he be doing if he were not a musician today, DKIRK KV says that he probably would have been a professional fitness trainer if he were not giving his all to music.  
At the moment, Kirk is working hard at building his influence on social media by making reels, having photoshoots, and engaging with his followers. However, it's not only music that keeps this musician busy. Outside of music, DKIRK KV has a clothing line called D&J clothing. He is currently working on expanding the clothing line with his business partner. He plans to expand his clothing line to multiple locations. 
D Kirk sees himself having released multiple albums, gone on various music tours; and having dropped collaborations with his favourite artists in the next five to ten years. He believes in "being a smart business man with constant success". When asked how he would adjust to being away from home while touring for an extended period, the musician says that while it might be difficult initially since he loves following a routine, he thinks he would adjust quickly too. He says that he has waited for this success for a long time and worked really hard at it, so he is looking forward to enjoying it.
Talking about his brand new song named Tempted Ft xBvalentine, Kirk says, "This song has a very different type of sound that puts you in the mood to dance all night". The hip-hop and R&B singer is available on all social media channels as D Kirk (KV).