The Artists Behind The Viral Hip Hop Track on Soundcloud, "Reparations" — Meeting khildLike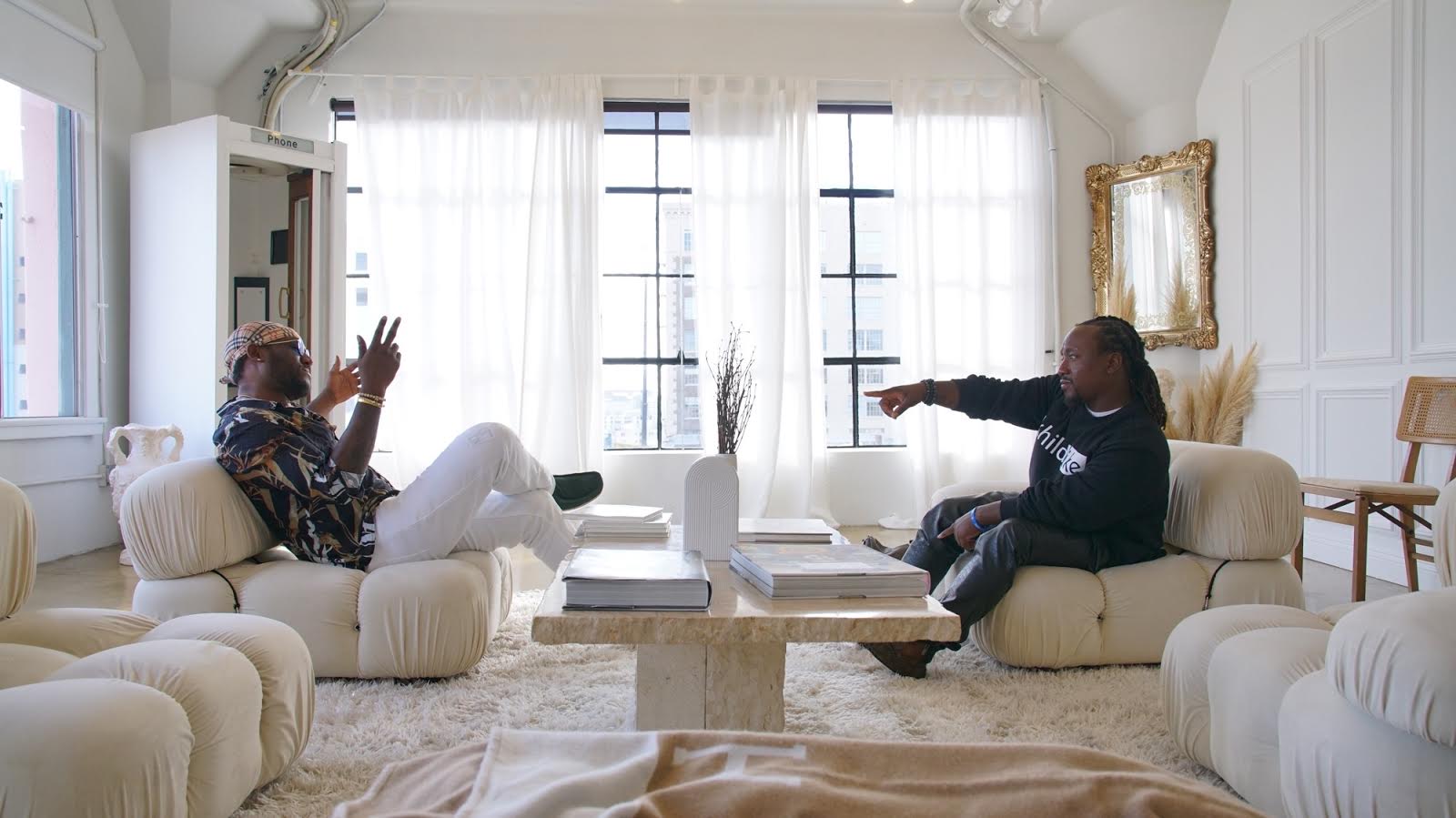 If you haven't heard of them already, we'd like to introduce you to khildLike — a hip-hop and R&B group that has recently gone viral online for its hit song, "Reparations". Since its release, the track has been recognized by several highly regarded names in the music industry, such as American rappers Jim Jones and Master P. And although the track made its original debut in late 2020, the artists behind the hip hop duo have been working toward their dreams in music for over a decade.
Orlando "Khosen" Major, from San Fernando Valley, California, is the lead singer of the hip hop duo. While growing up as the eldest of six, Major was identified as the family 'superstar', known for busting out in singing and dancing around the house and at family events. Over the years, he was also heavily involved in his school's choir and his church's mass ensemble. But it wasn't until he led the choir during his senior year of high school that he received an overwhelming response of support which would change his life forever. "After that day, I started having this recurring dream at night. I'd see myself rising to fame and making it big in the music industry," Khosen said. "It inspired me to go full force. I did all kinds of shows and put in the extra work to try and get discovered, but it was always a letdown. No one else could see the vision I had of myself in that dream. But even while getting 'no's', the dream kept coming back. It hasn't left me alone in the last twelve years, even when I've tried to do literally anything else," he added. So, naturally, Khosen persisted. He continued to sing covers of songs and upload them to the internet in hopes that, one day, someone would offer him a deal that would jumpstart the musical career he had so longly awaited for. But in the midst of it all, he met Life.
Jerell "Life" Ray was exposed to music through his older brothers, who happened to be rappers and producers within the industry. He grew up in Compton, listening to over a dozen up-and-coming rappers at his brothers' studio "rapping and feeling the mix" on a day-to-day basis. Needless to say, it was enough for Ray to fall in love with music and the process of creating it, hoping to someday follow in the footsteps of the artists he was lucky to witness. Following the loss of his mother at just 12-years-old, Ray used songwriting as a therapeutic outlet to cope with his grief. Eventually, with the help of his brothers, he learned to properly create tracks from beginning to end by the time he was 13, including the processes of songwriting, producing, and engineering. He recorded his own music and proceeded to use the popular "gorilla style technique" to get people to listen. In other words, he'd create flyers and CDs to promote his music and hand it out locally on nearby streets in his neighborhood. Once he was 18, Ray began to break away from his brothers' paths and instead started creating his own in hopes to begin pursuing a full-time career in the music industry as a rapper. In 2011, Khosen and Life met through a mutual friend. After learning about one another's backgrounds in music, they ultimately decided to collaborate on each other's future tracks. Once they got into the studio and began to create as a unit rather than as solo artists, they realized their talents had the potential to break through the barriers each of them had difficulty overcoming alone. As a result, they decided they'd continue their journey together, and khildLike was born.
The two have been working together endlessly over the last few years in hopes to strike the right deal for their music. Thankfully, it's beginning to pay off. Just last year, the duo joined other artists in a music-writing workshop named Mic Session, led by Tupac's old manager, Leila Steinberg. At the seminar, the attendees were assigned to create a song with lyrics based on social injustice. Major and Ray came up with a song named "Reparations", which would later prove to be the song that would start a remarkable journey for khildLike.
Not long after the track's release, American rapper and record executive Jim Jones asked the pair to audition for a spot on the mixtape album he was in the process of recording. Thankfully, they managed to impress the renowned rapper and land a collaboration on the album, which releases in May 2021. The humble artists have said that this project has been their biggest one to date, despite having opened up shows for well-known artists like Nipsey Hustle and Eric Bellinger in recent years.
"Now that we're getting a little exposure and [getting our music] into the ears and eyes of people, it's been crazy to see the positive response not only on our recent track but on the ones we wrote and recorded years ago," Khosen shared. "It's been a long journey to get to where we are, but it's been worth it. This is only the beginning."
You can find khildLike's music on Soundcloud, and you can also find their social profiles on Instagram and Clubhouse. In 2021, they hope to continue creating inspirational music not only for black communities, but for hip hop and R&B listeners on a global scale.
Reba McEntireMeet And Greet: Get VIP Tickets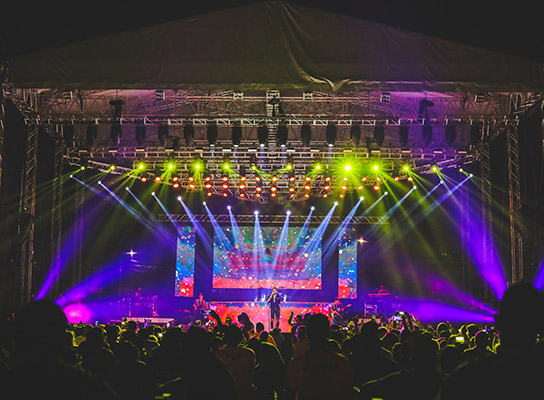 When it comes to a long and accomplished career in county music, not many can claim to be as influential as the lovely Reba McEntire. The legendary Okie has been flying the country flag since she was in college back in 1975. With her bold mixing of pop and country tunes, Reba has been a true trailblazer- creative, courageous, and visionary. Meet the inspirational powerhouse at a Reba McEntire meet and greet during her Reba: Live in Concert tour, 2022.
Country Music Hall of Famer, Reba is thrilled to give back to her fans all the love and adoration she's received over the years. The ever-gorgeous and timeless superstar is not settling for anything less than the most welcoming and cozy meet-ups with her fans. So, if you're planning to come to watch Reba in concert, you might as well say hello to her in person at a Reba McEntire meet and greet.
Top Place To Buy A Reba McEntire Meet And Greet
(Best place to buy a Reba McEntire meet and greet)
Visit their website above, or call 844-425-7918 to order with an agent
Her 2022 Reba McEntire tour is kicking off on January 13 in Evansville, Indiana, and will go on all the way till March 19. You better get ahead with preparations if you do not want to miss a Reba McEntire meet and greet. It might be challenging if you're not residing in the Southern part of the country. Reba will only be touring states in the Southern belt of the US. Nevertheless, the more effort, the sweeter the destination. So, giddy up quick, and no holding back!
McEntire's enigmatic contralto has been a gift not only to the country genre. The enthusiastic singer has used her rich and distinct tone to experiment with other musical styles. It includes mainstream pop, soul, and even some R&B. Indeed, her most well-known tunes, "Can't Even Get the Blues," "Rumour Has It," "Fancy," and "Does He Love You," have hints of each of these influences. The way the county star has been able to seamlessly fuse such genres and make it work to her advantage is a true testament to her craftsmanship.
Reba was very much inspired by the country greats of her formative years. A lot of her love for country music came from listening to the likes of Merle Haggard, Patsy Cline, Bob Willis, and Dolly Parton, among several others. Though Reba often took on a pop sound, her first love was invariably country. Indeed, Reba's work has been duly recognized in the country circles with a record-setting number of nominations and a substantial number of wins.
Reba has received a total of 220 nominations and 91 wins from numerous awarding bodies. Some of the awards she has won include 17 Academy of Country Music Awards, 14 American Music Awards, 3 Billboard Music Awards, 3 Grammy Awards, and 8 Country Music Association Awards, among many others. She has had a record-setting 12 wins for Favourite Country Female Artist by the AMAs. Also, Reba is CMA Awards' and ACM Awards' most nominated female artist with 50 and 47 nominations, respectively. Now, those are not numbers just anybody can achieve. You've certainly got to ask Reba how she's been able to accomplish such success at a Reba McEntire meet and greet! So be first in like for the Reba McEntire presale to scope such great tickets.
Reba's upcoming Reba: Live in Concert tour is her 16th headliner and the first since her hiatus from touring back in 2013. We are so glad Reba's finally back on stage to share her music and good humor with us. We're sure all Reba fans were overjoyed at the country darling's return and can't wait to meet the artist at the approaching Reba McEntire meet and greet. It's going to be a phenomenal comeback, so you best try to make it to one of her shows in 2022.
Besides musical talents, Reba McEntire is also known for her acting performances in various movies, series, and even on Broadway. You may recognizer her from her role as Heather Gummer in Tremors (1990), A.J. Ferguson in The Little Rascals (1994), and most recently as Trish in Barb and Star Go to Vista Del Mar (2021). 
Reba has also done some phenomenal voice acting which was no surprise to her fans. Her multi-platinum award-winning voice certainly deserves to be utilized to its fullest potential. Reba voiced Dixie in The Fox and the Hound 2 (2006), Betsy in Charlotte's Web (2006), and Joy Jenkins in Spies in Disguise (2019), among other animated characters. The queen of country is not showing any signs of slowing down with her getting more and more gigs as she progresses in her extensive and striking career. Her Broadway appearance as Annie Oakley in Anne Get Your Gun in 2001 received immense critical praise, adding yet another feather to Reba's colorful cap.
There's certainly a lot you can chat about with Reba when you see her at a Reba McEntire meet and greet in 2022. And you ought to be especially excited about this one because Reba's going all out for her dearest fans. You're going to be pampered with all sorts of treats from "hot and cold hors d'oevres," drinks, select VIP merch, a look through her prized memorabilia, and many more. And of course, you will be given a chance to take pictures with the classy lady songbird herself. So get Reba McEntire tickets as soon as you can.
All that we've listed here for a Reba McEntire meet and greet is just a few of the many rich experiences and amenities you'll be provided with. So, do take a look at all the benefits of a Reba McEntire meet and greet on the country icon's official home page. You can also find further details on trusted sites that provide concert information. This will give you a complete picture of all the possibilities you could encounter if you decide to meet Reba. And we're pretty sure you'll find something you like, so make haste while they're still available.
Reba McEntire is a true star for all her contributions to music and entertainment but also as a wonderful human being. The Reba: Live in Concert tour will soon be underway, and we can only imagine how eager Reba fans are to reunite with the fabulous country star come January. Indulge yourself with some quality time with one of the country's most beloved artists in 2022.
Reba McEntire Meet and Greet Tickets
Scouring everywhere for Reba McEntire meet and greet tickets? You should be! These tickets are going to open to you a world of delectable treats at a Reba McEntire concert in 2022.
Suppose you're still going back and forth on whether to get one, no more guessing! You can acquire M&G tickets at several major ticket-selling outlets online. And we can't recommend you get them enough with all that Reba is offering her dear fans in 2022. It's a jaw-dropping inventory of amenities that will surely make anyone's day, for sure.
Reba McEntire VIP Tickets
Sometimes in life, you want to make the best of an opportunity. And when you think about a Reba McEntire concert, Reba McEntire VIP tickets just make perfect sense! What better than these tickets to ensure you have a surreal amount of enjoyment?!
VIP tickets will indeed have you be treated as a Very Important Person with the best of the best facilities you could ever hope for. You can choose VIP tickets that give you luxury suites, seats at the very front row, M&G with the golden lady herself.
How to Meet Reba McEntire
Things can definitely be confusing when you're not quite sure where to begin. How to meet Reba McEntire? Let's break it down.
Reba won't be meeting her fans on each of her shows. That's why you first need to determine where the star will be personally catching up with fans before making any plans. You can then make your way to where the M&G tickets are to get yours. There's not much you need to worry about after this. Just show up in person at the Reba McEntire concert you'll be meeting the gorgeous Reba!
Reba McEntire Meet and Greet Price
A Reba McEntire meet and greet price may pleasantly surprise you. Our beloved queen of country is making M&G tickets available for a steal price of $199! This is the starting price for meeting Reba in person, and it's such a fabulous bargain for all the fun things she's prepared for her fans.
You can get more posh tickets with an upper limit of around $999. Reba's talking about an exclusive tour of her most iconic memorabilia, beverages, and other refreshments, photo sessions, etc. And this is just a sneak peek. There's so much more you'd need to see to believe!
Reba McEntire VIP Package
Now, you already have a good idea of what a VIP ticket may get you at a Reba McEntire concert. And if you've already guessed it, a Reba McEntire VIP package compiles a choice selection of the best VIP amenities available in one package. The packages have no other competition. It is the poshest thing money can buy for a stylish Reba McEntire experience.
You'll be provided with the best of seats, a chance to tour backstage and lounge with Reba herself. You also get to grab some fantastic merch, have a private host walk you through some of Reba's favorite memorabilia, etc.!