The Best Movies About Casinos of All Time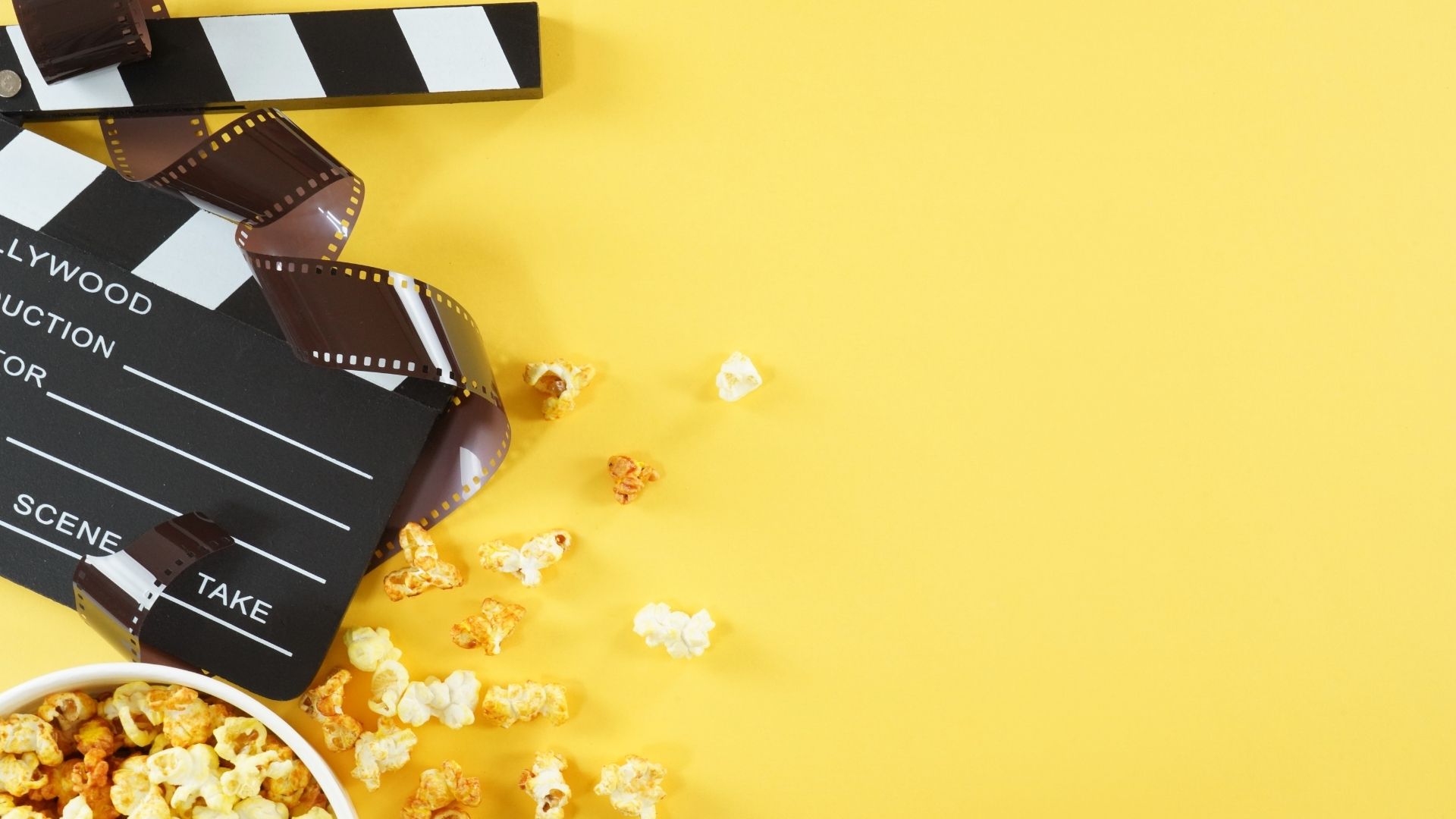 When you consider just how long we have been enjoying gambling as a pastime, it is no wonder that it featured in other parts of our lives too. One place where we see various casinos and gambling scenes features is the movie industry, where films often feature casinos heavily in their storyline. Places like Monte Carlo and Las Vegas are full of glitz and glamour alongside the opportunity to gamble so it stands to reason that filmmakers are going to take advantage of this where possible. Fans of these movies can get a taste of the real thing at the best online casinos but for those that want to watch others having fun at casinos, there are plenty of films for them to choose from.
Ocean's Eleven – Packed Full of Action
There are several fast-paced casino-based films that will be angling to be first on the list of casino movies, but Oceans' Eleven definitely deserves that place. It's arguably one of the most well-known casino movies of all time. Based in Las Vegas it has an all-star line-up including Brad Pitt, Julia Roberts and George Clooney who get together to arrange a multi-casino heist.
Atlantic City – A Classic
Atlantic City is one of those films that will make the history books, it's a real classic. Atlantic City is based on a time when gambling was illegal on the East Coast and follows the journey of how the city became one of the most popular gambling cities in the country. Featuring Burt Lancaster and Susan Sarandon, it's a proper classic that should be added to the must-watch list of anyone that hasn't already seen it.
Croupier – Life Story
This 1999 film is a little different to the others because it follows the life of a writer that becomes a croupier whilst his writing career takes off. It follows his journey of delving deeper into the casino industry and the web of lies and deceit he quickly becomes entangled in.
Let It Ride – One For Comedy Lovers
You can't put together a list of films about betting without mentioning the 1989 hit Let it Ride. This comedy film features Richard Dreyfuss who places a taxi driver getting involved in horse racing after he stumbles across a betting tip. His luck seems to run & run as the film follows his journey of placing several bets – if you haven't seen it yet, it's most definitely one you check out.
Molly's Game – A Real-Life Story
If you're into real-life movies then Molly's Game is one worth checking out. It follows the life of Molly Bloom; an Olympic skier who takes a different route following an injury that meant she could no longer compete. Instead, she enters the black market world of gambling and very quickly gets involved with the wrong people.
The Gambler – One of the Best
Mark Wahlberg plays the main character in this 2014 movie and we see him get too involved in the world of Blackjack and gambling. He finds himself in a significant amount of gambling debt and we watch as he does his best to navigate out of a tricky situation.
Casino – A 1995 Classic
Of course, any list of casino films has to finish with Casino – a 1995 classic directed by Martin Scorsese. With Robert De Niro taking on the lead role, the film is a great combination of casino scenes and mafia lifestyle – of course, all set in Las Vegas.
The Link Between Gambling and Movies
Visiting a casino has always been seen as a night out that involves a little glitz and glamour. 
Gamblers generally relished the opportunity to get dressed up and enjoy a few bets at a casino, especially in places like Las Vegas where the chance to do so is 24/7. Although every casino will give a different experience they generally look after their clientele with free glasses of fizz and canapés to nibble, which only adds to the experience of luxury people feel when they decide to take part.
With just glitz and glamour always comes a little drama and that is where movies have really hooked on to this and used it as part of their storylines. Of course, the fact that large sums of money can be involved also helps – as people bet to try and win. When you have this amount of money involved there are always going to be people that feel they can cheat the system and improve their chances of winning – and that is always going to make for an exciting storyline. Money talks and storylines involving those that want the opportunity to win more of it, or at least win back what they have lost have long been incorporated into Hollywood and that's a trend that is likely to continue.
Whether you place a bet at a casino, you're spinning the reels of an online slot machine or you're betting on the outcome of a sporting event it is the thrill of the chase that excites you. Of course, everyone wants to be a winner but it is the build-up as the game takes place that really gets your blood pumping – and movies are much the same. Yes, we love the ending of a movie but it is watching it unfold that we really enjoy; as we wait excitedly to see what is going to happen.
The casino industry is no stranger to this either and that is why you'll often see slot machines and online games that are based on movies or at least well-known characters. The industry recognises that movies and betting are easily linked and they're things that people often enjoy; so linking them together just makes sense.
2023 is set to be a big year for movies, as the world of Hollywood gets back to normal. There will be many film lovers that will simply be waiting to see whether any casino movies are going to be at the cinema any time soon!
Christmas Music for Retailers: The 2022 Guide to Boost Holiday Shopper Sales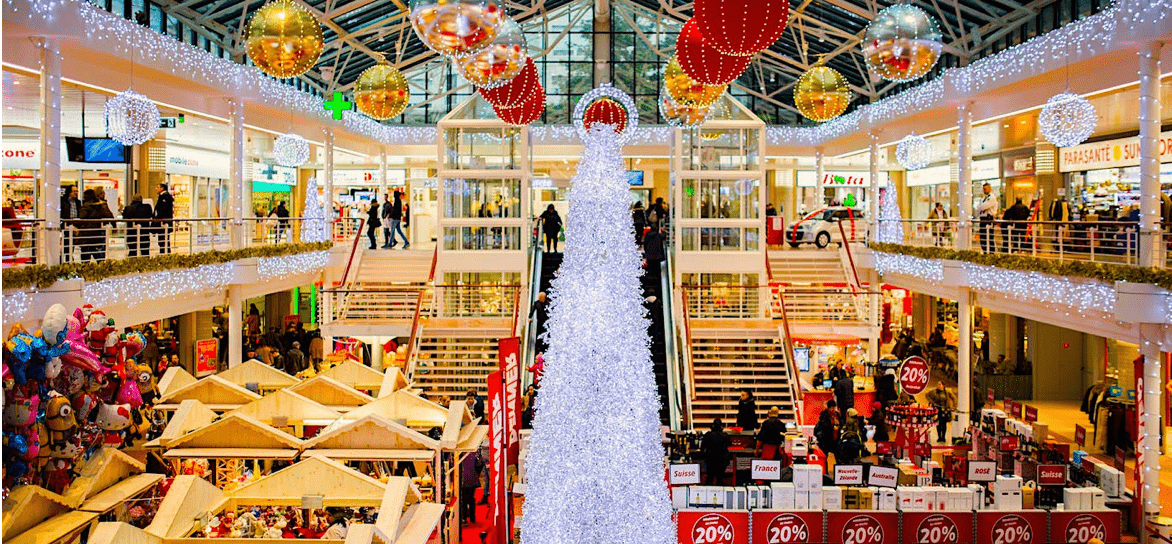 Every year as we approach the holiday season, retail stores of all shapes and sizes start to fill up with scores of customers looking to score the best holiday shopping deals possible. You want to offer your customers a great experience that will keep them coming back time and time again. To do this, you'll need to give your retail store personality and offer an experience that makes it someplace worth going to, and even better, telling your friends about too. 
Music can be the key to adding this personality, but you need to make sure that the songs and playlists you choose are in line with the type of brand you have established first. When you can make your holiday music fit within your brand experience, it's easy for customers to feel like they belong there, which will help them enjoy their Christmas shopping even more so.
But did you know you need to license the background music you play at your retail location(s)? You're not alone if you've never heard of royalty-free music. Most people know what many things are but aren't that familiar with the terms associated with them. If you need to learn what royalty-free means, here's a quick definition. To license music for your business means that you can directly use it for your own benefits without having to pay any form of royalties to the owner(s). It's a bit more complicated than that, which is why it pays to have some of the basics under your belt if you're thinking about going this route.
Timing Is Everything – Don't Start Playing Christmas Music Too Soon
The holidays are the most important time of year for retailers, and music is one of the most important elements that can help make or break your season. But if you don't start playing your Christmas music too early, you can avoid losing customers who might be annoyed by too much Christmas music being played in October and November. You want to start playing your holiday songs closer to or right after Thanksgiving has passed along with Black Friday too. You want to start playing your holiday background music when people start thinking about what they want for Christmas, but not before they've finalized all the details.
Use a Music Streaming Platform That Is Legal for Businesses
The last thing you want is for an attorney to come into your store because they heard Christmas music being played from your store and then find out that it was being played illegally without proper business music licensing. That could prove to be pretty for business, especially if you get slapped with a cease & desist order, or worse, a lawsuit! Make sure that whatever music streaming platform you use has permission from artists and labels to let businesses play their music legally (e.g., Spotify).
Work Christmas Music into Your Streaming Music Without Letting the Christmas Music Overtake Everything
Christmas music for retailers is typically playing everywhere during the holiday season. You are guaranteed to hear it playing in the background at mom & pop retail shops, department stores, shopping malls, restaurants, schools, corporate offices, and more. This makes it difficult to stand out from the crowd with your Christmas music playlist choices. You don't have to go overboard with Christmas tunes either — just keeping them in the background is enough to get shoppers in the holiday spirit.
Stay On-Brand by Playing Your Typical Genres
The best way to keep customers returning throughout December is by staying true to your brand identity and using genre preferences as an indicator of that identity. For example, if your store predominantly sells children's toys and clothes, then playing classical music might not be appropriate because it doesn't reflect who you are or what your brand stands for.
Try Alternatives to Overplayed Classics
Many people associate certain Christmas tunes with their childhoods or other special moments. But all too often, these same songs become so ubiquitous that they lose their charm. Try alternatives if you're sick of hearing "White Christmas" every time you walk into a store or restaurant.
How Can You Legally Stream Spotify Playlists?
The popularity of streaming services has made it easier than ever for retailers to play quality music without breaking copyright laws. Services like Spotify allow you to create playlists based on artists and genres licensed for commercial use — meaning, with proper commercial licensing, they can be played in stores without getting sued by record labels or publishers. 
Why Do You Need to License Music?
To start off, here are just a few reasons why licensing music matters. You're responsible for protecting your brand's image, reputation, and integrity — ensuring everything you do is within the law.
You want customers to have a positive experience when they enter your store or visit your website. Your brand's image plays into this as well. If people associate your business with certain songs or artists and then listen to them while shopping elsewhere, you could lose business and customers because they're already "in the mood" for something else when they walk into your store!
Music is a powerful way to engage customers, create an emotional connection, and boost holiday sales. It's also the most cost-effective way to differentiate your brand from competitors. That's why many retailers are already using music in their stores. And there are many ways to use Christmas music for retail that can help you grow sales at your store this holiday season.
Soundtrack Your Brand Can Legally License Music for Your Retail Business
Holiday music has been a staple of retail stores for decades. From a simple radio to the latest digital jukebox, customers can expect to hear holiday tunes in your store as soon as Thanksgiving hits.
Holiday music is a tried-and-true way to create an inviting and festive atmosphere that can bring customers into your store. But how do you choose the right music for your store? And how can you make sure it's legally licensed?
Soundtrack Your Brand is a leader in this space and can definitely help answer those questions. From the legality of playing Christmas music at your store, to choosing the right sound system for your business, they have everything you need to know about playing Christmas music in your retail business.
If you want to help boost sales, find the right holiday music. When you start playing Christmas music too early, though, it might cause burnout. You need to find the right balance and keep it on-brand. And, if you're shopping for a music streaming service, ensure you're following the license rules, so you don't get sued in 2022 or 2023 for that matter.