The Best Muscle Recovery Product has Become the Need of the Hour Today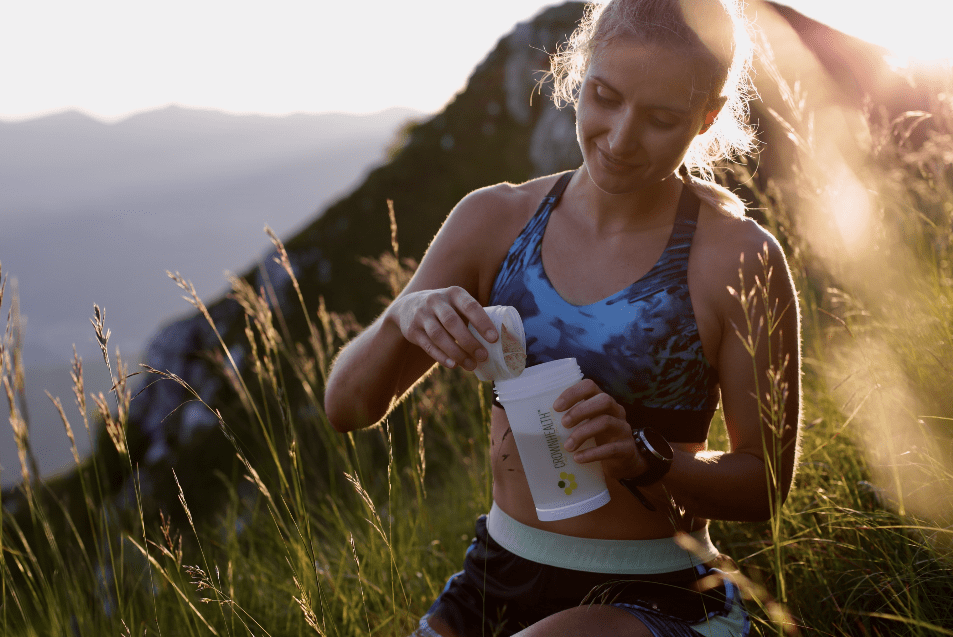 Owing to the various studies that have been conducted in the past and are still ongoing, it has been analyzed that a muscle recovery product has become essential for every fitness enthusiast today.
Whether you are an athlete, an endurance trainer or you just enjoy taking long runs in the early mornings and evenings, muscle recovery will always be a topic of concern. Because we expend energy and perspire (sweat) when we run, the muscles suffer oxidative stress and hereby depleting its glycogen reserves for energy. Inflammation also occurs in the muscles and can sometimes cause aches which can result in fatigue.
When we go through these changes, our body tries to repair itself by utilizing whatever is left in our energy banks and so activating anti-inflammatory cells in our body to facilitate recovery by reducing oxidative stress and inflammatory damages.
How much time it takes the body to recover depends a whole lot on the nutrients available to it. After, a long training run or a hard workout at the gym, these nutrients ( considering you are actively following a healthy sports nutrition plan) become low and need refueling. During recovery, our body needs carbohydrates (fast-absorbing sugars like glucose, sucrose, and fructose) and proteins which are two essential nutrients that help speed up the process and refuel our energy banks.
Vitamins and minerals are also essential for proper recovery especially to support our immune function.
Natural Remedies for Muscle Recovery
Foods rich in Magnesium also help in relieving muscle soreness by competing with the calcium in the body to prevent cramps and spasms. Magnesium is the fourth largest mineral in our body and is involved in so many biochemical reactions that help improve exercise performance, maintain a healthy heartbeat, fight muscle contractions, etc. Almonds, spinach, black beans, and sesame seeds are all foods rich in magnesium and can be incorporated into your healthy diet to help in the gradual improvement of muscle recovery.
CBD is another remedy that many people are starting to consider, following that the stigma around cannabis continues to shift slowly and enormous benefits have been found by studies and research, to come from its natural elements, namely; Cannabidiol and tetrahydrocannabinol (THC). CBD products have been said to help fight muscle soreness, relieve joint pains and combat anxiety. Although more research and acceptance needs to be done before any further consideration, I believe it is important to note that natural remedies like CBD exist.
Apple cider vinegar is another natural remedy known to be used for treating muscle soreness, cramps, and joint pain. Because of its richness in potassium, many people use it to treat leg cramps which occurs frequently as a result of lack of potassium in the body. It can be taken orally to help prevent muscle cramps or after the fact to aid in treatment. However, you may need to consult a medical professional for the dosage and frequency of usage.
Muscle Recovery Techniques for Athletes
Athletics is a lot about skill and talent as well as techniques, and with that muscle recovery can be achieved with practice and consistency. While the best recovery product will help speed up the healing process, there are techniques that you can adopt to aid the body in receiving the nutrients it needs and repairing itself after an intense use.
These techniques are designed to reduce muscle downtime and improve the general recovery process.
Stretching. It helps to improve blood flow to the muscles so they can readily receive the needed nutrients. You can try to combine static and dynamic stretching.
Getting a massage. A good massage can reduce the levels of cytokine (the compound responsible for inflammations) in your body, and increase the activity levels of Mitochondria which helps to facilitate gluconeogenesis.
Hydrating regularly. The importance of drinking water or science-based hydration products cannot be overemphasized. Our body is about 67% water and when we go through endurance training or intense workout, we sweat and lose fluids. Our body requires electrolytes to replenish lost fluids and prevent dehydration which can lead to all sorts of heat illnesses.
Planning your workout routine. Training is important, after all, we become better and more confident in our abilities with consistent practice. That said, one does not need to run all day or spend all of their time in the gym. You ought to take breaks, space out your routine and give your muscles time to relax and recover while you prepare mentally for the next training session or challenge.
Rest well. You can actually lose muscle mass if you don't get enough sleep. Athletes are very competitive, and so, that conviction to be better than the other person can start to affect how much rest they allow themselves to get. Sleep is crucial to muscle recovery and muscle mass gain, it is the time your body gets to do its best work in building and repairing worn tissues. So, as an athlete who wishes to improve and reduce risks to injuries, you must consider to take time out to enjoy adequate rest.
Choosing the Best Muscle Recovery Product
Even if you go through all the techniques and incorporate a mix of all the natural remedies highlighted in this post into your diet, there is a huge chance you might struggle through the process and be tempted to give up or just let your body do what it can. That is not always the best strategy. You see, our body needs a consistent supply of the right nutrients to be able to keep up with high-stress activities.
Your best solution would be to opt for already made muscle recovery products that you can consume as liquids and is composed of fast-absorbing carbs, proteins, vitamins and minerals, anti-inflammatory and anti-oxidative compounds.
3Restore Powder is a natural blend of coconut sugar and organic powered protein, based on vegan and free of preservatives as well as additives. It is designed to help in proper muscle recovery and in combating oxidative and inflammatory stress from intense training.
3Restore Powder is not a protein supplement which in most cases contains synthetic amino acids, rather it is completely made of natural ingredients and contains pure nutrients that the body requires for muscular recovery functions. The product is designed to supply a correct combination of all the nutrients your body needs for recovery and also provide a satisfying drinking experience.
You can learn more about the best muscle recovery product, and how you can incorporate it into your training or fitness life to provide you with all of the recovery benefits you need to achieve your goals.
HydroHoist Boat Lift Service is Enjoying a Huge Demand in the US for its High Affordability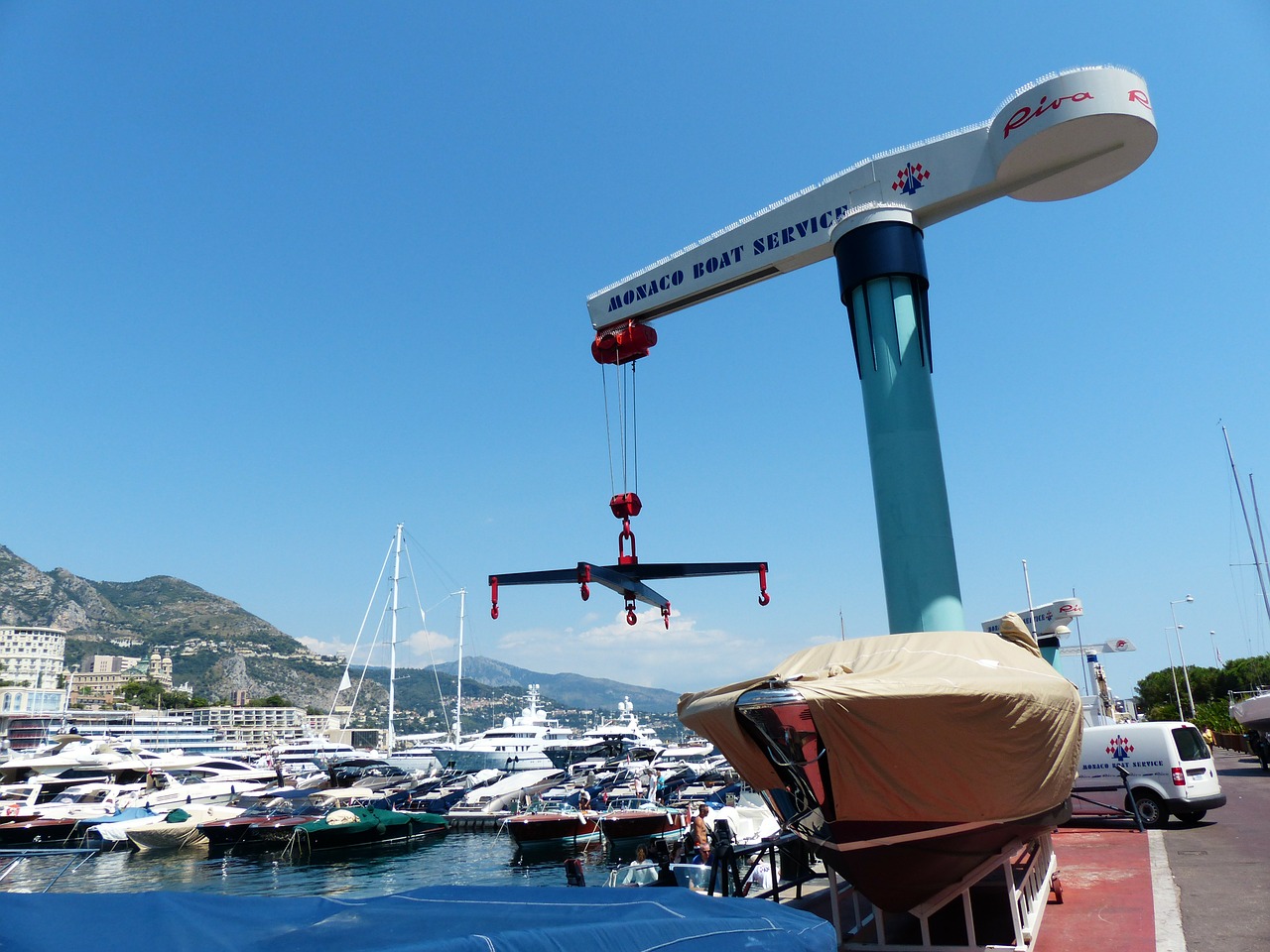 HydroHoist Boat lift service has been enjoying a huge demand in the US due to its high affordability. Their boat lifts allow boat owners to lift their boats out of the water in order to prevent corrosion and damage to their boat. HydroHoist boat lift is effective in ensuring the boat safety and maintaining the boat quality in the harsh weather conditions.
Due to the long-time exposure of water, boats get damage while standing in water due to corrosion. The high expenditure on the repair work has been making it mandatory for boat owners to consult boat lifting services on a large scale in order to prevent a huge financial loss. HydroHoist boat lifts staff conducts safe, sure, and confident operation to use its craft for the minimum effect to the boat dock.
Since people from across the globe come to the island regions of the US to take part in water sports activities, more boat owners are preferring to consult boat lifting services to prevent damage to their boats. The high affordability of boat lift services has been the prominent factor which has been playing a crucial role in boosting their demand on a large scale.
For all types of boat or dock, HydroHoist offers a boat lift service. HydroHoist boat lifts are customizable for all types of docks namely a fixed or a floating dock, marina slip, finger pier or bulkhead. Their lifting capacities range from 4,400 lbs to 32,000 lbs, which covers almost every type of boat in it.