Meet Tracey Ellison, the blogger behind Instagram's largest High Jewelry page 'TheDiamondsGirl'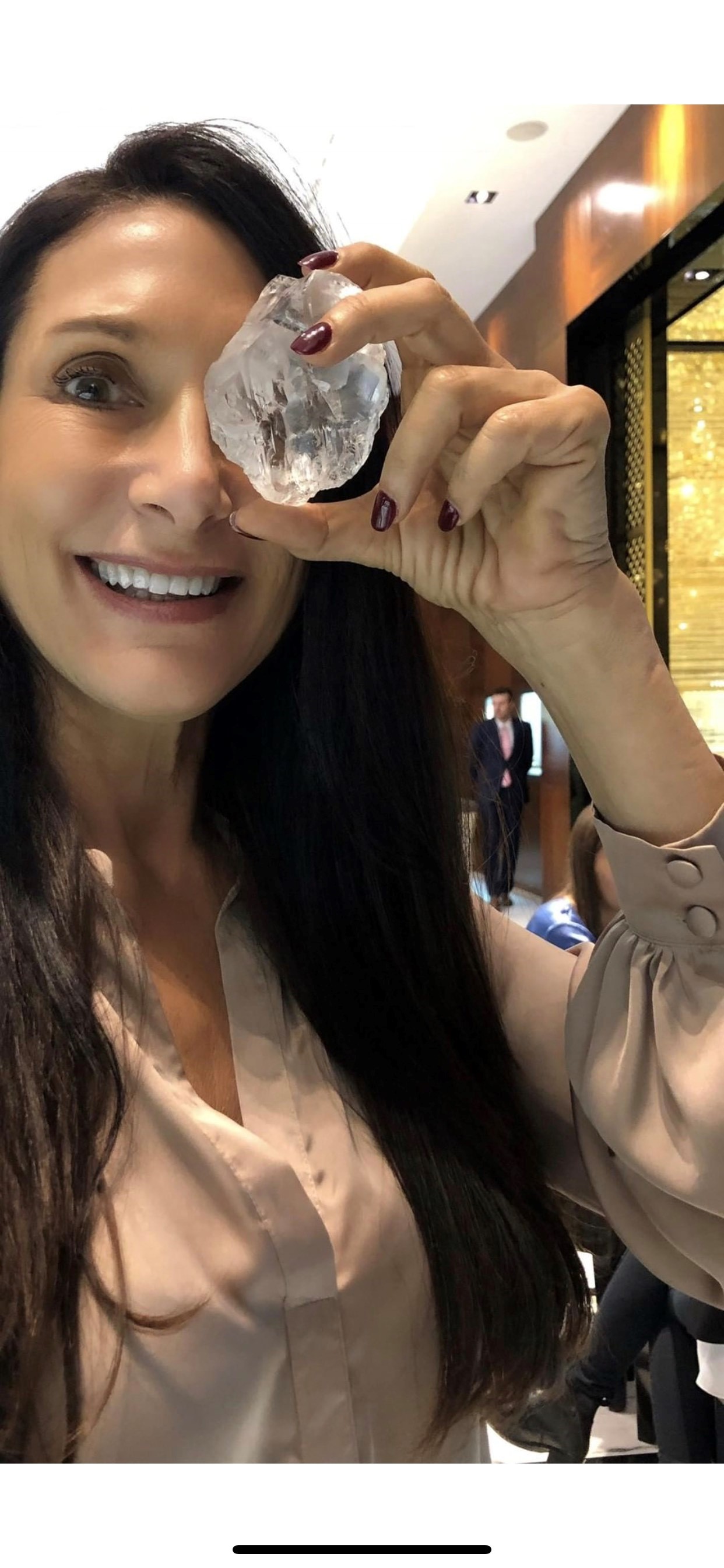 Dripping in diamonds is more than just a saying; for some, it's a lifestyle. As precious gems and handcrafted pieces capture imaginations with their elegance, jewelry experts worldwide continue to amass quite the following. It takes more than just sparkle to catch discerning eyes, though. It takes creativity and passion. It is with that exact creativity and enthusiasm that influencer Tracey Ellison built a name for herself.
Tracey Ellison is one of the biggest names in the high jewelry segment due to her eye for fantastic jewelry and expertise. The creator behind the wildly popular Instagram page @TheDiamondsGirl Tracey shares her love for all things related to precious stones and jewelry. "Jewelry has always been my passion," states Tracey. Born in South Africa, Tracey has always had an awareness of the diamond mines and discoveries. It was that influence that inspired her passion for the world's most beautiful stones.
Tracey's influencer status is a combination of her passion and dedication. Her career began in South Africa with the country's largest staffing and headhunting company, which earned her an Extraordinary Ability Visa and she and her family emigrated to the US, where she continued her consulting work alongside major companies like Amazon, AT&T, and Hilton Hotels. @TheDiamondsGirl was a side project until the page grew so large that in 2014, she took a huge leap of faith, leaving her corporate job to pursue her jewelry passion full-time. Now she travels the world from New York to London, Hong Kong to India, and photographs pieces for some of the world's most elite jewelry brands, including Graff, Harry Winston, Tiffany & Co., and Bulgari.
In running her page, Tracey commits to two fundamental rules, which are that she will never share anything she wouldn't personally want to own, and she only shares natural gemstones. Tracey has made a stand never to share anything synthetic, and she is one of the few influencers trusted by and allowed to share pieces from top high-end jewelry houses. Her commitment to transparency and flair for opulence have helped @TheDiamondsGirl become one of the largest high jewelry Instagram pages in the world.
Prestigious, major publications such as the Financial Mail and Forbes, turn to Tracey for input and direction on jewelry trends. Tracey understands that there is nothing as timeless as gorgeous stones and elegant design, which she reflects in her own style. "The fact that I now spend every day trying on and photographing jewelry is a dream come true," states Tracey. Her immense knowledge and quest for the world's most stunning pieces have earned her over 685 thousand followers and counting on Instagram alone. If diamonds are a girl's best friend, then Tracey is lucky enough to have seen and worn the world's finest, which she isn't afraid to share.
Types of Damages You Can Recover after a Car Accident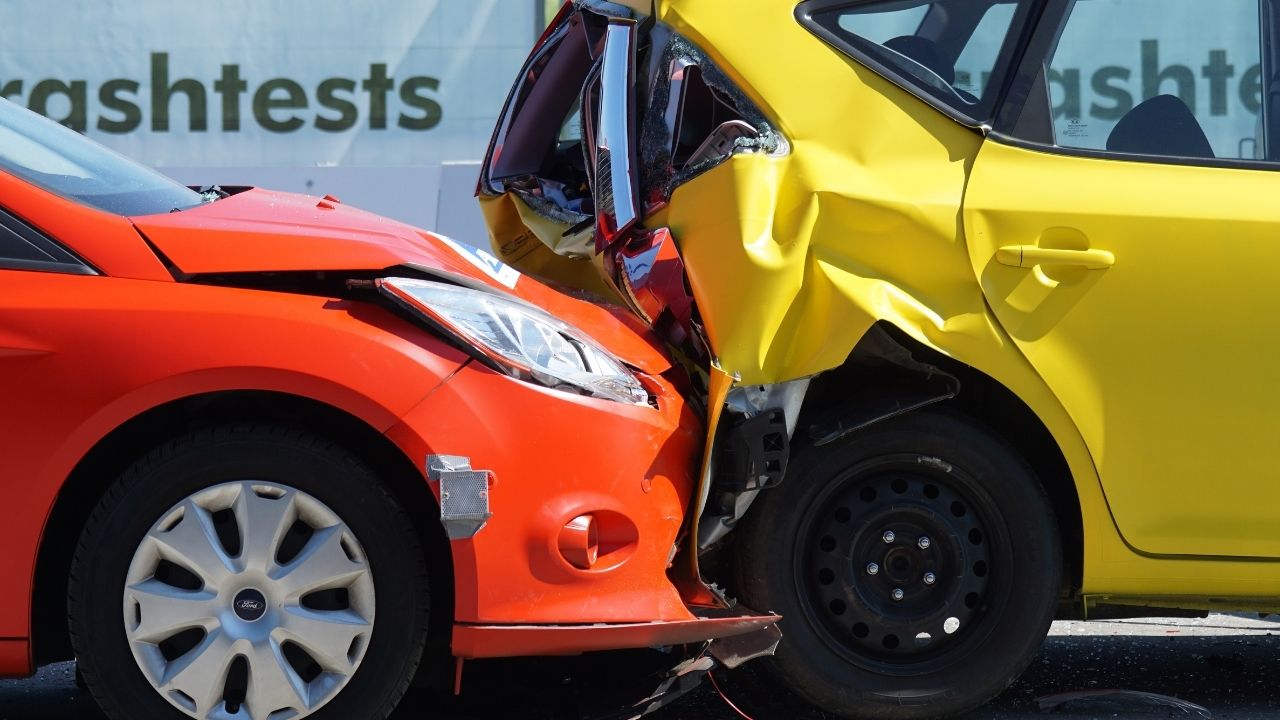 Getting into a car accident can be an extremely traumatic experience. But when you're faced with the reality of painful and costly medical procedures, loss of income, and property damages, it can be especially difficult to recover both emotionally and financially.
If you've been seriously injured in the accident, there are many types of damages you can claim by filing a personal injury lawsuit. We'll cover three types of damages you can recover following a car accident so that you can quickly get back on your feet and take charge of your life.
Lost Wages
A car accident can leave you in a terrible position financially and may you even cause you to lose your ability to earn as a result of your physical injuries, the time you've had to spend in a hospital, and other such factors.
To claim compensation after a car accident for lost wages, you need to provide proof of the injuries you've suffered that have impaired your ability to earn and proof of income from your employer as well. The jury will take factors like your age, skills, occupation, experience, and lifetime work expectancy into consideration before deciding the verdict.
Medical Costs
The injuries can be as minor as a few bruises or as severe as paralysis and some other form of permanent disability. It's also important to note that some injuries may not show symptoms right away and require medical attention later on in your life. That's why you must go through an intensive medical examination immediately after getting into a car accident if you've been injured.
Pain and Suffering
You may also seek damages for the pain and suffering the accident has caused you. Pain and suffering can be legally defined as physical or mental distress.
Recovery for this type of damage depends on the nature of the injury, the severity of the pain you've suffered, and any future distress that can be directly associated with the injury. Pain and suffering may also include emotional damages like anxiety and stress that have stemmed from the incident.
Navigating the complex legal system can be a stressful and confusing process, particularly when insurance companies exploit victims who lack the benefit of legal representation for an auto accident. By hiring an experienced attorney to represent your legal and financial interests, you can obtain the peace of mind that your right to recovery is aggressively safeguarded.
The Benefits of Hiring an Accident Attorney after a Car Accident
Many personal injury cases, such as those involving commercial vehicles or motorcycles, may require more intensive legal maneuvering that not all law firms are equipped to handle. An experienced car accident lawyer will provide you with the legal resources to build a compelling claim, because they will be committed to securing the strongest financial compensation package available by law. If you have a valid case, an attorney will help you find proper medical treatment to ensure your concerns are addressed and eliminate unscrupulous insurance tactics aimed at minimizing, stalling, or denying your claim.
Avoiding Insurance Traps & Pitfalls After A Car Accident
It is important for personal injury victims to understand that insurance companies will attempt to resolve the incident with minimal financial liability.
An experienced injury firm will make every effort to negotiate a fair settlement outside of court to avoid a lengthy and costly litigation process; however, if an insurance company fails to resolve the issue in a fair and reasonable manner, a law firm should be prepared to take your case to trial to fight on your behalf.
Bottom Line
If you wish to seek compensation for these damages in a personal injury lawsuit, it's necessary for you to enlist the help of a legal professional. Get in touch with a personal injury attorney near you so they can help you collect evidence and negotiate recovery for all the damages you've experienced after the incident.