Meet Tracey Ellison, the blogger behind Instagram's largest High Jewelry page 'TheDiamondsGirl'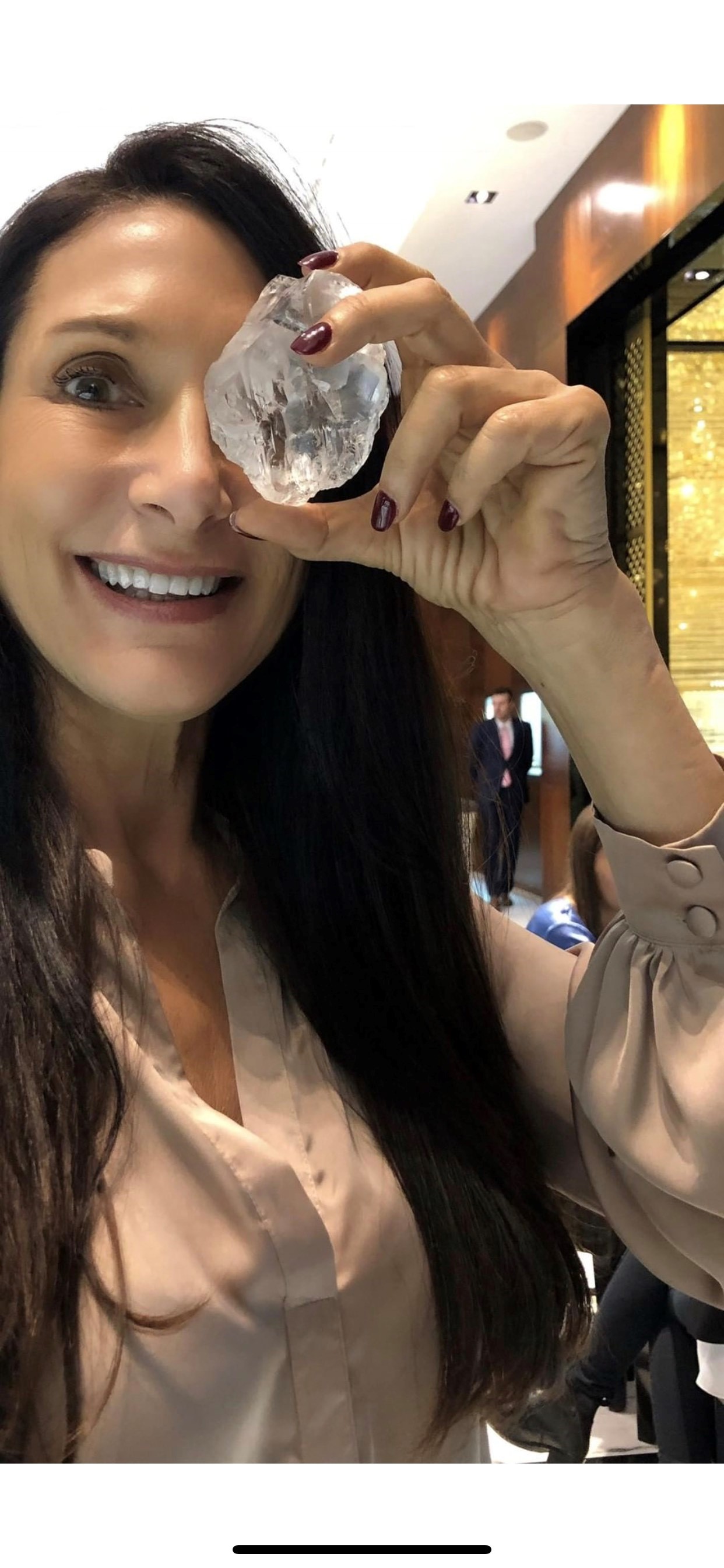 Dripping in diamonds is more than just a saying; for some, it's a lifestyle. As precious gems and handcrafted pieces capture imaginations with their elegance, jewelry experts worldwide continue to amass quite the following. It takes more than just sparkle to catch discerning eyes, though. It takes creativity and passion. It is with that exact creativity and enthusiasm that influencer Tracey Ellison built a name for herself.
Tracey Ellison is one of the biggest names in the high jewelry segment due to her eye for fantastic jewelry and expertise. The creator behind the wildly popular Instagram page @TheDiamondsGirl Tracey shares her love for all things related to precious stones and jewelry. "Jewelry has always been my passion," states Tracey. Born in South Africa, Tracey has always had an awareness of the diamond mines and discoveries. It was that influence that inspired her passion for the world's most beautiful stones.
Tracey's influencer status is a combination of her passion and dedication. Her career began in South Africa with the country's largest staffing and headhunting company, which earned her an Extraordinary Ability Visa and she and her family emigrated to the US, where she continued her consulting work alongside major companies like Amazon, AT&T, and Hilton Hotels. @TheDiamondsGirl was a side project until the page grew so large that in 2014, she took a huge leap of faith, leaving her corporate job to pursue her jewelry passion full-time. Now she travels the world from New York to London, Hong Kong to India, and photographs pieces for some of the world's most elite jewelry brands, including Graff, Harry Winston, Tiffany & Co., and Bulgari.
In running her page, Tracey commits to two fundamental rules, which are that she will never share anything she wouldn't personally want to own, and she only shares natural gemstones. Tracey has made a stand never to share anything synthetic, and she is one of the few influencers trusted by and allowed to share pieces from top high-end jewelry houses. Her commitment to transparency and flair for opulence have helped @TheDiamondsGirl become one of the largest high jewelry Instagram pages in the world.
Prestigious, major publications such as the Financial Mail and Forbes, turn to Tracey for input and direction on jewelry trends. Tracey understands that there is nothing as timeless as gorgeous stones and elegant design, which she reflects in her own style. "The fact that I now spend every day trying on and photographing jewelry is a dream come true," states Tracey. Her immense knowledge and quest for the world's most stunning pieces have earned her over 685 thousand followers and counting on Instagram alone. If diamonds are a girl's best friend, then Tracey is lucky enough to have seen and worn the world's finest, which she isn't afraid to share.
Who Should Consider Buying a Universal Life Insurance Policy?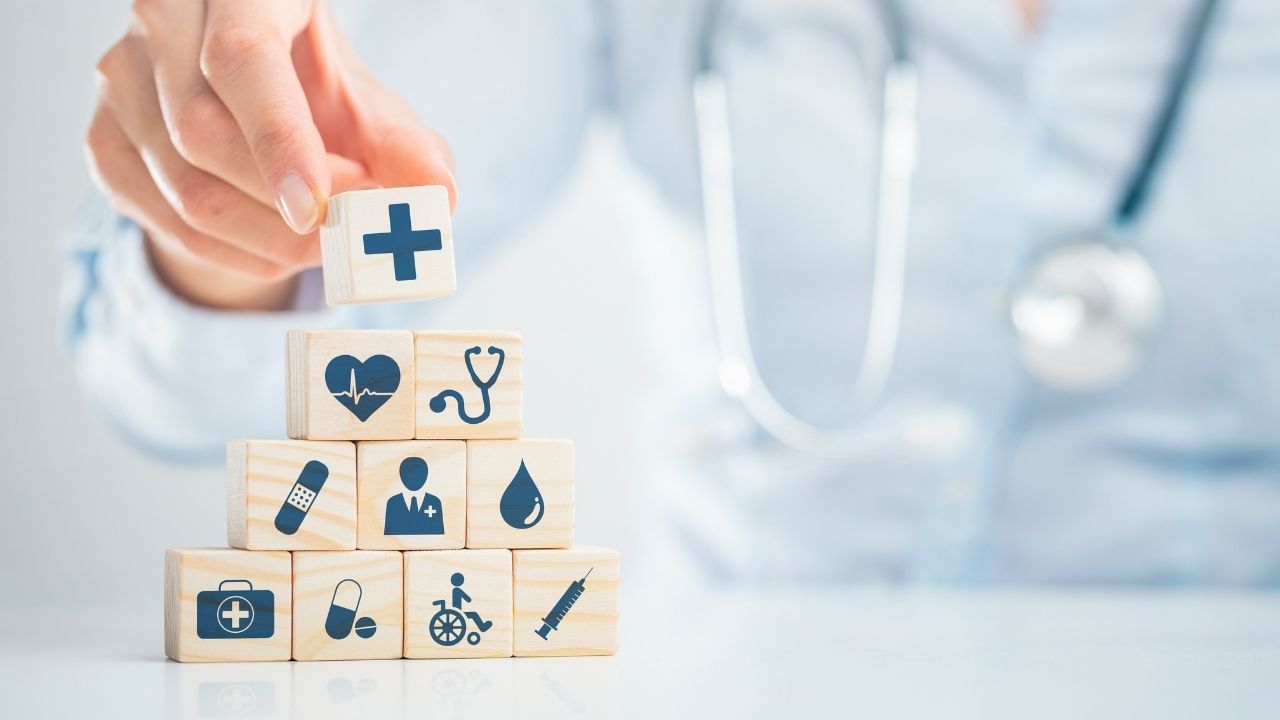 Universal life insurance is a type of permanent life insurance policy. That means it covers you for life and comes with a cash value growth component. Once you build enough cash value, you can withdraw from or borrow against it. You also receive the full value minus surrender charges if you surrender the policy. Universal life insurance also lets you increase your death benefit or decrease your premiums, providing you with more flexibility.
All these features make universal life insurance a good potential investment for many types of people. With that in mind, this article will cover several circumstances where getting a universal life insurance policy can be helpful.
1. Those who need lifelong coverage
Universal life insurance offers lifelong coverage as long as you stay current on your premium payments. That means, unlike with term life insurance, you don't need to worry about your policy expiring.
Another benefit to lifelong coverage is that you can lock in your premiums for the rest of your life. Life insurance premiums rise with age, but once you buy life insurance, your premiums remain fixed unless you adjust them within your policy.
2. Parents with multiple children
Raising a child can cost an average of almost $13,000 per year. Plus, parents may have to save money for each child's college education. This can make it challenging for one parent to raise multiple children if their partner passes away — even if both partners earn incomes.
Universal life insurance can help alleviate      these worries. If you pass away, your partner will receive a substantial death benefit to replace your income, pay off debts, and set aside money for the future.
Thanks to the cash value, universal life insurance can also help you raise your children even if you don't pass away. Over time, your cash value may grow quite large. You can withdraw from or borrow against it at favorable terms and low rates. This offers you the funds to pay for family expenses and potentially cover your children's college educations. Finally, if you ever need to change coverage to save money on premiums or up your death benefit, universal life insurance lets you do that.
3. Those who want to build wealth
A universal life insurance policy's cash value can offer a source of wealth for policyholders. As mentioned, you can withdraw from it when it grows large enough, although you must be aware of any tax consequences. Y     ou can also borrow against it at low rates. However, you must make sure the loan balance doesn't grow larger than the cash value, or the policy could lapse. Finally, if you decide you no longer need life insurance and surrender the policy, you can receive all of your cash value minus surrender charges.
In any case, this cash value can offer a significant source of wealth when used wisely. You could use the proceeds to refinance or pay off debt, supplement your retirement funds, make large purchases, travel, and more.
The bottom line
Universal life insurance can fit many people's needs. It offers lifelong coverage, which allows you to get a policy early and lock in premiums without worrying about coverage expiring.
Families with many children can find it useful as well. You can rest assured that your partner and children will be protected if you pass away. Plus, you can use the cash value to help cover childcare costs and future expenses, like education.
Finally, anyone who wants to build wealth could find universal life insurance helpful. You can withdraw or borrow from the cash value to travel, pay off debt, boost your retirement funds, and more. So, consider looking for universal life insurance if any of these describe your situation and financial needs.