The Growing Need of GIFs in Modern Culture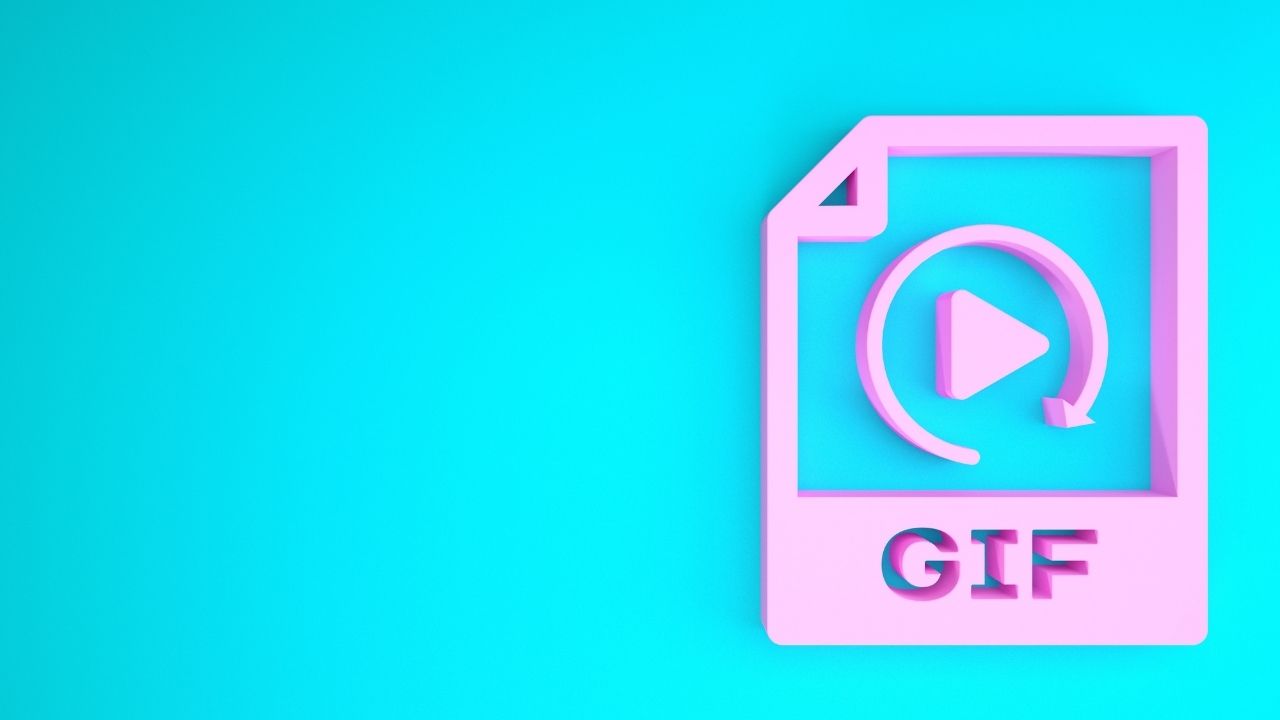 According to Influencer Marketing Hub, it has been estimated that more than about 70% of people, particularly millenniums, who live in the United States make use of use of stickers and GIFs when it comes to their daily online conversation. This goes to show just how popular these forms of communication have become in modern times- and there is a very good reason for that too.
GIFs, also short for Graphics Interchange Format, may seem like a new concept for most people. But in reality, what most of us don't know is that GIFs have actually existed for around 30 years, from way back when it was introduced in 1987. And it is finally a matter of time when GIFs are finally gaining popularity in today's fast-paced digital world.
GIFs Make Conversation Worth Enjoying
Animated images have become the promptest way for people to express their emotions more accurately, if not better.
Many social media platforms such as Facebook Messenger and Instagram have integrated GIF search engines, allowing their online users to utilize GIFs to make their conversations much more interesting than words ever will be.
Showcases a Sense of Identity
Since GIFs carry pop culture references, we are open to choosing any reference we wish, which expresses our emotional response and represents our personal taste in pop culture.
This way, we have been able to create our identity online, and it has allowed us to meet with people who identify with these references and share similar tastes as us.
Aid in Promoting Events or Products
We have also witnessed that GIFs are the ideal tools you need to market your business online as it allows you to show a close up on products to meet the interest of their target audience.
Moreover, GIFs are also used to explain a complicated procedure- for example, if you are providing a service or a product with complex instructions, animated customized GIFs can help explain it step by step via its visual representation that highlights its best features for further attraction purposes.
Increasing Audience Retention
Jakob Nielsen stated that online users only tend to read about 28% of words that get published on a website. This means that people are more prone to avoiding written content and instead find more appeal in visual forms of the conveyed information.
Written information is often ignored so that the user does not overload themselves with information overload- which is why they can only remember less than half of the written portion, which is not accompanied by any visual images. Consequently, many marketers are now using GIFs in their strategies and publishing visual images to advertise companies and effectively capture their audience's attention.
And to help out these marketers, many platforms( particularly Conversation Media platforms), are providing their unique set of products and services to help achieve this goal. Since Conversation Media is a father term used to describe every visual form of online communication such as stickers, GIFs, emojis, animojis, and avatars, they have been aiding various platforms by offering customization services and making use of it as a form of entertainment.
Furthermore, they are also known for advocating the appeal of visual communication forms and the importance of their role in modern culture.
SPOTLIGHT: Sweet vinyl by DREAMOUR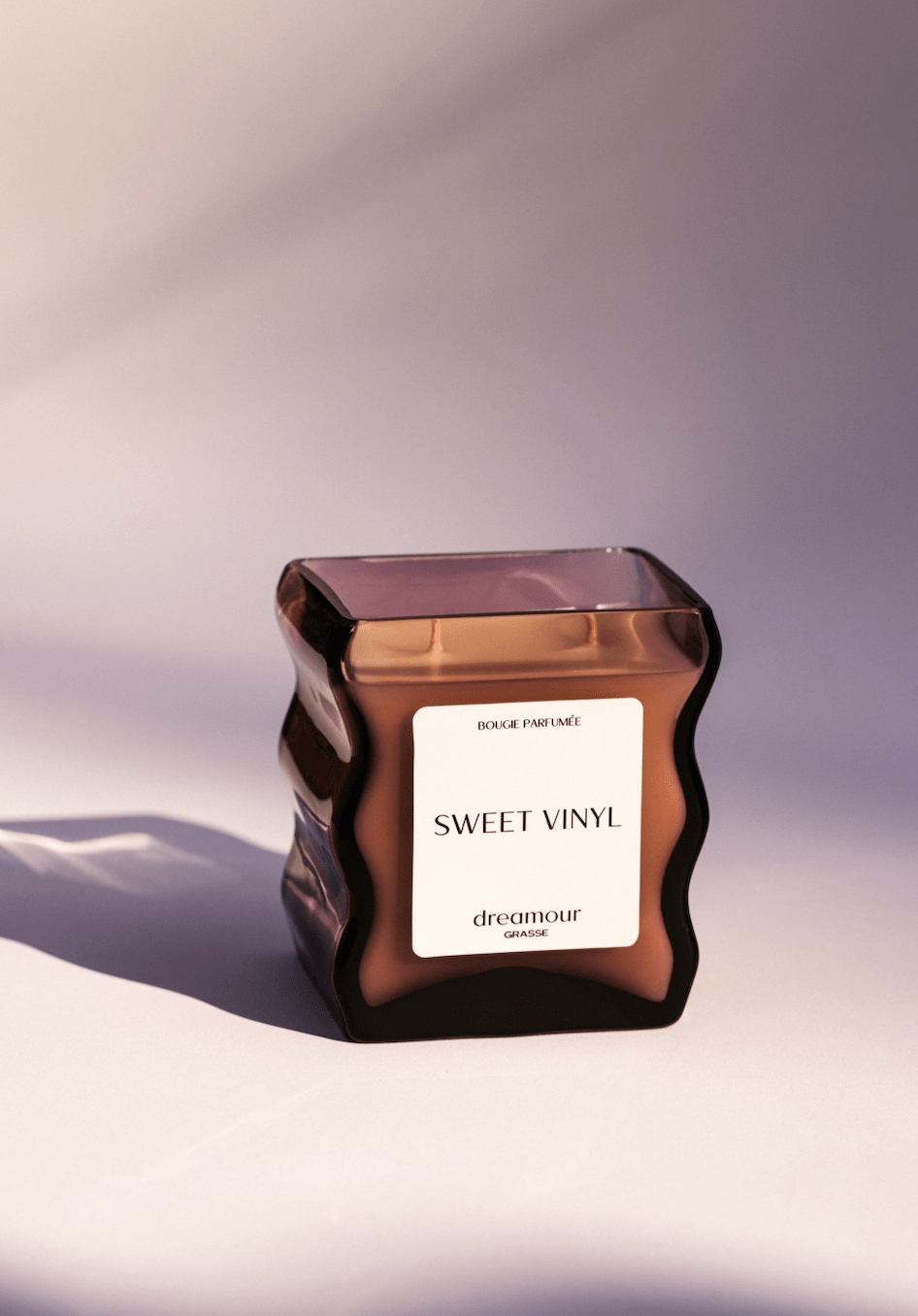 What happens when two immensely talented visionaries come together to create elegance and ingenuity in a sculptural glass fragranced candle? Dreamour. That is the long and short version of how Dreamour was created. Founded by Karissa Rowe and Neal Klotsman in late September 2022, Dreamour was founded with the goal of creating a luxury fragrance brand that operates at the intersection of functional art in the candle market space.
Rowe, a Parsons School of Design graduate, set out to fill the niche of integrating design in the candle marketplace. Unlike most candle vessels that are mass-produced, Dreamour's founders desired to prioritize the artisanal craftsmanship of glass in their production processes of the sculptural glass designs. This resulted in a long timeline of sourcing the globe for talented glass artisans who could transform a sketch into a functional and sophisticated candle vessel. Each and every candle vessel is hand-blown, inherently resulting in a one-of-a-kind product and unique experience for the consumer. These functional fragrant candles also act as a piece of décor due to its sculptural and alluring appearance.
Sweet Vinyl, Dreamour's first candle scent, fills the room with musky & leathery notes combined with earthy notes of vetiver and cypriol, topped with a citrus touch of bergamot and mandarin. The founders worked with master perfumers in Grasse, France, to create a scent that invoked notes of memorable moments, emphasizing high quality ingredients in the fragrances in a soy wax blend. This resulted in candles that consist of clean ingredients, a vegan formula, and is entirely cruelty-free.
It is the personification of the glass blowers' spirit, the heart of Grasse imprisoned in a bottle, and the narrative of two visionaries that sets Dreamour at the top of the candle market pedestal. Dreamour embodies the sophistication and savior-faire French perfumery as a luxury brand, while being a NYC based brand. Dreamour is currently stocked at Patron of the New in New York, along with other major designer luxury known brands. Rowe and Klotsman are currently expanding their production lines and will drop new fragrances and designs in early 2023. Don't expect anything ordinary with Dreamour, as they will continue to bring a unique perspective to the marketplace of home fragrances.
To find out more about Dreamour and their newest releases, you may visit the business's website dreamour.com or follow the company via its Instagram handle @dreamourshop.