The Horrifying Event That Drove Simon Tizon To Become A Well Known Celebrity Media Executive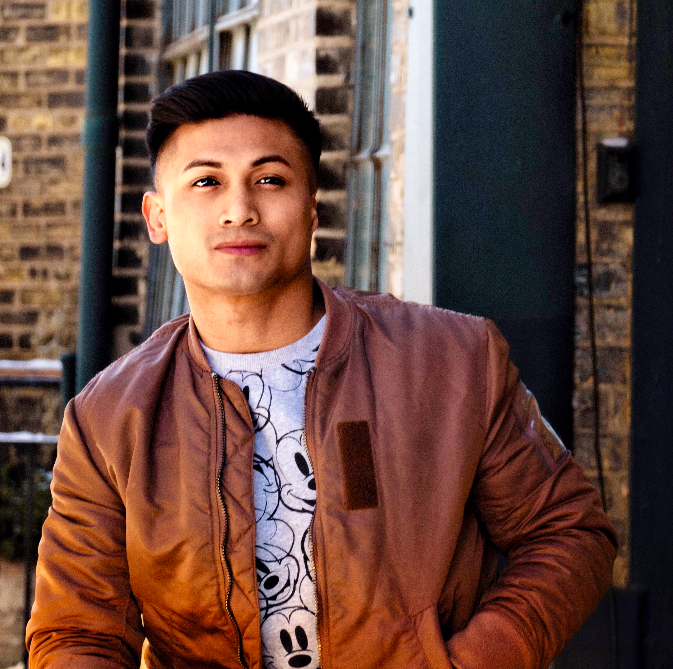 One simple mistake in a football game can make a lot of difference in how the game ends.  One quick turnover can lead to a major setback. It is a fact this turnover will help you foresee if you won or lose. It is very similar with unpredictable occurrences that rise in moments we are blind sided. In any given moment we could lose everything.
Sadly, a rare dark moment rose on the road of a prospering Model, Simon Tizon.  In this one moment he made the wrong move and it scrambled him into rock bottom.  This was a scary reel of him being heavily assaulted in Minneapolis, Minnesota on the 1st of July 2017. The scary reel, of him losing his left ear. Losing his ear, halting his Modeling career and feeling like his future was taken from him boiled into depression.  Missing an important body part took its toll on him. Couple months after the dark traumatic event, Simon was seen sleeping overnight in a nearby parking.
Nevertheless, the struggling moments that steered him poor converted him to a road better than he would not expect. He is now a successful man after founding his own PR company named Crushn Media. In addition to that, he was credited by Yahoo Finance as a "Top Entrepreneur to Watch in 2020".
His hardships from his teenage years contributed so much strength to him. His persistence and perseverance prevailed during his downtimes. Along those three long years of being short of everything, he hustled and took advantage of the resources he accumulated with his past profession.
Synonymous with Bill Gates, Simon Tizon also did not get to wear a toga and walk up on stage. Who would have thought that those people who did not finish a degree in college would soar high in their chosen industries?
Moreover, Tizon's outlook in life made him a very strong asset for his clients. Losing a part of your identity sometimes gives people the feeling of being incomplete. Yet, this man did not let this swollow his drive up.
Currently, Tizon has been working with lots of celebrities. He also experienced collaborating with his likes, those who grew up in poverty and he feels very productive and an efficient instrument by being a part of their lives. He has never been so captivated by any other career. Maybe the accident was really meant to uplift his spirit and get the fire inside him to radiate further.
Humble beginnings completely drive people to enjoy what they are doing. Simon Tizon has always been passionate about bringing out the best in every person. According to him, everyone is talented and their talents should be known by the world. He is aware that even  overlooked everyday people can be great personalities. It only takes one to believe in them.
Hassan Chowdhury, An Innovative and Ambitious Young Entrepreneur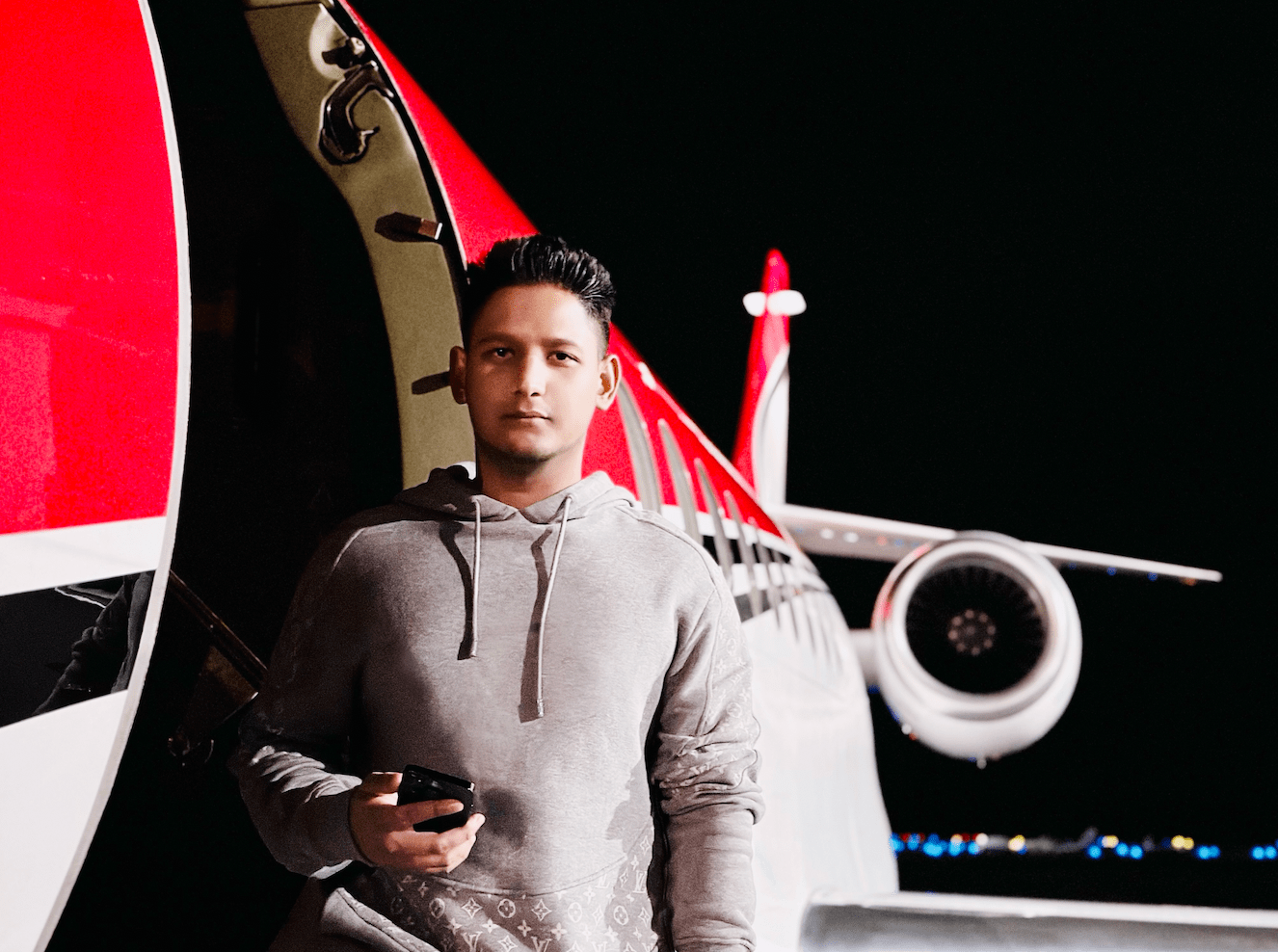 Hassan Chowdhury is already building a name for himself in the luxury hospitality and real estate industries despite being only 26 years old. He has accomplished remarkable success in a relatively short time, and as a result, he has firmly established himself as one of the most successful businesspeople in the United States.
Hassan was born in Houston, Texas, and raised there by parents who are both extremely successful businesspeople in their own right. Hassan was motivated to pursue his business dreams by watching his parents run multiple manufacturing plants for make up and make up brands for the past 45 years. This example of success was the driving force behind Hassan's decision to pursue his entrepreneurial goals. His parents taught him at an early age the values of the necessity of hard work, devotion, and ambition. They took him on travels all around the world as he became older to show him the significance of different cultures and experiences in other parts of the world. Hassan was on one of these travels when he first realized he had a deep interest in hospitality and high-end lifestyles.
He founded his own hospitality company in New York after college. He collaborates with some of the city's most well-known nightclubs to host events, including Lavo Nightclub and Fleur Room Rooftop. However, the chaos caused by the COVID-19 pandemic in the hospitality business was a direct result of this epidemic. Hassan did not throw up the towel but viewed this as an opportunity to extend his business into the luxury real estate industry. Shortly after establishing Bouge Villas, a prestigious real estate firm with headquarters in Miami, Florida, he began purchasing real estate in the area. He gave each home its one-of-a-kind design and then put them up for rent on a short-term basis.
As the constraints on COVID-19 were loosened, he saw his business go from strength to strength. After that, he broadened his real estate holdings to include homes in other cities, such as the Hamptons in New York, Fort Lauderdale Beach in Florida, Tulum in Mexico, and Cartagena in Colombia. Soon, he will also expand to Nashville, Tennessee, and Dubai, United Arab Emirates. However, Hassan didn't stop there and continued. In addition, he established his very own Private Members Club, the MetaFly Club, in collaboration with M2Jets to provide customers with access to luxury private flying and additional hospitality advantages. In the middle of 2023, it will be the first Private Jet Company to provide membership denominated in NFT.
The long hours of labor, unwavering commitment, and lofty goals that Hassan put in allowed him to achieve his goals. He has also demonstrated that it is possible to make the most of even the most challenging circumstances so long as one has the appropriate mentality and attitude. His objective is to achieve worldwide renown for providing the highest level of hospitality that is humanly possible to his customers. Hassan is optimistic about the future. He has big ambitions to continue growing Bouge Villas and MetaFly Club while preserving his status as one of the most successful business owners in the United States. Follow @hassanc.official on Instagram to keep up with Hassan's progress. His story of hard work and determination is sure to serve as inspiration to many aspiring young businesses.