The Mallorca Superyacht Cup Gets Underway in June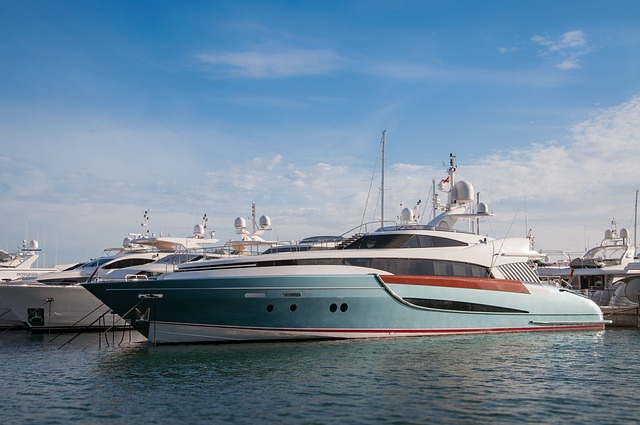 Whether you're a keen sailor, have a love for the Mediterranean or are simply looking for a holiday with a difference, then you might be interested to take in the action at the Mallorca Superyacht Cup which is going to be taking place in June 2019.
As Europes longest running superyacht regatta, this four-day event in Palma de Mallorca always attracts race-goers, fans and holiday goers alike and it is set to do so once again as the 23rd edition approaches. The event runs from the 19th to 22nd of June and many are predicting to be one of the best in recent years with there being high levels of interest already.
This regatta has always been able to attract the worlds best yachts, skippers and crews and we can confirm that as of the turn of the year, there were already 14 yachts that had expressed an interest in this year's regatta. Among those are many that took part last year while there will also be some fresh faces on the scene as well.
Veshelda, the big winner last year is returning but they will again have to face the Mari Cha III which finished as runner up. As for some new yachts experiencing this event for the first time, there will be the Huckleberry and Kealoha.
Can they make a mark against some of the more experienced yachts and crews? Part of the entertainment at the Mallorca Superyacht Club is finding that out.
What to Expect at the Mallorca Superyacht Cup
There are three races in total over the four days with each race allowing a different class of yacht to take part.  As mentioned above, those races are already garnering a lot of interest and this could mean that the 2019 Mallorca Superyacht Cup is going to be one of the most keenly contested in recent years.
This event is not all about the racing either as there are parties, happy hours, dinners and plenty of other special events to enjoy in between the racing action. The racing takes place on Thursday, Friday, and Saturday but a welcome cocktail party on Wednesday evening is what will signal the start of the event as a whole.
Regatta village is where you will be able to enjoy activities such as a paddleboard challenge, a dock party and a daily happy hour. You can meet and enjoy the company of crew members or other spectators that are there for both the entertainment and the spectacle that this event always throws up.
Of course, even if you're not the biggest sailing fan, Mallorca itself is a beautiful country with a sublime climate, so we're sure you will be able to fill your days with other activities in the area. You will have plenty of glorious beaches, a lively nightlife, and some traditional pleasures to enjoy in the country, a popular tourist destination for many Europeans.
If you are a fan of sailing, then check out the many opportunities on the island that allow people to sail via a private Mallorca Yacht charter.
Man City is Undergoing Investigation for Allegations of FFP Violations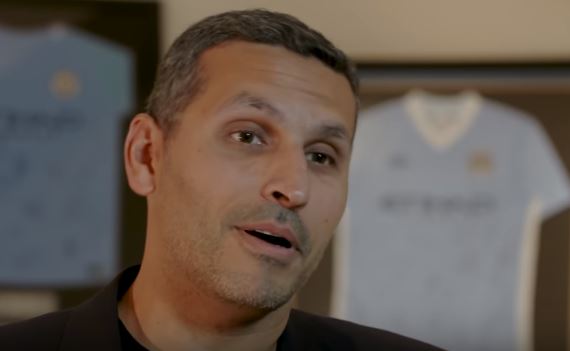 MAN CITY – UEFA has started an investigation against Manchester City for the allegation of financial fair play violations. In the last few months, allegations are being published in various media outlets against Man City for violation of FFP rules. Following the allegations, UEFA issued the orders for investigation against Manchester City. In its statement, Manchester City spokesperson simply rejected all the allegations but declared it "false."
Man City said, "The accusation of financial irregularities is entirely false. Manchester City welcomes the opening of a formal Uefa investigation as an opportunity to bring to an end the speculation resulting from the illegal hacking and out of context publication of City emails. The club's published accounts are full and complete and a matter of legal and regulatory record."
Uefa said the investigation "will focus on several alleged violations of FFP that were recently made public in various media outlets".
FFP rules say that the amount clubs spend on their players and wages should be nearly equal to their earning in commercial revenue and prize money. It is not for the first time that City has been facing such an investigation in the case of misconduct. In 2014 also, City was found guilty of breaching FFP rules by UEFA and it faced a fine of 49million euros which was later reduced to 17 million euros following the suspension of 32 million euros. An exemption of 32 million euros was made in a deal to reduce City's Champions League Squad for 2014-15.
The Football Association is also looking into claims that City made a banned 2,00,000 Euros payment to Jadon Sancho's agent when the England winger was 14 years old. A post published in German media, Der Spiegel claimed that City had "deceived" European football's governing body. It claimed that City and its sponsors manipulated contracts to wipe out Euro 9.9 million shortfall in 2013 and circumvent FFP regulations. If City is found guilty in the present case then the club will be banned from Champions League. And if it happens, this will not be good news for all the people put their stakes in sports betting on this club on various online betting sites such as dewabet.
UEFA has refused to comment on this issue until the investigation is not over. Also, it said it would reopen FFP investigations on a "case-by-case basis" if it finds any evidence of "abuse."
Manchester City chairman Pep Guardiola said that he has been assured by the City Manager and CEO that the club will not be banned.