The Pros and Cons of Starting a Construction Company in 2020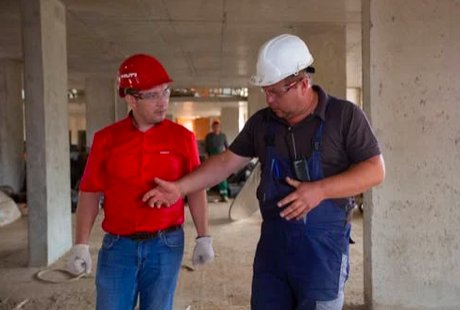 It's almost impossible to go anywhere these days without seeing some kind of construction taking place. It might be the road outside your neighborhood being repaired, the house across the street adding on an extra bedroom, or your favorite shopping mall getting an entirely new wing.
With so many projects taking place at all times, would it be worth your while to get a piece of the pie and jump into the construction world? Is now a good time to start a construction company?
Let's run through the pros and cons of starting a construction company in 2020.
The Pros
Why not start off positive with our list of pros.
Plenty of Work
When it comes to construction, there are plenty of projects to go around, especially in large, metropolitan areas. States like New York, California, Texas, and Florida all enjoy strong economies, low unemployment rates, and plenty of money available to be invested in construction projects.
It doesn't matter if you're in residential or non-residential construction, there is plenty of work to go around.
Future Growth
According to the U.S. Bureau of Labor Statistics, construction jobs are on the rebound and by 2026, the industry is set to be employing nearly eight million people.
That means that construction is not just a solid job to enter into now, but it's going to be a job that doesn't go away over the next decade. You can expect continuous work for many years to come.
Job Control
No matter how small you start out or how big you grow, you're going to have more control over your job and the work you do.
As the head honcho, you can decide which projects to take on and which projects to stray away from. Some projects are going to attract multiple construction companies and you'll have to improve your bidding skills, but you still have control over what you do and where you do it.
You'll also have control over the types of construction tools you want to use, such as an Aurand deck crawler, and other details like whether or not you want to buy the vehicles you use for each job or simply rent the vehicles you'll need per job type… Plus, it's way more cost-effective to rent a flatbed truck than to buy one… and you have full control over that.
High-Earning Potential
OK, let's talk about money.
Even if you love your job, you may not be able to do it forever if you're not earning enough cash, right?
When it comes to the construction industry, there is great potential for current and future earnings. Even if your company specializes in a certain trade, you can expect to earn at least $50,000 a year, if not more.
Construction bosses can expect to earn well into six figures over time.
Providing Value and Filling a Need
While having high-speed internet and a great TV are important, humans really only need a few things to survive: food, water, access to medical care, and a roof over your head.
In construction, you can take solace in knowing that you're filling a dire need in the community and helping people live better lives. Even if your company specializes in electrical repair, you might not be building a house but you're making sure the lights stay on.
The Cons
We can't have a pros list without a cons list, unfortunately. What are the biggest cons in the construction world?
Work is Concentrated in a Few Places
Even though there is plenty of work to go around in the country itself, the majority of that work is found in only 10 states.
Other states like Alabama, Mississippi, and Minnesota are actually experiencing negative growth in the construction world. So it's vital to choose a great location for starting your business.
Lack of Skilled Workers
While you may start off small and do most of the work yourself at the beginning, eventually you might want to grow and hire more and more people.
However, it can be quite hard to find skilled workers in the construction world. Skilled workers to fill trade jobs are becoming scarce and some estimates say that for every four people that retire from a specific trade, only one enters to fill their spot.
Legal Hoops
One of the most annoying parts about starting a construction business is making sure you follow all the legal guidelines.
You have to get the right insurance, obtain a business license, and make sure you have all the correct permits. The challenging thing is every state is going to have its own set of guidelines, so what may work for a friend in Tennessee might not work for you in Kentucky.
Hassan Chowdhury, An Innovative and Ambitious Young Entrepreneur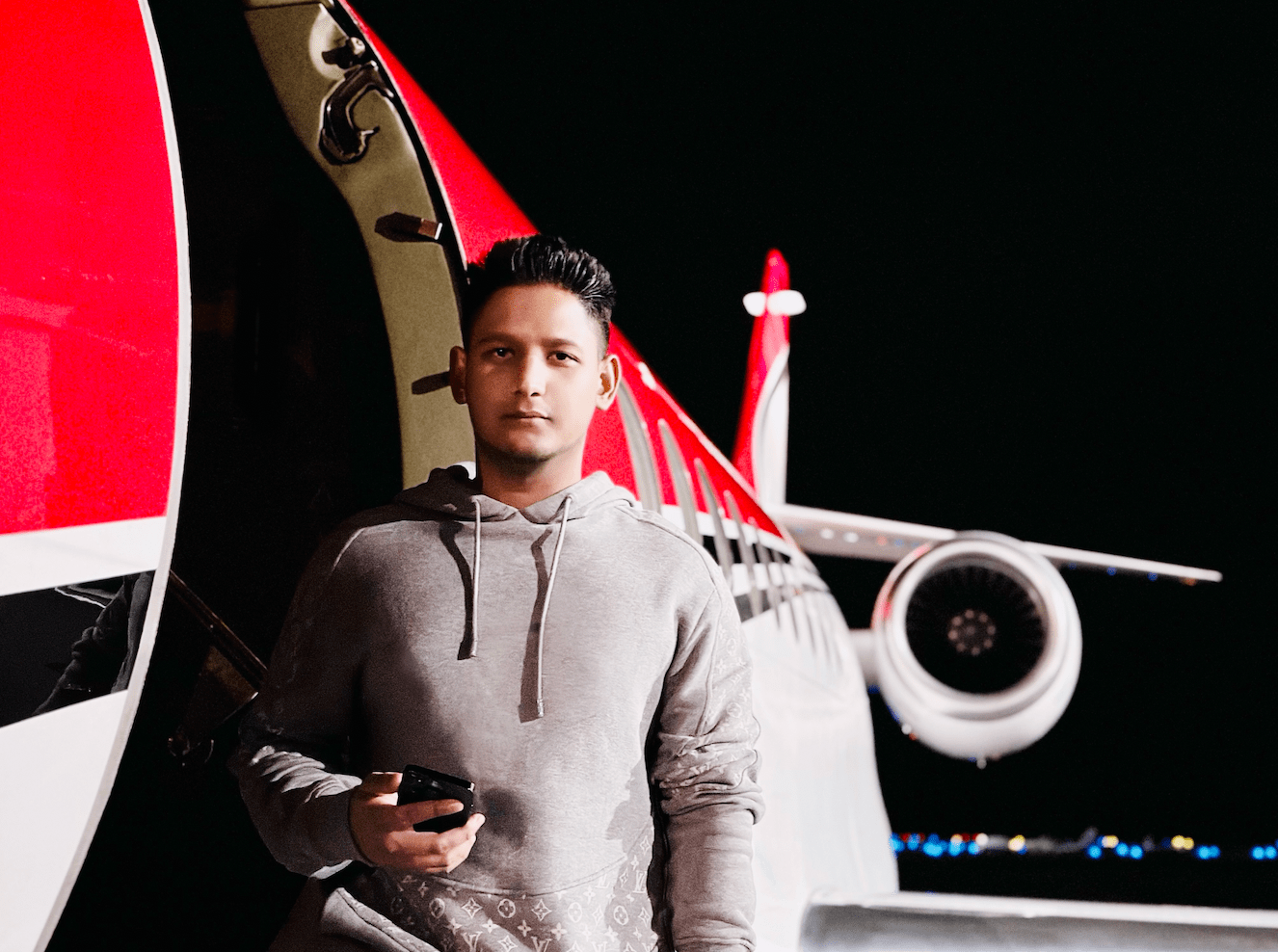 Hassan Chowdhury is already building a name for himself in the luxury hospitality and real estate industries despite being only 26 years old. He has accomplished remarkable success in a relatively short time, and as a result, he has firmly established himself as one of the most successful businesspeople in the United States.
Hassan was born in Houston, Texas, and raised there by parents who are both extremely successful businesspeople in their own right. Hassan was motivated to pursue his business dreams by watching his parents run multiple manufacturing plants for make up and make up brands for the past 45 years. This example of success was the driving force behind Hassan's decision to pursue his entrepreneurial goals. His parents taught him at an early age the values of the necessity of hard work, devotion, and ambition. They took him on travels all around the world as he became older to show him the significance of different cultures and experiences in other parts of the world. Hassan was on one of these travels when he first realized he had a deep interest in hospitality and high-end lifestyles.
He founded his own hospitality company in New York after college. He collaborates with some of the city's most well-known nightclubs to host events, including Lavo Nightclub and Fleur Room Rooftop. However, the chaos caused by the COVID-19 pandemic in the hospitality business was a direct result of this epidemic. Hassan did not throw up the towel but viewed this as an opportunity to extend his business into the luxury real estate industry. Shortly after establishing Bouge Villas, a prestigious real estate firm with headquarters in Miami, Florida, he began purchasing real estate in the area. He gave each home its one-of-a-kind design and then put them up for rent on a short-term basis.
As the constraints on COVID-19 were loosened, he saw his business go from strength to strength. After that, he broadened his real estate holdings to include homes in other cities, such as the Hamptons in New York, Fort Lauderdale Beach in Florida, Tulum in Mexico, and Cartagena in Colombia. Soon, he will also expand to Nashville, Tennessee, and Dubai, United Arab Emirates. However, Hassan didn't stop there and continued. In addition, he established his very own Private Members Club, the MetaFly Club, in collaboration with M2Jets to provide customers with access to luxury private flying and additional hospitality advantages. In the middle of 2023, it will be the first Private Jet Company to provide membership denominated in NFT.
The long hours of labor, unwavering commitment, and lofty goals that Hassan put in allowed him to achieve his goals. He has also demonstrated that it is possible to make the most of even the most challenging circumstances so long as one has the appropriate mentality and attitude. His objective is to achieve worldwide renown for providing the highest level of hospitality that is humanly possible to his customers. Hassan is optimistic about the future. He has big ambitions to continue growing Bouge Villas and MetaFly Club while preserving his status as one of the most successful business owners in the United States. Follow @hassanc.official on Instagram to keep up with Hassan's progress. His story of hard work and determination is sure to serve as inspiration to many aspiring young businesses.