The Pros And Cons of Yacht Investment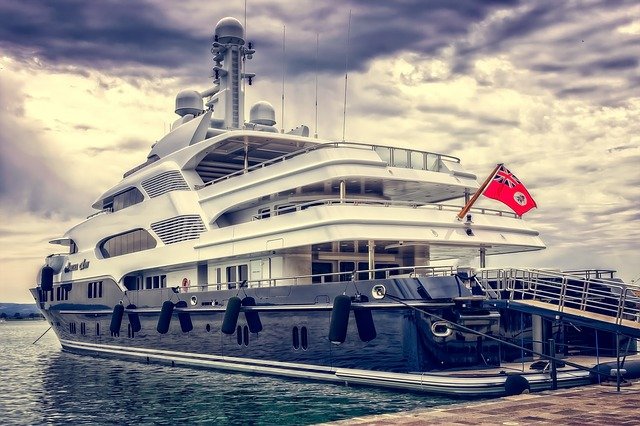 Your decision to buy a yacht should not be based on investment choices but your lifestyle. You and I would like to buy a yacht to spend plenty of time on it, maybe with friends or family, and valuable possessions you would love to have.
While you're deciding whether to own a yacht or not, you have to remember that you will be required to put in more effort to maintain it regularly. You may end up spending at least 10% of your yacht's cost to ensure it's in excellent condition always. However, questions are surrounding the investment potential of owning a boat.
Compared to automobiles or modern boats, a luxurious yacht may not lose value. This is because some models have huge demand because of their high-quality brand and designer's reputation. That's why you need skilled brokers dealing with yacht sales in Miami FL, to advise you before deciding to buy a yacht likely to maintain its value.
I wouldn't recommend you to buy a yacht for investment reasons because of the complexities in the market for luxury yachts. The yacht's market features high-value assets prone to depreciation unless you maintain them properly. Furthermore, it can be pretty expensive to keep boats.
Pros and Cons of Owning a Yacht
People have numerous reasons for wanting to buy a yacht. No one understands the benefits of owning a yacht than those near lakes or the Oceanside. On the other hand, some people fear owning boats for various reasons.
In this blog post, we cover various pros and cons of owning a yacht to help you weigh your options if you're considering buying one.
The Pros Of Owning A Yacht
An excellent way to spend time with your family and friends
Various people have regular routines consisting of long hours of working, taking kids to school and picking them up later, going to the market, meeting business associates, and more. Such a busy schedule requires taking some time off to enjoy yourself with your family. That's the reason why some people consider owning a yacht to distract themselves while spending time with their friends and family.
Being on a yacht with your family or friends is a special moment for anyone. Besides, it allows you the chance to teach your kids something new, including nature exploration, boating lingo, and more. This is an excellent way to realize its investment value if you own a luxury yacht. You can rent your boat to people who wish to spend time with their loved ones.
An opportunity to explore endless waters
With a luxury yacht, you can cruise through the deep waters. Once you own it, you cannot limit where you can go. You'll have an opportunity to explore rivers, shorelines, lakes, bays, oceans, and more. However, it's essential to contact your local marina ahead of time to learn the closest water body and where it leads you.
Cost-effective recreation
Unlike many people, you don't need to have lots of money to buy a yacht. The truth is, if you want to enjoy a great time in a boat, you need around $200 to finance it. You only need to give up some things and save to raise the amount.
Have you ever imagined how much you spend going with your family on trips and vacations? You could save for some time and own your yacht. With your new boat, you can explore various places. Luxury yachts have bathroom facilities and other units to store your important stuff. Therefore you and your family can take weekend trips to your dream destination. Once you carry your food, you won't have to spend money in a hotel.
The Cons Of Owning A Yacht
It's expensive to maintain
One of the questions you need to ask yourself before owning a yacht is whether you can keep up with the regular maintenance costs. For instance, will you be able to meet the storage fees? If you can't manage to pay for a store, then you should have a large vehicle to tow the yacht to wherever you want to keep it.
Depending on your yacht's size, it would either be hectic or not tow it to your preferred storage location. In the case of a luxury yacht, you have to pay for its safety at the water and pay someone to watch over it the entire time.
Limited usage
Depending on your residence, a yacht can either be beneficial or useless. Boats can only be effective in warm regions. However, if you live in places with low temperatures, it might not be very effective. Cruising in icy waters can lead to yacht breakdowns, which can be dangerous, especially if you're in the middle of a water body and far from help.
It's not easy to clean
As simple as it might look, it's not easy to clean a yacht. Since most boats are not entirely enclosed, it will take more time to clean them, especially if it's a large boat. Whenever you come from a saltwater trip, you should flush freshwater into the engine.
Expensive parts
Finding yacht accessories is not a walk in the park. While both new and used yachts are expensive, it's equally not easy to find spare parts. For instance, if your boat uses a cranking battery and needs a new one, you will have no option other than meeting the cost of replacing it.
In Conclusion
Owning  a yacht elevates our lifestyles and enables us to spend time with our loved ones while cutting down family vacation costs. Boats are also critical in distracting ourselves from busy schedules. Taking kids to school, running errands, sitting the whole day behind the desk, and many more can be so stressful. So, many people prefer buying yachts to help them relieve the daily pressures off their shoulders while exploring nature and spending time with their loved ones. They also get some money, since you can rent them to people who would like to explore the waters and spend time with their loved ones.
However, they also come with some downsides. For instance, they require expensive maintenance costs, are expensive to fuel and repairing them by yourself is hectic. They also need you to find a perfect location to keep them. The costs might increase depending on the size of your boat. Sometimes, if you wish to keep them in the waters, you have to pay some fees to cover for safety.
I know all these might be a lot to think about, but it should not stop you from investing in a yacht. Therefore, it's essential to seek advice from yacht brokers experienced in yacht sales in Miami FL, and weigh your options before purchasing decisions.
Douglas Eugene Noll – A walk through his publications and their achievements made so far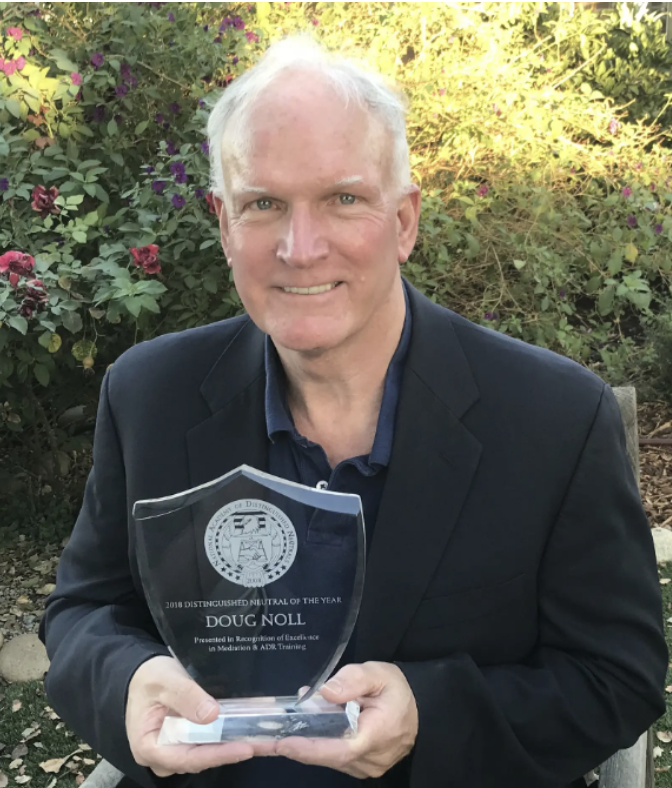 Every author has a different story, but they have one thing in common – they all overcome great obstacles and hardships. Plenty of famous writers had impairments yet found enormous success in their lives. It goes without saying that the best art comes out of the worst adversities. When physical and mental activity is hindered by sickness, creative activity thrives. Many renowned authors, writers, and poets bear witness to this decision. One such example is Doulas Eugene Noll. The author of De-Escalate: How to Calm an Angry Person in 90 Seconds or Less was born with multiple severe impairments. 
His calling is to serve humankind, and he does so on numerous levels. He is a best-selling author, educator, and trainer. He is an accomplished mediator. Noll's job takes him from international work to assisting people in resolving highly vexing interpersonal and ideological problems. 
Noll has penned four books, and his latest book De-Escalate: How to Calm an Angry Person in 90 Seconds or Less, was a best-seller on amazon and was published in four different languages. It also won the Book Excellence Award in 2017. The book teaches the readers how to calm an angry or upset person of any age while remaining centered and calm. In addition, Noll, in his book, has also highlighted ways to calm oneself down swiftly and efficiently. Noll is a lawyer turned peacemaker born near-blind and with club feet. He is the creator of several online courses that teach his innovative de-escalation skills.
It was in the year 2000 that he realized that the courtroom was not where he belonged. As a result, he embarked on a journey as a peacemaker and mediator after leaving a successful trial practice. Noll has stressed in his book what he has implemented in real life. He has taught in some of California's most violent men's and women's prisons with substantial outcomes. Noll held workshops for groups who wished to bring something positive into their communities. 
He named that workshop after his book as De-escalation training workshops, where participants learned how to calm an angry person in 90 seconds or less. The training workshop was a perfect way for churches and faith communities to express one's religious and spiritual beliefs in a practice that brings peace under challenging situations. Throughout ten weeks, the participants begin to master the skills and change their way of looking at the world through the lens of positivity. 
In addition to De-Escalate, Noll has published three other books named Peacemaking: practicing at the intersection of law and human conflict, Sex, politics, & religion at the office: the new competitive advantage, and Elusive peace: how modern diplomatic strategies could better resolve world conflicts. Each book brought an impact of its own and earned recognition. 
His journey as a lawyer
In 1977, Noll began his legal career as a clerk for the Honorable George Hopper before being admitted to the California Bar in December of the same year. As an associate, he joined Fullerton, Lang, Richert & Patch, a Fresno law firm located in Fullerton, in 1978. He tried his first legal case in 1978 and went on to practice law as a civil trial lawyer for the next 22 years, working on over 75 trials.
Douglas Noll contributed to the legal profession by assisting students in achieving success via education and teaching. Throughout his career, he worked as an instructor in various positions at numerous institutes. Noll was a member of the American Institute of Mediation's core faculty and the Straus Institute's Professional Skills Development program's summer faculty.
In a nutshell, Noll's entire life has seen him reinvent himself taking different routes but with the same vision in mind: To bring peace to the communities. He illustrates that being born with impairments is not our choice, but not allowing them on the way to the top is entirely our choice. 
His dedication to disclosing the world through a lens of positivity led him to create Prison in Peace, where he transforms murderers into peacemakers. He stresses that the power of mediation cannot be overlooked. Noll is now an award-winning author, teacher, trainer, and skilled mediator.