The restaurant Artie's Express becomes a leading brand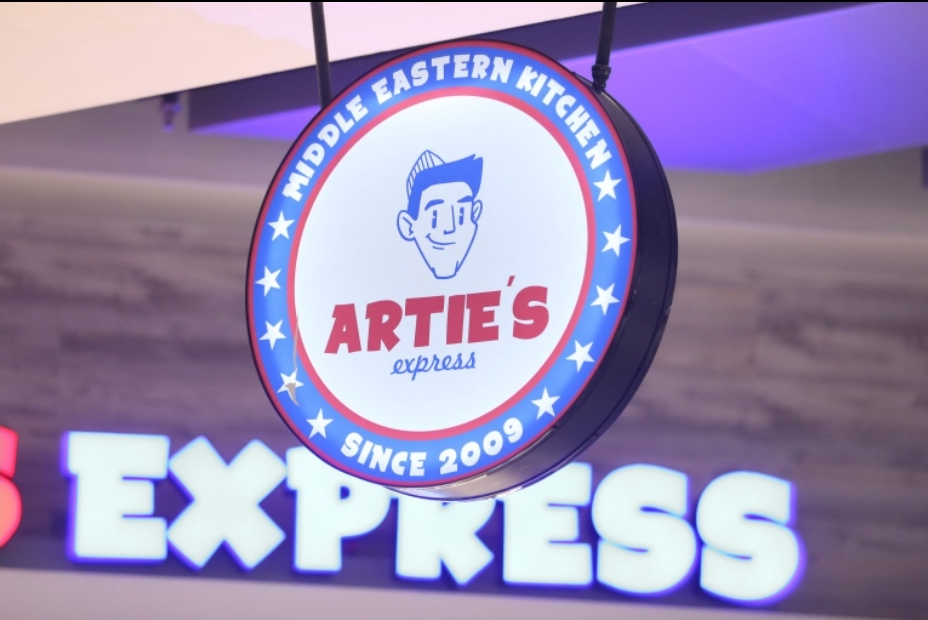 A recent study found that 84,000,000 adults consume fast food every day. Fast food is consumed by most Americans every day, regardless of their preferences or convenience. The business and operational aspects of quick-service restaurants are often overlooked by consumers.
Fast food is booming.  There are more than 180,000 fast food outlets in the United States alone, and analysts predict that number will continue to rise. Fast food demand increases competition. In a competitive environment, you must have a clear vision and deliver on it. Passion and drive are essential. Provide great service to your customers to stay in business. Another important ingredient is true dedication. There are many obstacles facing fast food restaurants. Businesses must be able to bounce back from setbacks and move forward.
Diverse fast food options
Fast food restaurants are often associated with golden arches, french fries, and taco runs after hours. However, quick dining restaurants differ from one another. Contrary to corporate stereotypes, most fast-food owners are hardworking and family-oriented. 
Founded in 2009, Artie's Express opened in Yerevan, Armenia. The Glendale Galleria's food court is popular with locals and visitors alike. Restaurants at the hotel serve shawarmas, fried chicken, and fruit drinks. The company plans to open four more US locations by early 2023.  The owner of Artie's Express, Artavazd Galstyan, emphasizes quality and dedication.
Customer Feedback: Why It's Important
In Arties Express, owner Artavazd Galstyan says, "We succeed by serving high-quality food and keeping our customers 100% satisfied."
Customer feedback is highly valued by Artavazd. A meal's quality is determined by customer feedback and consideration. Their commitment to quality and customer service has led to rapid success and popularity.
According to one review, "Arties Express is one of the best restaurants I've ever eaten at.". I get fresh chicken that is not fried since I am a Type 2 diabetic. It was their pleasure to make me a special plate of only chicken with a side of sauce. It was delicious, and I will definitely return. Their workers are generous and will go out of their way to satisfy their customers. To all those that want to eat healthily, definitely go for the fresh chicken. It is juicy and full of flavor. I can't wait to come again!"
 Another says: ​​" Very lovely restaurant and tasty food. I would recommend this to my family and friends. Thank you for being so kind, and you will for sure see me here again." 
Customers highly rate Arties Express's food and service. The quality and customer service at Artie's Express are well known. Arties Express bases everything it does on customer feedback.
Small businesses can thrive while remaining unique with Artie's Express
Do small businesses can learn anything from this humble express dining business in Glendale, California? Among fast food restaurants, Artie's Express stands out. Despite their rapid success, they remain committed to their customers. Everything people say about their dining experiences is read by him.
Armenian roots and personal experience with Mediterranean cuisine enable them to offer a unique Mediterranean cuisine. Passion and dedication to customer service are essential for a business to succeed. Artie's Express is a great example of this. Known for their quality food and memorable dining experiences, they have achieved rapid success. Guests, locals, and mall employees love them at Glendale Galleria. 
Where you start may be big or small, but the dedication to the present and future vision is what truly matters. Your customers define you, and without them, you have nothing.
To ensure the success and expansion of Artie's Express for years to come, they will always rely on honest feedback from customers and the highest standard of food quality. You can find out more about Artie's Express by visiting their website Artiesus.com, or by visiting them at the Glendale Galleria at 1144 Galleria Way, Glendale, CA 91210. Follow them on Instagram @artiesexpress.
Be sure to stay tuned for exclusive updates!
Unlocking the Vault: Finding the Best Bonuses from the Most Trusted Casino Providers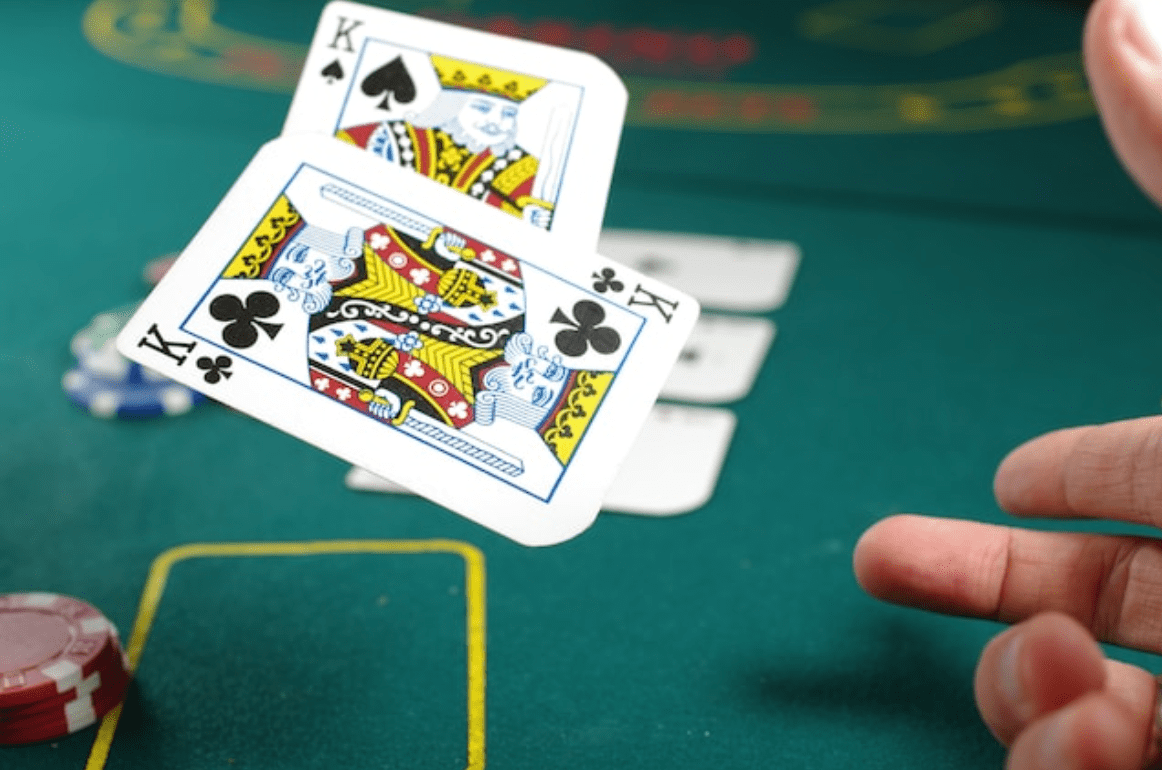 The online gambling world is like a treasure trove, full of riches waiting to be unlocked by savvy players. But with so many casino providers offering enticing bonuses, it can be overwhelming to sift through them all to find the gems. That's where BonusFinder comes in – a swashbuckling crew of experts on a quest to help players unlock the vault of the best bonuses from the most trusted casino providers.
Led by the fearless Riku Vihreäsaari, a professional poker player and gambling expert, BonusFinder sets sail to discover the most reputable casino providers worldwide. With their extensive knowledge of the online gambling industry and years of experience, they know how to separate real treasure from fool's gold.
But finding the best bonuses is only half the battle – BonusFinder is dedicated to helping players make the most of their newfound riches. With their in-depth reviews of each provider, players can learn everything from payment methods to payout times and beyond. And with their expert analysis of each bonus offer, players can be sure they're getting the most bang for their buck.
So, whether you're a seasoned player or a newcomer to online gambling, BonusFinder is the crew you want as you navigate the choppy waters of casino bonuses. With their unwavering commitment to legitimacy and trust, you can be sure that the treasures they help you discover will be worth their weight in gold. Set sail with BonusFinder today and unlock the vault to the best bonuses from the most trusted casino providers.
So, feel free to venture out and try new online casinos with the best bonuses. With BonusFinder, you can feel confident that you are playing with the most trusted providers in the industry. Take advantage of these bonuses and unlock the vault of online gaming possibilities.
Michael Jordan once said, "I can accept failure; everyone fails at something. But I can't accept not trying." Why not give it a try and unlock the vault of online gaming possibilities? With BonusFinder by your side, you can rest assured that you are playing with the best bonuses from the most trusted casino providers. So take a chance, and see what big winnings await you.
Here are four key takeaways from this article that readers can keep in mind:
Take advantage of the bonuses: Online casinos offer various bonuses to attract new players and retain existing ones. By carefully researching and comparing these bonuses, players can maximize their value and get the most out of their online gambling experience.
Look for reputable providers: With so many online casinos out there, it's important to do your due diligence and choose a trustworthy and reliable provider. Look for casinos licensed and regulated by reputable authorities and with a solid reputation for fair play and timely payouts.
Understand the terms and conditions: Before you sign up for a bonus or start playing at an online casino, ensure you understand the applicable terms and conditions. This includes things like wagering requirements, minimum deposits, and maximum payouts. By reading the fine print, you can avoid any unpleasant surprises.
Keep it fun and responsible: Finally, it's important to remember that online gambling should always be a fun pastime, not a way to make money or solve financial problems. Set a budget for yourself and stick to it, and only chase losses or bet what you can afford. With the right mindset and a little luck, online gambling can be a thrilling and rewarding experience.
As the famous gambling proverb goes, "The best bet you can make is on yourself." By following these tips and taking a responsible approach to online gambling, players can unlock the vault of exciting bonuses and trusted providers and enjoy all the thrills and excitement that the world of online casinos has to offer.