The restaurant Artie's Express becomes a leading brand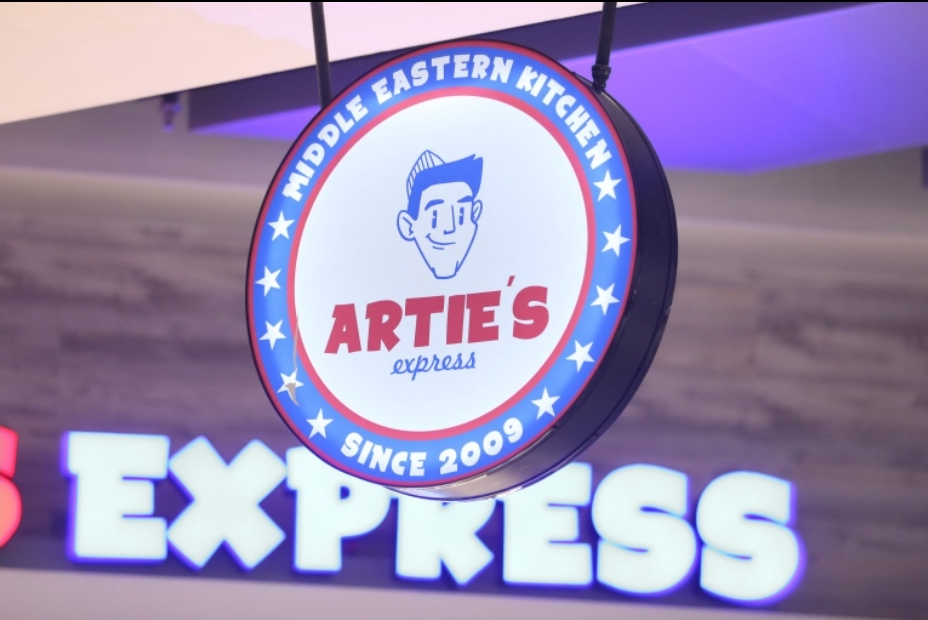 A recent study found that 84,000,000 adults consume fast food every day. Fast food is consumed by most Americans every day, regardless of their preferences or convenience. The business and operational aspects of quick-service restaurants are often overlooked by consumers.
Fast food is booming.  There are more than 180,000 fast food outlets in the United States alone, and analysts predict that number will continue to rise. Fast food demand increases competition. In a competitive environment, you must have a clear vision and deliver on it. Passion and drive are essential. Provide great service to your customers to stay in business. Another important ingredient is true dedication. There are many obstacles facing fast food restaurants. Businesses must be able to bounce back from setbacks and move forward.
Diverse fast food options
Fast food restaurants are often associated with golden arches, french fries, and taco runs after hours. However, quick dining restaurants differ from one another. Contrary to corporate stereotypes, most fast-food owners are hardworking and family-oriented. 
Founded in 2009, Artie's Express opened in Yerevan, Armenia. The Glendale Galleria's food court is popular with locals and visitors alike. Restaurants at the hotel serve shawarmas, fried chicken, and fruit drinks. The company plans to open four more US locations by early 2023.  The owner of Artie's Express, Artavazd Galstyan, emphasizes quality and dedication.
Customer Feedback: Why It's Important
In Arties Express, owner Artavazd Galstyan says, "We succeed by serving high-quality food and keeping our customers 100% satisfied."
Customer feedback is highly valued by Artavazd. A meal's quality is determined by customer feedback and consideration. Their commitment to quality and customer service has led to rapid success and popularity.
According to one review, "Arties Express is one of the best restaurants I've ever eaten at.". I get fresh chicken that is not fried since I am a Type 2 diabetic. It was their pleasure to make me a special plate of only chicken with a side of sauce. It was delicious, and I will definitely return. Their workers are generous and will go out of their way to satisfy their customers. To all those that want to eat healthily, definitely go for the fresh chicken. It is juicy and full of flavor. I can't wait to come again!"
 Another says: ​​" Very lovely restaurant and tasty food. I would recommend this to my family and friends. Thank you for being so kind, and you will for sure see me here again." 
Customers highly rate Arties Express's food and service. The quality and customer service at Artie's Express are well known. Arties Express bases everything it does on customer feedback.
Small businesses can thrive while remaining unique with Artie's Express
Do small businesses can learn anything from this humble express dining business in Glendale, California? Among fast food restaurants, Artie's Express stands out. Despite their rapid success, they remain committed to their customers. Everything people say about their dining experiences is read by him.
Armenian roots and personal experience with Mediterranean cuisine enable them to offer a unique Mediterranean cuisine. Passion and dedication to customer service are essential for a business to succeed. Artie's Express is a great example of this. Known for their quality food and memorable dining experiences, they have achieved rapid success. Guests, locals, and mall employees love them at Glendale Galleria. 
Where you start may be big or small, but the dedication to the present and future vision is what truly matters. Your customers define you, and without them, you have nothing.
To ensure the success and expansion of Artie's Express for years to come, they will always rely on honest feedback from customers and the highest standard of food quality. You can find out more about Artie's Express by visiting their website Artiesus.com, or by visiting them at the Glendale Galleria at 1144 Galleria Way, Glendale, CA 91210. Follow them on Instagram @artiesexpress.
Be sure to stay tuned for exclusive updates!
How to Negotiate With Car Insurance Companies After an Accident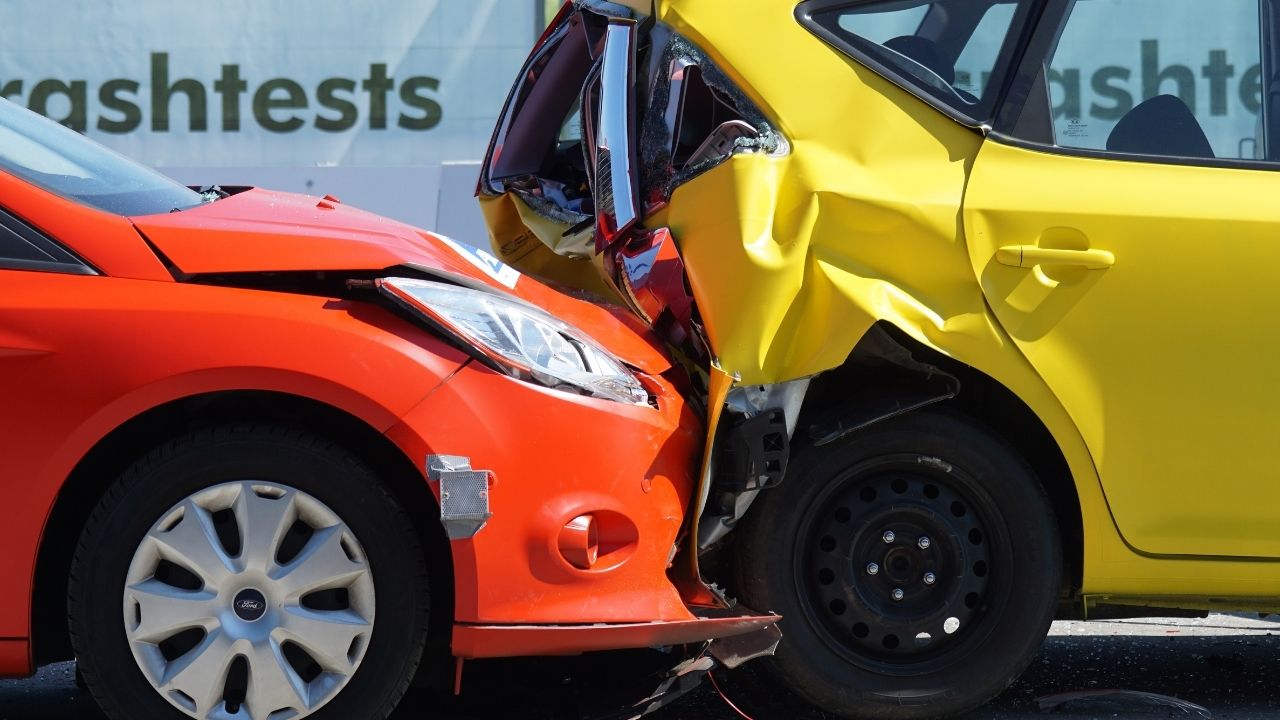 After a car accident, negotiating with insurance companies comes with the territory. Unfortunately, most people don't know what to do, so they end up being taken advantage of by the insurance companies. We don't want this to happen to you. 
Let's explore several helpful tips that will allow you to negotiate strategically and get the results you want.
The foundation of a successful negotiation with insurance companies lies in thorough documentation. From the moment the accident occurs, gather as much evidence as possible. 
Take photographs of the accident scene, including vehicle damage, skid marks, road conditions, and any visible injuries. Collect witness statements, police reports, and medical records to support your claim.
This documentation serves as crucial evidence to substantiate your case during negotiations. The more evidence you gather, the stronger your position will be when presenting your claim to the insurance company.
Understand Policy Coverage
Familiarize yourself with the details of your insurance policy. Understand what is covered, the limits of coverage, and any applicable deductibles. Knowing the specifics of your policy empowers you to negotiate from a position of knowledge.
Take note of your policy's provisions related to collision coverage, liability limits, medical payments, and any additional coverages that might be relevant to your situation. This understanding will help you assess the insurance company's offers accurately and ensure you receive the compensation you're entitled to under your policy.
You have the ability to represent yourself and speak directly with insurance companies about your claim. However, in complicated situations – or even simple situations where there are a lot of medical bills or damages involved – you're better off getting some help.
"When an insurance company receives a claim for an injury, they do not simply roll over and pay out any amount that the injured person wants," Parham Smith & Arcenhold explains. "Instead, thorough investigations take place. These companies have the resources necessary to look out for their best interests financially, which is why any injured individual should have the same level of legal representation."
A good attorney is someone who specializes in car accident claims, has an extensive track record of successful negotiations with car insurance companies, and has been in your local area for a number of years. You want someone you can trust and depend on throughout this case, no matter how many twists and turns it might take. 
Stay Composed During Discussions
Negotiations with insurance adjusters can be intimidating, but maintaining composure is crucial. Be respectful and avoid being confrontational during discussions. Stick to the facts and avoid admitting fault or making statements that could be misconstrued as accepting liability.
Remain firm in advocating for fair compensation but avoid making rash decisions out of frustration. Take your time to review offers and consult with professionals, such as legal advisors or trusted experts, before accepting or rejecting any settlement offers. 
As a general rule of thumb, an insurance company's first settlement offer might only be worth 25 to 50 percent of the full value. This is why you should always reject the first offer and work with your attorney to negotiate back and forth. 
Value Your Claim Accurately
Accurately valuing your claim is critically important for a successful negotiation. Consider all the damages incurred, including vehicle repairs, medical expenses, lost wages, pain and suffering, and future rehabilitation costs. Gather estimates from reputable auto repair shops and medical professionals to substantiate your claim.
Don't undervalue your losses. Consider the long-term implications of the accident, including potential future medical treatments or the impact of injuries on your quality of life. Presenting a well-documented and accurately valued claim increases your chances of obtaining fair compensation.
Negotiate With a Strategy
Remember, insurance wants to settle claims quickly and for as little as possible. However, armed with proper documentation, knowledge of your policy, a composed demeanor, and an accurately valued claim, you'll be better positioned to negotiate effectively and secure a fair settlement.
Sugarcoating this process won't do anything good for you. The reality is that it's you versus the insurance companies. If you choose to plug your ears and pretend that nothing is happening, you will get the raw end of this deal. However, if you fight back with the assistance of an attorney who has a good strategy, you'll put the insurance companies on their heels and force them to give ground. 
As a result, you'll likely get a much more fair settlement.