The Skin Consult Pushes Beauty Tech To New Levels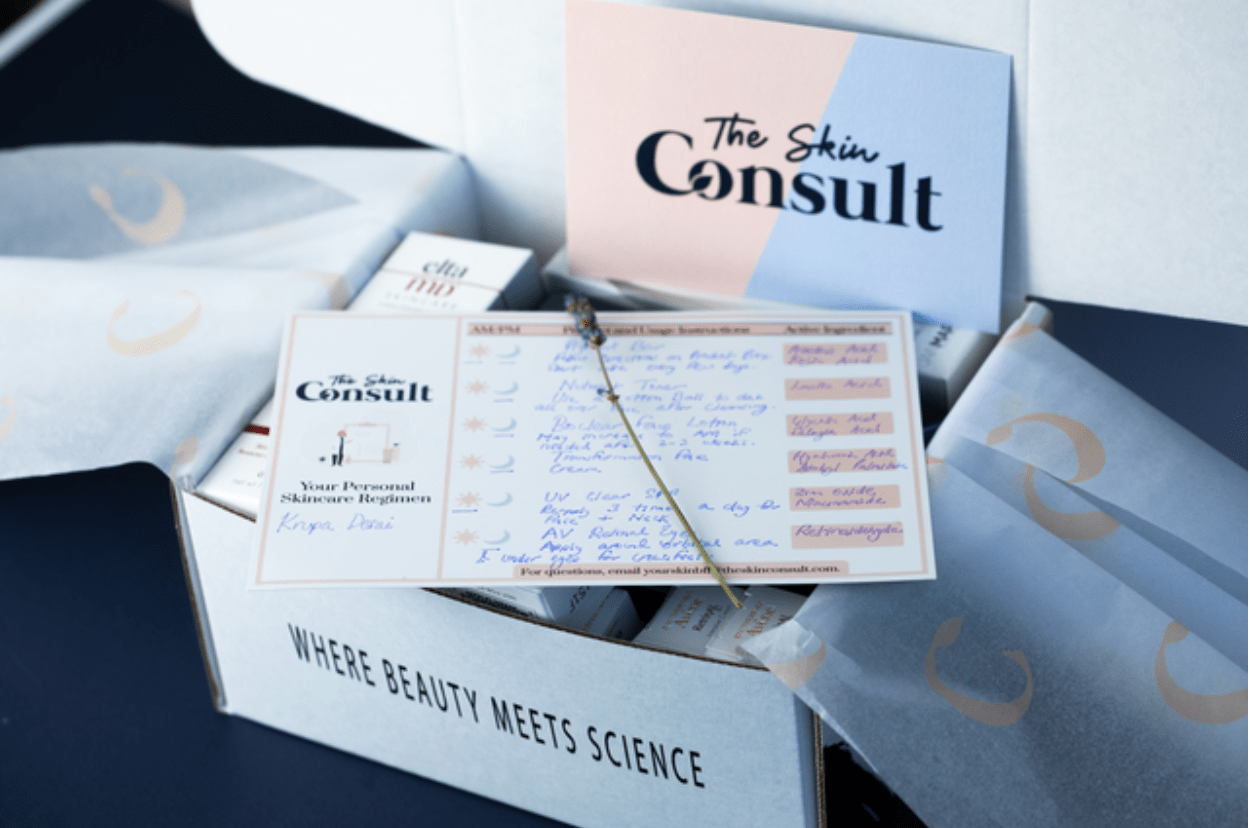 Dr. Sajani Barot knows firsthand the pain of time and money wasted on beauty products that don't live up to advertising hype. After spending decades suffering from skin trouble, and hundreds of dollars on testing various products — only to find that nothing worked for her particular issues — Dr. Barot felt compelled to act. 
Carrying a Doctorate of Pharmacy degree, Dr. Barot had more experience and know-how than the average beauty product entrepreneur. This particular education and skill set combination sets her company, The Skin Consult, apart from the competition within the crowded skincare market. Dr. Barot has also introduced a healthy dose of cutting-edge technology into her business, making The Skin Consult exceedingly unique.
A Move and an Idea
Dr. Barot's personal skin issues began in 2012 when she moved from Chicago to Jackson, Mississippi. The change in climate did a number on her skin, so she searched high and low for a skincare regime that would address her acne and hyperpigmentation. 
"There was no methodological way of building an evidence-based skincare routine," says Dr. Barot. "Despite visiting local dermatologists and a couple of med spas, I did not get the help I needed or the personalized concierge skincare education and consultations that I was seeking."
Dr. Barot also observed that social media often served as a roadblock to finding the best skin care products. "So many influencers have become skincare experts without proper training or knowledge of how ingredients work, pharmaceutics, product formulation, skin science," she notes.
The trial-and-error approach wasn't working for Dr. Barot, and she knew she wasn't alone in her struggles. Spending hours researching ingredients, methods, and professional opinions, Dr. Barot eventually landed on the idea for The Skin Consult, a concierge skincare service that offers professional advice and proven results. 
Bringing Tech and Beauty Together 
Right before the pandemic prompted nationwide shutdowns, Dr. Barot decided to combine her research and interest in making professional skincare more accessible and tailored to the individual into a one-stop-shop for skincare needs. The Skin Consult brings knowledgeable skincare professionals together into one site, creating a single resource to access tried and true experts no matter where the consumer may be located. "There are many knowledgeable skincare professionals out there," says Dr. Barot, "but the challenge is we don't know how to find them and how to know who is good. This was one problem I wanted to solve."
Dr. Barot created software that would allow approved skincare experts to list their profiles, availability, and specialties in one easily-searchable system. Once a customer finds an expert they are interested in working with, that professional can be easily booked for a video-based virtual consultation. 
This merger of beauty and technology speaks to the new post-pandemic approach to meeting consumers where they are. People have become accustomed to online shopping, online health and wellness care, and having services tailored to their individual needs via sophisticated algorithms. The Skin Consult brings this novel mix of technology together in one cohesive site. 
To Dr. Barot, the medical community has always been data-driven, and she believed her skincare site needed to be data-driven as well. With The Skin Consult, every product is vetted. Clinical trials, ingredient panels, and marketing claims are reviewed before products hit the site's virtual shelves. The Skin Consult again turns to the data to match users with the correct consultants and the best possible products. The site's algorithm is based on peer-reviewed published literature and 50-plus data points collected from users during the consultation booking process. This AI-enabled algorithm allows tailored recommendations to be created for each individual site user in real time, during their consultation with their chosen professional.
A New Frontier for Skin Care 
The Skin Consult represents a new frontier for skincare, not only with its use of advanced technology but in its holistic approach. "We aim to tackle skincare as it relates to the entire mind and body," remarks Dr. Barot. 
The platform has already onboarded 35 professionals that include doctors, PAs, pharmacists, and estheticians. Since its inception, over a thousand patient surveys have been compiled, and data has been extracted to direct site users to the best care team and products for their skincare needs. 
Dr. Barot sees The Skin Consult platform changing the way people approach skincare, but also how skincare and beauty brands find their market. 
"Every day, there are new brands launching in a very crowded space. A trusted platform can help the best of these brands stand out and continue to be available to the public. Our marketplace offers a place for consumers to find the lesser-known brands that are vetted by experts in the field."
On The Skin Consult site is the promise that the concierge service "meets your skin where it is and walks with you every step of the way". This highly-personal and intuitive service is at the forefront of the new consumer market, bringing users precisely what they've been looking for in an accessible way.

What Interferes with Successful Breastfeeding?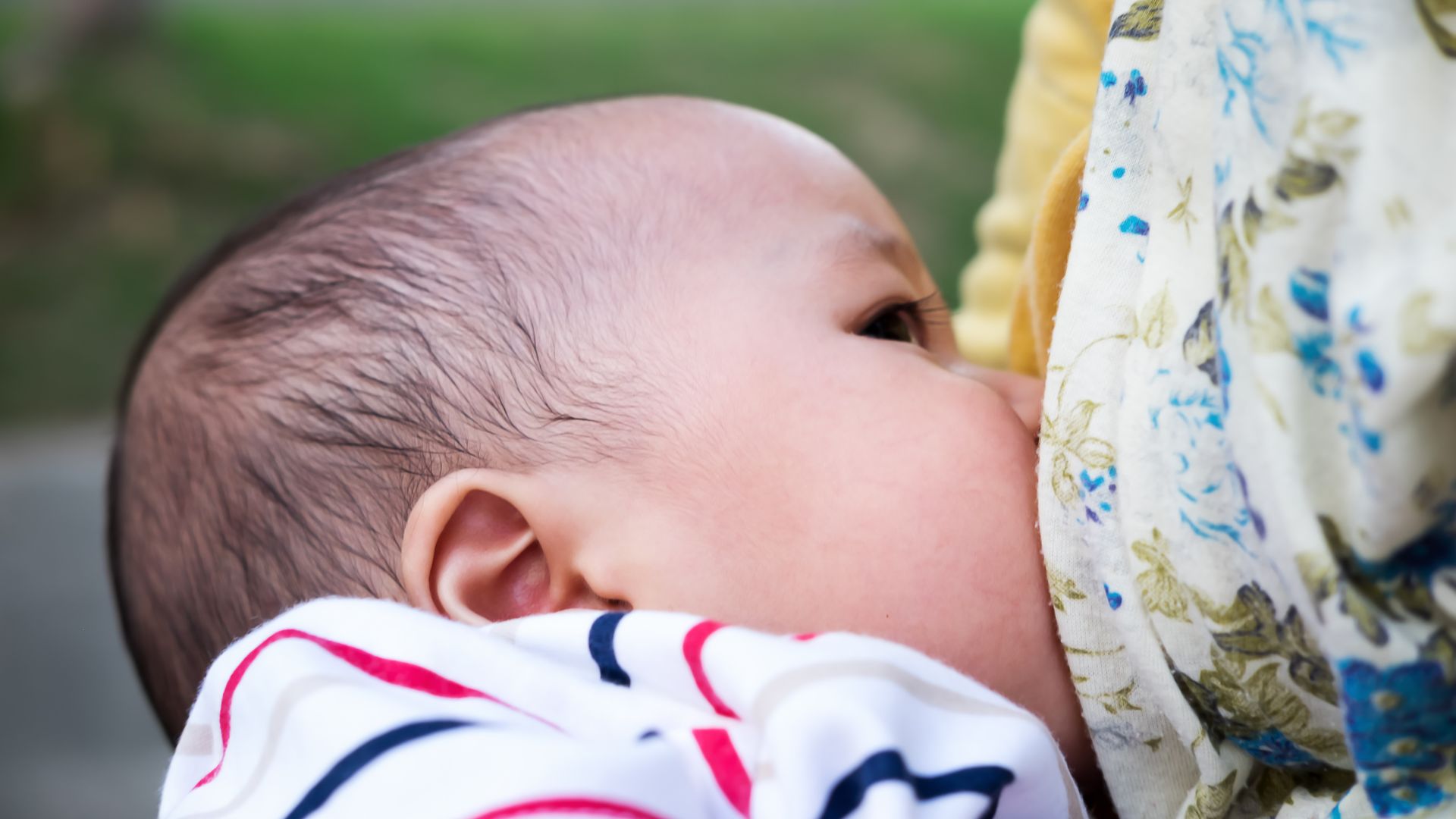 While breastfeeding is ideal, it comes with many difficulties new parents might face.
After experiencing the intensity of labor and delivery, many new parents are left exhausted. Despite this fatigue and surviving pospartum, new parents soon learn the importance of managing the needs of an infant. Putting aside their own desires, parents learn to quickly adapt.
Exhaustion and recovery are not the only things that discourage parents from breastfeeding. There are a variety of other woes that can make it difficult for a lactating parent to continue to choose this option. 
While 83 percent of women breastfeed at the beginning of postpartum, there is a drastic reduction by 6 months, resulting in only 56% of babies still being breastfed. 
Engorged Breasts
When a lactating woman's milk comes in, she may experience intense pain and discomfort. The breasts typically become overly filled with milk because they have not yet regulated their supply. This engorgement can continue throughout the breastfeeding journey for a variety of reasons.
If the baby's schedule changes, a woman's breasts can become overly full. If the parent misses a feeding, breasts can experience discomfor which can lead to breastfeeding infection. If a woman becomes preoccupied at work and does not make time to pump, she can experience discomfort. 
If breast engorgement is not treated properly, milk ducts can become blocked, and if a woman does not work to move the milk through her breasts (via feeding her baby, pumping, or expressing the milk), this engorgement can lead to further problems and may cause clogged milk ducts.
Infection
One of the biggest concerns beyond the pain a woman experiences with engorgement is infection. This is known as mastitis, and leads to a woman experiencing not only breast pain and warm breast tissue, but also flu-like symptoms that come with fever, chills, headache, and further exhaustion.
In order to help prevent infection, regular feedings are essential. Often, the best mastitis treatment, at least for early symptoms, is to massage the breast in a warm shower and express the extra milk.
Furthermore, by working with an International Board Certified Lactation Consultant (IBCLC), parents can have a great resource on how to best deal with, treat, and alleviate these problems. 
Not only is an IBCLC a great resource in helping prevent breast infection, but a great source for your breastfeeding journey to encourage and educate you in best practices. 
The best way to achieve breastfeeding success is to utilize the many tools that an IBCLC offers. 
Burnout
To exclusively breastfeed your baby can be quite overwhelming and exhausting. Between nightly feedings, cluster feedings, and pumping sessions for working mothers, breastfeeding is difficult to maintain. Unless a woman is properly supported by her family, friends, and workplace, the chances that a woman will continue to breastfeed are significantly impacted.
Culture also impacts the likelihood of a baby being breastfed beyond 6 months. The CDC discovered that parents in the Southeast United States are less likely to breastfeed their children past six months. This was in contrast to the Northwest, where business policies and the culture is more breastfeeding-friendly and supportive. 
Conclusion
Despite the nutritional benefits afforded to a breastfed baby, there are many obstacles that can be discouraging for parents on their breastfeeding journey. From exhaustion to pain to lack of supoort, parents have many reasons to give up. 
To increase your chances of success, surround yourself with supportive individuals, reach out to an IBCLC, also known as lactation consultants, and gain the necessary tools required to provide your child with the healthiest option available – you!