What Are The Long Term Effects of a Brain Injury?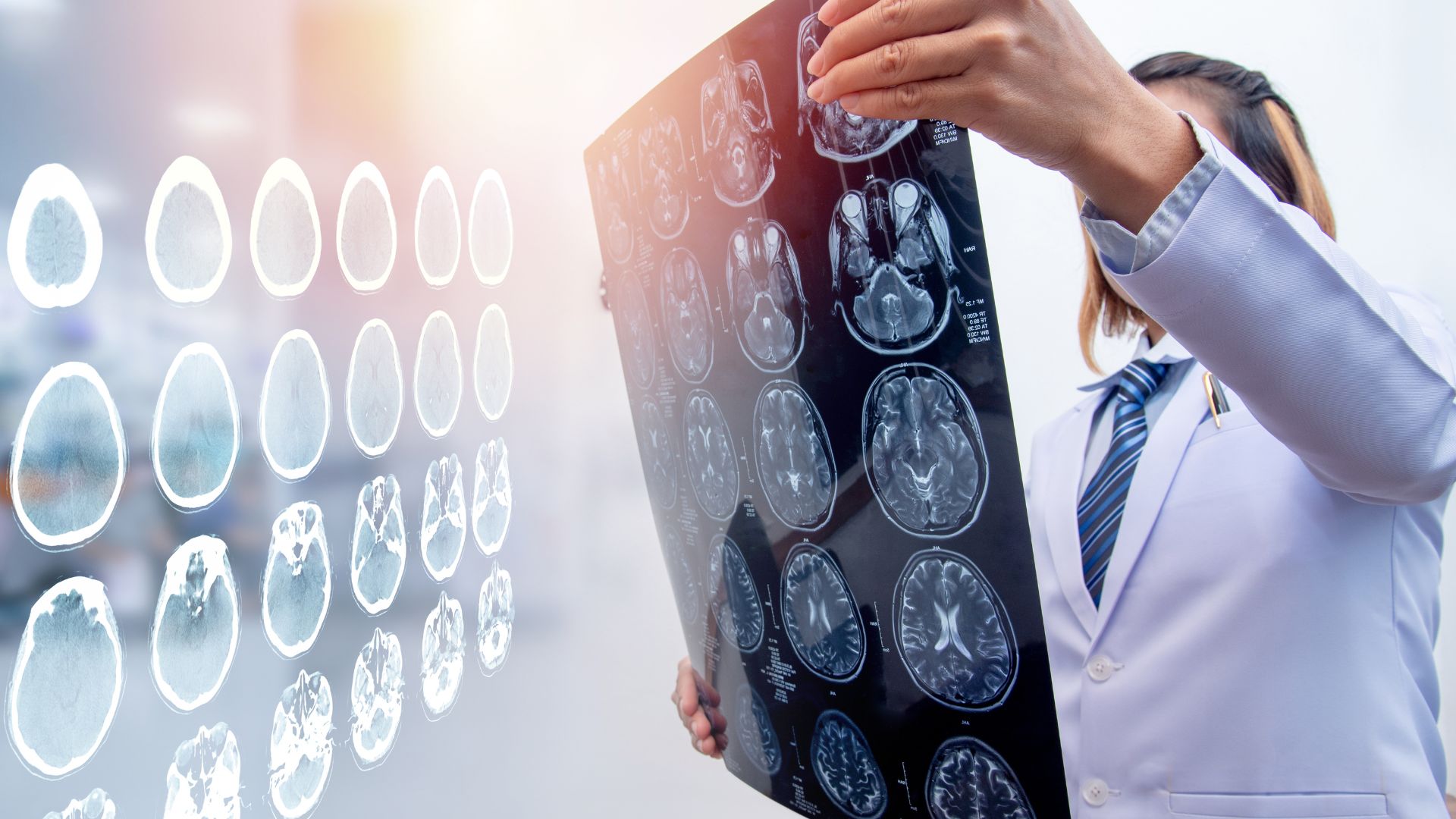 The brain is involved in so many aspects of daily life that any injury is disruptive. However, the severity of the disruption will depend on many facts, including which part of the brain is injured and the overall seriousness of the injury. Traumatic brain injuries are a common injury which send more than 200,000 people to the hospital each year. You might receive compensation for a traumatic brain injury.
With a mild brain injury, a person should make substantial recovery within 90 days or so. However, more severe TBIs can lead to concussion syndrome and lasting symptoms, such as those discussed below.
Memory Loss
Moderate and severe TBIs often cause memory problems, even long term. Many patients can't remember appointments, meetings, and other short-term commitments. They forget where they put their keys or a piece of information they were immediately told. They also can't force themselves to "remember to remember."
Memory loss might improve somewhat with time, as the brain heals from the brain injury. But many patients will need to develop strategies for working around their memory loss. Certain memory devices—like having a smartphone app remind you of a meeting—can help people live independently despite their limitations.
Sleep Disturbances
Roughly 30-70% of those who suffer a TBI develop sleep disorders, such as:
Fatigue

Insomnia

Narcolepsy

Periodic limb movement disorder
Prescriptions can help with sleep, especially in the short term. But long-term changes to sleep patterns are difficult to counter. Further, changes to sleep can impact the ability to recover from the TBI, creating a vicious circle.
Balance and Coordination Problems
The brain is closely involved in helping people stand upright and move. A serious traumatic brain injury can lead to significant impairments, including a loss of balance or difficulty coordinating movements. Dizziness is another long-term symptom which impairs a person's balance.
Speech Impairment
The left-hand side of the brain regulators speech, both talking and understanding language. Serious injury to this part of the brain can lead to long-term difficulties communicating with others. However, many TBI patients receive speech therapy and, with intense effort, make at least partial recovery.
Behavioral Changes
Behavioral changes are some of the hardest to deal with following a traumatic brain injury. Common changes include:
Poor judgment

Problems with impulse control

Increased anger or frustration

Repetitive behaviors

Impaired social skills

Changes in sexual behavior

Development of depression, anxiety, or mood swings
Behavioral therapy, as well as prescription drugs, can help anyone suffering from a TBI. But the road to recovery is difficult and many families need help taking care of a loved one due to behavioral changes.
How a Lawyer Can Help You Following a Brain Injury
Traumatic brain injuries are an expensive injury to grapple with. Many accident victims struggle for years with large medical expenses while, at the same time, being unable to work. Fortunately, you could receive compensation for a traumatic brain injury if someone else's negligence ended up hurting you. An experienced personal injury attorney can review the facts of your case to determine if you can bring a claim.
Frontier Dental Lab's Direct-to-Consumer Marketing Connects Dentists and Patients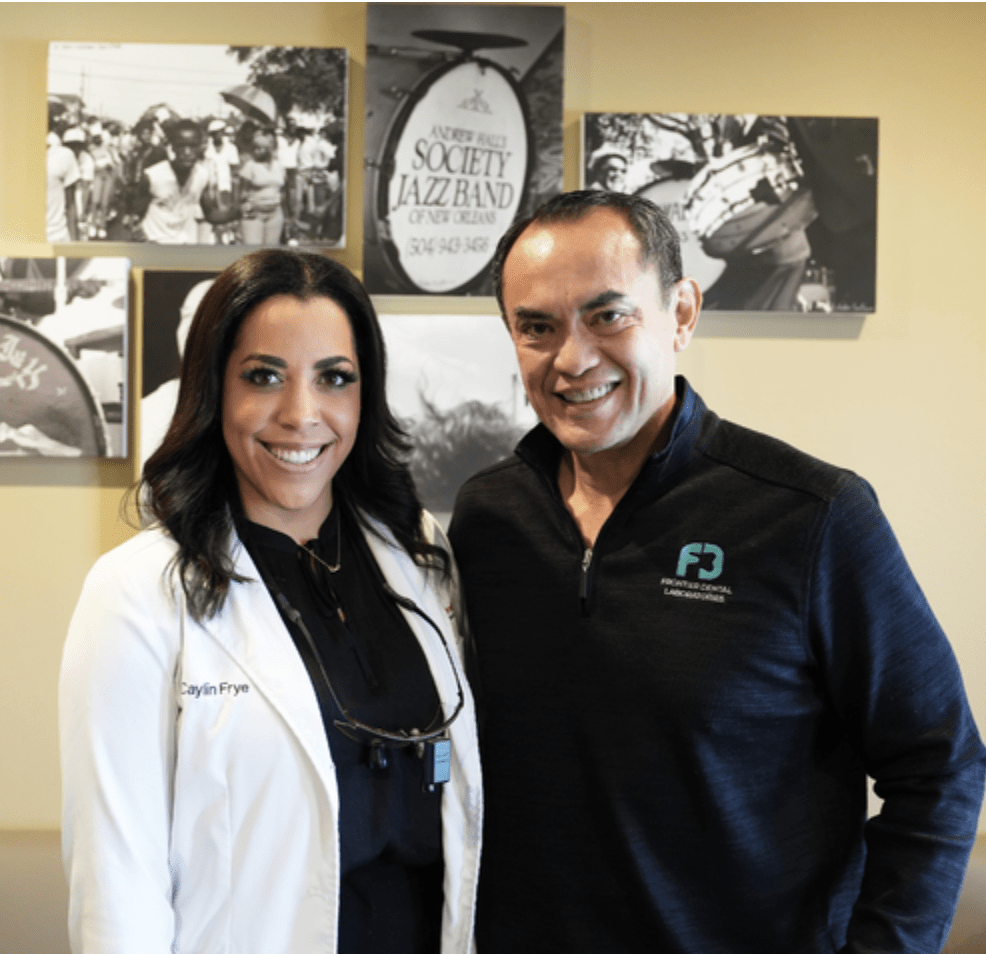 Dr. Caylin Frye, a cosmetic dentist at Mid-City Smiles in New Orleans, has worked in the dental industry for over two decades. In all that time, she has never had a dental lab bring a patient to her office door. However, that's exactly what happened when Frontier Dental Lab Group connected her with Ignacia Soto-Aguilar.
The inspiration behind Frontier Dental Lab's direct-to-consumer campaign
Gil Villavecer, Chief Marketing Officer at Frontier Dental Lab Group, was well aware of two key factors influencing Frontier's marketing strategy. First, he knew his clients were dentists who tended to stick to traditional marketing methods as simple as word of mouth. Second, he knew that most people didn't realize dental labs even existed. For these reasons, labs like Frontier have historically been absent from the direct-to-consumer marketing space. 
"I like to be a trailblazer," says Villavecer. "My lightbulb moment came when I realized that we have far more horsepower than the average dentist. After all, what dental office has a full-time marketing department? To better serve our dentists, I shifted our approach to a direct-to-consumer campaign."
Villavecer's first hurdle was introducing Frontier Dental Lab Group to a public that, up until that point, had been unaware of its existence. In general, dental labs have avoided digital marketing, but Villavecer knew the internet was the only way forward. So, Frontier uploaded educational clips to YouTube and fired up an Instagram account with a new mission to "Educate, Entertain, and Connect."
Frontier Dental Lab's DTC marketing in action
Frontier Dental Lab's most innovative initiative is its Smile Simulations. Through this program, potential patients upload selfies to Frontier's website and receive before and after pictures showing the possibilities of a smile makeover.
Soto-Aguilar first encountered Frontier Dental Lab through the Smile Simulation initiative and was blown away by her digital makeover. "The assessment was so quick and personal," she remembers. "I received my before-and-after shots in an hour, and I couldn't believe the amount of detail that Frontier put into it. That was my first insight into how much Frontier cares about its patients. They enabled me to visualize exactly how I would look with a new smile."
Along with the Smile Simulation, Frontier Dental Lab sent a list of seven Trusted Frontier Dentists in Soto-Aguilar's area who could make her simulation a reality. "We try to make research easy for people," says Gil. "We believe that educated consumers are the best consumers."
Frontier Dental Lab builds trust between dentists and patients
For convenience, Frontier linked each cosmetic dentist's Instagram profile. When Soto-Aguilar clicked on Dr. Frye's Instagram account, she felt an instant connection. 
"Dr. Frye and I are both artists," she explains. "I saw the care she put into her online presence and knew I would be in good hands. In this digital world, we put our work out there to show our clients what they can expect before we ever meet them. It's visual and very intimate."
Soto-Aguilar's trust in Dr. Frye grew with every new piece of information she learned. She scanned through before and after shots of smiling patients and read a feature article about Dr. Frye dancing with her clients. Above all, she was struck by Dr. Frye's honesty in describing her practice. 
"I felt like I already knew her," recalls Soto-Aguilar. "She wasn't trying to sell anything to me. She was just talking about her passion for beautiful smiles."
Within two days of uploading her selfie to Frontier Dental Lab's Smile Simulation Center, Soto-Aguilar was talking with Dr. Frye in her office as if they had known each other for years. At that consultation, she scheduled an appointment for 20 veneers.
Dr. Frye says this is the most straightforward case she has closed in 21 years because of the foundation of trust established before the consultation. "Ignacia contacted me through the email from Frontier Dental Lab and was so excited that she even brought the smile simulation to our consultation. By the time we met, she trusted my work as a cosmetic dentist and Frontier's work as a dental lab."
In fact, Dr. Frye was so thrilled about the direct-to-consumer marketing that connected her to Soto-Aguilar that she shot a text to Villavecer that day: "Hey, Gil! Super cool story! A patient went through the smile simulation on your site, you sent her my info, and she's coming in tomorrow. That's the power of your marketing in the flesh!"
Villavecer counts that among the most exciting messages he has ever received. The only one he might enjoy more came days later from Soto-Aguilar. Along with pictures of her new smile, she texted: "Hi, Gil! You'll love to see this! My smile is just how you imagined it!" 
Currently, Frontier is focusing on harnessing the power of digital marketing to reach consumers. Its ground-breaking efforts to Educate, Entertain, and Connect potential patients prove that this marketing campaign is about much more than sales — it's about building relationships and helping potential patients imagine the possibilities.