What Are The Long Term Effects of a Brain Injury?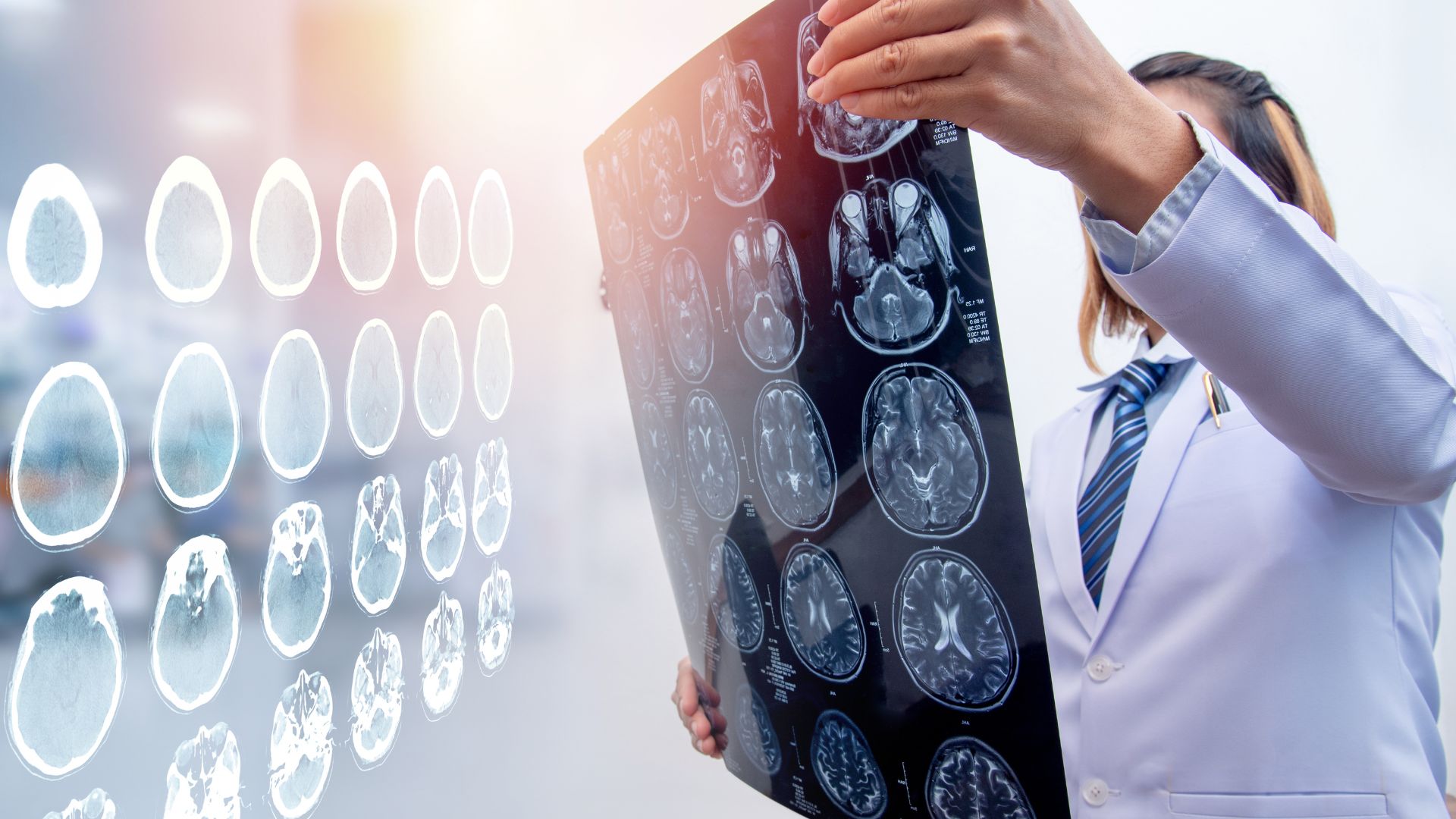 The brain is involved in so many aspects of daily life that any injury is disruptive. However, the severity of the disruption will depend on many facts, including which part of the brain is injured and the overall seriousness of the injury. Traumatic brain injuries are a common injury which send more than 200,000 people to the hospital each year. You might receive compensation for a traumatic brain injury.
With a mild brain injury, a person should make substantial recovery within 90 days or so. However, more severe TBIs can lead to concussion syndrome and lasting symptoms, such as those discussed below.
Memory Loss
Moderate and severe TBIs often cause memory problems, even long term. Many patients can't remember appointments, meetings, and other short-term commitments. They forget where they put their keys or a piece of information they were immediately told. They also can't force themselves to "remember to remember."
Memory loss might improve somewhat with time, as the brain heals from the brain injury. But many patients will need to develop strategies for working around their memory loss. Certain memory devices—like having a smartphone app remind you of a meeting—can help people live independently despite their limitations.
Sleep Disturbances
Roughly 30-70% of those who suffer a TBI develop sleep disorders, such as:
Fatigue

Insomnia

Narcolepsy

Periodic limb movement disorder
Prescriptions can help with sleep, especially in the short term. But long-term changes to sleep patterns are difficult to counter. Further, changes to sleep can impact the ability to recover from the TBI, creating a vicious circle.
Balance and Coordination Problems
The brain is closely involved in helping people stand upright and move. A serious traumatic brain injury can lead to significant impairments, including a loss of balance or difficulty coordinating movements. Dizziness is another long-term symptom which impairs a person's balance.
Speech Impairment
The left-hand side of the brain regulators speech, both talking and understanding language. Serious injury to this part of the brain can lead to long-term difficulties communicating with others. However, many TBI patients receive speech therapy and, with intense effort, make at least partial recovery.
Behavioral Changes
Behavioral changes are some of the hardest to deal with following a traumatic brain injury. Common changes include:
Poor judgment

Problems with impulse control

Increased anger or frustration

Repetitive behaviors

Impaired social skills

Changes in sexual behavior

Development of depression, anxiety, or mood swings
Behavioral therapy, as well as prescription drugs, can help anyone suffering from a TBI. But the road to recovery is difficult and many families need help taking care of a loved one due to behavioral changes.
How a Lawyer Can Help You Following a Brain Injury
Traumatic brain injuries are an expensive injury to grapple with. Many accident victims struggle for years with large medical expenses while, at the same time, being unable to work. Fortunately, you could receive compensation for a traumatic brain injury if someone else's negligence ended up hurting you. An experienced personal injury attorney can review the facts of your case to determine if you can bring a claim.
What are #SecretVeneers by Sonrisa Italiana's Dr. Daniel Zabaleta? Your Key to a Naturally Perfect Smile!
Veneers can be a great way to treat various cosmetic concerns including discolored, chipped, broken, or misaligned teeth. They're often the best fix to achieve your "dream smile" since they practically guarantee perfect pearly whites. But you may have some concerns about the installation of veneers and their results, so we're here to introduce you to a world-renowned dentist's secret to achieving the best natural-looking smile on the market.
"Secret Veneers" are a newly-designed version of the traditional veneers as introduced by leading and award-winning Colombian dentist, Dr. Daniel Zabaleta. A veneer consists of a thin shell that is placed in front of a natural tooth to alter its appearance. Secret Veneers differ slightly from traditional ones in application technique as Dr. Zabaleta's are meticulously customized layer-by-layer, and they are made out of 100% dental porcelain. Each veneer is carefully made to fit the patient's tooth and colored to match the rest of the patient's smile (unless they request the pieces to be whiter in color). They can be made to alter a tooth's size, shape, and color. In several cases, veneers can also correct gaps, chips, and minor alignment issues.
Dr. Zabaleta's holistic approach aims to seek the best results for the patient in terms of a natural-looking smile. His dental office in Barranquilla, "Sonrisa Italiana", prides itself on making sure the result is always your ideal smile, and not thick, bulky, or "fake" looking teeth. Dr. Daniel Zabaleta holds a DDS from the Fundación Universitaria San Martin and has over 17 years of experience in dentistry. He has obtained over sixty internationally-recognized post-graduate degrees and certificates and has won over four top-merited international awards. His newly designed version of the veneer has been performed over 50,000 times and has a 99% patient satisfaction rate.
Many potential candidates for the procedure share concerns that the veneers may damage their natural teeth or are fearful that the procedure requires their teeth to be shaved down, but Dr. Zabaleta tells us that neither is true, and the procedure is, in fact, nearly painless.
Assuming a patient's teeth are properly cared for, the veneers can usually last a minimum of 25-30 years. In most cases, however, the installation can last up to a lifetime. Proper maintenance for veneers is just like proper maintenance for natural teeth, which includes routine visits to the dentist's office every 4-6 months, bi-annual cleanings, and of course, daily dental care such as toothbrushing and flossing.
Costs for the cosmetic procedure tend to cost an average of $40,000 in the United States with a leading dentist, but in Dr. Zabaleta's home office in Colombia, it'll cost you nearly a quarter of that. Their Secret Veneers start anywhere from $6,500 and can vary depending on each patient's case.
For more information on Dr. Daniel Zabaleta's work, testimonies on his Secret Veneers, and answers to more frequently asked questions, visit www.sonrisaitaliana.com or follow him on Instagram at @sonrisaitaliana.