What are #SecretVeneers by Sonrisa Italiana's Dr. Daniel Zabaleta? Your Key to a Naturally Perfect Smile!
Veneers can be a great way to treat various cosmetic concerns including discolored, chipped, broken, or misaligned teeth. They're often the best fix to achieve your "dream smile" since they practically guarantee perfect pearly whites. But you may have some concerns about the installation of veneers and their results, so we're here to introduce you to a world-renowned dentist's secret to achieving the best natural-looking smile on the market.
"Secret Veneers" are a newly-designed version of the traditional veneers as introduced by leading and award-winning Colombian dentist, Dr. Daniel Zabaleta. A veneer consists of a thin shell that is placed in front of a natural tooth to alter its appearance. Secret Veneers differ slightly from traditional ones in application technique as Dr. Zabaleta's are meticulously customized layer-by-layer, and they are made out of 100% dental porcelain. Each veneer is carefully made to fit the patient's tooth and colored to match the rest of the patient's smile (unless they request the pieces to be whiter in color). They can be made to alter a tooth's size, shape, and color. In several cases, veneers can also correct gaps, chips, and minor alignment issues.
Dr. Zabaleta's holistic approach aims to seek the best results for the patient in terms of a natural-looking smile. His dental office in Barranquilla, "Sonrisa Italiana", prides itself on making sure the result is always your ideal smile, and not thick, bulky, or "fake" looking teeth. Dr. Daniel Zabaleta holds a DDS from the Fundación Universitaria San Martin and has over 17 years of experience in dentistry. He has obtained over sixty internationally-recognized post-graduate degrees and certificates and has won over four top-merited international awards. His newly designed version of the veneer has been performed over 50,000 times and has a 99% patient satisfaction rate.
Many potential candidates for the procedure share concerns that the veneers may damage their natural teeth or are fearful that the procedure requires their teeth to be shaved down, but Dr. Zabaleta tells us that neither is true, and the procedure is, in fact, nearly painless.
Assuming a patient's teeth are properly cared for, the veneers can usually last a minimum of 25-30 years. In most cases, however, the installation can last up to a lifetime. Proper maintenance for veneers is just like proper maintenance for natural teeth, which includes routine visits to the dentist's office every 4-6 months, bi-annual cleanings, and of course, daily dental care such as toothbrushing and flossing.
Costs for the cosmetic procedure tend to cost an average of $40,000 in the United States with a leading dentist, but in Dr. Zabaleta's home office in Colombia, it'll cost you nearly a quarter of that. Their Secret Veneers start anywhere from $6,500 and can vary depending on each patient's case.
For more information on Dr. Daniel Zabaleta's work, testimonies on his Secret Veneers, and answers to more frequently asked questions, visit www.sonrisaitaliana.com or follow him on Instagram at @sonrisaitaliana.
The Most Compatible Solution to the Human Body from Turkish Scientists for Joint Pains Warned by The World Health Organization!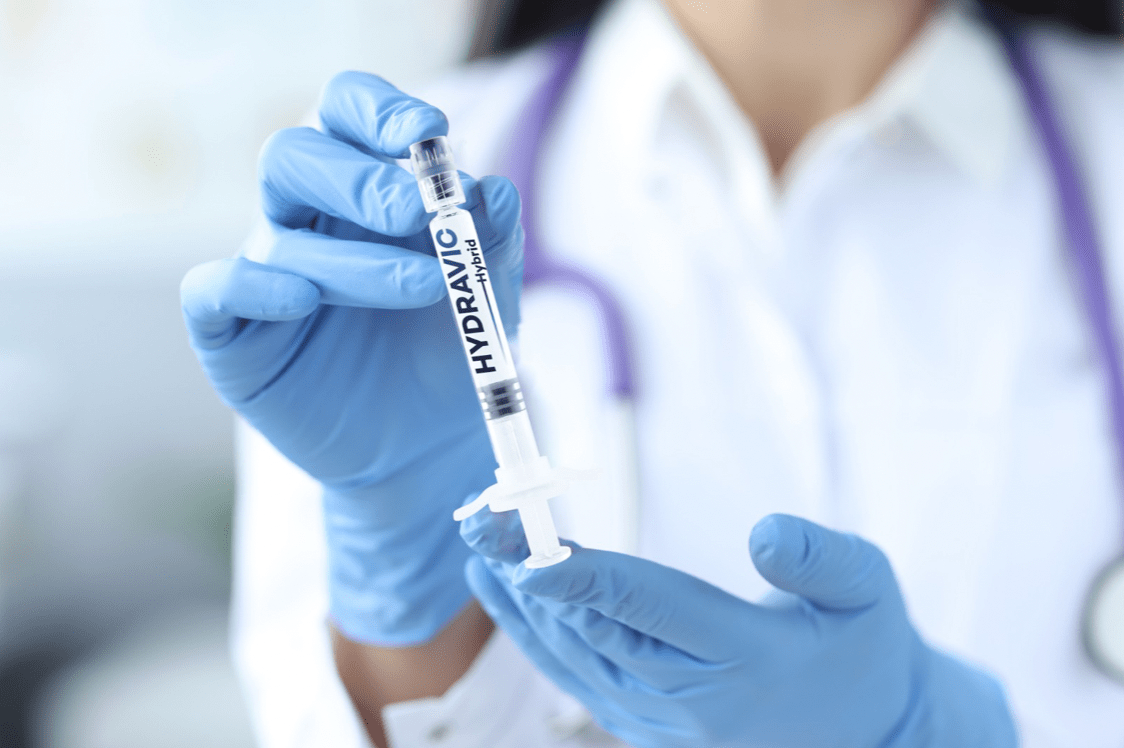 Degeneration of the joints significantly complicates daily life.
The World Health Organization (WHO) predicts that by 2050, 130 million people worldwide will suffer from joint pain and osteoarthritis. According to the World Health Organization, by 2050, 40 million people will lose function due to osteoarthritis.
The USA is the country with the highest prevalence of osteoarthritis in the world. More than half (18.7 million people) of adults with osteoarthritis in the United States are of working age (18-64 years). For this reason, osteoarthritis also causes a significant loss of workforce.
Against joint pain and osteoarthritis Scientists have made an important discovery. Developed with hybrid technology, HYDRAVIC received full marks from health authorities.
Developed with hybrid technology and minimizing the wear on cartilage, HYDRAVIC prevents patients from complaining of pain for up to 6-8 months. Turkish scientists who developed HYDRAVIC state that patient complaints will decrease significantly.
IMPORTANT INVENTION FROM SCIENTISTS
Against joint pain and osteoarthritis, which the world is looking for a cure for, scientists have made an innovative development in intra-articular fluids. Turkish scientists have developed an intra-articular injection with the most compatible gel form with the hybrid production technology. The product, which was launched under the HYDRAVIC brand, attracts great attention all over the world.
Developed with hybrid technology and minimizing the wear on cartilage, HYDRAVIC prevents patients from complaining of pain for up to 6-8 months. Turkish scientists who developed HYDRAVIC state that patient complaints will decrease significantly.
HYDRAVIC IS VERY CLOSE TO THE HYALURONIC ACID STRUCTURE IN THE BODY
HYDRAVIC, one of the first intra-articular injections with hybrid production technology in Turkey, stands out with its patient satisfaction. Stating that HYDRAVIC minimizes the wear on the cartilage and slows down the pressure created by the body on the cartilage, Prof. Dr. Serdar Sezer said, "HYDRAVIC was developed with inspiration from the complex structure of hyaluronic acid in the body. Patient satisfaction is quite good. Hybrid technology is a system that has been applied for the first time in Turkey, like its examples in the world. HYDRAVIC prevents patients from complaining of pain for up to 6-8 months." 
WHAT MAKES HYDRAVIC DIFFERENT IS THE DIFFERENCE OF ITS TECHNOLOGY!
Drawing attention to the importance of hybrid technology used in the production of HYDRAVIC, Professor Serdar Sezer "One of the features of hybrid technology is that it creates a triggering effect for the product to produce hyaluronic acid while being excreted from the body. This has been demonstrated in in-vitro and in-vivo experiments. Clinical long-term responses are very good. In our studies while developing these products, we have observed studies that have a longer duration of action with our innovative approach that repeats the results proven in the world. After its effectiveness has been proven, we are happy to introduce such a product to the market in the injection market, where we are one of the leading manufacturers in the field. We apply similar approaches across all our product models." uses expressions.
Stating that they minimize the pain experienced by the patients during the injection, Professor Sezer said, "What makes HYDRAVIC different from other products is its technology. It is a product that does not make the patient feel very low or no pain during the injection and relieves the patient's pain in a short time. In this technology, in addition to the molecular interaction, post-injection pain and swelling, etc., due to the production of the product in aseptic technical infrastructure. We minimize such complaints as possible."
EUROPE'S LARGEST MEDICINE AND MEDICAL DEVICE R&D CENTER IS ESTABLISHED
Stating that Europe's largest pharmaceutical and medical device R&D Center in the field of biomaterials was established in Turkey, Professor Sezer said, "To produce these kinds of products, the well-equipped infrastructures are required very serious costs. Many companies do not want to invest in such product groups, which have high infrastructure costs and are difficult to produce. With the new legislation, the costs increase significantly. We reach an annual capacity of 5.4 million units in 2023 in the HYDRAVIC production line, where we have achieved great success in the medical market." he said.