What are #SecretVeneers by Sonrisa Italiana's Dr. Daniel Zabaleta? Your Key to a Naturally Perfect Smile!
Veneers can be a great way to treat various cosmetic concerns including discolored, chipped, broken, or misaligned teeth. They're often the best fix to achieve your "dream smile" since they practically guarantee perfect pearly whites. But you may have some concerns about the installation of veneers and their results, so we're here to introduce you to a world-renowned dentist's secret to achieving the best natural-looking smile on the market.
"Secret Veneers" are a newly-designed version of the traditional veneers as introduced by leading and award-winning Colombian dentist, Dr. Daniel Zabaleta. A veneer consists of a thin shell that is placed in front of a natural tooth to alter its appearance. Secret Veneers differ slightly from traditional ones in application technique as Dr. Zabaleta's are meticulously customized layer-by-layer, and they are made out of 100% dental porcelain. Each veneer is carefully made to fit the patient's tooth and colored to match the rest of the patient's smile (unless they request the pieces to be whiter in color). They can be made to alter a tooth's size, shape, and color. In several cases, veneers can also correct gaps, chips, and minor alignment issues.
Dr. Zabaleta's holistic approach aims to seek the best results for the patient in terms of a natural-looking smile. His dental office in Barranquilla, "Sonrisa Italiana", prides itself on making sure the result is always your ideal smile, and not thick, bulky, or "fake" looking teeth. Dr. Daniel Zabaleta holds a DDS from the Fundación Universitaria San Martin and has over 17 years of experience in dentistry. He has obtained over sixty internationally-recognized post-graduate degrees and certificates and has won over four top-merited international awards. His newly designed version of the veneer has been performed over 50,000 times and has a 99% patient satisfaction rate.
Many potential candidates for the procedure share concerns that the veneers may damage their natural teeth or are fearful that the procedure requires their teeth to be shaved down, but Dr. Zabaleta tells us that neither is true, and the procedure is, in fact, nearly painless.
Assuming a patient's teeth are properly cared for, the veneers can usually last a minimum of 25-30 years. In most cases, however, the installation can last up to a lifetime. Proper maintenance for veneers is just like proper maintenance for natural teeth, which includes routine visits to the dentist's office every 4-6 months, bi-annual cleanings, and of course, daily dental care such as toothbrushing and flossing.
Costs for the cosmetic procedure tend to cost an average of $40,000 in the United States with a leading dentist, but in Dr. Zabaleta's home office in Colombia, it'll cost you nearly a quarter of that. Their Secret Veneers start anywhere from $6,500 and can vary depending on each patient's case.
For more information on Dr. Daniel Zabaleta's work, testimonies on his Secret Veneers, and answers to more frequently asked questions, visit www.sonrisaitaliana.com or follow him on Instagram at @sonrisaitaliana.
The Role of Technology in Driving Affordable Healthcare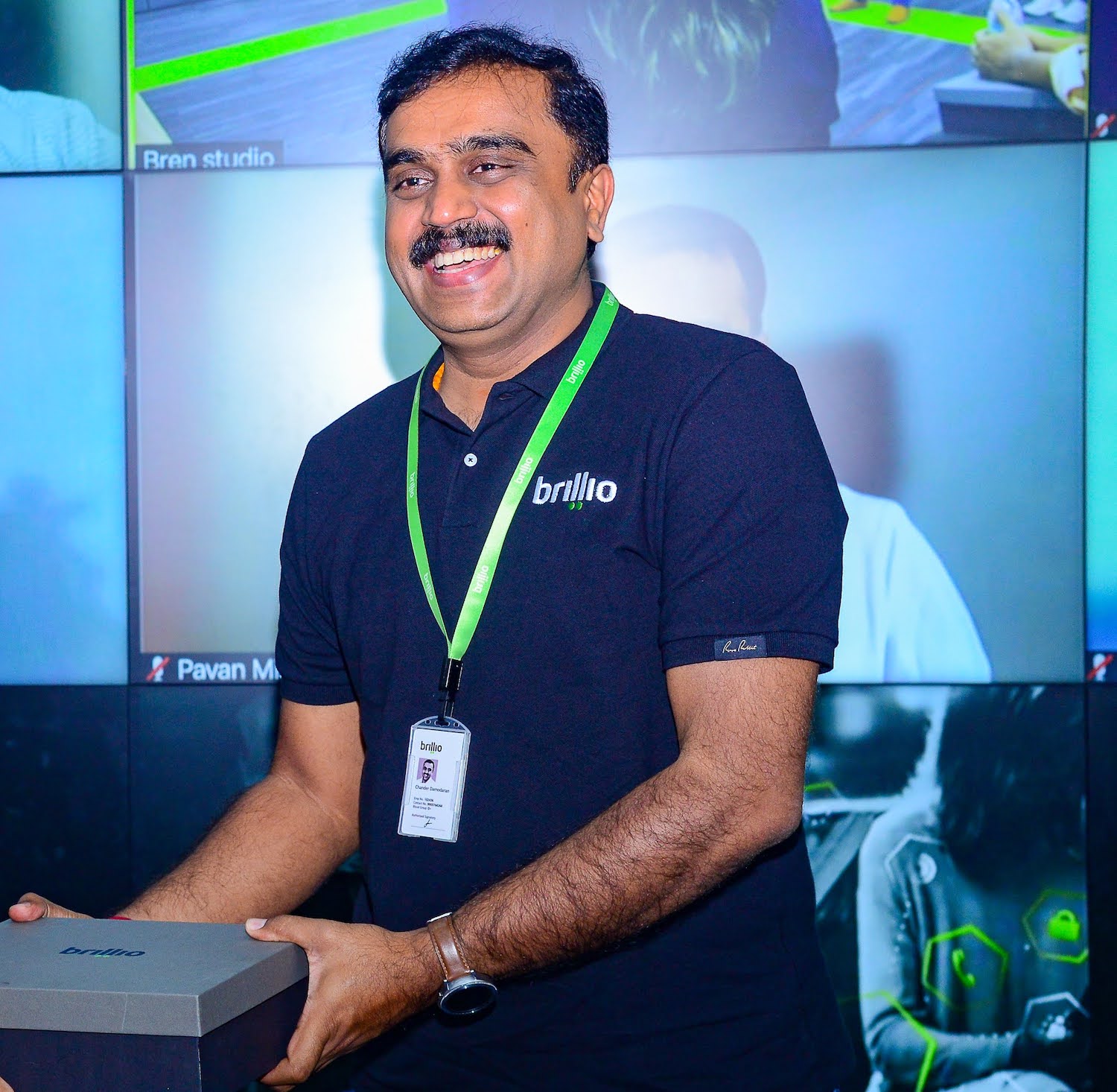 Brillio CTO Chander Damodaran Shares Some Promising Trends in Healthcare Market Dynamics 
If any event could cause a massive upheaval within the healthcare industry, it would be a global pandemic. COVID-19 forced institutions and practitioners to reevaluate their methods and internal systems from top to bottom. Technology, telecommunications, and consumer industries pivoted their attention towards the healthcare industry looking to address new challenges and disruptions caused and revealed by the pandemic. Telehealth, in particular, saw a massive increase in interest and funding from these sectors as the global pandemic accelerated the need for digital solutions. 
At digital tech companies like Brillio, team members search for solutions to the challenges faced by patients and practitioners alike. Their team is focused on developing forward-thinking, real-world tech to meet the growing public demand for better, more efficient healthcare. According to Brillio's data, the global healthcare IT market is projected to grow 29.3% within the next 8 years reaching a value of $135.6 billion. The telehealth revenue share in the global healthcare IT alone is anticipated to grow at a rate of 41%, the fastest growth rate ever recorded. 
According to the CTO of Brillio Chander Damodaran, the market is becoming vastly more patient-centric. For digital tech companies, the time is opportune to develop technology solutions that can benefit the average patient. Most of us are pretty comfortable with wearable technology- think Apple Watch or Fitbit for example- but there is massive potential to digitize all of the different systems including wearables to create a truly connected digital experience. Tech that monitors and shares health parameters is nothing new, and it could be just the beginning. Telehealth is poised to bring patients and providers closer than ever before, if not physically, then certainly virtually. Damodaran predicts a swift increase in the utilization of telehealth services of 38% post-pandemic as health systems weave digital solutions into their institutional systems. 
In his opinion, there is a massive demand for telehealth solutions that benefit consumers by making pricing and procedural information more transparent. One way this is manifesting is through the emergence of mandates from the Centers for Medicare & Medicaid Services (CMS) and the Office of National Statistics. These mandates, including the CMS Interoperability and Patient Access Final Rule published in May 2020 and the CMS Price Transparency Final Rule published in July 2022, would allow patients to make an informed decision on their providers and services thus offering greater control over their healthcare plans and spending. 
Damodaran is optimistic about where the industry is headed in relation to digital tech. From venture capital to private investment, investment in telehealth is booming. Increased interest in tech solutions for the healthcare industry is driving up investment rates, allowing for more development. This could result in better immersive and wearable technologies, the acceleration of solutions like digital twins, and the development of new tech solutions.
While many are still trying to understand the extent of their healthcare costs, increased accessibility and transparency remain at the forefront of the conversation. All these trends are not only exciting developments for the tech world and interesting opportunities for investors, but they are also potentially life-changing developments for each one of us leading to affordable healthcare and access to globally renowned experts and practitioners.
For more information about the role of technology in healthcare, visit www.brillio.com.