Tim Cheung Builds a Food Blogger Community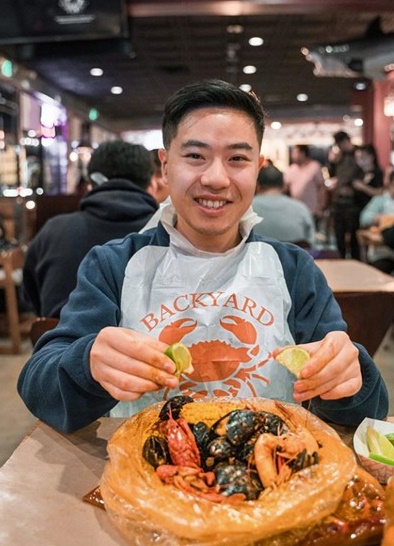 In the era of technology, social media has allowed people to connect with those who share the same interests and passions. Some share tweets or posts they know their followers will enjoy. Others review products or restaurants to let their followers in on the hottest trends. But there is a special group of people who have connected and created friendships and professional relationships to help each other design the appropriate content to fit their brand's aesthetic. These people have created an extremely supportive community.
When Tim Cheung began his food blogging journey five years ago, he realized not a lot of people were talking about the local food scene. As he started sharing his experiences and visiting minority-owned spots, he gained more Instagram followers on his Bay Area Foodies account and received messages thanking him for the inspiration to become food bloggers themselves. Because of this, he was able to connect with people who were as passionate as him about food. Therefore, building a collaborative and strong food blogger community in the Bay Area.
For Cheung, it is important to create consistent yet fun content in order to make his work fun. If he starts seeing food blogging as a chore, he knows he is more than likely to stop enjoying it. He says "the best way to be consistent is to constantly find ways to make this hobby fun for yourself. I have met a lot of people that have eventually given up because they started seeing food blogging like a chore." This is why he has surrounded himself with a community that motivates him to continue outdoing himself. It was by connecting with these other food bloggers that he realized food tastes better when it is being shared.
How did this foodie who is crazy for all the newest food hypes connect with people like him? Social media was the key. Once he established a connection with other food bloggers who were interested in helping get the word out on all the amazing mom and pop restaurants in the Bay Area, Tim organized collaborative food crawls once or twice a week. Before COVID-19 hit and lockdown was set in place, these food bloggers would visit several spots together in one day. Thus, allowing to motivate each other and help create captivating content for their respective accounts.
"Following a posting schedule is important in keeping your audience interested and definitely helps in growing your following," says Cheung. Creating this special community helps hold one another accountable. It is easier and more enjoyable for food bloggers to drive everywhere together to try the most exciting and newest foods to later blog about them and keep their followers interested. This support group also serves as a great source of inspiration when it comes to editing photos or videos in a more appealing manner and thinking of catchy captions for every post.
Tim Cheung has always been passionate about food and was able to successfully turn that into a career by utilizing his digital marketing and social media marketing experience. Since the beginning, his goal has been to bring attention to minority-owned businesses that were not getting the recognition they deserved. As he embarked in this delicious venture, he connected with other professional food photographers who shared his interests. It was then Cheung was able to build a food blogger community in the Bay Area that inspired him to keep his journey fun and his content consistently captivating.
SPOTLIGHT: Sweet vinyl by DREAMOUR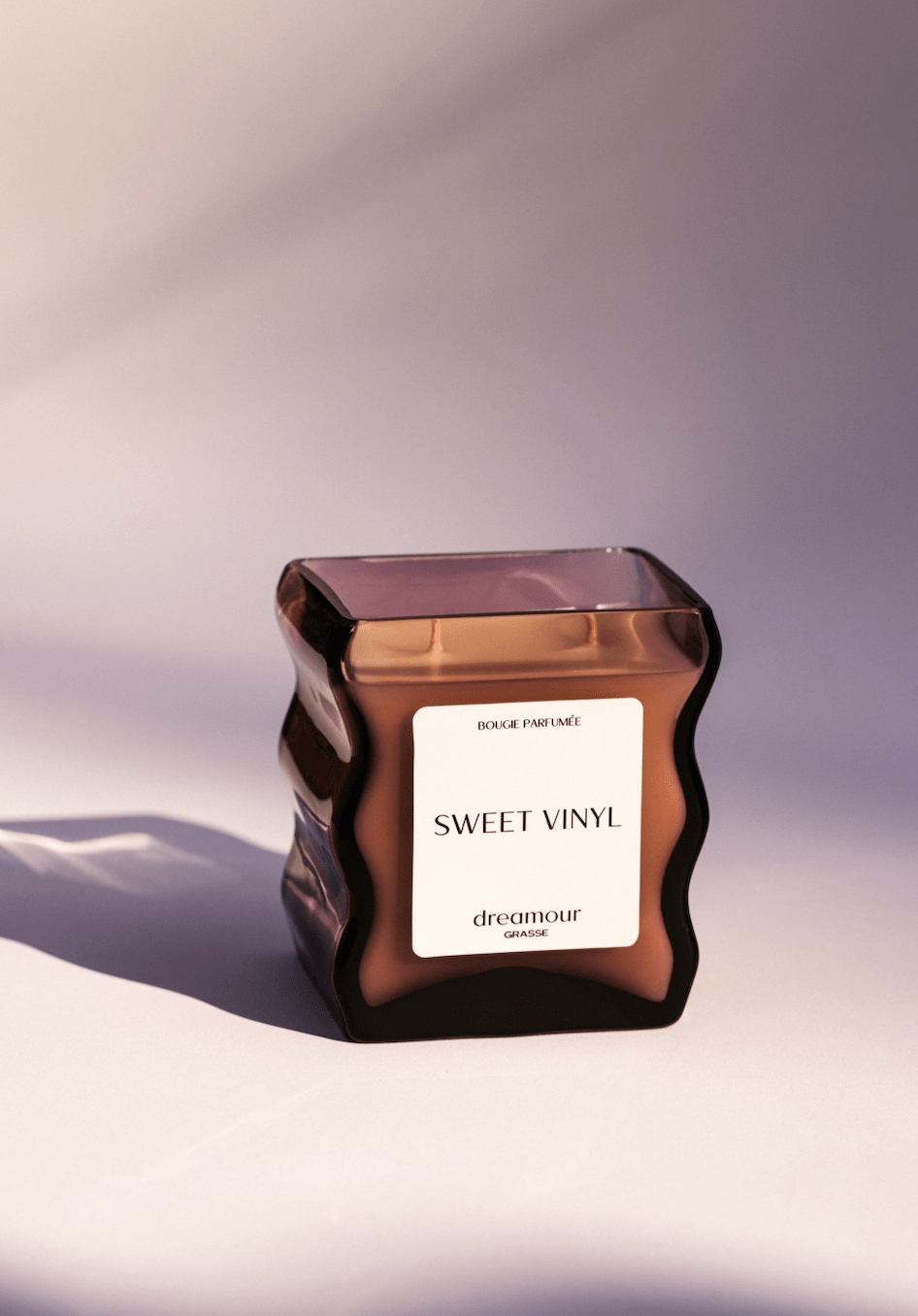 What happens when two immensely talented visionaries come together to create elegance and ingenuity in a sculptural glass fragranced candle? Dreamour. That is the long and short version of how Dreamour was created. Founded by Karissa Rowe and Neal Klotsman in late September 2022, Dreamour was founded with the goal of creating a luxury fragrance brand that operates at the intersection of functional art in the candle market space.
Rowe, a Parsons School of Design graduate, set out to fill the niche of integrating design in the candle marketplace. Unlike most candle vessels that are mass-produced, Dreamour's founders desired to prioritize the artisanal craftsmanship of glass in their production processes of the sculptural glass designs. This resulted in a long timeline of sourcing the globe for talented glass artisans who could transform a sketch into a functional and sophisticated candle vessel. Each and every candle vessel is hand-blown, inherently resulting in a one-of-a-kind product and unique experience for the consumer. These functional fragrant candles also act as a piece of décor due to its sculptural and alluring appearance.
Sweet Vinyl, Dreamour's first candle scent, fills the room with musky & leathery notes combined with earthy notes of vetiver and cypriol, topped with a citrus touch of bergamot and mandarin. The founders worked with master perfumers in Grasse, France, to create a scent that invoked notes of memorable moments, emphasizing high quality ingredients in the fragrances in a soy wax blend. This resulted in candles that consist of clean ingredients, a vegan formula, and is entirely cruelty-free.
It is the personification of the glass blowers' spirit, the heart of Grasse imprisoned in a bottle, and the narrative of two visionaries that sets Dreamour at the top of the candle market pedestal. Dreamour embodies the sophistication and savior-faire French perfumery as a luxury brand, while being a NYC based brand. Dreamour is currently stocked at Patron of the New in New York, along with other major designer luxury known brands. Rowe and Klotsman are currently expanding their production lines and will drop new fragrances and designs in early 2023. Don't expect anything ordinary with Dreamour, as they will continue to bring a unique perspective to the marketplace of home fragrances.
To find out more about Dreamour and their newest releases, you may visit the business's website dreamour.com or follow the company via its Instagram handle @dreamourshop.