Top five UFC knockouts that'll make you cringe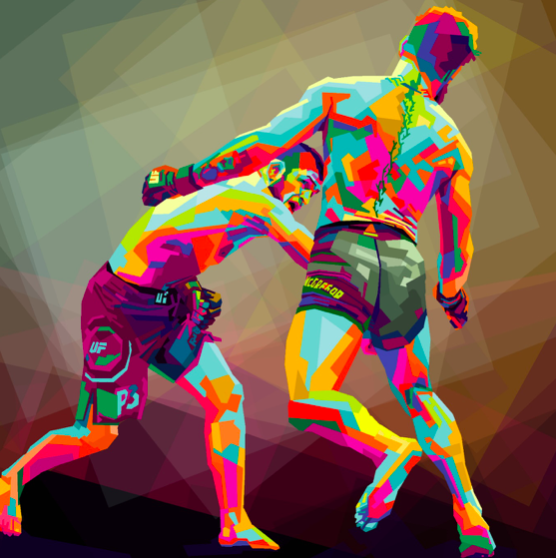 If you're finding yourself hankering for some mma betting, why not get clued up on some of the greatest knockouts that have happened previously, and get into the fighting spirit! Be ready to analyse their moves and learn what it takes to be a winner!
UFC stands for the "Ultimate Fighting Championship" and is a form of Mixed Martial Arts, otherwise known as MMA, where a series of fights take place during what fans know as fight nights. It is quite similar to boxing in its rituals – bringing together the best fighters and then having them compete at different weights, in front of an eager crowd that is begging for blood. The organisation began in 1993, and has revolutionised the fight business, standing today as a premium global sports brand, media content company and the largest Pay-Per-View event provider in the world.
The UFC has been around for 17 years now, and throughout the years, it has provided us with many excruciating knockouts. Keep reading and prepare to wince as we take a look back at the most brutal knockouts in UFC history.
Silva Vs. Belfort
At UFC 126, one of the more recent knockouts on the list, we saw Brazilian-American Anderson Silva launch a ferocious front kick into fellow Brazilian Vitor Belfort's poor face, defending his previously held grand title. The crowd cheered as Belfort fell to the floor, unable to recover from the tremendous blow, with Silva landing a couple more punches for good measure. Show off!
Silva Vs. Jardine
Wanderlei Silva went up against the now actor Keith Jardine at UFC 84 in 2008. Within 36 seconds of dancing around the ring, Silva landed a relentless series of tight-fisted punches to Jardine's face, disarming his opponent completely. Jardine fell to the floor and the rest was history. This impressive knockout earned Wanderlei the "Knockout of the Night" award, as well as "Knockout of the Year" – understandably so!
Jackson VS. SIlva
Following on from his victory, Wanderlei Silva went on to receive a stark wake-up call from America's own Quinton Ramone "Rampage" Jackson. Rampage Jackson, as he is more commonly known, came to UFC 92 with an untameable fire in his belly, having been previously knocked out twice by none other than Silva himself. Jackson pushed forward in the pair's third fight, slamming Silva several times in the jaw before the Brazil native finally fell back in defeat. Jackson continued to land punches until he was finally pulled away, and declared the winner.
Marquardt Vs. Maia
Nate Marquardt truly showed the audience how it should be done when he launched a winning attack on Demian Maia in UFC 102. Maia approached his opponent and attempted to land his first hit with some kind of jumping strike; however, it appeared that Marquardt wasn't going to have a single second of it as he intercepted his opponent before Maia's foot had barely left the ground. He slammed the older fighter with a single blow to the face – Maia falling back instantly and rolling onto his back. Marquardt stood over him and looked ready to go in for the kill, but he decided to show mercy, stepping away and enjoying the moment as a champion.
Harris Vs. Branch
The final knockout we wish to visit is from UFC 116, where Gerald Harris took out David Branch in a rather athletic knockout. Brach attempted to take the upper hand by jumping up and wrapping his limbs around Harris, trying to pull guard and make his opponent succumb to a vulnerable position. However, Harris proved to be wise to this, and pushed Branch's head away from him, slamming the other fighter down onto the canvas. Branch's head bounced off the floor, knocking him out cold. Harris went on to win "Knockout of the Night" for this feat, for the second time in three fights.
People are Researching to Find Online Sports Betting Sites with High Odds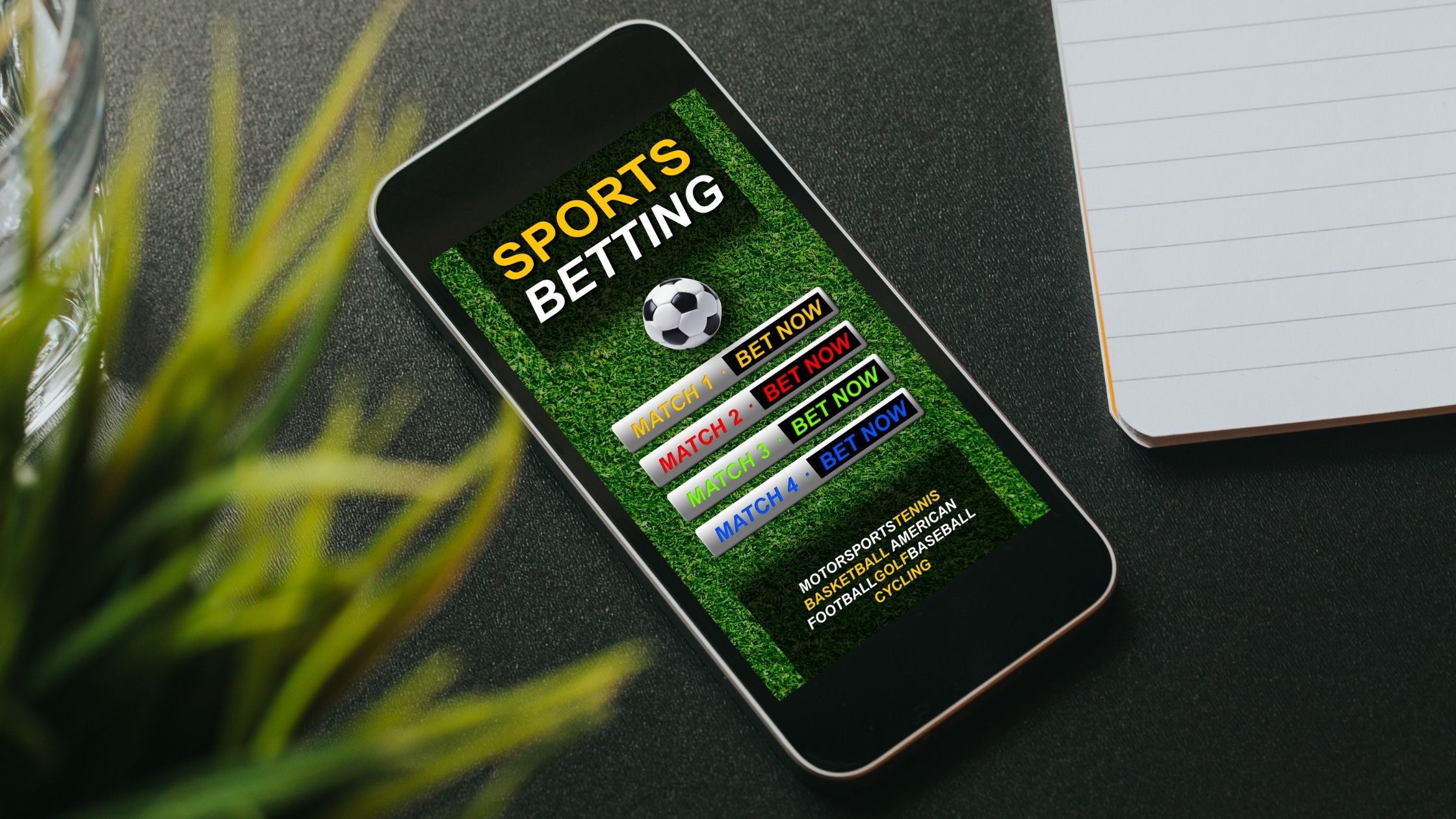 The craze of online sports betting has intensified over the last few years. Ther is no doubt that technological advancement has played a crucial role in it. Due to the availability of many online sports betting platforms, it is now feasible for sports enthusiasts to place bets on suitable matches. It is observed that people are now searching for online sports betting sites that offer high odds.
A Boom in the Popularity of Online Sports and Casino Betting
The global online sports betting and casino industry has seen a big jump due to the technological advancement and legalization of gambling activities. Now, many legal online betting platforms are available with everyone to invest money in different online sports games.
According to a Zion Market Research Report, sports betting itself contributes to 70% of the global gambling revenue. And the market research firm has admitted that the global sports betting market is expected to reach $155.49 Bn by 2024.
Availability of Lucrative Offers
A lot of online gambling firms are now making available lucrative offers to people to allow them to take part in online sports betting. Moreover, the availability of a variety of casino and sports games is also tempting people to invest their time and money into the gambling world. The use of advanced technologies is being made by sports betting operators to introduce dynamic games to customers in an exciting environment.
High Participation Due to Pandemic
During the Covid-19 pandemic, the participation of people in online sports betting and casino games has increased a lot. Although no land-based casinos were operating during the lockdown period, people were focusing on online gambling in esports as well as casino games to enjoy their time. It has boosted the popularity of online sports and casino games.
This has made people lay their focus on finding legal sports betting sites with high odds. Due to the fear of the pandemic, people are mostly spending their time playing online games. Moreover, they are taking part in online betting activities on a large scale.
Reading Online Reviews 
A lot of people are paying attention to reading reviews of different online gambling sources on reliable sites. In addition to this, they are also getting to know about the bonuses, offers, and odds offered by different online gambling sources.
Reading online reviews for various sports betting sites is helping people gain the right knowledge on this subject. It is eventually leading to a boom in their overall participation in different gambling activities related to online sports.
Introduction of New Betting Sites
The competition in the online sports betting world is booming on a large scale due to the introduction of new sports betting sites. It is making it imperative for different online gambling platforms to offer lucrative offers to players in the form of an excellent facility of sports betting & odds selection with high value.
Many sports betting experts have expressed that the value of online sports betting is expected to increase a lot in the coming years. Due to the revolution in the technology sector, the demand for this sector is expected to take a big hike. And better facilities and offers for sports betting will be available for people.