How sport is adapting to the 'new normal' on social media – with Jonno Turner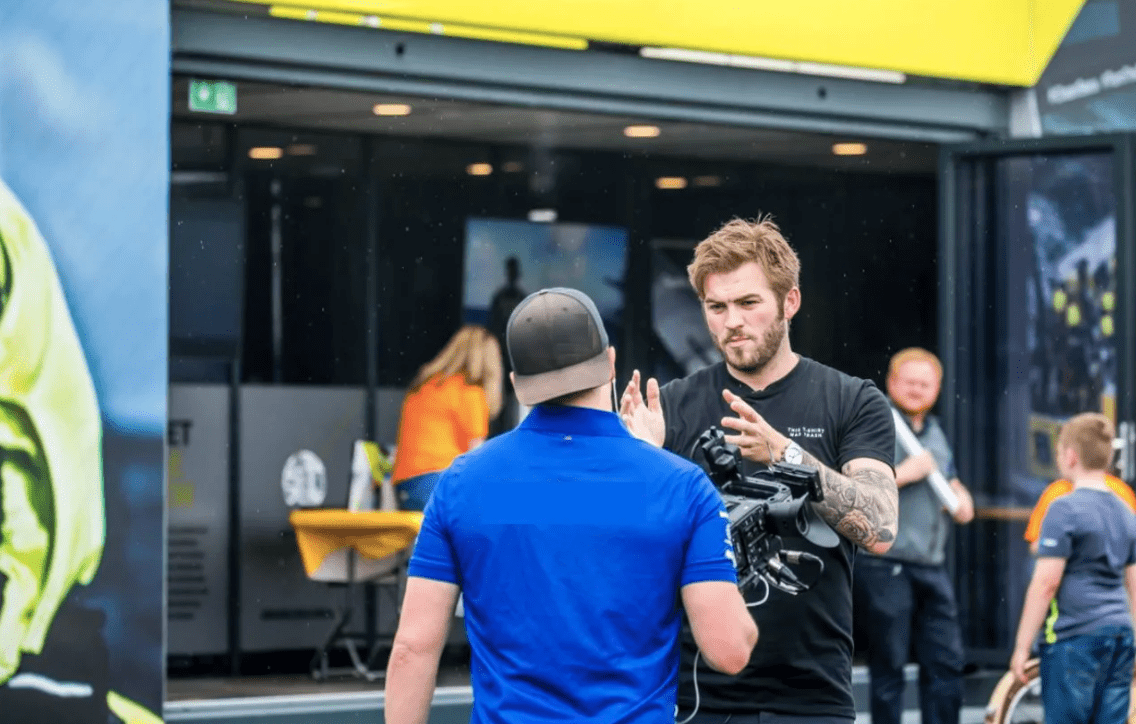 It's been a long time without any live sport. Unless you're a fan of the Belarusian Premier League soccer, you're probably starting to miss your weekly fix of high octane, adrenaline-fueled sporting action.
But worry not! In these unprecedented times, social media means that the 'new normal' for our favourite sporting leagues, teams and athletes doesn't have to be so bad.
There's still a tonne of great content and stories to enjoy – you just have to know where to look, and who to follow. The world's biggest sports brands, teams and athletes are changing the way we interact with our favourite sports.
We asked digital content expert Jonno Turner to give us the low down on how global sport is staying active during these unprecedented times – despite the goal posts being moved like never before.
How do you think sports brands have adapted to this huge challenge?
It differs across the board, of course, but in general, I think global sports brands have responded to the challenge well. There are many examples to choose from – but, as always, Nike was one of the first off the mark, with a smart 'Playing for the World' campaign. They've carved such a reputation over the last few decades for the quality of their marketing and this is no different – it's like they always have something up their sleeve. They're bold and dynamic. Probably the most impactful developments is the rise of athletes as media. With no middle men, journalists, or even club PR officials, we're seeing some of the world's biggest stars take their media into their own hands – hosting live Q&As, taking us behind the scenes of their day, or even sharing their workout secrets. In terms of fan engagement, evergreen content is the star of the day – we've seen a lot of nostalgia, replaying of old games, plus community-building activities like quizzes, fundraisers and live social. In some ways, fans have never been closer to their favourite teams and athletes, despite the lack of action.
Which athletes have made an impact during the last few weeks?
There have been a lot of viral challenges and fundraisers going around social, particularly Instagram, such as the #StayAtHome challenge which was promoted by the likes of Lionel Messi, Harry Kane and Paul Pogba. But one athlete that really caught my eye is NBA star Steph Curry of the Golden State Warriors, who held an Instagram Live session with Dr Anthony Fauci, Director of the National Institute of Allergy and Infectious Diseases, to help counter misinformation about the Coronavirus outbreak. It's remarkable to see an athlete provide experts that kind of platform to his 30 million strong social media audience – and a pretty significant moment.
We've seen a rise in e-sports through an absence of traditional sport, do you think that it's a breakthrough moment for virtual sport?
Well, it's hard to say for sure, but we've definitely seen e-sports and gaming go to the next level in terms of mainstream attention. It's a really fascinating time – and I do think that the relationship between e-sports and traditional sports will be changed forever, even when we get back to 'normal'. We're seeing e-sports on traditional broadcast channels, and across gambling exchanges. We even saw British TV show a virtual edition of the Grand National – one of the country's most famous horse races – in early April, raising millions for charity through small bets. Digital transformation isn't really about technology, it's about culture… and it does feel like there's a cultural shift in the air when it comes to e-sports.
Truitt Battin, The Soccer Star Making a Positive Impact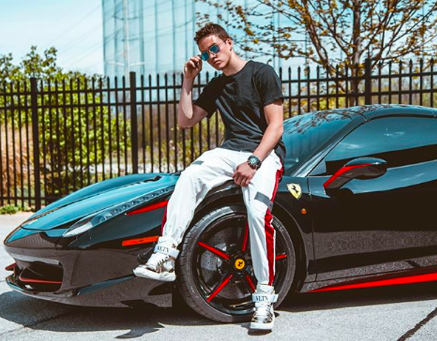 Actors. Singers. Teachers. Doctors. Detectives. Authors. Businessmen. Cricketers. Footballers.
From the surface, having a stellar career and making an unparalleled reputation in the respective fields seems like a very easy job. But there is so much more than just glitz and glam for making a mark in an industry. Regardless of the field, to be known for doing something great, a whole lot of dedication and hard work is required.
There was a time when "making a career" in any field was very limited, but fortunately, today, the options to step in a field, professionally, are infinite. And it is all thanks to the trailblazers the world has blessed us with.
These are the people we follow, look up to, and get our inspirations from. Why? It's simple and very clear, they are the ones making a positive impact, not on just one person, but hundreds and thousands of individuals across the world. And when it comes to soccer's beloved star, Truitt Battin, the story is no different. With the dream to be a footballer from when he was just six years old, Battin has taken the idea of being an inspiration to people up a notch.
"My parents liked the name, as well as he [was] a good Christian guy, so that's how I got my name."
Funnily enough, Battin's name came from an inspiration itself! His parents couldn't decide what to name him until they came upon an article on Chick-fil-A founder, S. Truett Cathy. Who knew that he would one day become a muse, too, one who would be known throughout the world for spreading positivity!
Battin wasn't just interested in playing soccer from when he was a kid. He knew that this is what he wanted to do for the rest of his life. Soccer was more than just a game to Battin, and he wanted to be a part of it forever.
Battin grew up with the burning passion for being a great soccer star, and he was aware that he had the skills to be one. But he was also aware of the requisites and hassles that the game would demand of him. And that is when he began working his way to the top.
His first step was to polish the skills he owned, improve them and learn more. Not only did he put in endless hours to fulfill the demands, but he also began following a strict training schedule. This is probably one of the many things that distinguishes him from other players. Battin realized from a very early age that the game wasn't just about the flashes and shimmers. Instead, it took a lot of courage and steadfastness to be a prominent figure in the soccer world, and because of that, he is known for his speed, vision on the field, and being able to cut in and out left and right with the ball and being able to shoot at any time.
Battin leaped at his career as an attacking threat and performed exceptionally well in all the games that he played. He was just 11 when he was offered to play for Red Star Belgrade! Several other clubs were also interested in hiring Battin as a player, but FIFA rules made switching quite challenging.
Every summer, Battin is invited to Europe to play pro for Red Star, FK Partizan, and some other teams. He continually plays there to work on his skills on and off the ball. He has also been invited to play and train at FIFA headquarters in Serbia with some of the best soccer players from around the world.
As of today, Battin plays professional soccer in Croatia. Prior to that, he was a player in Switzerland for FC Sion and in Serbia for Red Star and FK Partizan. Battin is currently one of the seven USA pro-FIFA soccer players playing in Europe.
But the field isn't the only place where Battin has become a prominent sensation. The young star is also consistently being highlighted as an online influence who is sharing his everyday life experiences in an attempt to share positivity and happiness throughout the globe.
Battin knows that people look up to celebrity stars for encouragement and support, which is why, through sharing his experiences, he aims at motivating his fans. Through his social media accounts, Battin is constantly trying to bring hope in this dark world!
Truitt Battin is not just a stellar soccer player, but an inspiration and a ray of hope, for all those who are looking for a little push to take their careers forward and make their marks!