How sport is adapting to the 'new normal' on social media – with Jonno Turner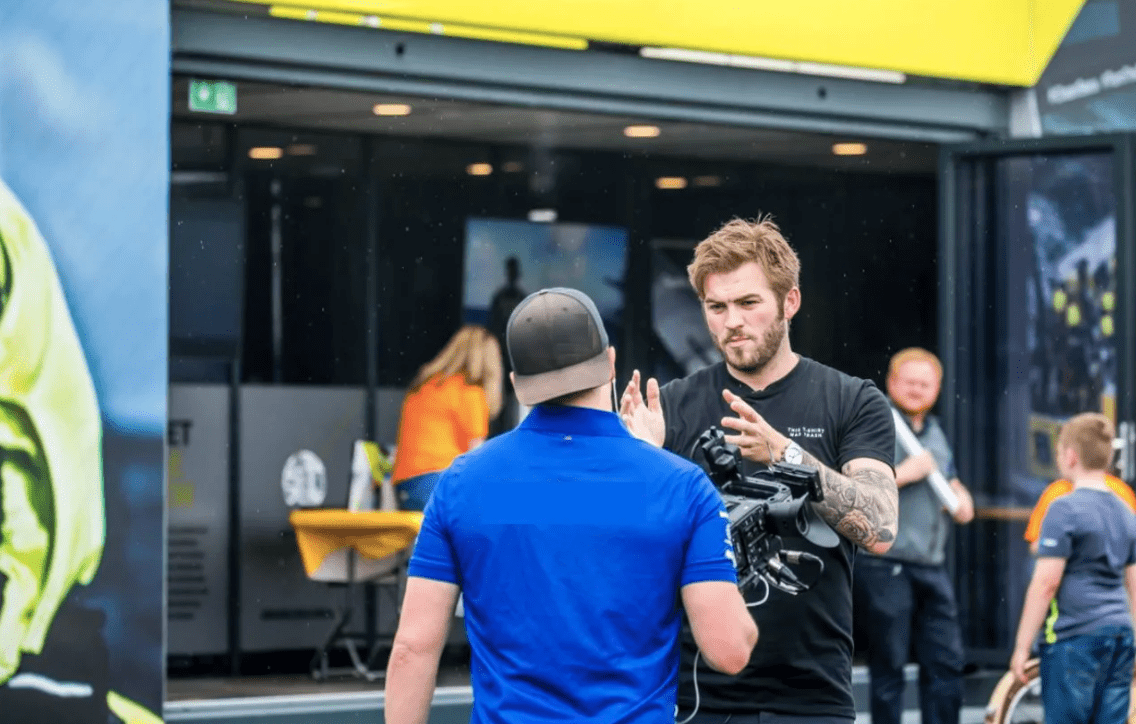 It's been a long time without any live sport. Unless you're a fan of the Belarusian Premier League soccer, you're probably starting to miss your weekly fix of high octane, adrenaline-fueled sporting action.
But worry not! In these unprecedented times, social media means that the 'new normal' for our favourite sporting leagues, teams and athletes doesn't have to be so bad.
There's still a tonne of great content and stories to enjoy – you just have to know where to look, and who to follow. The world's biggest sports brands, teams and athletes are changing the way we interact with our favourite sports.
We asked digital content expert Jonno Turner to give us the low down on how global sport is staying active during these unprecedented times – despite the goal posts being moved like never before.
How do you think sports brands have adapted to this huge challenge?
It differs across the board, of course, but in general, I think global sports brands have responded to the challenge well. There are many examples to choose from – but, as always, Nike was one of the first off the mark, with a smart 'Playing for the World' campaign. They've carved such a reputation over the last few decades for the quality of their marketing and this is no different – it's like they always have something up their sleeve. They're bold and dynamic. Probably the most impactful developments is the rise of athletes as media. With no middle men, journalists, or even club PR officials, we're seeing some of the world's biggest stars take their media into their own hands – hosting live Q&As, taking us behind the scenes of their day, or even sharing their workout secrets. In terms of fan engagement, evergreen content is the star of the day – we've seen a lot of nostalgia, replaying of old games, plus community-building activities like quizzes, fundraisers and live social. In some ways, fans have never been closer to their favourite teams and athletes, despite the lack of action.
Which athletes have made an impact during the last few weeks?
There have been a lot of viral challenges and fundraisers going around social, particularly Instagram, such as the #StayAtHome challenge which was promoted by the likes of Lionel Messi, Harry Kane and Paul Pogba. But one athlete that really caught my eye is NBA star Steph Curry of the Golden State Warriors, who held an Instagram Live session with Dr Anthony Fauci, Director of the National Institute of Allergy and Infectious Diseases, to help counter misinformation about the Coronavirus outbreak. It's remarkable to see an athlete provide experts that kind of platform to his 30 million strong social media audience – and a pretty significant moment.
We've seen a rise in e-sports through an absence of traditional sport, do you think that it's a breakthrough moment for virtual sport?
Well, it's hard to say for sure, but we've definitely seen e-sports and gaming go to the next level in terms of mainstream attention. It's a really fascinating time – and I do think that the relationship between e-sports and traditional sports will be changed forever, even when we get back to 'normal'. We're seeing e-sports on traditional broadcast channels, and across gambling exchanges. We even saw British TV show a virtual edition of the Grand National – one of the country's most famous horse races – in early April, raising millions for charity through small bets. Digital transformation isn't really about technology, it's about culture… and it does feel like there's a cultural shift in the air when it comes to e-sports.
Kevin Noulowe the most athletic big man Armenia had ever seen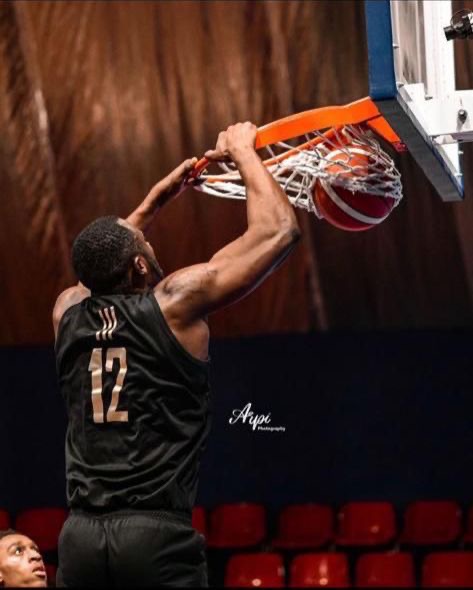 Aspiring athletes strive to compete on the world's largest sporting stage, but only a few will ever realise that goal. While anatomical and physiological factors clearly play a role in the development of a super-elite athlete, there are other critical components necessary to achieve success. One such name is that of Kevin Noulowe, a hard working and show stopped game changer for Armenia A league who has shown the basketball sport world how a true sportsman can reach to the top with his disciple and dedication. According to Kevin hard work and dedication are just part of the formula for success. It is not uncommon for coaches, parents and athletes to believe that specialising in a sport at an early age is the secret ingredient to becoming a world class athlete. He has been training to become the number one athlete in the world since childhood. Kevin is a firm believer that deliberate practice is a highly structured activity requiring intense effort and is not inherently enjoyable. It is not about training and clocking in the hours of practice. Rather, it is about being immersed in the action at hand, with the end goal of improving one's performance. Hence he is considered to be the warrior of the game. He is someone who never gives up no matter the difficulty and situation he is faced with.
Kevin always pursues excellence and shares the need for deliberate practice. Kevin Noulowe is a athletic freak, he is inarguably the most athletic big man the Armenia A league has ever seen. He is 6'10'' 260 pounds and is ridiculously strong and possess elite jumping ability. He terrorized and intimidates his opponents by over powering them with his strength and using his jumping ability to leap over them. Deliberate play is intrinsically motivating
unstructured play in sport, designed to provide a high degree of enjoyment. An example of deliberate play is Kevin as he leads the Armenia A league in rebounds, averaging 3 blocks a game, he averaged 13 rebounds a game, he was voted as an all star, he was a fan favorite, he also led the Armenian A league in dunks averaging 4 dunks a game, he is the Armenian Dwight Howard, a humble kid with a kind heart but a relentless animal on the court who aims to win. For the record, Kevin Noulowe is not new to the basketball scene, he is a former top high school basketball star, junior college standout and highly touted Division 1 recruit. He indeed is a hard worker and a gym rat, who believes in never giving up no matter how difficult the situation is. A warrior athlete who has always targeted the winning of his team.
He believes that the most common reason youths drop out of sport is that it is no longer fun. That means the best way to ensure a child drops out of sport is to force them to specialise at an early age. Hence he has pursued this sport since childhood. The Armenian basketball fans felt in love with his game after he performed an impressive 20 points, 20 rebounds and 4 blocks game against Armenia best team Erebuni. He is a warrior who has fallen but never faltered and always stood up strong inspite facing and overcoming knee injuries and surgeries, he is not being able to play basketball for 2 years but has never given up and continues to work hard and deliver his 100% in the game. He provides support, resources, motivation and effort to the one who wants to make a career in this field and is the best inspiration for the youth who want to pursue their career in basketball.