How sport is adapting to the 'new normal' on social media – with Jonno Turner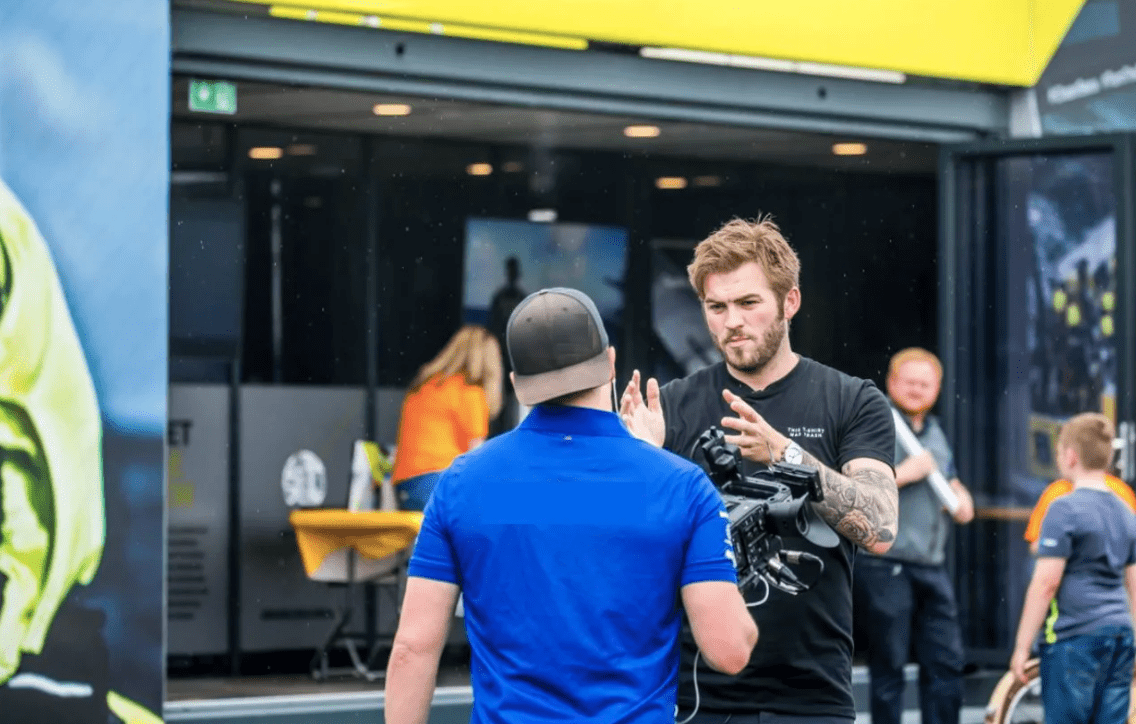 It's been a long time without any live sport. Unless you're a fan of the Belarusian Premier League soccer, you're probably starting to miss your weekly fix of high octane, adrenaline-fueled sporting action.
But worry not! In these unprecedented times, social media means that the 'new normal' for our favourite sporting leagues, teams and athletes doesn't have to be so bad.
There's still a tonne of great content and stories to enjoy – you just have to know where to look, and who to follow. The world's biggest sports brands, teams and athletes are changing the way we interact with our favourite sports.
We asked digital content expert Jonno Turner to give us the low down on how global sport is staying active during these unprecedented times – despite the goal posts being moved like never before.
How do you think sports brands have adapted to this huge challenge?
It differs across the board, of course, but in general, I think global sports brands have responded to the challenge well. There are many examples to choose from – but, as always, Nike was one of the first off the mark, with a smart 'Playing for the World' campaign. They've carved such a reputation over the last few decades for the quality of their marketing and this is no different – it's like they always have something up their sleeve. They're bold and dynamic. Probably the most impactful developments is the rise of athletes as media. With no middle men, journalists, or even club PR officials, we're seeing some of the world's biggest stars take their media into their own hands – hosting live Q&As, taking us behind the scenes of their day, or even sharing their workout secrets. In terms of fan engagement, evergreen content is the star of the day – we've seen a lot of nostalgia, replaying of old games, plus community-building activities like quizzes, fundraisers and live social. In some ways, fans have never been closer to their favourite teams and athletes, despite the lack of action.
Which athletes have made an impact during the last few weeks?
There have been a lot of viral challenges and fundraisers going around social, particularly Instagram, such as the #StayAtHome challenge which was promoted by the likes of Lionel Messi, Harry Kane and Paul Pogba. But one athlete that really caught my eye is NBA star Steph Curry of the Golden State Warriors, who held an Instagram Live session with Dr Anthony Fauci, Director of the National Institute of Allergy and Infectious Diseases, to help counter misinformation about the Coronavirus outbreak. It's remarkable to see an athlete provide experts that kind of platform to his 30 million strong social media audience – and a pretty significant moment.
We've seen a rise in e-sports through an absence of traditional sport, do you think that it's a breakthrough moment for virtual sport?
Well, it's hard to say for sure, but we've definitely seen e-sports and gaming go to the next level in terms of mainstream attention. It's a really fascinating time – and I do think that the relationship between e-sports and traditional sports will be changed forever, even when we get back to 'normal'. We're seeing e-sports on traditional broadcast channels, and across gambling exchanges. We even saw British TV show a virtual edition of the Grand National – one of the country's most famous horse races – in early April, raising millions for charity through small bets. Digital transformation isn't really about technology, it's about culture… and it does feel like there's a cultural shift in the air when it comes to e-sports.
The Soccer Master Who Became MMA Legend – Pawel Kozlowski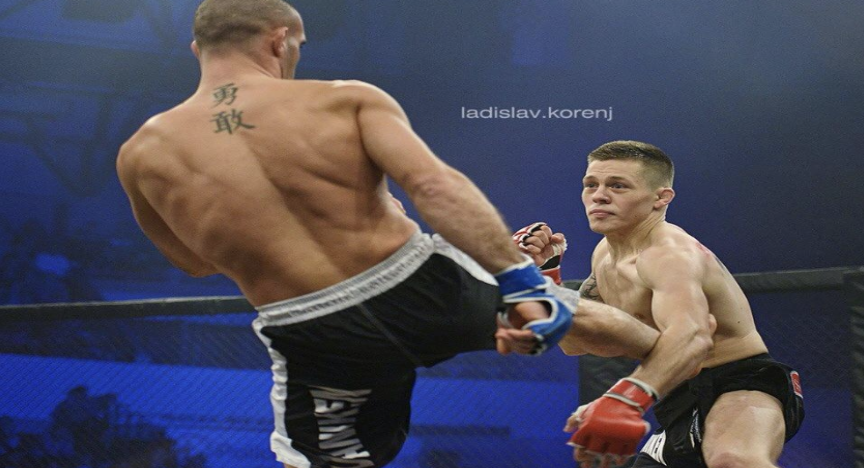 Pawel Kozlowski was born in 1992, in Gniezno, Poland. The footballer-turned-MMA fighter was born to rule the ring. He was destined to achieve greatness, and he did that in style. Early in his life, at 17, he played soccer to mesmerize the world with his natural talent, but his love and passion for Mixed Martial Arts (MMA) never faded. His life took a significant turn during a break from soccer training, triggering an unrelenting interest in MMA. Taking advantage of his football break, he enrolled in a club with facilities for boxing, Thai boxing, wrestling, and Jiu Jitsu. It was a decisive moment in his life. After playing soccer for nine years, he decided to make a professional career in MMA.
The Shift – Training For MMA
When preparing for a professional MMA fight, Pawel takes a strategic approach, planning all the tactics eight weeks ahead of the event. Usually, he trains 2-3 times a day and maintains a balanced and nutritious diet for this purpose. Before going into the ring, he follows a special diet to maintain weight.
The MMA Early Days – Brazilian Jiu Jitsu
In 2010, Pawel Kozlowski started training in Brazilian Jiu Jitsu. After a year of toil and hard work, he finally tasted success at the Austrian National Championship. Since then, he has never looked back, winning the World Pro Jiu Jitsu Trials and the European Championship. In 2016, Paweł Kozłowski became the national champion of Poland and Austria in Brazilian Jiu Jitsu. At the WKF World Championships in Italy, he won the runners-up medal in the Sanda category and a Bronze Medal in the MMA category. He also won the Qualification for the Brazilian Jiu Jitsu World Championship, which took place in Abu Dhabi. BJJ Fanatics website lists Pawel among the three best BJJ players from Poland for 2016. In 2014, he joined the Vienna edition of the charity action "You will not keep the Master – Sportsmen for Children." In July 2016, he established the Alpha Jiu-Jitsu Academy to train aspirant individuals.
Greatest Achievements
Pawel's most significant career moments came at the WKF World Championship, where he won Silver in Sanda and Bronze in MMA. He is a multiple Austrian and Polish National Champion and has won the Abu Dhabi Grand Slam twice. In MMA, he has 5 professional bouts, all of which he won in the first round and all by Submission. Pawel has also defeated the 2012 European champion twice.
The Pride Of His Parents
Pawel's father always wanted him to become a soccer player, and he was not very happy with him not playing football anymore. Still, he continued to make a name for himself in MMA, making his parents proud of his unprecedented achievements.
Fighting with an injured knee

The most challenging fight for Pawel was the fight in the final of the Open Championship, held in Croatia in 2012. It was his first fight after sustaining a knee injury, and he only had 10 days to prepare for it. In the final, he was leading his opponent with a 2:0 score line. Unfortunately, his stamina was running out, and the opponent took full advantage and won back-to-back points to lead with a 2: 6 score line. However, he got two more points and eventually won the fight with a 7:6 score line, with only 10 seconds to go for the final whistle.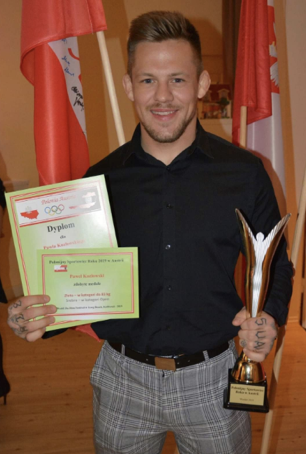 Pawel Kozlowski – The Legend
At pro-MMA, Pawel Kozlowski is unbeaten with a record of 5-0-0, securing all his wins in the first round. He is also a six-time European Championship medalist in Jiu Jitsu, having won over 400 matches with another 500 Jiu Jitsu fights worldwide. He has won three European titles and the Grand Slam in Abu Dhabi, the most prestigious tournament in this sport. Pawel released an instructional DVD about a technique he has developed called the "GremlinLock," thus becoming a legend of the sport.