How sport is adapting to the 'new normal' on social media – with Jonno Turner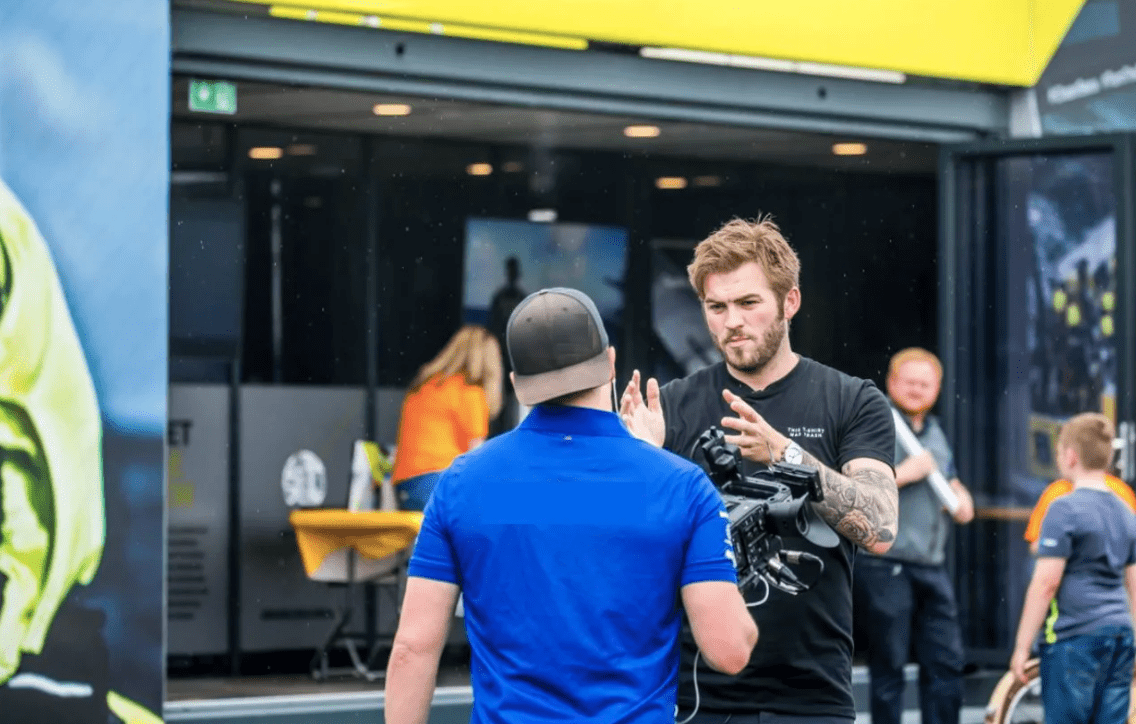 It's been a long time without any live sport. Unless you're a fan of the Belarusian Premier League soccer, you're probably starting to miss your weekly fix of high octane, adrenaline-fueled sporting action.
But worry not! In these unprecedented times, social media means that the 'new normal' for our favourite sporting leagues, teams and athletes doesn't have to be so bad.
There's still a tonne of great content and stories to enjoy – you just have to know where to look, and who to follow. The world's biggest sports brands, teams and athletes are changing the way we interact with our favourite sports.
We asked digital content expert Jonno Turner to give us the low down on how global sport is staying active during these unprecedented times – despite the goal posts being moved like never before.
How do you think sports brands have adapted to this huge challenge?
It differs across the board, of course, but in general, I think global sports brands have responded to the challenge well. There are many examples to choose from – but, as always, Nike was one of the first off the mark, with a smart 'Playing for the World' campaign. They've carved such a reputation over the last few decades for the quality of their marketing and this is no different – it's like they always have something up their sleeve. They're bold and dynamic. Probably the most impactful developments is the rise of athletes as media. With no middle men, journalists, or even club PR officials, we're seeing some of the world's biggest stars take their media into their own hands – hosting live Q&As, taking us behind the scenes of their day, or even sharing their workout secrets. In terms of fan engagement, evergreen content is the star of the day – we've seen a lot of nostalgia, replaying of old games, plus community-building activities like quizzes, fundraisers and live social. In some ways, fans have never been closer to their favourite teams and athletes, despite the lack of action.
Which athletes have made an impact during the last few weeks?
There have been a lot of viral challenges and fundraisers going around social, particularly Instagram, such as the #StayAtHome challenge which was promoted by the likes of Lionel Messi, Harry Kane and Paul Pogba. But one athlete that really caught my eye is NBA star Steph Curry of the Golden State Warriors, who held an Instagram Live session with Dr Anthony Fauci, Director of the National Institute of Allergy and Infectious Diseases, to help counter misinformation about the Coronavirus outbreak. It's remarkable to see an athlete provide experts that kind of platform to his 30 million strong social media audience – and a pretty significant moment.
We've seen a rise in e-sports through an absence of traditional sport, do you think that it's a breakthrough moment for virtual sport?
Well, it's hard to say for sure, but we've definitely seen e-sports and gaming go to the next level in terms of mainstream attention. It's a really fascinating time – and I do think that the relationship between e-sports and traditional sports will be changed forever, even when we get back to 'normal'. We're seeing e-sports on traditional broadcast channels, and across gambling exchanges. We even saw British TV show a virtual edition of the Grand National – one of the country's most famous horse races – in early April, raising millions for charity through small bets. Digital transformation isn't really about technology, it's about culture… and it does feel like there's a cultural shift in the air when it comes to e-sports.
Aaron Rodgers Signs $150m Contract as Green Bay Packers Retain Star Quarterback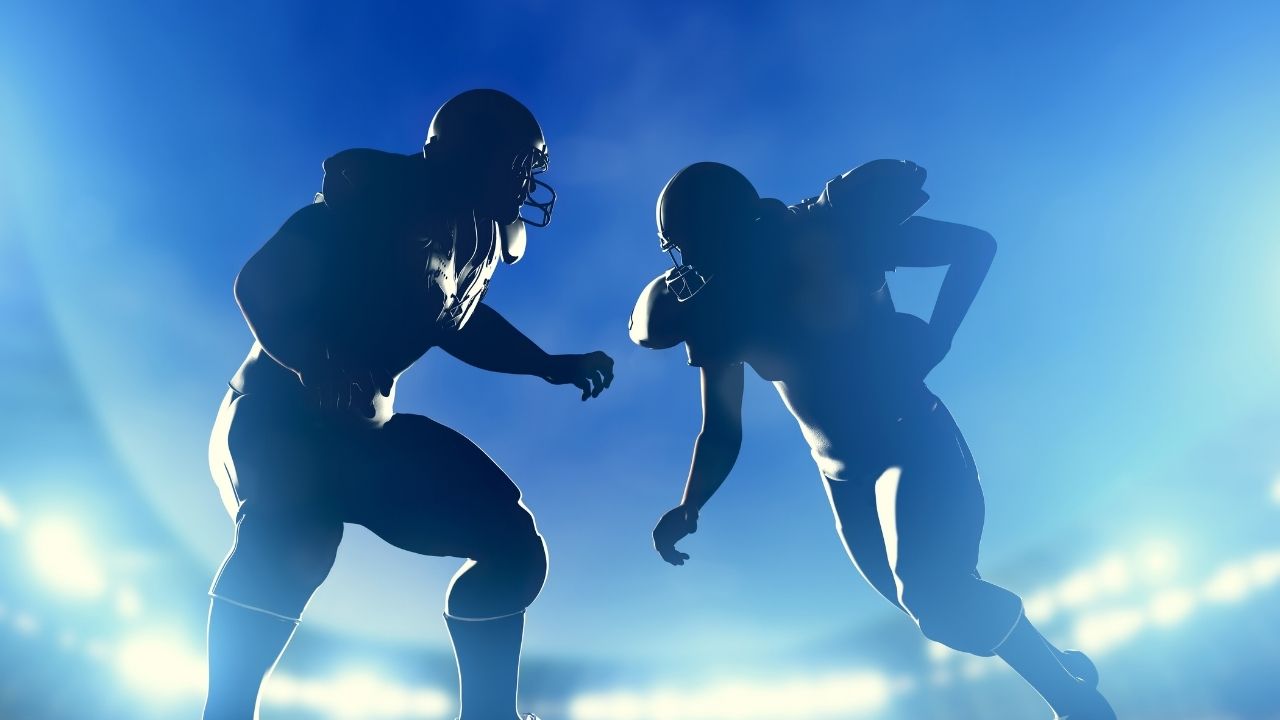 If you are a Green Bay Packers fan, then the news that Aaron Rodgers has pledged himself to the Lambeau Field franchise for another three years will be music to your ears. The veteran quarterback has completed back-to-back NFL MVP award-winning seasons, and many may have feared that another offseason filled with 'will-he, won't he' rumors were on the cards, but that's now been neatly avoided.
38-year-old Rodgers has put pen to paper on a deal that will net him a massive $150m and makes him the best-paid player in the league. His first year will amount to $41m, the second is worth $59, and his third will work out at $49m. That may seem like a hefty sum, but Rodgers reportedly actually turned down a higher amount, knowing that doing so would free up money to improve the deals of other players (and possible newcomers to the Packers ranks).
The retention of Rodgers will, of course, offer a massive boost to Matt LaFleur's team's push for a Super Bowl title, and if you take a look at any odds comparison site, you'll see that Green Bay are now at around the (+1100) mark, meaning that only the Buffalo Bills, the Kansas City Chiefs and the Tampa Bay Buccaneers are ahead of them in the betting.
Rodgers has been in superb form over the past few seasons, showing that age hasn't caught up with him, and there is certainly plenty more left in the tank. Next season will be his 18th with the Packers, and he has led his team to the playoffs in each of the past three campaigns. 
During that period, the Packers have a 39-6 record in regular-season action, which is a frightening level of consistency, and keeping such a hugely talented player at the team is something that has been widely applauded.
Green Bay general manager Brian Gutekunst remarked;
"We are very pleased to be able to come to an agreement with Aaron that keeps him in Green Bay,"
"His play on the field and leadership in our locker room remain vital in our pursuit of another Super Bowl title. The agreement also allows us to maintain and enhance what we feel is already a very competitive roster."
The new deal for Rodgers has left back-up QB Jordan Love considering his options, and one imagines he may look to leave Green Bay in order to find game time elsewhere. 
On that point, comments from LaFleur suggest that they may not stand in his way, should he indeed look to find a new team;
"Jordan's come a long way," 
"I still think, with any young player that hasn't gotten maybe the experience up to this point, there's still a lot of room for growth. So I think it's going to be an important offseason, that when he does come back, it's making sure that his footwork is sharp, that he's on the details of what we're trying to accomplish on each and every play and all the concepts, really a mastery of the offense, and just the command that he has. I know he takes that to heart, and he takes it very personally, and he'll do whatever he can to be his best."
One thing is for sure. Trying to force your way from behind the shadow of such an accomplished player, such as Aaron Rodgers, isn't something that can be easily achieved. Hence the likely need to move on rather than sit on the sidelines for another three years.