Troy Renkemeyer Offers 7 Reasons Why Business Accounting Consultants Are Worth The Money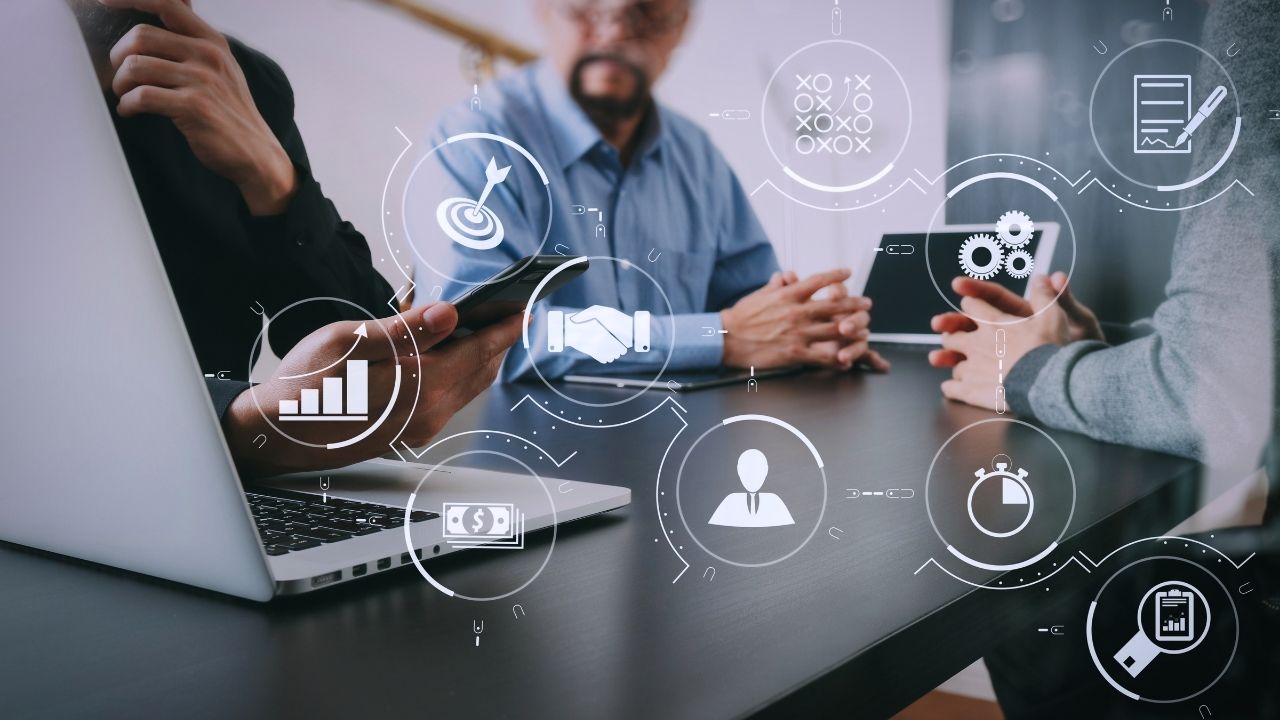 As a business owner, you must monitor your bottom line and ensure your organization functions efficiently. An experienced accounting consultant can benefit any size company, from a startup to an established corporation. With their specialized training and experience in tax planning, financial reporting, auditing risk management, and more, having the right accountant on board can result in tangible financial gains. Here are seven reasons from Troy Renkemeyer why investing in a business accounting consultant may pay you back many times over for the price of their services.
Get an Accurate Understanding of your Financials
Money management can often feel like a complex puzzle, especially when understanding your financials. However, it's crucial for your financial well-being to accurately comprehend where your money is coming from and where it's going. An accurate understanding of your financials can help you make informed decisions. By reviewing your bank statements, tracking your expenses, and creating a budget, you can understand your financial situation and make positive changes. No matter your financial goals, taking the time to understand your finances is a vital step toward a brighter, more secure future.
Receive Expert Advice on How to Reduce Costs and Increase Profits
As a business owner, your ultimate goal is maximizing profits while minimizing costs. However, that's much easier said than done. The good news is you don't have to figure it out alone. With the right expert advice, you can identify inefficiencies and areas for improvement that you may not have even considered. From optimizing your supply chain to streamlining your operations, there's no shortage of ways to cut costs and increase profits. By seeking the guidance of industry experts, you can ensure that you're taking the proper steps to grow and refine your business. So why not take the first step in the right direction today?
Learn the Best Practices for Budgeting and Forecasting
Managing your finances can be daunting, but budgeting and forecasting can help alleviate some of that stress. By learning the best practices for budgeting and forecasting, you can gain control of your spending and plan for your financial future. Understanding the fundamentals of budgeting and forecasting is essential. With the right tools and knowledge, you can achieve your financial goals. So, why wait? It's time to take control of your finances and start budgeting and forecasting like a pro.
Get Tax Advice Tailored to Your Business Needs
Navigating taxes can be a daunting task for any business owner. Every business is unique and requires specific tax strategies to maximize its profits. That's where tailored tax advice comes in – experts who can analyze your business and provide customized solutions. With the right direction, you can ensure you are not overpaying taxes and are taking advantage of all available deductions and incentives. A tax plan tailored to your business needs can help reduce stress during tax season and save you money in the long run. Don't just settle for generic tax advice; invest in tailored guidance to help your business thrive.
Keep Track of All Accounting Changes and Laws that May Affect your Business
Staying on top of the ever-changing accounting laws and regulations world can be daunting for any business owner. However, awareness of these changes is essential as they can affect your company's financial health and future growth prospects. By keeping track of accounting changes and laws that may impact your business, you can make informed decisions about your financial planning and ensure you're meeting compliance requirements. Don't let an accounting change catch you off guard – take the time to stay informed and proactively manage your business's finances for sustainable success.
Save Time and Resources with Accurate Advice from a Professional 
Accounting consultants can take much of the burden off your plate, allowing you to focus on other aspects of your business. With their expertise and knowledge, they can quickly identify potential issues and provide solutions that will save you time and resources. Having an accountant in-house is cost-efficient because it gives you access to the best information. Plus, they know exactly how to comply with all relevant laws and regulations so that you don't put yourself at risk for violations or financial penalties. By investing in a business accounting consultant, you're positioning your company for long-term success without having to dedicate too much time or resources to keeping up with ever-changing regulations.
Final Thoughts
Financial success is integral to a successful business; having the right tools and advisors will help you achieve it. Having a comprehensive understanding of your financials is essential. It's vital to get expert advice from Troy Renkemeyer on reducing costs, increasing profits, and staying updated with changing laws. Budgeting and forecasting best practices need to be followed to maximize organizational efficiency. Many things can be done to ensure the success of your business's finances: from obtaining practical tax advice and keeping records up to date to becoming familiar with budgeting methods. Creativity and guidance from experienced advisors will move you closer to achieving your business goals. Therefore, take advantage of the opportunities available for greater financial intelligence today!
Vanex Group's Superior Exchange Rates Surpass Traditional Banks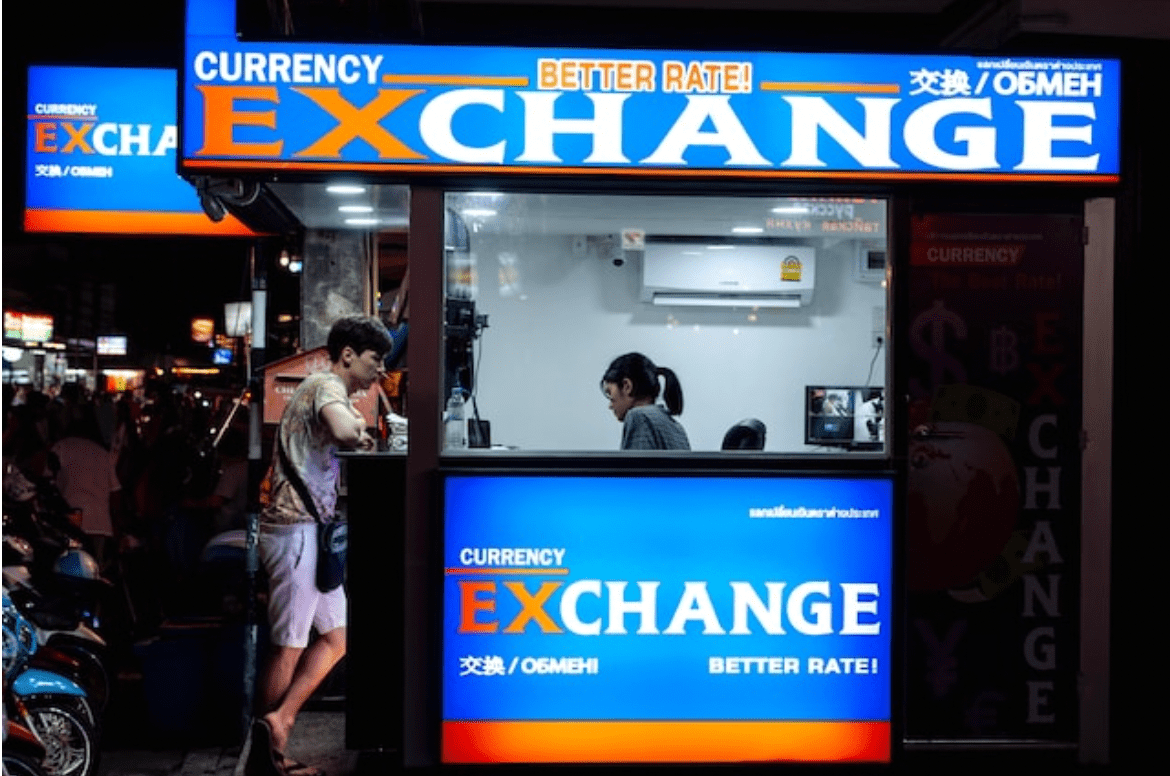 Acquiring the highest possible rates for foreign exchange is a top priority for both people and organizations. Traditional banks are no longer the only choice for currency conversion as the financial landscape changes. Enter Vanex Group, a pioneer in the money service sector that offers exchange rates that surpass traditional banks and many services that have revolutionized the industry.
Vanex Group has quickly become the go-to option for individuals looking for the best exchange rates thanks to its track record and dedication to customer satisfaction. Vanex Group, Western Canada's top private foreign exchange firm, has challenged the status quo by providing better ways to exchange currencies than the conventional banking route.
Traditional banks sometimes burden customers with unfavorable rates and hidden fees, but Vanex Group stands out for its dedication to openness. Every financial transaction is a step toward maximizing value thanks to the company's favorable and competitive exchange rates, well-known for saving clients thousands of dollars annually. Individuals and companies may feel secure knowing their hard-earned money is being exchanged at rates that put their financial well-being first by choosing Vanex Group.
The proficiency of Vanex Group in the foreign exchange market is the foundation for its commitment to offering better rates. The organization navigates the complexities of conversion rates to give customers a clear advantage. It is supported by a team of financial specialists with an in-depth understanding of international currencies. By ensuring that currency swaps are carried out at the most advantageous times, this economic prowess translates into real advantages for clients, further increasing the value of their transactions.
The variety of services offered by Vanex Group offers unmatched ease and competitive exchange rates. The organization makes it easy for people and businesses to conduct worldwide commerce by emphasizing rapid, secure, and safe money transfers. Vanex Group's customer-centric strategy guarantees that the procedure is quick, dependable, and stress-free, whether shipping money across continents or enabling currency transactions related to travel.
Vanex Group's dedication to innovation is another noteworthy aspect of its products and services. The company's user-friendly mobile application and internet platform give customers the power to track real-time pricing and start transactions whenever convenient. The way currency exchange is done has been revolutionized by this technological integration, which saves time and encourages a more knowledgeable and empowered clientele.
The commitment of Vanex Group to offering lower prices extends beyond specific customers. The organization advances its competitive advantages to corporate partners looking to maximize their international trade initiatives with wholesale currency solutions designed for businesses. Vanex Group helps to improve profit margins and facilitate strategic expansion by enabling firms to buy or sell significant volumes of foreign currency at wholesale prices.
In conclusion, Vanex Group's innovative strategy for offering exchange rates surpassing conventional banks is a game-changer for both consumers and companies. The business provides a more beneficial route for currency exchange by adhering to transparency standards, having a thorough understanding of finance, and using cutting-edge technology, ensuring each transaction is a step toward financial empowerment and success. Vanex Group is a leader in the field of foreign exchange for individuals looking to get the most out of their currency exchanges and optimize value.