University of Health Sciences Antigua Professor Discusses the Benefits of Psychedelic Medicine on Mental Health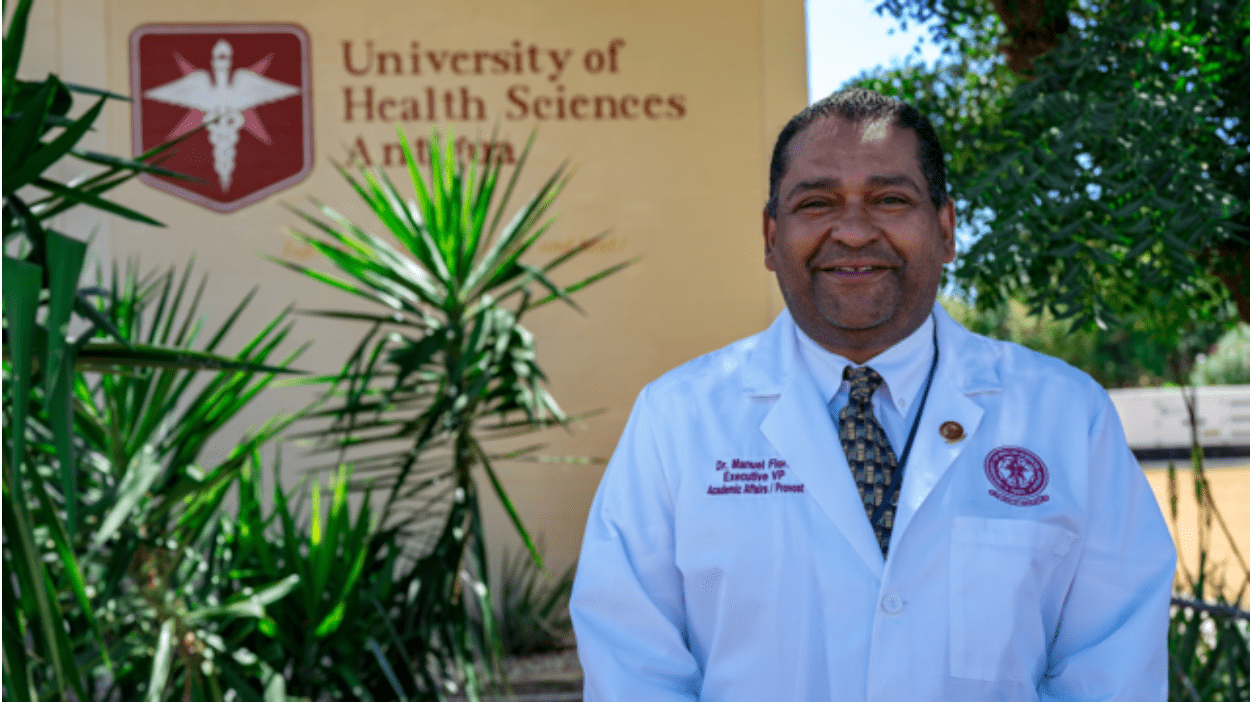 Dr. Manuel Flores is a man of science. Being a member of the scientific community, he is always open to new ideas and searching for the emergent truth. 
"I know everything can be proved through science," Dr. Flores explains. "Human beings think we know everything, but we don't. A thousand years ago, people saw lightning, and they thought God was mad at us."
As an award-winning educator, accomplished healthcare professional, and a professor at the University of Health Sciences Antigua, Dr. Flores is leading a study to determine the benefits of psychedelic therapy on mental health. "With science, you need to have an open mind," he says. "The scientific community has always been open to new ideas. For decades, they have demonized psychedelic substances in our culture. I'm pleased to see that the public seems to be more open."
Dr. Flores is correct about a growing openness to new information on drugs. According to a survey conducted by the Journal of Psychopharmacology, a vast majority of adults in the US, UK, and EU say that they consider psychedelic drugs — such as psilocybin-containing mushrooms — less dangerous than other mind-altering substances like alcohol, tobacco, opiates, and other substances.

What Are Psychedelics?
Dr. Flores and his team are studying the psychedelic alkaloid psilocybin, a substance found in a variety of "magic mushrooms" which are typically consumed for their hallucinogenic effects. They belong to a group of compounds known as psychedelics, which trigger changes in perception, mood, and thought. When psilocybin is taken, it's converted to psilocin, a chemical with psychoactive properties.
"Psychedelics produce certain effects on the human mind," says Dr. Flores. "These are alkaloids that produce sensory effects that don't actually exist. For example, when taken in large doses, one might experience hallucinations."
However, after decades of campaigns encouraging the public to "just say no" to drugs, extensive research shows the many benefits that psychedelic therapy has on people with mental health conditions, such as depression and PTSD, especially in areas where other treatment methods have failed. This is because psychedelics have been shown to create new neural pathways in the brain, resulting in the ability to increase serotonin production and unlock new avenues of thinking. As a result, patients are more likely to embrace their present situation rather than past trauma.
"The compound we're studying, psilocybin, has shown many benefits in people with depression or anxiety when used in small doses," Dr. Flores tells us. "The doses that were used back in the 1960s were quite large, which causes you to experience hallucinations and the negative effects."
He continues: "In the 20th century, basically all drugs became demonized, including cannabis. Since the late 80s and early 90s, we have realized that some of these drugs have benefits if they are used properly." For instance, the positive uses of substances like marijuana in treating cancer patients are well documented. When used properly, cannabis can help cancer and chemotherapy patients revitalize their appetite.

A Brief History of Psychedelics
Using natural substances like mushrooms and hallucinogens — both for recreation and medicinal purposes — predates recorded human history. In many cultures, spiritual leaders such as shamans used them as a means of communication with the gods.
"Historically, [these substances] were used by oracles and other people to predict the future or commune with spiritual deities. These drugs put you in that state where you see things you otherwise wouldn't see, hear, or feel."
Dr. Flores believes the demonization of drugs began in the Victorian era. "Culturally, the United States has always been a child of England and the United Kingdom, so the stigma around these drugs had a lot to do with Victorian-era beliefs regarding drug use and addiction." For example, between the mid-1800s and 1900s, alcohol and drug addiction in the US became heavily stigmatized as a result of conservative influence stemming from Victorian-era England.
"In the 1960s," Dr. Flores adds, "a very particular group of people that everybody called 'hippies' used LSD. When conservative people saw these hippies on LSD doing their dances and movements while using these substances, they became more demonized, and later — as a result of that demonization — completely illegal. So now, when you see somebody using drugs, you don't see a sick person. You see a bad person."
While caution is always essential when using mind-altering substances, especially considering the severe ramifications of the misuse of alcohol and drugs, Dr. Flores says that these same drugs possess the potential to do good.

What are the potential impacts and benefits?
According to Dr. Flores, the reason behind his research is that we currently only understand the short-term effects of psychedelic drug use. "We do not know for certain the long-term effects," he says. "The side effects of these drugs are minimal, but we don't know what will happen ten years from now."
Dr. Flores isn't alone in his work, though. In 2019, a study conducted by the Johns Hopkins University School of Medicine used psylocibin to treat patients suffering from depression found similar results and benefits of the substance. Additional studies conducted by scientific and medical researchers and professionals at other institutions around the US, such as New York University and Mount Sinai, have also been conducted with the same conclusion. Their findings show that psylocibin and psychedelic substances show overwhelming promise to treat patients with a variety of symptoms and mental health disorders.
Nevertheless, the scientific process of understanding the potential impacts and benefits of long-term psychedelic drug use is complicated, involving observation, hypothesis, testing, and experimentation. Dr. Flores hopes that this process will lead to more peer-reviewed journals and — eventually — an emergent truth.
"It's critical that we conduct this work without bias," he mentions. "Science is the best thing we have to prove to our natural world because it is tested and retested, and one day, somebody will say, 'this is an emergent truth, this is what's happening.'"
The science community knows that these drugs have benefits for people with certain psychiatric disorders, specifically depression, anxiety, and PTSD. But what about any adverse side effects, like what is commonly referred to as a "bad trip?"
"Because the doses we use are so small, there are no bad trips," Dr. Flores clarifies. "Bad trips came about because the doses used back in the 60s were high, because people were looking for those trips."

The Importance of Research, Science, and Asking Questions
Science improves our lives. It makes our technology better and faster, provides life-saving discoveries, and can make us healthier. "It's important to promote science because it's the key to a better world. There's nothing more important than learning and asking questions," says Dr. Flores. "If you don't know something, educate yourself, learn about it, and have an open mind."
In this age of instant Google knowledge and WebMD, a bit of information can be dangerous.
"There's one thing that doctors say," Dr. Flores says with a laugh. "I went to college for four years, medical school for four years, and did a residency for three to five years. Then, suddenly, someone Googles something and thinks they know more about it than me. If you come to me, I will educate you, and then you can decide what you want to do. It's called informed consent. It's vital to educate yourself and then trust science."
Dr. Manuel Flores is an experienced doctor who has risen in authority and is now the Dean and Vice President of academics of the University of Health Sciences Antigua. He's an award-winning educator, superbly-rated senior academic administrator, and accomplished healthcare professional with over 18 years of experience in medical, clinical, and health science education, student, and patient-driven environments. 
How Business Leaders Can Address the Climate Crisis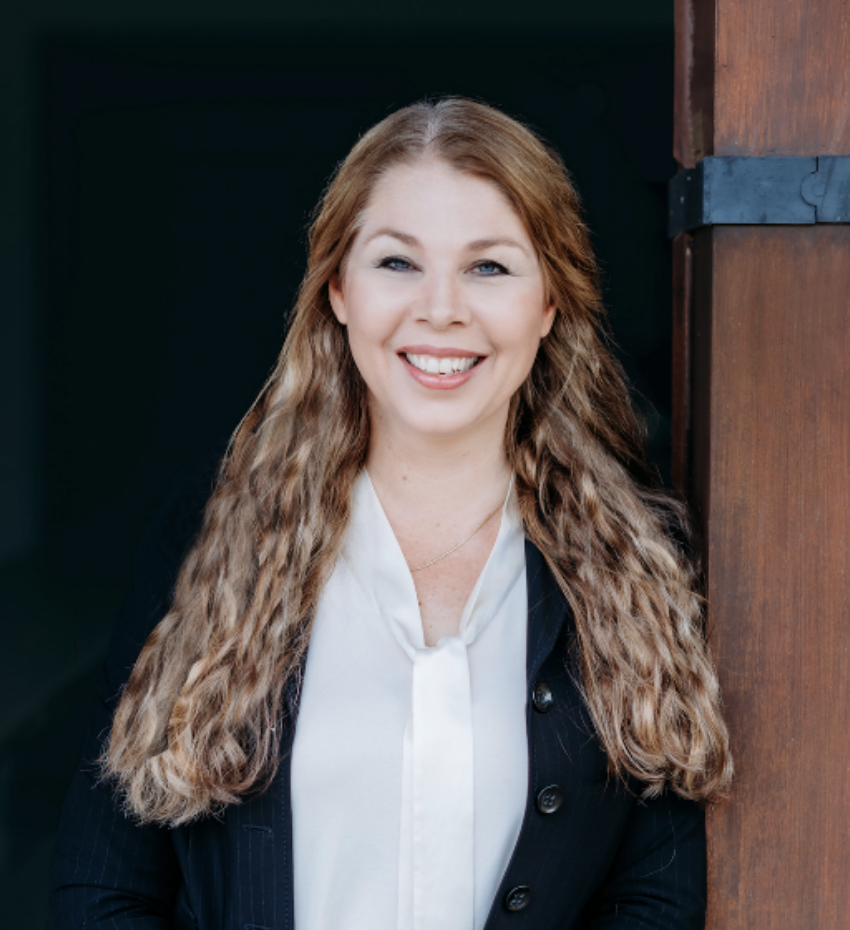 There is growing pressure for business leaders to take action for reducing their emissions and figuring out ways to deal with the causes and consequences of climate change. Many businesses are seeking a better understanding of the risks and opportunities of our changing climate and sustainability conditions. Furthermore, engaged customers, stakeholders, and suppliers, are putting increasing pressure on innovative and effective climate change and renewable energy solutions.          .
In order to make businesses more ecological, regenerative, and future-fit for taking the appropriate actions for climate change, we have consulted professionals in the field like Dr.      Anneloes Smitsman to help us get through this crisis.
Smitsman is a revered Dutch futurist, systems scientist, and award-winning pioneer in human development and system change who recently launched the EARTHwise Constitution for a Planetary Civilization, based on her work with living systems. She offers a diverse and inspiring range of systemic solutions that the professional sector requires for addressing the greatest challenges of the 21st Century. In particular for developing the necessary capacities and systems for co-creating thriving worlds and futures, based on new regenerative business models.
Smitsman's career spans many domains, starting in law and political science, she then expanded her work to training business and educational leaders and companies in developing essential capacities for systemic transformation, innovation, corporate sustainability, and climate change preparedness.
Smitsman is also known for her work as an innovative leader and CEO of EARTHwise Centre, a non-profit company providing education, leadership, research, system design, and publications in social innovation, human and organizational development.
Smitsman is also unique in how she brought about revolutionary change in fields of    education, leadership, systems science, regenerative economics, sustainability, and more. And as a professional in the industry, here are a couple of things we have learned from her work for reducing your ecological footprint and creating more regenerative and sustainable business models.       
Developing Climate Action Plans
The first step is to create climate action plans for measuring the sustainability impacts of your business operations, based on measurements that account for essential sustainability thresholds, planetary boundaries, social ceilings, and fair allocations. Developing a genuine action plan, based on innovation and business leadership for climate change, requires going further than seeking to achieve standardized sustainability targets. Instead, set goals that challenge your organization to become regenerative 'by design' and thriving in terms of whole system impact, Smitsman explains. Focus on creating and distributing value beyond your own stakeholders or shareholder interests. Go further than trying to minimize harm, and instead provide leadership and capacities for business operations that focus on creating maximum goodness and whole system value.     
Smitsman also reminds us that leadership for the 'commons' requires innovation through collective decision-making with regards to fair and inclusive allocations of resource distributions and stewardship for the wellbeing of current and future generations.   Conventional market mechanisms that focus merely on carbon offsets and carbon trading, will not provide the incentives for the necessary systemic transformations that are required economically and politically.                    
Building a Culture of Awareness
 It is crucially important to add sustainability, regeneration, and thrivability as a part of your culture. To achieve this, you will need to expand your knowledge of the necessary energy and resource transitions, climate change adaptation and mitigation, low-carbon innovation, as well knowledge of the operational principles of living systems. There are many online courses available to help you prepare your business for the times ahead, and unlock new growth opportunities by developing a life-centered culture of leadership and innovation. This is also the focus of Smitsman's leadership programs for business transformation and systemic innovation.
Working with Sustainable Suppliers
Knowing your partners is particularly important for companies with supply chains. You should take time to choose the best sustainable suppliers who focus on good environmental and sustainability practices. Furthermore, you can choose to reward suppliers who have outperformed your expectations by providing an improved sustainable service or product, as such encouraging continuous improvements for people, planet, and sustainable profits.