Upton Bass – Ending The Usual Struggles Of Musical Artists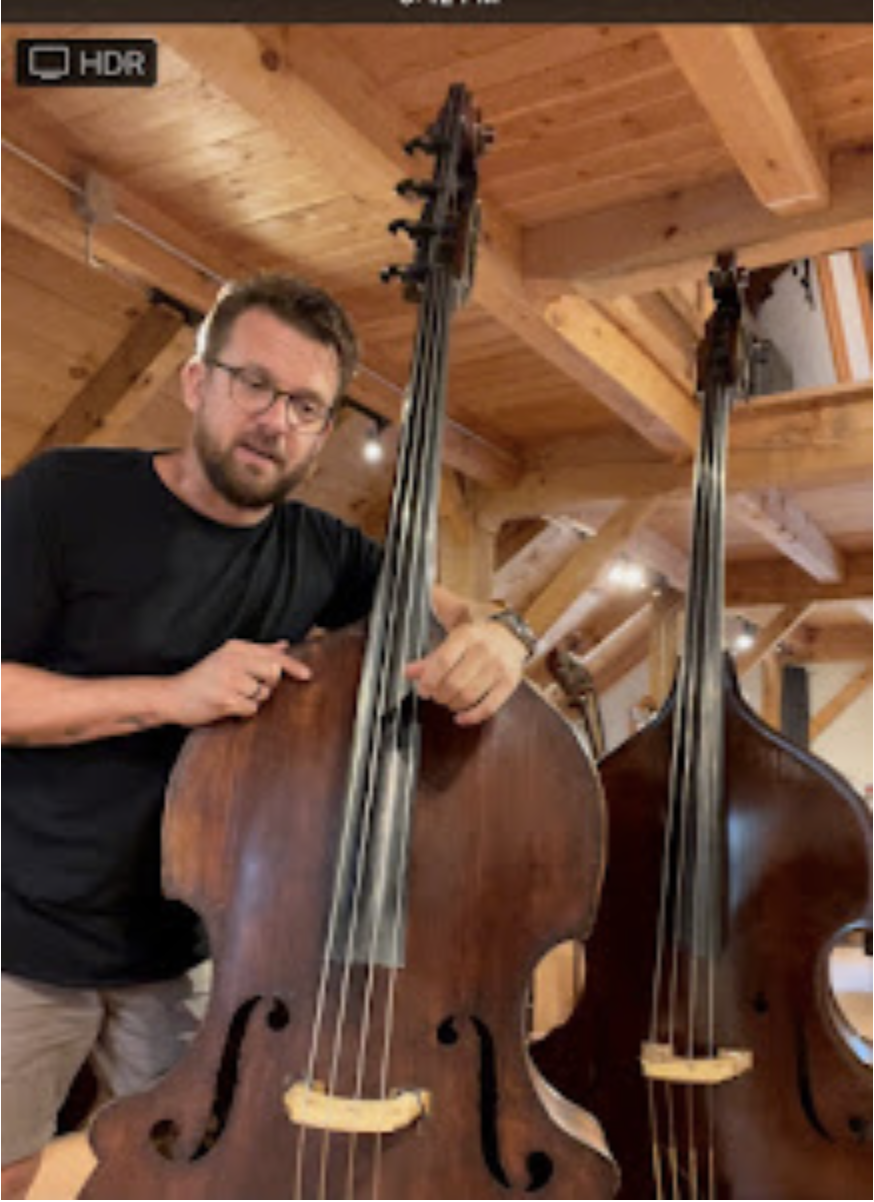 Music has a rich history as old as time itself. Dating all the way to the time of ancient Greek musical performances have been the shining stars of any royal or dignified gathering. Kings and emperors have always been on the lookout for musical talents that can provide them with optimum entertainment. Creating musical masterpieces requires the artist to be driven to perfect the art. It entails putting in long hours of hard work to groom one's musical talent. However, another imperative factor is overlooked when gauging someone's musical talent.
Similar to how the performance of a professional race car driver is dependent on the type of car driven, a musician's performance is also greatly influenced by the quality of instrument used by them. Keeping their instruments in immaculate condition is crucial to perform at their best for any artist. But maintaining one's instrument is easier said than done. A musical instrument is a delicate tool that requires the touch of a professional. Not everyone can mend and perform maintenance on such delicate tools, and instruments of the stringed nature are even more so hard to tend to. Artists have always experienced difficulty finding a quality contact that can care for their instruments with top-notch quality. Upton Bass is one company putting an end to the constant troubles and struggles of the artists regarding their instrument maintenance in the sting instrument industry.
The only one who can understand a professional's true troubles is a similar professional of a relevant field. Unbeknownst to many people maintaining and retaining musical instruments is a field where very few flourish. Tending to musical instruments is a field of work that one cannot master by only going through company-mandated training. One can only become a master of this trade after spending some time surrounded by this melodious art. 
Gary Upton founded Upton Bass in 1999. After spending some time as an accomplished bassist, Gary observed a key issue in the industry for similar bassists and other artists like him. A recognized artist had a pre-determined schedule, usually with performances scheduled to cover the complete year. However, problems and mishaps always arise at the most inconvenient time for an artist. After playing with their preferred instruments for a long time, each performer becomes familiar with them and tries to avoid replacing them. Gary understood the troubles of an artist having to face them on numerous occasions and decided to provide a way to lessen the burdens of a musical artist. After its founding, Upton Bass String Instrument Company provided a place where artists could expect their instruments to get the care they keep using them. Affordability was a trait Upton Bass boasted off. They prided themselves in providing instrument maintenance and upgrading the instruments at very affordable prices.
The business started its operations from their first-ever shop that was located in Jewett City, CT. Immediately after starting, the business experienced a huge surge in business. As Gary was famous in the music industry, the news of him starting a maintenance and sales shop spread fast and reached the ears of various active performers. Knowing that he would provide the quality of service they search for as a fellow artist, Upton Bass soon became the number one choice of service provider for many musical professionals. As the business grew, so did the need for a more hands-on deck, and Upton Bass moved to a bigger location in Downtown Mystic, CT, in 2004. After some time there, they again experienced the need to add to their small family of instrument maintenance professionals and therefore shifted to an industrial park in Stonington, CT. Although providing an adequate work environment, their new location did not sit well with Gary and his business partners. Although functional, the location lacked a certain charm and nuance that was the essence of their business. Therefore they continued operations temporarily while actively looking for a location that had that spark they were looking for. After searching high and low, the answers that ultimately came to them were rather obvious and convenient for the owners. The property owned by Gary and his wife included an old barn that was once a thriving industrial site. All partners agreed that this location would be convenient and provide a suitable environment where their business could flourish. The company moved to its new home location after making required renovations in October 2013. 
Currently, Upton Bass employs ten employees, out of which eight are working full-time and two part-time. For the superior quality of service  Upton Bass has received many notable mentions and awards such as the 2009 Silver Medal for best overall tone by the International Society of Bassists and the 2013 Certificate of workmanship by the International Society of Bassists. Upton Bass was founded with a goal to eliminate all the day-to-day hurdles an artist has to face providing ease of accessibility and affordance for all.
Discovering The Influence of Jazz and Soul in Hip-Hop Sampling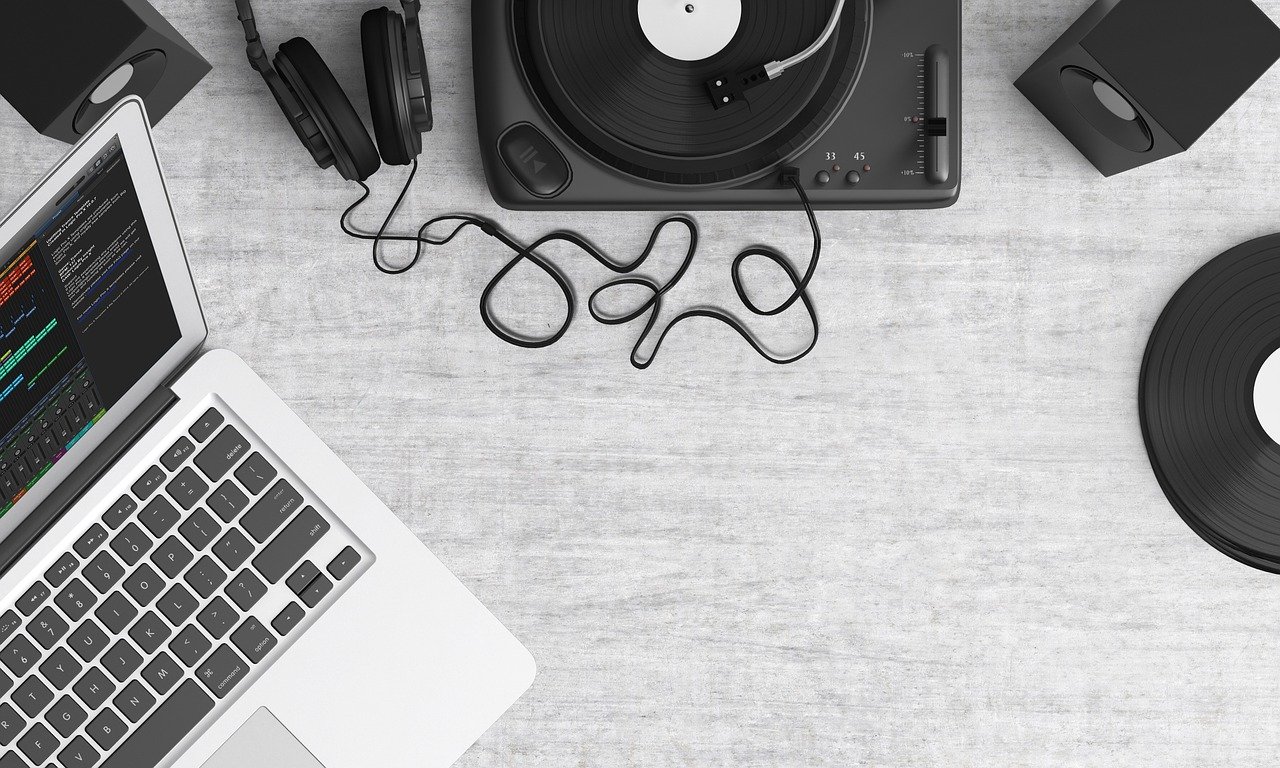 Hip-hop music has taken over the world since its ascension from the streets of the Bronx in New York City. Characterized by its unique blend of poetry, rhythm, and beats, hip-hop has produced some of the world's most iconic musicians and songs. One of the hallmarks of hip-hop music is its creative sampling techniques, which involves using snippets of music from old records to recreate new sounds. But where do these samples come from? And what has been the major influence behind hip-hop sampling?
The answer is jazz and soul music. In this blog post, we'll put jazz and soul music under the microscope as expert Benjy Grinberg explores how these genres have influenced hip-hop sampling.
Jazz Music Influence On Hip-Hop Sampling
Jazz music was a major inspiration behind the early days of hip-hop music. Jazz music was all about improvisation and freestyling, which is very much in the DNA of hip-hop. In the early days of hip-hop, DJs often looped beats from jazz records to create breakbeats, which became the building blocks of early hip-hop music. One of the most sampled jazz artists in hip-hop is none other than the legendary saxophonist John Coltrane. Coltrane's music has been sampled in countless hip-hop songs, and his influence can be felt in the music of many hip-hop icons, including Wu-Tang Clan, Nas, and Kendrick Lamar.
Soul Music Influence On Hip-Hop Sampling
Soul music, on the other hand, was all about emotion and expression. The raw, unfiltered passion of soul music was aptly captured in the sampling techniques of early hip-hop producers. One of the most sampled soul artists in hip-hop is James Brown. Brown's unique blend of funk, soul, rhythm, and blues has been sampled in countless hip-hop tracks. Brown's "Funky Drummer" has become one of the most iconic samples in hip-hop and has been used by everyone from Public Enemy and Run-DMC to Dr. Dre and Kanye West.
Jazz And Soul Music As A Source Of Inspiration For Hip-Hop Sampling
As hip-hop music evolved, so did its sampling techniques. Producers and artists began to look beyond just using samples to create beats but also as a source of inspiration for their lyrics and melodies. Jazz and soul music became fertile ground for this kind of experimentation. Artists like A Tribe Called Quest, De La Soul, and The Roots infused jazz and soul samples into their music, not just for the danceable beats but also to add depth and richness to their lyrics and melodies.
Other Examples Of Jazz And Soul Sampling
Hip-hop's rich history is peppered with countless examples of jazz and soul samples. Some of the most iconic tracks in the genre owe their existence to these tried-and-true sources. One example of hip-hop greatly influenced by these genres is "N.Y. State of Mind" by Nas. The track samples Joe Chambers' "Mind Rain," featuring a haunting and soulful beat with Nas's gritty and introspective lyrics. Another iconic track that has sampled jazz is "Electric Relaxation" by A Tribe Called Quest. The track heavily samples Ronnie Foster's "Mystic Brew," creating a hypnotic and smooth rhythm that complements Q-Tip and Phife Dawg's playful yet insightful lyrics. These songs and many more showcase the versatility and creative genius of hip-hop producers who have skillfully incorporated jazz and soul samples to create a new wave of music.
Final Thoughts
In conclusion, jazz and soul music have significantly influenced hip-hop music. Jazz represents the improvisational spirit and freestyling DNA that runs through hip-hop music, while soul represents the raw, unfiltered emotions that hip-hop music embodies. Jazz and soul music have been sampled and used as inspiration by countless hip-hop producers and artists, and their influence can be felt in the music of some of hip-hop's most iconic names, from Wu-Tang Clan, Nas, and Kendrick Lamar to Public Enemy, Run-DMC, Dr. Dre, and Kanye West. According to Benjy Grinberg, without jazz and soul music, hip-hop music would not be what it is today – a global phenomenon that has influenced not just music but also fashion, art, and culture.