Vinay Kumar Nevatia: Global Recession due to Coronavirus Outbreak Will Stay Long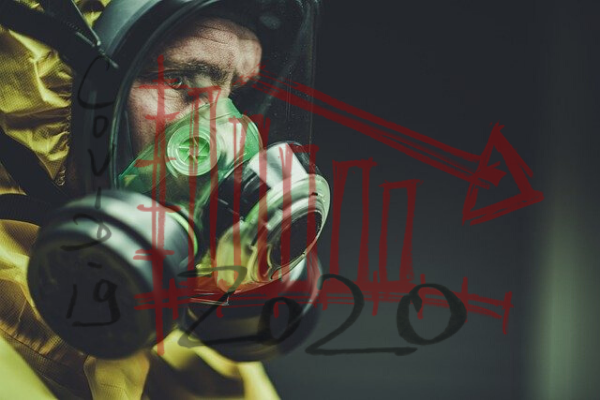 Coronavirus outbreak is causing damage to the Global Economy. Severe problems such as recession, bankruptcy declared by airlines and travel agencies are forcing the government of each country to make tough decisions. Foreign investors have pulled out $16 billion from India and $26 billion from developing Asian counties. The reason being, almost all countries need to maintain financial peace.
Vinay Kumar Nevatia : Economic Crisis amid Coronavirus Outbreak.
Vinay Kumar Nevatia shared his views on coronavirus effects on the Economy of the Country. Many countries, including India, the USA, Italy, crossed 1 lakh corona cases. The lockdown period is increasing in all countries, thereby shutting down most of the businesses causing the economic crisis. Only essential companies during this pandemic are not enough to cover the Country's financial balance.
The coronavirus outbreak started in Wuhan and soon became a pandemic, has disorganized annual financial plans worldwide. Thousands of people are suffering from the virus each day and even more the next day. The virus has infected millions of people and the death rate due to the virus is uncertain every day.  This not only is causing horror in people but also affecting day to day activities that hold the Country's economy together.
The current situation is, some of the businesses such as IT sectors are allowing their employees to work from home. Some multinational companies even extended the work-from-home period for 2 years for more than 70% of employees. Salaries have been adjusted to survive until the pandemic ends.
However, other areas like construction sites, international manufacturing are not being able to work as effectively as work-from-home limits their activities. So, to bring the world economy back to normal, a vaccine on coronavirus is important. Because the cases might reduce down, the lockdown might lift, but the virus spread is uncertain. Many countries are still in the early stages of the virus spread. The pandemic might not end soon as per WHO.
How the Government is Planning to Control the Economic Crisis during Coronavirus Outbreak
To overcome the economic crisis, India or other countries having more than 50,000 cases and extended lockdown need to come with a solid financial plan. As of now, the USA, with more than 1,603,700 corona patients,  is facing a 4.8% fall in GDP. Recently, a lot of companies had to lay off a lot of employees from various domains as the company no longer afford to pay them. Considering the current economic situation, more people might lose their jobs. 2020's economic crisis is bigger and worse since the 1930's depression.
India, China, and Indonesia are the only three countries that had a positive rate of economic growth during this pandemic.
Vinay Kumar Nevatia talked about how countries are trying to deal with such a big crisis. China's central bank has come with a plan of $80billion, which will allow struggling businesses to take loans. India released a program of 20 lakh crore package to support the Country's businesses financially. In Germany, around half a million companies applied for the government's short-term programs to avoid layoffs.
Berline has applied a budget-balancing program called "Black Zero" by allocating 10% of GDP to help businesses. Likewise, the UK, Japan, and the rest of the world are launching their own budgeting plans to balance the economy.
Nevatia says, "Even though countries are allocating packages, the crisis will not go steady until 2021. It all depends on how long the vaccine development will take and how soon it will be sent all over the world."
As of now, new drug combinations are being developed for the fast recovery of COVID-19 patients. The development of vaccines is showing progress; thousands of testing kits have been developed to control this contagious disease. Recently, Bangladesh discovered a new drug to cure the patients of coronavirus within a week or less.
Vinay Kumar Nevatia, while talking about the economic crisis worldwide, talked about allowing a few trains and airlines. By setting up ground rules of traveling from Green, Orange, and the red zone, travel industries can slowly resume their jobs.
Resuming, some of the electronic manufacturing businesses would be beneficial for the Country's Economy. Least affected green zones in countries can be a target to reopen some of the non-essential businesses. Companies that manufacture parts of smartphones, hardware can gradually start the production by allowing a limited crew on board. E-commerce businesses are also gradually reopening and delivering essential and some of the nonessential items in specific areas by maintaining safety measures.
Vinay Kumar Nevatia also added how some motor manufacturing businesses are talking about gradually resuming manufacturing by following lockdown rules and sanitation. However, this all depends on the spread of COVID-19. Rebuilding the entire Economy will take time as the coronavirus pandemic has stopped a lot of international businesses and trading. The proper coronavirus cure needs a few more months to set a mark considering the production speed of the vaccine and effective drugs. 
Now the Indian government is allowing short distance traveling on two-wheeler and four-wheeler with a set of rules. The government is trying best to maintain the overall peace in the county. Some cities are even showing improvements in the rate of recovery. Some of the states in India have zero cases where businesses are resuming thereby rising the financial situation a little bit. Vinay Kumar Nevatia also reminded people about day to day hygiene such as wearing masks and frequently washing hands. People need to follow the safety measures even after lockdown lifts. That way the coronavirus outbreak will stay under control.
"It's important to maintain social distancing yet providing a helping hand to needy people during this quarantine period will help the countries recover faster. Considering the situation, every citizen should act responsibly to end the outbreak of the coronavirus.", Said Vinay Kumar Nevatia.
Name: Vinay Kumar Nevatia
Company: Nevatia & Co.
Email: vinaykumarnevatia@yahoo.com
Website: https://vinaykumarnevatia.co.in/
Country: India
Top Road Trip Destinations in Canada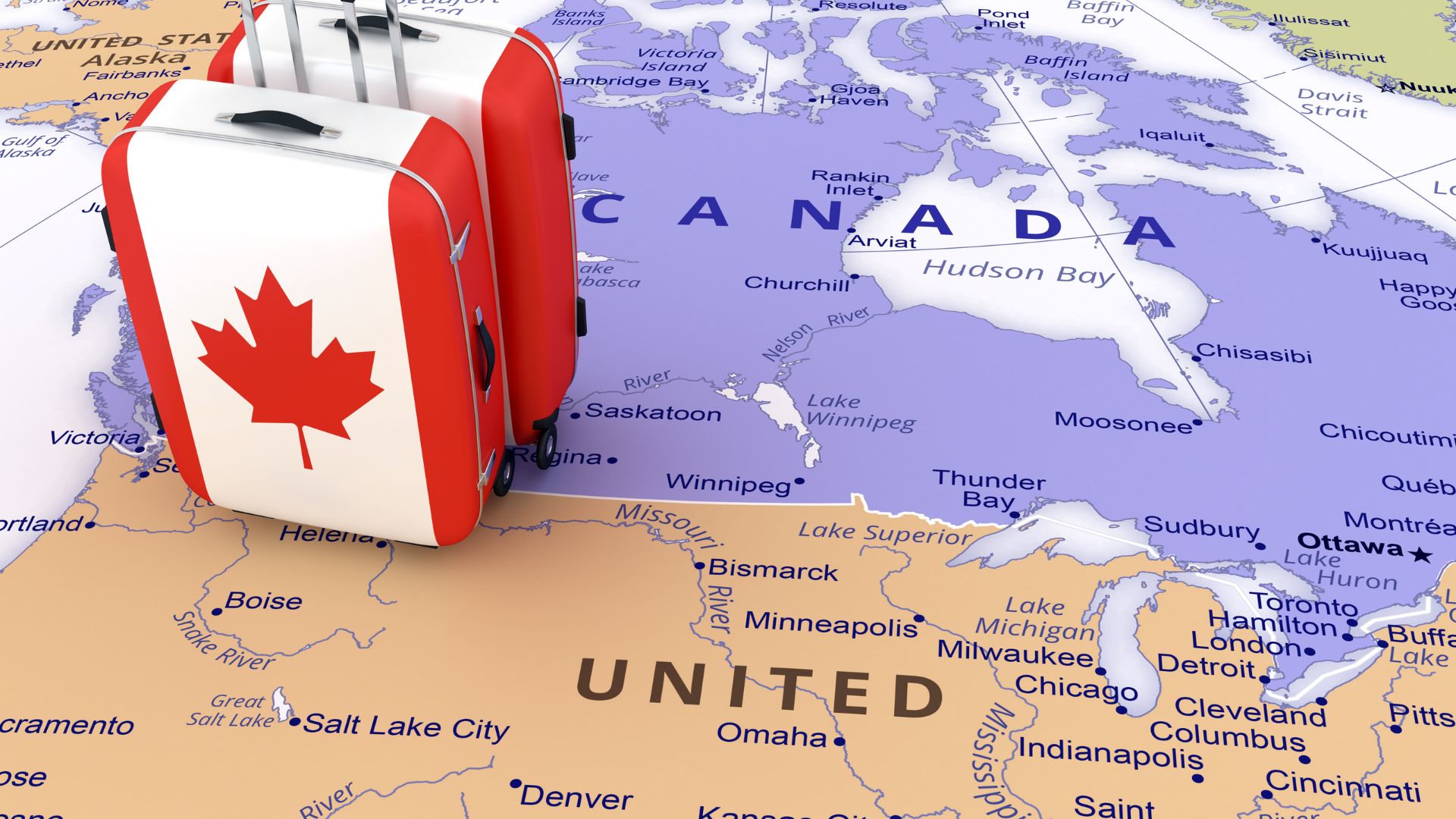 Did you know that 1.93 million Americans traveled to Canada in 2020? That number was down year-over-year due to COVID-related travel restrictions. 
While some Americans visit the Great White North via plane, others prefer road trips. It can be fun to plan an itinerary, book a hotel, pack the luggage, load your family into the car, and head to the border. But if a road trip to Canada is in the plans for you and yours this summer, what Canadian destinations are worth the potentially thousands of miles of driving? Keep reading to learn about the top road trip destinations in Canada.
Grasslands National Park in Saskatchewan
Grasslands National Park is one of Canada's 44 national parks and park reserves. Whether you're an earlier bird or a night owl, the national park in Southern Saskatchewan provides an ideal prairie landscape. It's the perfect place to unwind, immerse yourself in nature, and recalibrate your life.
Enjoy the great outdoors on a campsite, or take part in hiking adventures by exploring trails. The solitude and breathtaking beauty of this national park will leave you in awe. Make time for the Ecotour Scenic Drive. It's about 20 km (around 12.5 miles) long and will take one to three hours to complete depending on your pace. 
Toronto to Stratford, Ontario
If there's one Canadian city most Americans have heard of, it's Toronto. Toronto, the capital of Ontario, is the fourth largest city on the continent. It's also home to the only authentic castle in North America. Casa Loma, located in midtown Toronto, is worth the visit. So, too, is the CN Tower, which is the biggest free-standing structure in the Western Hemisphere. The city also has citizens representing 200+ ethnic groups. 
While there's plenty to see and do in Toronto, why stop there? It's a good idea to include a Toronto-to-Stratford excursion while on your road trip to Canada. You must travel 150 km (about 93 miles ) west to get to Stratford. You'll see Victorian architecture and get to take in the live theater. Most Americans probably haven't heard of Stratford before. But when you come for a visit, there's a good possibility you won't ever forget it.
North Cape Coastal Drive, Prince Edward Island
If you haven't ever taken a road trip to Prince Edward Island, you don't know what you're missing. It's Canada's smallest province, but it sure offers a boatload of fun. Are you a foodie or do you like to indulge in the local cuisine when traveling? Check out the western peninsula. You can delight your tastebuds with the range of food available. 
Make time to visit the Canadian Potato Museum in the province. After taking in the sites and attractions at the museum, enjoy a meal at the onsite PEI Potato Country Kitchen. The menu has items like the chili topped baked potato, which features a baked potato, homemade chili, and cheese. Meanwhile, the pulled pork potato features a baked potato topped with pulled pork, cheese, and sour cream on the side. That's just a sampling, and all baked potato dishes are served with fresh-cut, homemade chips.
If you're intersted in a U.S. to Canada road trip this year, the options above will give you some ideas. The sky's the limit since there's so much to see and do. 
You'll want to ensure your vehicle is in good working order to avoid breakdowns. You'll also want to stay alert on the road since you'll be traveling a lot of miles and spending hours behind the wheel of your car. 
If you get into an accident, you must know what to do. In addition to reporting the accident, calling your insurer, and possibly even booking a rental car to complete your road trip, you'll want to contact a personal injury lawyer if anyone is injured. 
No one wants to consider accidents or injuries when on a road trip. But it's best to hope for the best while being prepared for the worst. You'll enjoy the journey and the destination a lot more when you've done everything possible to prepare for any possible issues.