Vinay Kumar Nevatia: Global Recession due to Coronavirus Outbreak Will Stay Long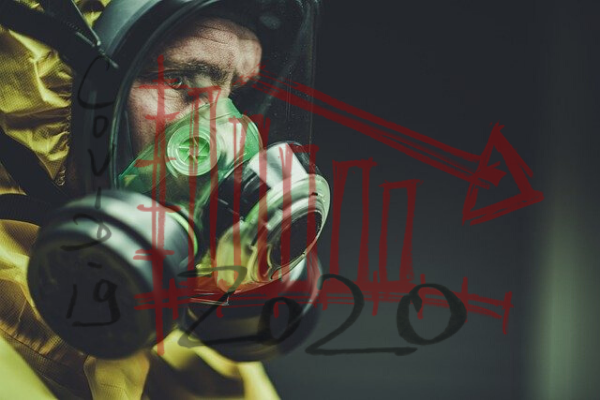 Coronavirus outbreak is causing damage to the Global Economy. Severe problems such as recession, bankruptcy declared by airlines and travel agencies are forcing the government of each country to make tough decisions. Foreign investors have pulled out $16 billion from India and $26 billion from developing Asian counties. The reason being, almost all countries need to maintain financial peace.
Vinay Kumar Nevatia : Economic Crisis amid Coronavirus Outbreak.
Vinay Kumar Nevatia shared his views on coronavirus effects on the Economy of the Country. Many countries, including India, the USA, Italy, crossed 1 lakh corona cases. The lockdown period is increasing in all countries, thereby shutting down most of the businesses causing the economic crisis. Only essential companies during this pandemic are not enough to cover the Country's financial balance.
The coronavirus outbreak started in Wuhan and soon became a pandemic, has disorganized annual financial plans worldwide. Thousands of people are suffering from the virus each day and even more the next day. The virus has infected millions of people and the death rate due to the virus is uncertain every day.  This not only is causing horror in people but also affecting day to day activities that hold the Country's economy together.
The current situation is, some of the businesses such as IT sectors are allowing their employees to work from home. Some multinational companies even extended the work-from-home period for 2 years for more than 70% of employees. Salaries have been adjusted to survive until the pandemic ends.
However, other areas like construction sites, international manufacturing are not being able to work as effectively as work-from-home limits their activities. So, to bring the world economy back to normal, a vaccine on coronavirus is important. Because the cases might reduce down, the lockdown might lift, but the virus spread is uncertain. Many countries are still in the early stages of the virus spread. The pandemic might not end soon as per WHO.
How the Government is Planning to Control the Economic Crisis during Coronavirus Outbreak
To overcome the economic crisis, India or other countries having more than 50,000 cases and extended lockdown need to come with a solid financial plan. As of now, the USA, with more than 1,603,700 corona patients,  is facing a 4.8% fall in GDP. Recently, a lot of companies had to lay off a lot of employees from various domains as the company no longer afford to pay them. Considering the current economic situation, more people might lose their jobs. 2020's economic crisis is bigger and worse since the 1930's depression.
India, China, and Indonesia are the only three countries that had a positive rate of economic growth during this pandemic.
Vinay Kumar Nevatia talked about how countries are trying to deal with such a big crisis. China's central bank has come with a plan of $80billion, which will allow struggling businesses to take loans. India released a program of 20 lakh crore package to support the Country's businesses financially. In Germany, around half a million companies applied for the government's short-term programs to avoid layoffs.
Berline has applied a budget-balancing program called "Black Zero" by allocating 10% of GDP to help businesses. Likewise, the UK, Japan, and the rest of the world are launching their own budgeting plans to balance the economy.
Nevatia says, "Even though countries are allocating packages, the crisis will not go steady until 2021. It all depends on how long the vaccine development will take and how soon it will be sent all over the world."
As of now, new drug combinations are being developed for the fast recovery of COVID-19 patients. The development of vaccines is showing progress; thousands of testing kits have been developed to control this contagious disease. Recently, Bangladesh discovered a new drug to cure the patients of coronavirus within a week or less.
Vinay Kumar Nevatia, while talking about the economic crisis worldwide, talked about allowing a few trains and airlines. By setting up ground rules of traveling from Green, Orange, and the red zone, travel industries can slowly resume their jobs.
Resuming, some of the electronic manufacturing businesses would be beneficial for the Country's Economy. Least affected green zones in countries can be a target to reopen some of the non-essential businesses. Companies that manufacture parts of smartphones, hardware can gradually start the production by allowing a limited crew on board. E-commerce businesses are also gradually reopening and delivering essential and some of the nonessential items in specific areas by maintaining safety measures.
Vinay Kumar Nevatia also added how some motor manufacturing businesses are talking about gradually resuming manufacturing by following lockdown rules and sanitation. However, this all depends on the spread of COVID-19. Rebuilding the entire Economy will take time as the coronavirus pandemic has stopped a lot of international businesses and trading. The proper coronavirus cure needs a few more months to set a mark considering the production speed of the vaccine and effective drugs. 
Now the Indian government is allowing short distance traveling on two-wheeler and four-wheeler with a set of rules. The government is trying best to maintain the overall peace in the county. Some cities are even showing improvements in the rate of recovery. Some of the states in India have zero cases where businesses are resuming thereby rising the financial situation a little bit. Vinay Kumar Nevatia also reminded people about day to day hygiene such as wearing masks and frequently washing hands. People need to follow the safety measures even after lockdown lifts. That way the coronavirus outbreak will stay under control.
"It's important to maintain social distancing yet providing a helping hand to needy people during this quarantine period will help the countries recover faster. Considering the situation, every citizen should act responsibly to end the outbreak of the coronavirus.", Said Vinay Kumar Nevatia.
Name: Vinay Kumar Nevatia
Company: Nevatia & Co.
Email: vinaykumarnevatia@yahoo.com
Website: https://vinaykumarnevatia.co.in/
Country: India
Violation of US election rules: Abrahim Tahir Javed under serious investigation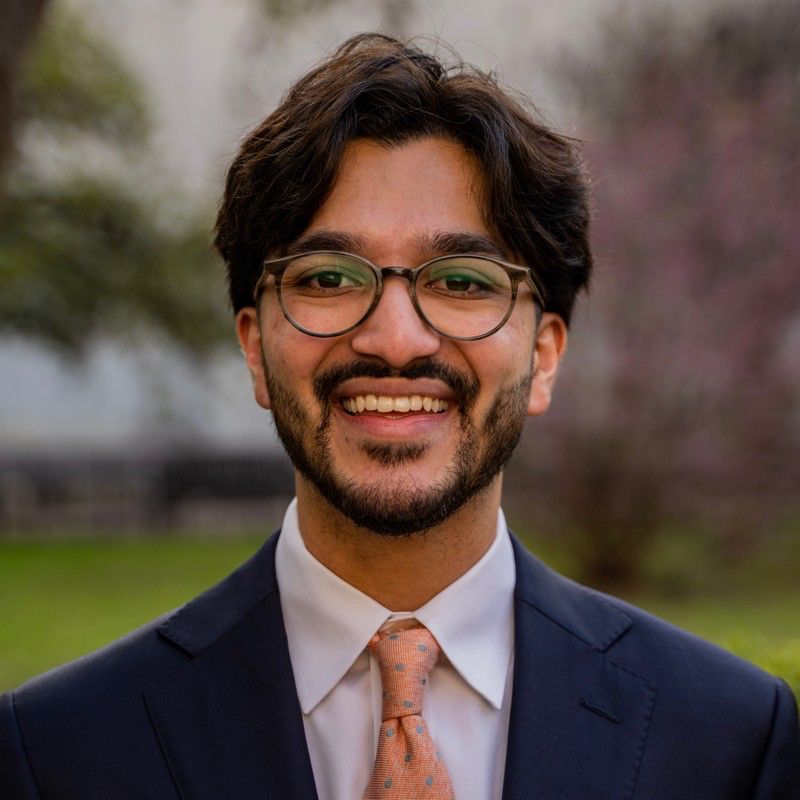 By Our Reporter 
TEXAS: The Texas Ethics Commission has confirmed its investigation of Abrahim Tahir Javed for accepting unauthorised campaign contributions and for failing to file a campaign treasure appointment in violation of the election rules. 
The Texas Ethics Commission says it's investigating Abrahim Tahir Javed under case number SC-32309260 where the candidate was alleged to have failed filing a treasurer appointment in violation of Section 252.001 of the Election Code; and knowingly accepted campaign contributions of authorized campaign expenditures at a time when campaign treasurer appointment was not in effect in violation of Section 253.031.
Abrahim Tahir Javed, born and raised in Beaumont, Texas, is running to become the Commissioner for Fort Bend County, Sugar Land, Texas. He is the son of Muhammad Tahir Javed, the Texas businessman who was recently sacked by Pakistan's prime minister Anwar-ul-Haq Kakar from the position of Overseas Investment Advisor after Javed's previous fraud convictions in the United States came to the surface.
Investigation by the Texas Ethics Commission is not the only issue Abrahim Javed faces. 
Abrahim Javed, a 24 year old recent college graduate, moved to Fort Bend County from his longtime home of Beaumont, Jefferson County in October, according to public records, a few weeks before the filing deadline for running for public office in the upcoming primary elections. Public records show Mr. Javed was issued a new driver's license on October 1, 2023 with a conflicting Fort Bend address – just a few weeks before one could file for running for office.
The law is clear. Texas Election Code Section 141.001 explains that for someone eligible to run for office in Texas must (1) "have resided continuously in the state for 12 months" and (2) in the territory from which the office is elected for six months immediately preceding the filing deadline for the upcoming primary election. The filing deadline is December 11, 2024. To meet the six-month residency deadline, a candidate must be a resident of that precinct by June 11, 2024.
According to Public Records and Sources, Mr. Javed filed an "Appointment of Treasurer" form on September 25, 2023. On this government document, Mr. Javed listed "14415 Castlemaine Court, Sugar Land, TX 77498." From a simple search, the address that Mr. Javed listed actually belongs to that of a local political operative Haroon Mougal who has been the subject of numerous Texas Ethics Commission investigations already. 
Public records from Mr. Javed's actual home in Jefferson County indicate that he was still registered to vote there as late as in September 2023. Another glaring discrepancy on governmental forms and documents now relates to Mr. Javed's voter registration forms. After his recent move to Fort Bend County, his voter registration is now listed at 11826 Matagorda Ln, Sugar Land, Texas. There are multiple discrepancies on legal documents that Mr. Javed has filed with the government claiming various parts of his new residency status in Fort Bend County, but ALL of them well after the June 11th residency deadline. According to sources, Mr. Javed is also telling residents that he has been a long-time resident of Fort Bend County when that is clearly false and evidenced in his voter registration, social media accounts, and more that he has always lived in Beaumont of Jefferson County, Texas until he decided to move to Fort Bend County a few weeks ago to run for office.
The story of felonies and fraud begins much earlier with the father of Abrahim Javed, a formerly convicted felon Muhammad Tahir Javed. According to the court records of Texas, Tahir Javed was sentenced to five years of deferred probation for felony theft. He was then sentenced for five years but only served half of that term. Authorities in Texas had prosecuted him for theft and a minimum sentence for felony starts from a year. After his theft sentence in 1994, Tahir Javed focussed on business and with help from his brother he progressed and went on to set up several companies. Texas Jefferson County's District Criminal Court data records Muhammad Tahir Javed's felony theft as Cause: 56447; offence date: 25 September 1990, Beaumont Tx; filing date: 5 November 1990; offence description, theft by receiving; probation amount: 5; and description: P/G Judge; and Deferred Completed: 28th of March 1994."
Again, in July 2017, Javed was warned of criminal prosecution, seizure or injunction by the Food and Drug Administration (FDA). The warning was issued over his Royal Smoke LL, an online purveyor of tobacco and tobacco related products. At the same time, Royal Smoke was subjected to government intervention.
"FDA has determined that Royal Smoke products are misbranded…because you sold these products to persons under 18 years of age," an FDA warning letter to Javed said. Javed Tahir was additionally cautioned against labelling and advertising outside the scope of the law and barring corrective measures could face criminal prosecution. Tahir Javed describes himself as a Pakistani American entrepreneur, investor, business magnate, and philanthropist on his social media profiles.
In 2018, Muhammad Tahir Javed stood in US Primary Elections to represent Texas District 29 in Congress. His campaign manifesto stated that he "understands the problems facing the district and the country, and the experience and desire to get things done". He had sought to replace Democrat Gene Green, who had served as the Texas District 29 Rep since the district was created in 1993. He lost the election to the veteran Democrat candidate. Muhammad Tahir Javed lost by a double-digit margin to now Congresswoman Sylvia Garcia.
At that time, Muhammad Tahir Javed announced to run for the Fort Bend County Precinct 3 Position before his son, Abrahim Javed did. However, he was also slapped with a Texas Ethics Commission investigation – case SC 32306211, causing him to back out. In that time frame, Muhammad Tahir Javed was appointed by the interim caretaker Prime Minister of Pakistan to a government post that was then immediately revoked a few days after its inception due to the failure of Muhammad Tahir Javed disclosing his criminal history in the US. There was even an attempt to influence the Jefferson County Clerk's office to provide an unverified and unsubstantiated letter to the Government of Pakistan falsely claiming that Javed did not have any criminal history. However, that attempt failed and Pakistan premier Kakar sacked him.