Whale Carcass spurts out 1000 plastic pieces including 2 flip-flops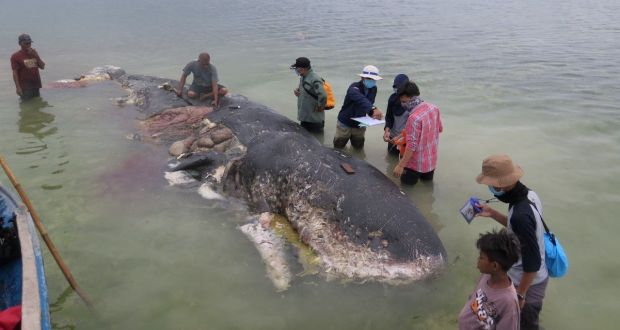 The dead carcass of a sperm whale recently made the headlines when it washed up ashore the National Park located in Indonesia. It carried around 13 pounds worth plastic waste inside its stomach. According to reports, the rescuers from the Wakatobi National Park actually discovered a massive lump comprised of plastic waste lodged inside this carcass dated Monday.
This sperm whale found on the shore was about 31-foot long and carried 4 plastic bottles, twenty-five plastic bags, 2 flip-flops, one nylon sack, 115 Styrofoam cups, along with several mixed pieces of random plastic items. The picture of the items found inside the mammal was posted over Twitter by World Wildlife Fund.
Dwi Suprapti, the Conservation Coordinator for Marine Species at WWF mentioned that no cause for the death of the animal has yet been deduced. However, the facts visible to the eyes in terms of plastic waste is pretty serious a cause to be alarmed.
She also added that the animal was in its advanced state in terms of decay which disabled them from extracting the exact cause of death and whether it was plastic that actually killed it. Indonesia has been ailing from plastic problem; it ranks as the 2nd biggest polluter in terms of plastic waste.
North Carolina to Target Robocalls and Scammers With Penalties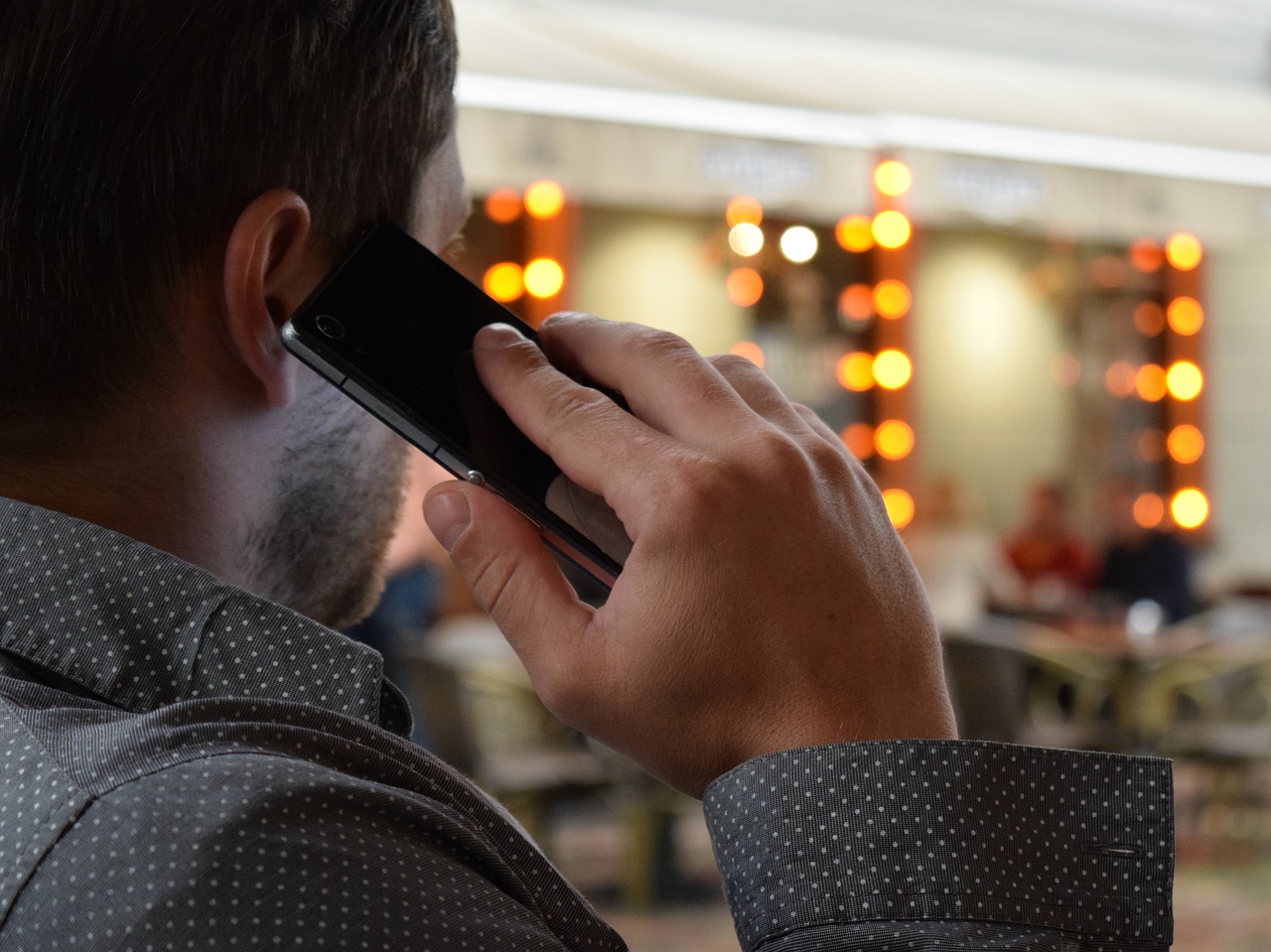 Phone prankers usually mask their real number to pass robocalls to consumers. To take action against them, North Carolina lawmakers passed legislation on Monday to make it mandatory for callers to use their real name and number of the business they are representing. The legislation bill passed by 45-0 in the state senate. It was passed by the House last month and now it is waiting for the sign of Gov. Roy Cooper.
Telephone scammers usually block or trick caller ID to send spam calls to people. They make their calls in such a format that they are from a local number or from a family member. When the bill will be signed by the state Governor, people who do so will be fined up to $5,000.
Federal law has already declared the practice of using fake numbers illegal in all states. But this bill will give states' authority an extra power to go after the scammers. The bill also would apply on fake messages and mobile posts.
Consumers can also enroll with the Federal Trade Commission's Do Not Call Registry, which stops companies to send telemarketing sales calls to the consumers. And if they violate the regulation, consumers can complain against them. Alternatively, consumers can detect the identity of spammers with the use of Glasscaller that identifies the suspicious caller.
Tim Moore sponsored the bill in State House Speaker, and said that these fake and robocalls are at a top concern for his constituents. When he went out campaigning last year, he heard about more people getting scammed phone calls.