What is CRM? How is Salesforce related to CRM? Salesforce Certifications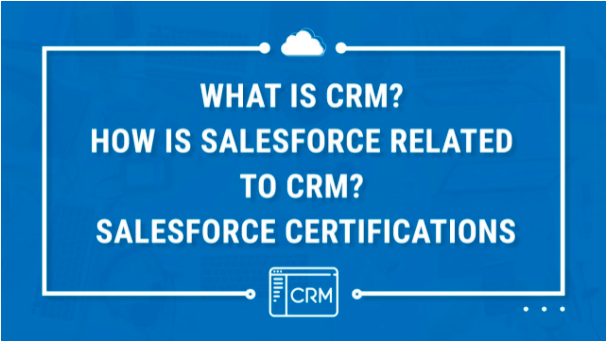 What is CRM?
Customer Relationship Management, or CRM, is a platform that can be used by anyone to help improve their interactions with their customers. The modern concept first came into being in the 1980s as businesses started using databases to track customer interactions. However, it can trace its origins to the paper files and records that were maintained by anyone to ensure a personal touch to interactions.
Today's CRM services are usually hosted on cloud technology, allowing everyone in the company, whatever their jobs and wherever they are, to log in to access and add to records. A modern CRM can manage every aspect of the customer journey, from acquisition and marketing, through to sales, support and beyond.
A well-implemented CRM can improve a company's bottom-line, helping them to increase sales, but also the customer experience, in turn boosting customer retention.
What is Salesforce?
Salesforce is the world's leading CRM platform. Used by over 150,000 companies, it is highly scalable, and can grow with a business, even if they become global corporations. A cloud-based CRM, it offers a suite of connected apps, covering marketing, sales, commerce, and customer service.
It also takes advantage of the rich data collected to offer analytics that can be used to boost sales, follow-up with customers and to develop and improve products and services.
It is also one of the most adaptable CRM platforms available. Its Lightning platform makes it easy to create custom applications. And it offers seamless integration with hundreds of other services, and thousands of third-party apps. 
Salesforce Certifications?
Like any software or service, it takes a bit of knowledge to get the most of any CRM, even those as well-designed as Salesforce. Anyone looking for jobs working on Salesforce can expect interview questions about certifications.
But training on Salesforce is not just a great way to get ahead in a career, it's a great way for a business to get ahead as well, ensuring they are getting all they can from their CRM.
Through Salesforce's Trailhead Academy, there are over forty Salesforce Certifications available, taking users from absolute beginners to Salesforce wizards. These certificates cover every aspect of Salesforce, through five roles: administrator, marketer, architect, developer, and consultant.
Admin certifications will ensure holders can manage their system, helping everyone else get the most out of it. While marketer certification holders can learn how to create unique, targeted campaigns to win customers and sales.
Architect certification training teaches how to design processes to solve problems, while designer certificated staff can amend the UI to make Salesforce as user-friendly and intuitive as possible. And for real power-users, developer certification will prove they have the know-how to extend Salesforce with its Lightning Platform.
Finally, Salesforce offers certification for consultants, showing they can be trusted to who with clients, understand their needs and develop the solutions to address them. Get professional Salesforce certification through practical based training under the guidance of experienced tutors. These Salesforce interview questions will help you further practice.
If you want to get the most out of Salesforce, and see that impact on your bottom line, then getting Salesforce certification is one of the best investments you can make.
Global Crypto Market Cap Threatens to Break Below Current 2022 Lows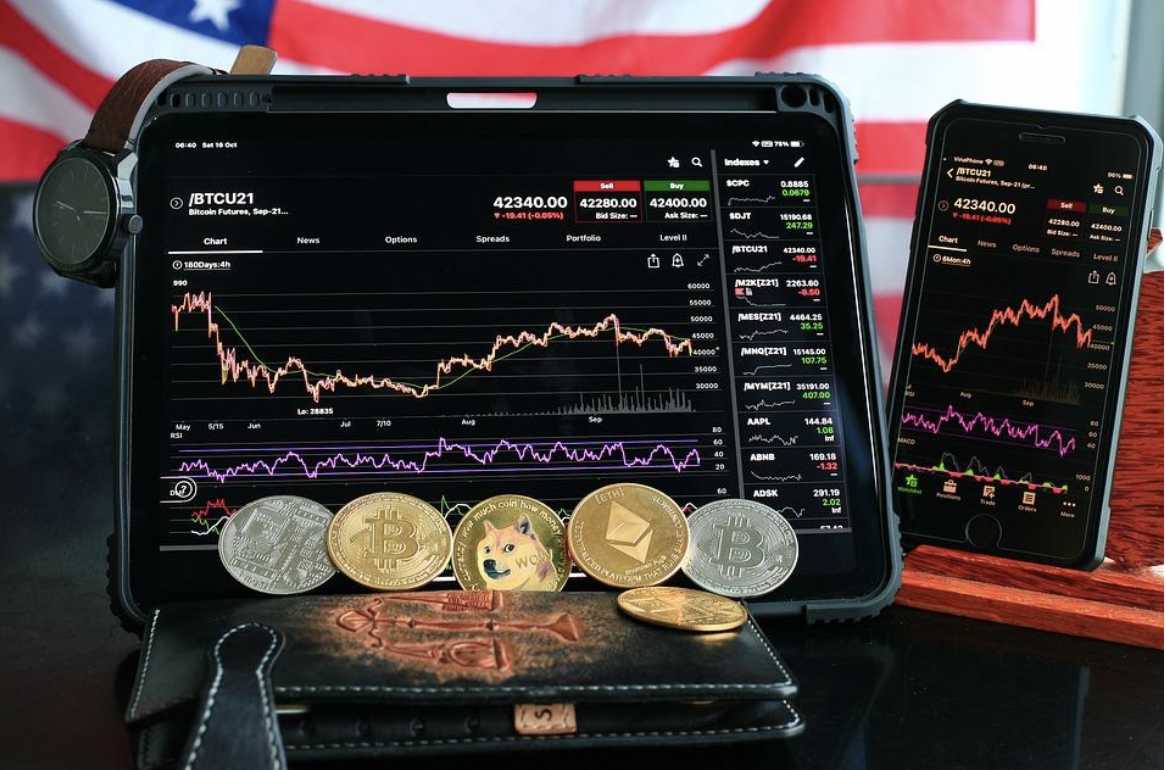 The global cryptocurrency market capitalization topped during the first half of November 2021, and since then it has been on a one-way ride towards the downside. With the entire market currently trading at approximately 35% below all-time highs, many traders are now wondering whether the sellers are already exhausted, meaning that an upward shift is due in the near future, or whether the bear market still has room to go. 
In such a challenging environment, trading or investing in crypto is tricky, making it difficult for traders/investors to time the market correctly, and spot key support/resistance areas on the chart. All of the variables that drove valuations higher between 2020-2021 (fiscal/monetary stimulus, weaker fiat currencies, and appetite for riskier assets) have reversed, leaving bulls stumbling for the exit. 
Bitcoin weakens below $40k 
Speaking of Bitcoin, the $38,000 area is regarded as key support, which might be one of the reasons why the price is still trading around it. The late-March 2022 rally failed to gather pace and now BTC finds itself trading close to the yearly lows. 
Things are not looking encouraging, not just because Bitcoin lost 40% from its peak, but also based on the market share. During broad crypto selling, the BTC market dominance increased in past cycles. It doesn't seem to be the case now, as the figure has stabilized around 42% since mid-2021. Investors want to keep a diversified exposure even during a downturn, and this is a clear signal that Bitcoin's safe-haven status is weakening. 
Major altcoins not showing signs of strength
Anyone who is just beginning to learn how to trade cryptocurrencies should know that this is an environment where caution is advised. Bitcoin aside, things are not looking very good for the altcoins sector as well. Based on the opening price at the beginning of 2022, Ethereum is down 24%, Binance Coin -26% and other tokens such as Solana are posting losses above 50%. 
There this might not be the time for buy and hold, considering that valuations might be even more attractive in the future. It is possible, however, to take advantage of what retail brokerages are offering in terms of crypto trading benefits. With derivatives based on cryptocurrencies, short-selling is a viable option, making it possible to take advantage of bearish conditions. 
Inflation and broad risk appetite
Rising inflation around the world set a chain of events in motion, and these events are clearly not in favor of crypto bulls. Central banks are forced to step in and normalize monetary policies in developed countries, for price increases to diminish towards their target of around 2%. 
Additionally, fiscal spending is taking a few steps back, as governments need to pay higher interest on new debt or refinancing operations. During a time of rising prices, private and institutional investors need to make concessions and prioritize spending. 
In such an environment, the interest in volatile assets such as crypto is very low, which explains the lack of momentum. For the time being, global capitalization is trading around $1.72 trillion and threatens to break below the 2022 low of $1.64 trillion. Until the global economy receives a new round of stimulus, there appears to be little hope for a strong bounce back to a bull run.