What You Need to Know about Non-Fungible Tokens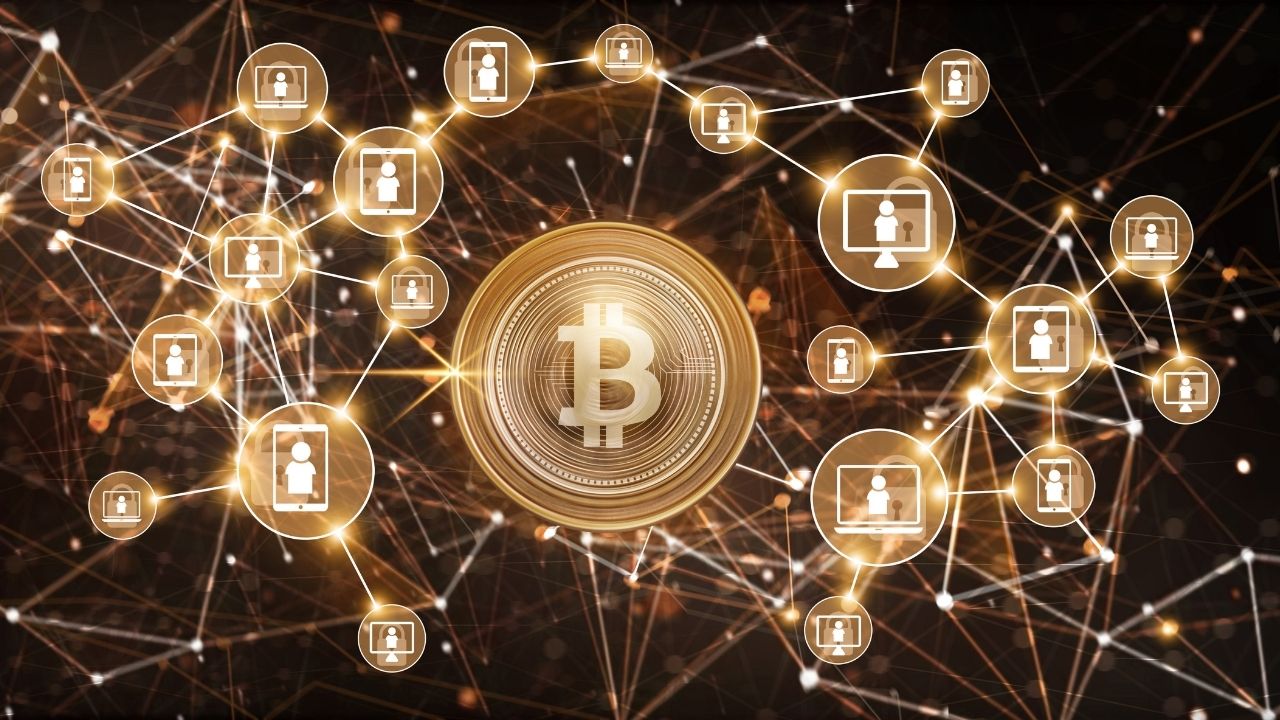 After Beeple sold his "Everydays: the First 5000 Day" digital-only artwork at Christie's auction house for $69 million, non-fungible tokens, or NFTs for short, stole the show and became one of the hottest topics for discussion in the crypto space. But what are NFTs and what makes them so unique and valuable? Let's find out together.
Non-fungible tokens are viewed as cryptographic assets on blockchain with special and unique identification codes as well as metadata that enable you to differentiate them from each other. When comparing fungible vs. non-fungible tokens, it is worth noting that NFTs can be neither traded nor exchanged at equivalency — and this is exactly what differs theme from fungible tokens, e.g. cryptocurrencies backed by gold, or silver, which are normally used as a means of exchange when dealing with commercial transactions.
NFTs, for their part, have managed to upend the crypto paradigm by making each and every token unique and irreplaceable — therefore all non-fungible tokens cannot be equal to another at all. As well as this, it is possible to extend NFTs, which means that you are enabled to combine a particular non-fungible token with another in order to literally "breed" a third unique token.
However, just like Bitcoin NFTs possess ownership details for easier identification and smooth transferring between token holders. In addition, owners can provide in NFTs extra details like metadata as well as other information related to the asset. For example, artists can provide a signature to their digital artwork in the metadata.
Non-fungible tokens can be created on the Ethereum blockchain but developers say that soon some other blockchains will support NFTs too. As a matter of fact, NFTs evolved from the ERC-721 standard which defines the minimum interface needed for exchange and distribution of gaming tokens. Another token standard, which is ERC-1155, is used for reducing the transaction and storage costs needed for non-fungible tokens and batching several types of NFT tokens into one single contract.
A non-fungible token can be implemented in a number of use cases. So, for instance, they are considered to be a perfect match when representing various physical assets such as real estate property, works of art, music, and so on. Considering the fact that NFTs are dependent on blockchain technology, they can be used to do away with costly middlemen services, substantially simplify transactions, and contribute to the creation of new markets.
For the time being, much of today's market for non-fungible tokens is concentrated around collectibles, including digitally created works of art, sports cards, rarities, video games, music, virtual real estate items, and so on. Currently, one of the most popular NFT spaces is NBA Top Shot, which is a place where you can collect non-fungible tokenized NBA moments in the form of digital cards.
Non-fungible tokens are considered to be a true evolution over the familiar concept of cryptocurrencies. The present-day finance systems comprise elaborate trading and loan systems for a large number of assets, ranging from real estate to art. Probably, one of the most clear-cut benefits of non-fungible tokens is market efficiency. Thanks to the conversion of a real, physical asset into a digital one, it is more than possible to boost strenuous processes and do away with any intermediaries. NFTs that represent a digital artwork on the blockchain are capable of removing the need for agents, thus enabling artists to sell their works directly to their audiences.
As well as this, non-fungible tokens are also capable of democratizing investing via fractionalizing physical assets such as real estate. It goes without saying that it is much easier to divide a digital real estate among a particular number of owners rather than a physical one. This practice can be extended to works of art, video games, and music too.
On the whole, non-fungible tokens are a real power and they have a tremendous capacity to shape our view of the possible. They have become a new plaything for crypto enthusiasts and there is surely real money to be made. If you want to engage in this exciting game too, it is better to trust non-fungible token development to a professional blockchain development team who will take the trouble to make your NFT campaign a success.
Global Crypto Market Cap Threatens to Break Below Current 2022 Lows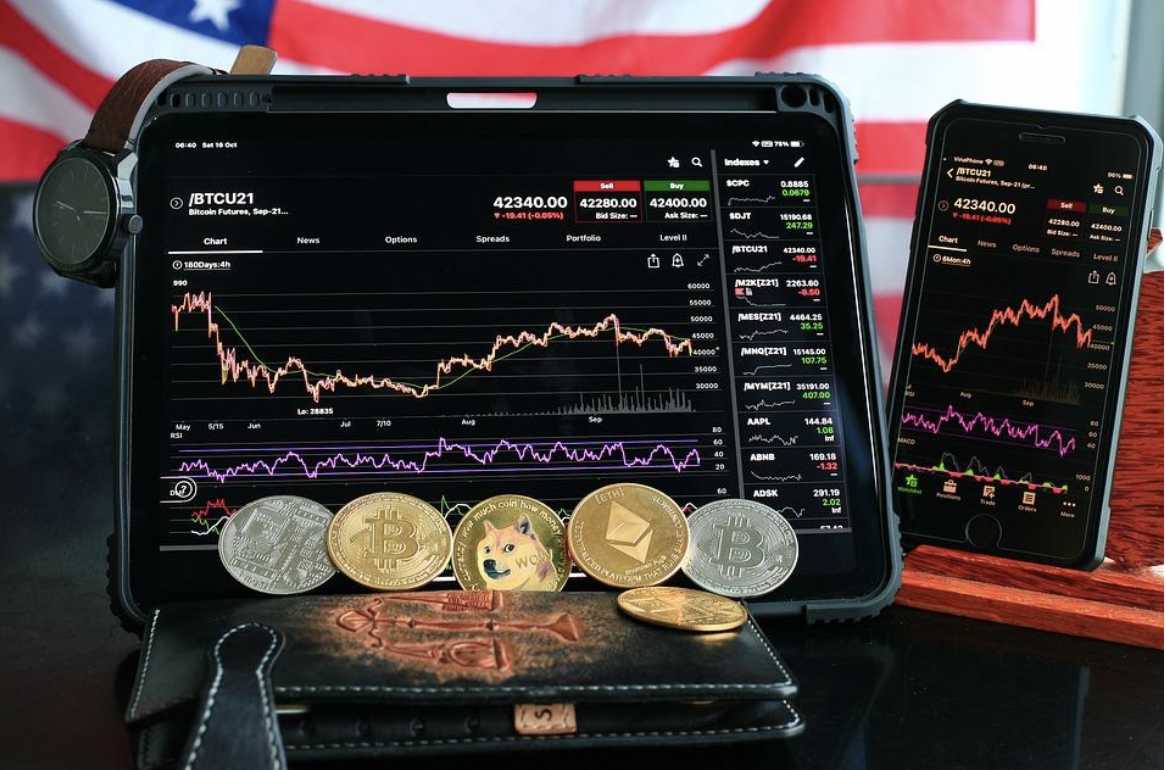 The global cryptocurrency market capitalization topped during the first half of November 2021, and since then it has been on a one-way ride towards the downside. With the entire market currently trading at approximately 35% below all-time highs, many traders are now wondering whether the sellers are already exhausted, meaning that an upward shift is due in the near future, or whether the bear market still has room to go. 
In such a challenging environment, trading or investing in crypto is tricky, making it difficult for traders/investors to time the market correctly, and spot key support/resistance areas on the chart. All of the variables that drove valuations higher between 2020-2021 (fiscal/monetary stimulus, weaker fiat currencies, and appetite for riskier assets) have reversed, leaving bulls stumbling for the exit. 
Bitcoin weakens below $40k 
Speaking of Bitcoin, the $38,000 area is regarded as key support, which might be one of the reasons why the price is still trading around it. The late-March 2022 rally failed to gather pace and now BTC finds itself trading close to the yearly lows. 
Things are not looking encouraging, not just because Bitcoin lost 40% from its peak, but also based on the market share. During broad crypto selling, the BTC market dominance increased in past cycles. It doesn't seem to be the case now, as the figure has stabilized around 42% since mid-2021. Investors want to keep a diversified exposure even during a downturn, and this is a clear signal that Bitcoin's safe-haven status is weakening. 
Major altcoins not showing signs of strength
Anyone who is just beginning to learn how to trade cryptocurrencies should know that this is an environment where caution is advised. Bitcoin aside, things are not looking very good for the altcoins sector as well. Based on the opening price at the beginning of 2022, Ethereum is down 24%, Binance Coin -26% and other tokens such as Solana are posting losses above 50%. 
There this might not be the time for buy and hold, considering that valuations might be even more attractive in the future. It is possible, however, to take advantage of what retail brokerages are offering in terms of crypto trading benefits. With derivatives based on cryptocurrencies, short-selling is a viable option, making it possible to take advantage of bearish conditions. 
Inflation and broad risk appetite
Rising inflation around the world set a chain of events in motion, and these events are clearly not in favor of crypto bulls. Central banks are forced to step in and normalize monetary policies in developed countries, for price increases to diminish towards their target of around 2%. 
Additionally, fiscal spending is taking a few steps back, as governments need to pay higher interest on new debt or refinancing operations. During a time of rising prices, private and institutional investors need to make concessions and prioritize spending. 
In such an environment, the interest in volatile assets such as crypto is very low, which explains the lack of momentum. For the time being, global capitalization is trading around $1.72 trillion and threatens to break below the 2022 low of $1.64 trillion. Until the global economy receives a new round of stimulus, there appears to be little hope for a strong bounce back to a bull run.