What You Need to Know about Non-Fungible Tokens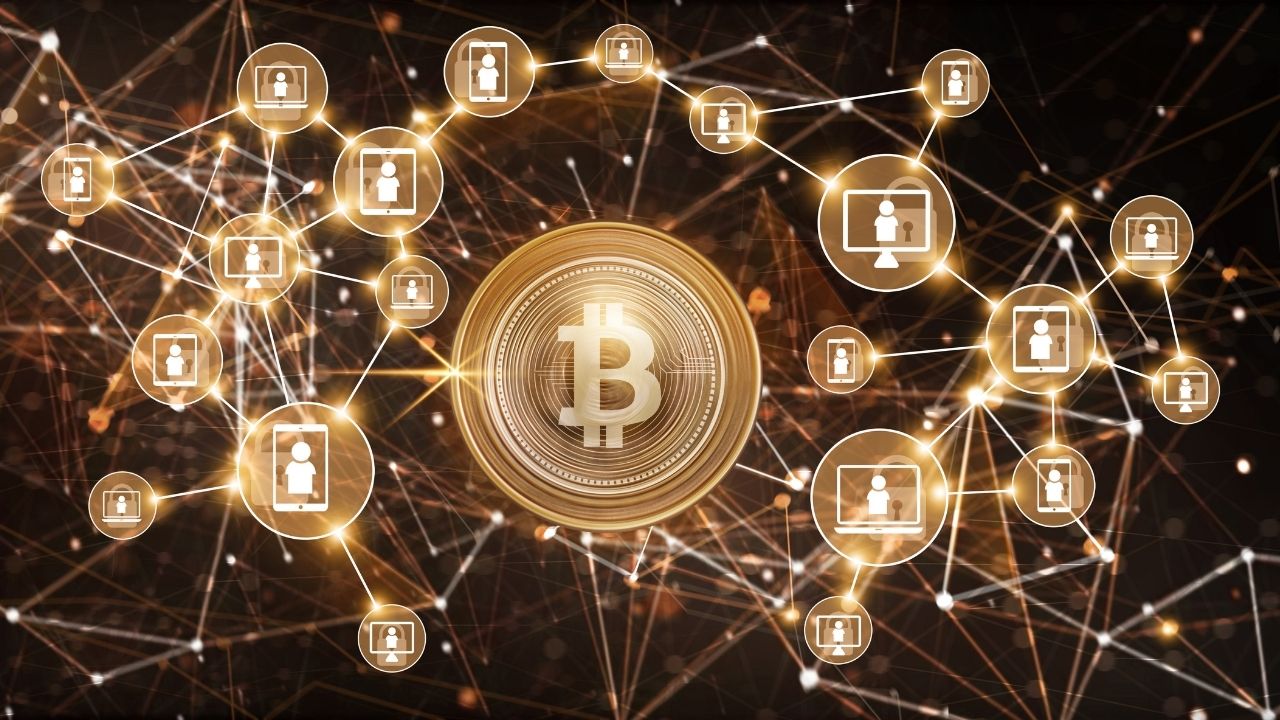 After Beeple sold his "Everydays: the First 5000 Day" digital-only artwork at Christie's auction house for $69 million, non-fungible tokens, or NFTs for short, stole the show and became one of the hottest topics for discussion in the crypto space. But what are NFTs and what makes them so unique and valuable? Let's find out together.
Non-fungible tokens are viewed as cryptographic assets on blockchain with special and unique identification codes as well as metadata that enable you to differentiate them from each other. When comparing fungible vs. non-fungible tokens, it is worth noting that NFTs can be neither traded nor exchanged at equivalency — and this is exactly what differs theme from fungible tokens, e.g. cryptocurrencies backed by gold, or silver, which are normally used as a means of exchange when dealing with commercial transactions.
NFTs, for their part, have managed to upend the crypto paradigm by making each and every token unique and irreplaceable — therefore all non-fungible tokens cannot be equal to another at all. As well as this, it is possible to extend NFTs, which means that you are enabled to combine a particular non-fungible token with another in order to literally "breed" a third unique token.
However, just like Bitcoin NFTs possess ownership details for easier identification and smooth transferring between token holders. In addition, owners can provide in NFTs extra details like metadata as well as other information related to the asset. For example, artists can provide a signature to their digital artwork in the metadata.
Non-fungible tokens can be created on the Ethereum blockchain but developers say that soon some other blockchains will support NFTs too. As a matter of fact, NFTs evolved from the ERC-721 standard which defines the minimum interface needed for exchange and distribution of gaming tokens. Another token standard, which is ERC-1155, is used for reducing the transaction and storage costs needed for non-fungible tokens and batching several types of NFT tokens into one single contract.
A non-fungible token can be implemented in a number of use cases. So, for instance, they are considered to be a perfect match when representing various physical assets such as real estate property, works of art, music, and so on. Considering the fact that NFTs are dependent on blockchain technology, they can be used to do away with costly middlemen services, substantially simplify transactions, and contribute to the creation of new markets.
For the time being, much of today's market for non-fungible tokens is concentrated around collectibles, including digitally created works of art, sports cards, rarities, video games, music, virtual real estate items, and so on. Currently, one of the most popular NFT spaces is NBA Top Shot, which is a place where you can collect non-fungible tokenized NBA moments in the form of digital cards.
Non-fungible tokens are considered to be a true evolution over the familiar concept of cryptocurrencies. The present-day finance systems comprise elaborate trading and loan systems for a large number of assets, ranging from real estate to art. Probably, one of the most clear-cut benefits of non-fungible tokens is market efficiency. Thanks to the conversion of a real, physical asset into a digital one, it is more than possible to boost strenuous processes and do away with any intermediaries. NFTs that represent a digital artwork on the blockchain are capable of removing the need for agents, thus enabling artists to sell their works directly to their audiences.
As well as this, non-fungible tokens are also capable of democratizing investing via fractionalizing physical assets such as real estate. It goes without saying that it is much easier to divide a digital real estate among a particular number of owners rather than a physical one. This practice can be extended to works of art, video games, and music too.
On the whole, non-fungible tokens are a real power and they have a tremendous capacity to shape our view of the possible. They have become a new plaything for crypto enthusiasts and there is surely real money to be made. If you want to engage in this exciting game too, it is better to trust non-fungible token development to a professional blockchain development team who will take the trouble to make your NFT campaign a success.
Introducing Bitcoin Questions: The AI-Powered Platform for All Your Bitcoin Inquiries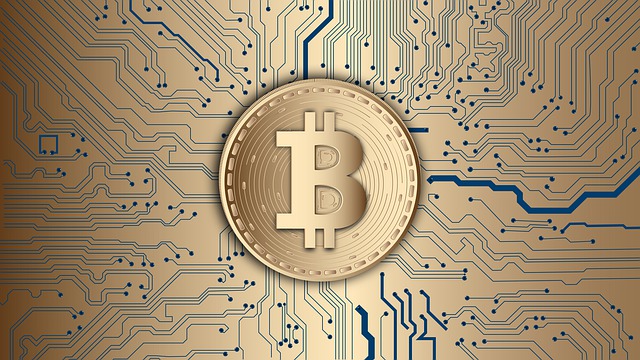 As Bitcoin gains traction in the global economy, the need for a comprehensive and accessible source of information on the world's leading cryptocurrency becomes increasingly evident. Enter Bitcoin Questions, the ultimate destination for all inquiries related to Bitcoin. Powered by state-of-the-art artificial intelligence technology, this platform provides accurate and reliable answers to a wide range of questions about the fascinating world of Bitcoin. In this article, we will explore the features and benefits that make Bitcoin Questions an invaluable resource for everyone, from beginners to seasoned cryptocurrency enthusiasts.
A Cutting-Edge AI-Powered Platform for Bitcoin Information
Navigating the complex landscape of Bitcoin can be challenging, especially for those who are new to the field. To address this issue, Bitcoin Questions harnesses the power of advanced AI technology to deliver precise and up-to-date information on various aspects of Bitcoin. Here's a closer look at what you can expect from this innovative platform:
Instant Answers: Whether you have a general question about Bitcoin or a specific inquiry about transactions, wallets, or mining, Bitcoin Questions has you covered. Simply type your question into the search bar, and the platform's AI algorithms will instantly provide you with a clear, concise, and accurate answer.
Comprehensive Knowledge Base: The platform's AI draws from a vast and continually updated knowledge base, ensuring that users receive the most current and relevant information on any Bitcoin-related topic. From understanding basic concepts to exploring advanced trading strategies, Bitcoin Questions serves as an invaluable resource for users at all levels of expertise.
User-Friendly Interface: Bitcoin Questions boasts a clean, intuitive interface designed to facilitate seamless user experience. The platform's straightforward layout allows users to find the information they seek quickly and efficiently, eliminating the need to sift through multiple resources or navigate complex websites.
Tailored Recommendations: As you interact with the platform, the AI technology learns from your queries and preferences, allowing it to provide personalized recommendations for further reading or exploration. This adaptive learning process ensures that users receive the most relevant information based on their individual needs and interests.
Expert-Verified Content: While the AI technology underpinning Bitcoin Questions is incredibly powerful, the platform's creators understand the importance of human expertise. To ensure the highest level of accuracy and reliability, a team of cryptocurrency experts routinely reviews and verifies the content generated by the AI algorithms.
Dynamic Updates: The world of cryptocurrencies is in a constant state of flux, with new developments, trends, and regulations emerging regularly. Bitcoin Questions' AI technology is designed to stay ahead of the curve, continuously updating its knowledge base to reflect the latest information and insights in the Bitcoin space.
Global Accessibility: Bitcoin Questions is available 24/7 and accessible from anywhere in the world, making it an ideal resource for users across different time zones and geographical locations. The platform's commitment to inclusivity and accessibility ensures that anyone with an interest in Bitcoin can access reliable information when they need it.
Privacy and Security: In an age where online privacy and security are paramount, Bitcoin Questions takes these concerns seriously. The platform employs robust security measures to protect user data and ensure a safe and private browsing experience.
Conclusion
Bitcoin Questions stands out as a groundbreaking platform that harnesses the power of AI technology to provide users with accurate, reliable, and up-to-date information on all aspects of Bitcoin. Its user-friendly design, personalized recommendations, and expert-verified content make it an indispensable resource for anyone looking to explore and understand the complex world of cryptocurrencies. With Bitcoin Questions, you can confidently embark on your journey into the exciting realm of Bitcoin, armed with the knowledge and insights you need to succeed.